Beautiful Road Trips in Kerala and Beyond
Whether you are living in the state of Kerala, or just visiting the "God's Own Country", you are bound to be mesmerized by the magical beauty of this state. The gorgeous backwaters of Kerala are famous all over the world but there are many more tourist destinations that can be covered through the best road trips to take in Kerala. If you too would like to go on these road trips, here are some of the most popular ones that you might consider.
11 Best Places to Visit in and around Kerala
1. Thekkady to Munnar
The lush green tea plantations and fresh air all though the drive from Thekkady to Munnar will make your road trip one of a kind. You will come across Periyar National Park where you can stop by. There are chances that you may even spot Niligiri Tahr at the National Park. You can stay at any resort in Munnar and try some of the delicious local cuisines there.
Distance from Thekkady to Munnar: 85.4 km
2. Alappuzha to Changanassery
Alappuzha to Changanassery is one of the best road trips that you can have. On both the sides of the road you will see green paddy fields. The road is well-maintained and less crowded. While taking this road trip, you will pass through Kuttanad, a place that is called the Rice Bowl of Kerala. Kuttanad is known across the world for the cultivation of rice done below the sea level.
Distance from Alappuzha to Changanassery: 28.4 km
3. Kozhikode to Wayanad
The road trip from Kozhikode to Wayanad is one Kerala road trip that you will love thoroughly. The condition of the road is good, and you can drive even during the monsoons. To avoid traffic, you can start a bit early in the morning.
Distance from Kozhikode to Wayanad: 86.7 km
4. Kottayam to Vagamon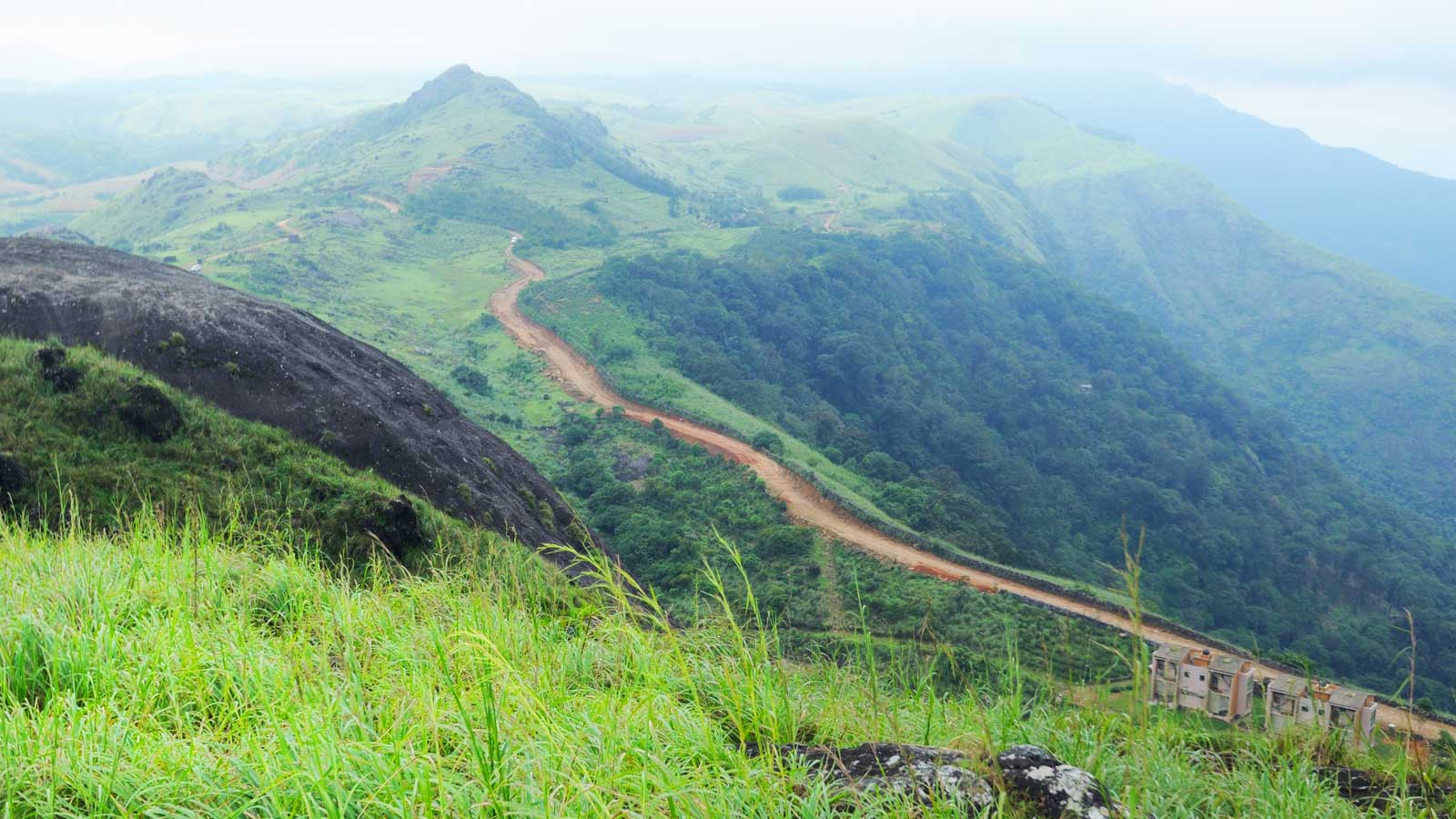 There are some of the most scenic road trip routes in Kerala; and one of them is from Kottayam to Vagamon. It is only a couple of hours drive, and filled with sloping roads and verdant greenery. The fresh air touching your face will take you to a different world. If you start early in the morning, you can also see the first beam of sunlight.
Distance from Kottayam to Vagamon: 63.8 km
5. Chalakudy to Valparai
Chalakudy to Valparai road trip will keep you very close to nature. From forests on both sides of the road to tea plantations, from waterfalls to various viewpoints, there are so many things that you will come across in this trip. However, it is always suggested that you take this road trip in the day hours since you may witness herd of elephants on the road.
Distance from Chalakudy to Valparai: 107.6 km
6. Munnar to Marayoor
You will certainly enjoy throughout the Munnar to Marayoor road trip. Marayoor is a peaceful place which is no less than a heaven for the tourists. While driving from Munnar to Marayoor, you will come across lush greenery and sandalwood trees. The road passes through Eravikulam National Park; therefore, you would need to get permission from the forest department before travelling through this route. You will also pass through a viewpoint in this route. The views of Munnar valley and Lakkam waterfall look absolutely spectacular from this viewpoint.
Distance from Munnar to Marayoor: 39.5 k
7. Devikulam to Munnar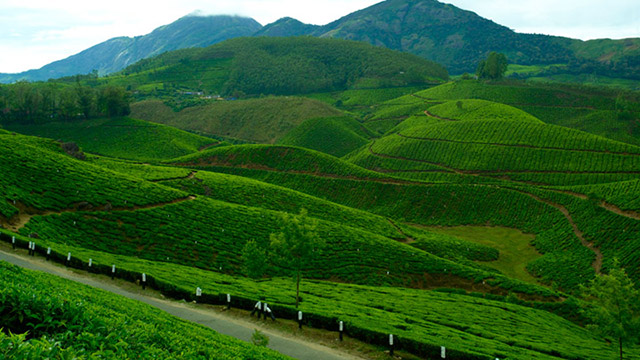 Devikulam to Munnar is perhaps the shortest road trip you can have but the experience is going to be unforgettable. The road through the Western Ghats has tea plantations on both its sides. The tea estates are mostly covered with fog, and looks like a dream. To enjoy the best of your journey, you can take this road trip between September and February.
Distance from Devikulam to Munnar: 11.3 km
8. Ernakulam to Kannur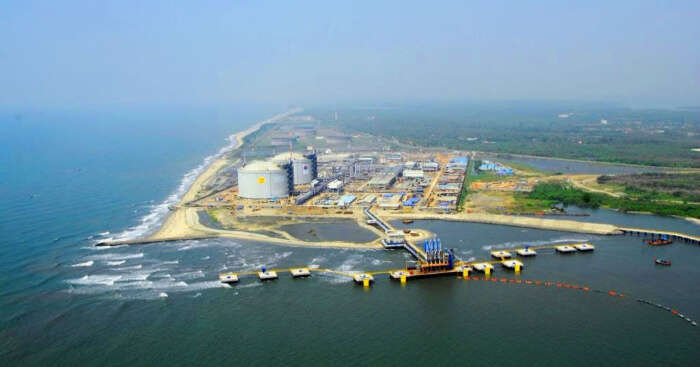 The road trip of Ernakulam to Kannur can be a little long one. However, there are various tourist attractions that you can explore on the way. A few of the attractions include Muzhappilangad Beach, Bekal Fort, and Tellichery Fort.
Distance from Ernakulam to Kannur: 267.3 km
9. Kochi to Kanyakumari
A road trip from Kochi to Kanyakumari is one of a kind. The journey through this coastal range will surely be blissful for you. Upon reaching Kanyakumari, you will be able to take tour of several attractions such as Vivekananda Rock Memorial, Padmanabhapuram palace, Sunset point, and many more.
Distance from Kochi to Kanyakumari: 298.4 km
10. Kerala to Bangalore
The road trip from Kerala to Bangalore can be long but will be full of excitement. On your way to Bangalore from God's Own Country, you will come across beautiful vistas. From waterfalls to tea estates, from verdant mountains to beaches, there are so many things to see in this journey.
Distance from Kerala to Bangalore: 367.4 km
11. Kerala to Mumbai
The Kerala to Mumbai road trip can be very long, and may go up to 24 hours or more to reach the beautiful city of Mumbai. While you are passing through various landscapes, you can take a break in Mangalore, Goa, and many such places. However, stopping by these places will add more hours to the trip.
Distance from Kerala to Mumbai: 1,232 km
Kerala has an effect on people, which lasts a long time. The road trips which can lead you from aromatic spice gardens to sandy beaches can make you fall for this mesmerizing place. You can take all India road trip from Kerala, and can use the Revv car rental services which can put you in total control of your trip and free you from the mercy of the taxis.