Cruise along – Mangalore to Pondicherry Roads for a Relaxing Trip 
A city situated between the Arabian Sea and the Western Ghats, Mangalore or Mangaluru is one of the major cities in Karnataka. The city is well-connected by four modes of transports such as road, rail, air, and sea. The city will offer you some of the best attractions which include Tannirbhavi Beach, Panambur Beach, Sultan Battery, Pilikula Nisarga Dharna, Kadri Shree Manjunatha Temple, etc. However, in case you want to take a break from this city and visit a place with different vibes, you can plan a road trip from Mangalore to Pondicherry.
The distance between these two destinations is 689 km via NH77 and you can easily plan your weekend trip to Pondicherry from Mangalore. The beautiful roads, dhabas, and restaurants offering delicious local food, and the scenic beauty make this one of the best road trips from Mangalore. The best time to visit Pondicherry is from October to March. The weather remains at its best during this time of the year. If you are planning the trip in December or January, you may even have to carry warm clothes along.
On your way to Pondicherry, you will come across several notable places such as Bangalore, Hosur, Krishnagiri, Thiruvannamalai-Tindivanam, Gingee Fort, etc. You can make a stopover in some of these places and enjoy a tour of the attractions here. Also if you find the distance a bit long, you can even opt for night stays in any of these places.
The best thing about the Pondicherry road trip is that you will be able to cover many tourist attractions on the way, which will double up the excitement of your trip. Once you reach Pondicherry, you can either choose a hotel or a resort as there some of the best hotels and resorts you will find in this city. And once you are ready to explore in and around the city, here are some places to visit near Pondicherry that you can consider.
9 Places to visit near Mangalore and Pondicherry 
Places to visit in Pondicherry
1. Paradise Beach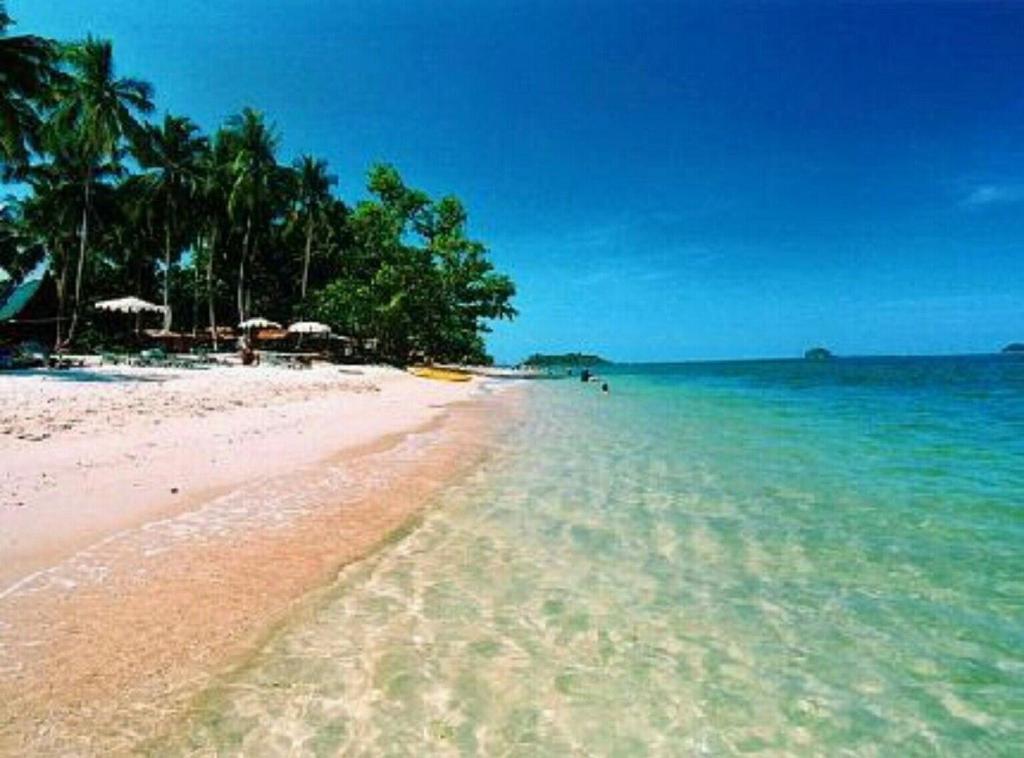 Paradise Beach is one of the most beautiful beaches that you can visit in Pondicherry. You have to take a ferry ride from Chunnambar to reach this beach. There are shacks at this beach where you can lounge around. The beach is usually crowded by locals as well as tourists, especially during the weekend. While you are here, you can try fishing.
Timings: 9 am to 5 pm
2. Sri Aurobindo Ashram
Sri Aurobindo Ashram, established by Sri Aurobindo in 1926, has come up as one of the major tourist attractions in Pondicherry. This ashram is one of the most peaceful places that you will find in Pondicherry. There are libraries in the ashram and several physical education activities are also conducted such as swimming, strength training, Yogasanas, and various sports.
Timings: 8 am – 12 pm, and 2 pm – 6 pm
3. Promenade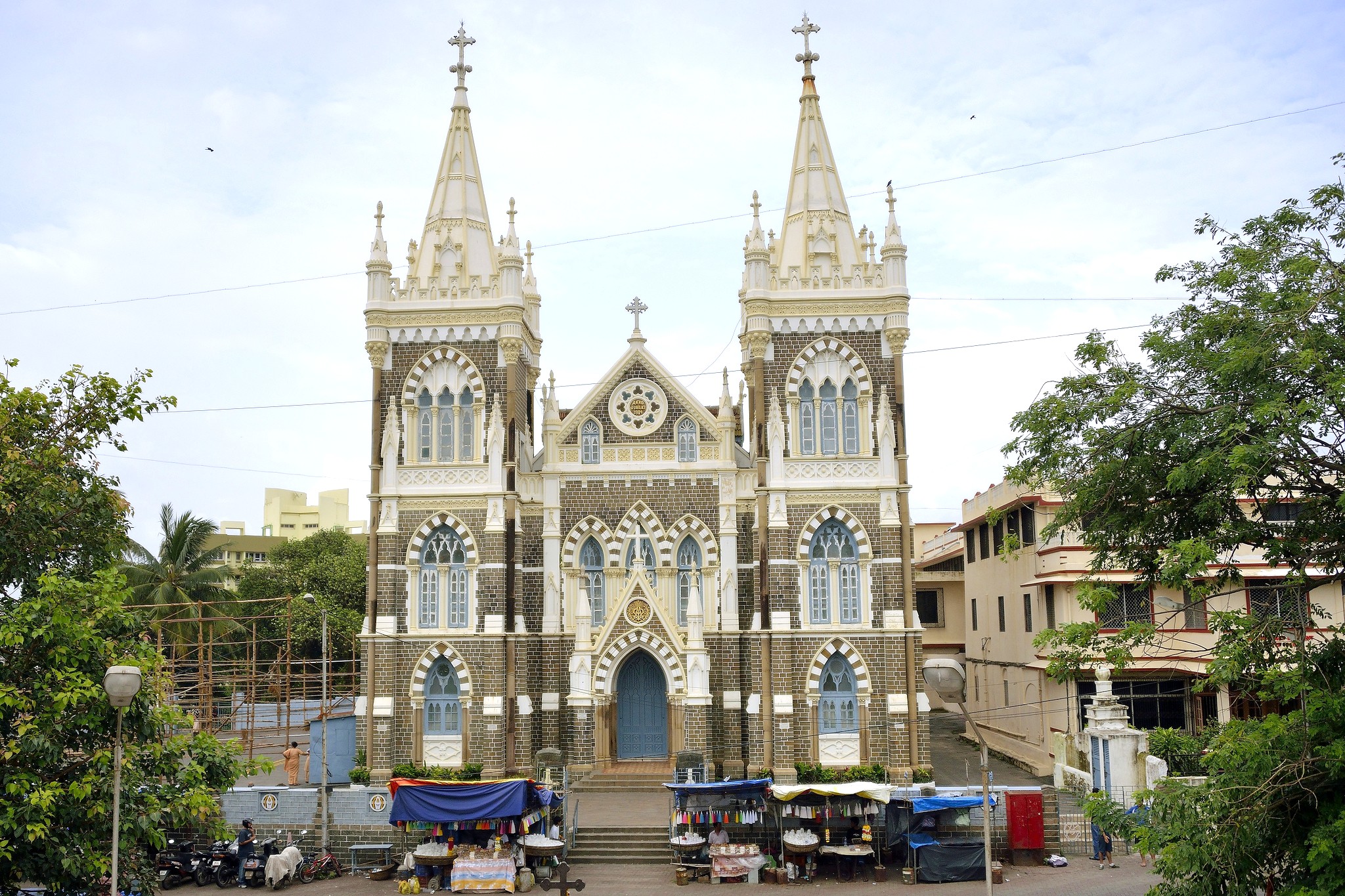 There is a naturally formed rocky promenade that you will find at Pondicherry. The attraction pulls a huge crowd. The refreshing sea breeze and the scenic beauty of this place are enjoyed by many.
Timings: NA
4. Arikamedu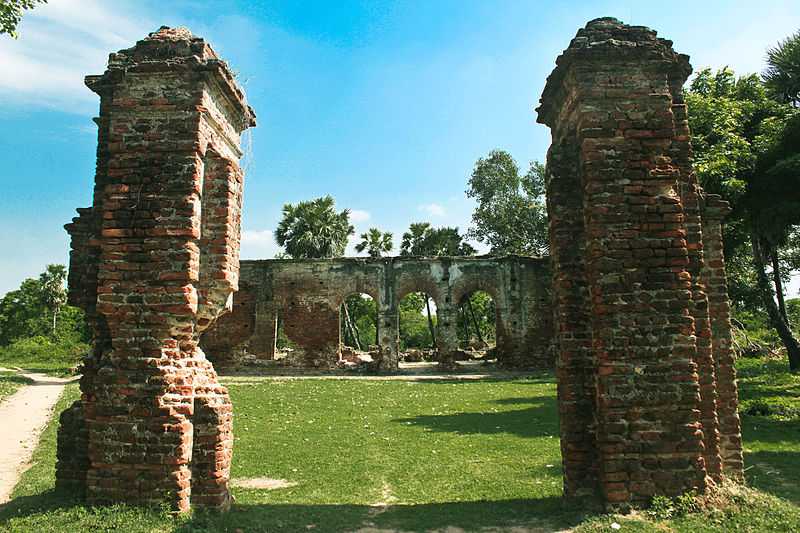 This historical site is considered to be as old as 19th century. If you are a history buff, you will love this place as it is adorned with stone beads, glassware, Roman lamps, etc.
Timings: 10 am to 4 pm
Places to visit near Pondicherry
5. Auroville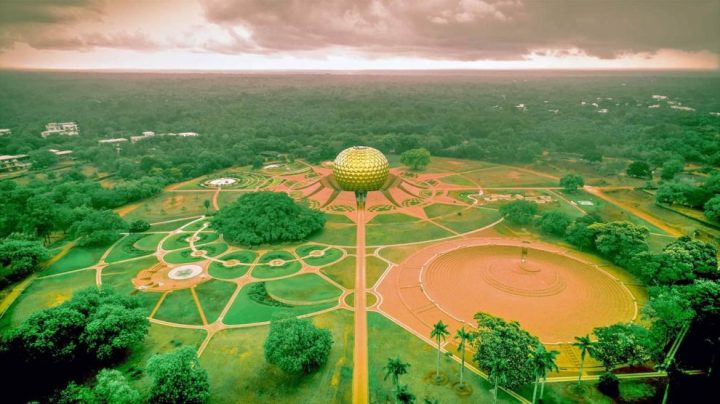 Founded by Mirra Alfassa or the Mother of the Sri Aurobindo Society in 1968, Auroville is one of the places that you must visit when you are in Pondicherry. You will find peace here and also get a chance to meet people from across the world, who have been living here for many years.
Distance from Pondicherry: 14 km
6. Chidambaram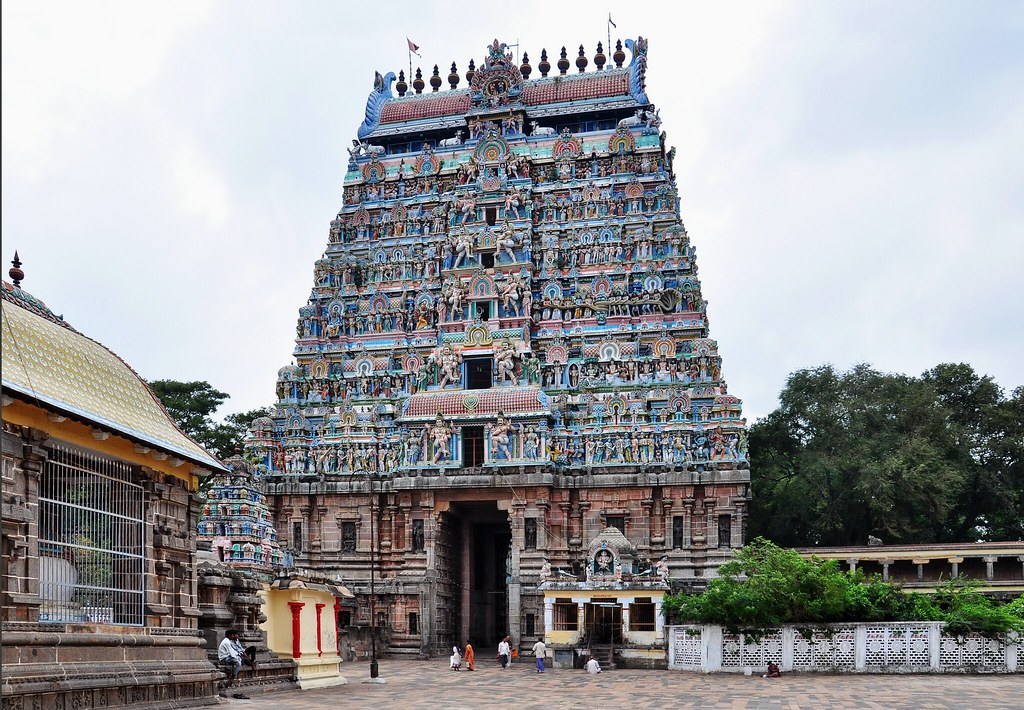 Chidambaram has gained a lot of attention for housing Lord Nataraja Temple as well as the Chariot Festival. Chidambaram has been ruled by various dynasties and you can still find the reminiscence of them in the city. You can also take a tour of the various structures here in the Dravidian style of architecture.
Distance from Pondicherry: 62 km
7. Vedanthangal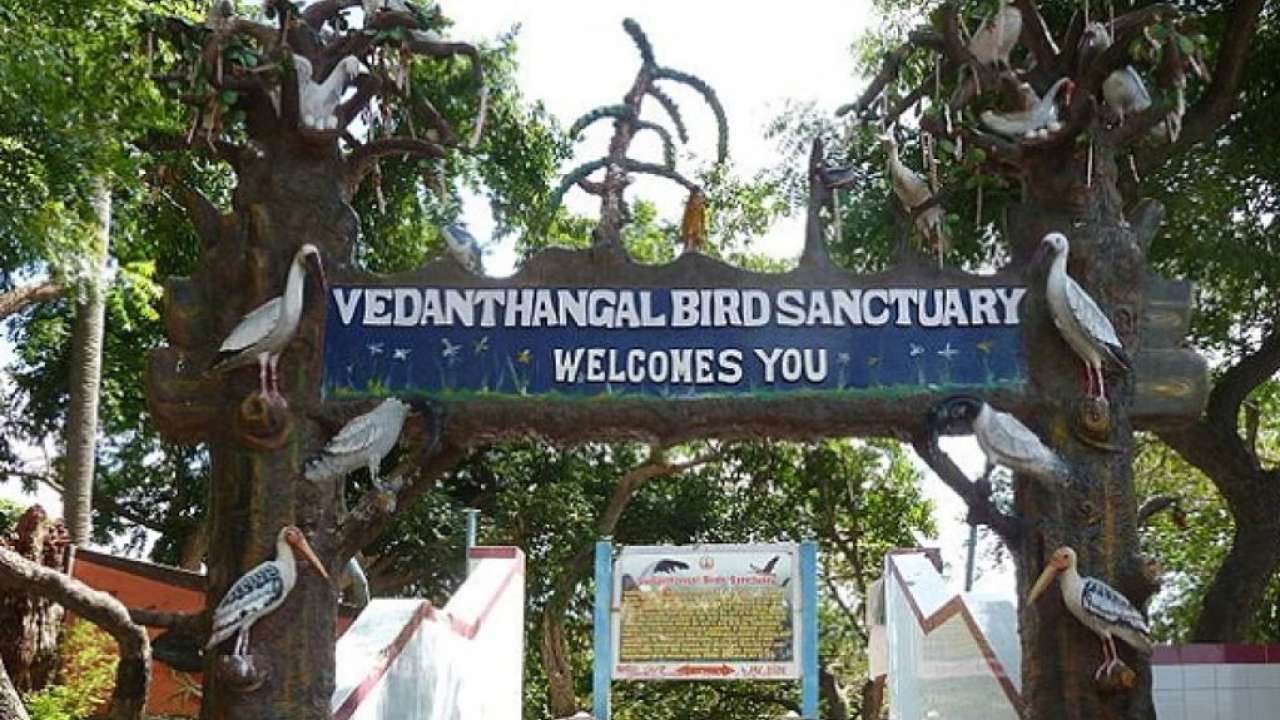 You can visit Vedanthangal to take a tour of the beautiful bird sanctuary. You can find more than 30,000 birds here belonging to various species. Many of the exotic species of birds are seen here during the migratory season.
Distance from Pondicherry: 89 km
8. Tranquebar
Tranquebar or Tharangambadi is a beach town located at the confluence of the Kaveri River and the Bay of Bengal. It is an old town that dates back to the 14th century and famous for its tranquility. The tourist attraction popular here is the Dansborg Fort.
Distance from Pondicherry: 115 km
9. Kanchipuram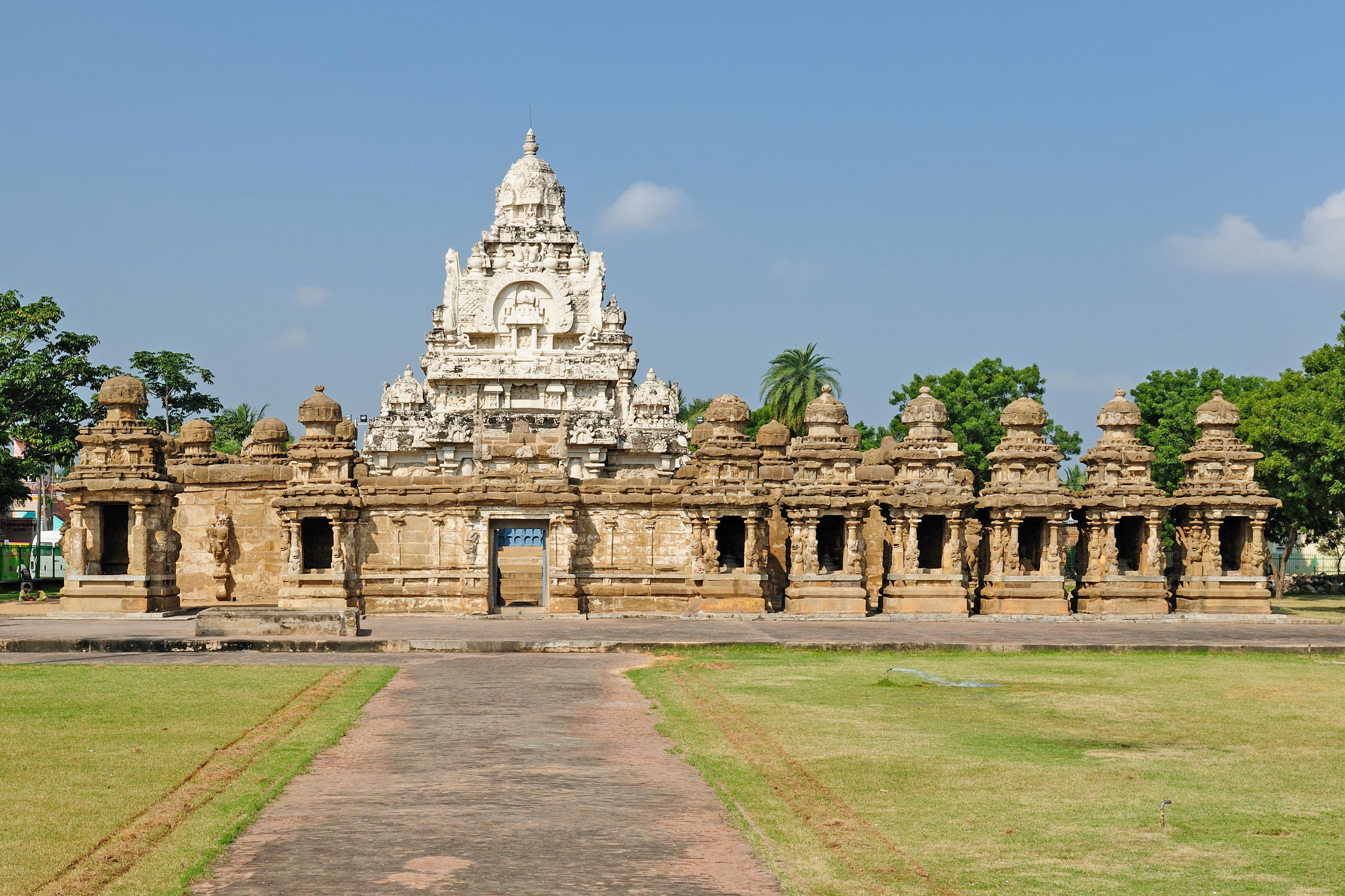 In just a couple of hours' drive, you can reach Kanchipuram from Pondicherry. You can visit some famous temples here that showcase grand Hindu architecture. The temples here include Kanchi Kamakshi Temple, Kailashnathar Temple, and Ekambeshwar Temple. Do not forget to buy some classic Kanchipuram Saree from here.
Distance from Pondicherry: 120 km
Apart from hopping to places in and around Pondicherry, you can get indulged in several things to do. You can visit some of the fanciest cafes here or go scuba diving, which is one of a kind experience. And to make you travel smoother, you can choose self-drive car rental from Revv. This will help you in saving time, energy, and money, and you can have absolute control over the various parts of the trip. Just download the Revv App or visit the Revv Website to get started on your trip to Pondicherry.