Drive from Delhi to Reveal Manali Snowfall
From being the capital of the country to being a prominent metropolitan city, from housing several historical attractions to some of the best colleges in India, Delhi is often talked about for various things. Apart from all of these, Delhi is also considered a fantastic tourist point from where you can plan for several road trips. If you are planning to travel during the winter months, you can any day choose Manali as it is considered as one of the best road trips from Delhi. The winter trip to Manali from Delhi will make it possible for you to see the snow-capped mountains that look absolutely heavenly. 
The best time to visit Manali is undoubtedly the winter season, especially the months of December and January. This is the time of the year when you can witness the snow covering the majestic mountains, and it becomes a sight to behold. The Manali road trip from Delhi which is around 530 Kms long is not the smoothest one as you will find sharp turns and narrow roads, which may seem a bit scary. Well, do have faith in the beautiful roads and of course your driving skills so that you can reach this paradise on Earth. A weekend trip to Manali from Delhi is a great choice as you can cover all the attractions and activities in this beautiful hill town and come back to your city over the weekend. Now that before you jump ahead and become lost in imagining playing with snow and enjoying the awesome cold weather in the hill town, let us check out the best places to visit near Manali that you can explore.
10 Best Places to visit from Manali
1. Prashar Lake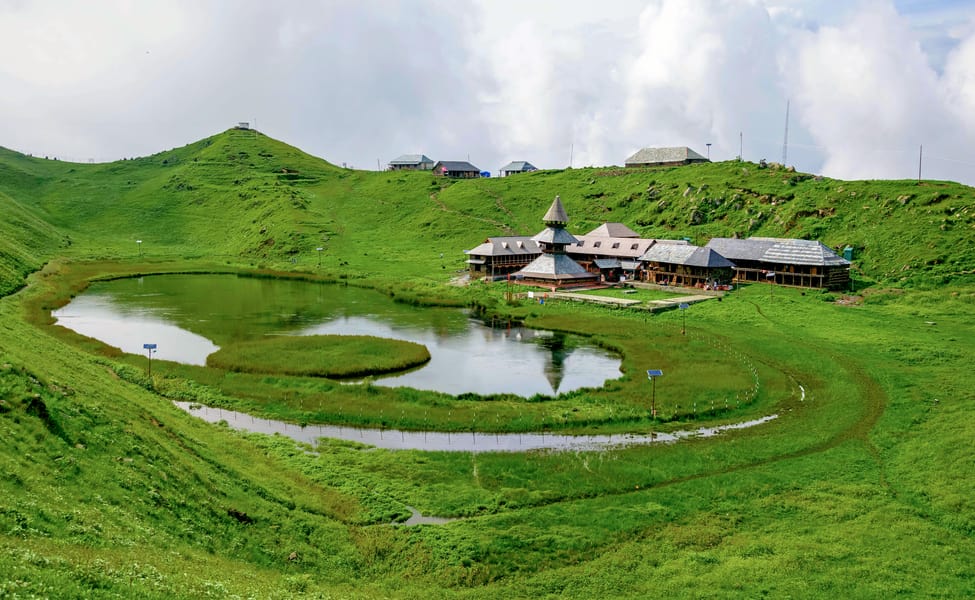 Prashar Lake is one of the most beautiful places that you can visit near Manali. Surrounded by verdant greenery, this lake has mythological significance. Many people put their tents here to enjoy their vacation at the best.
Distance from Manali: 15 km
2. Hampta Pass Trek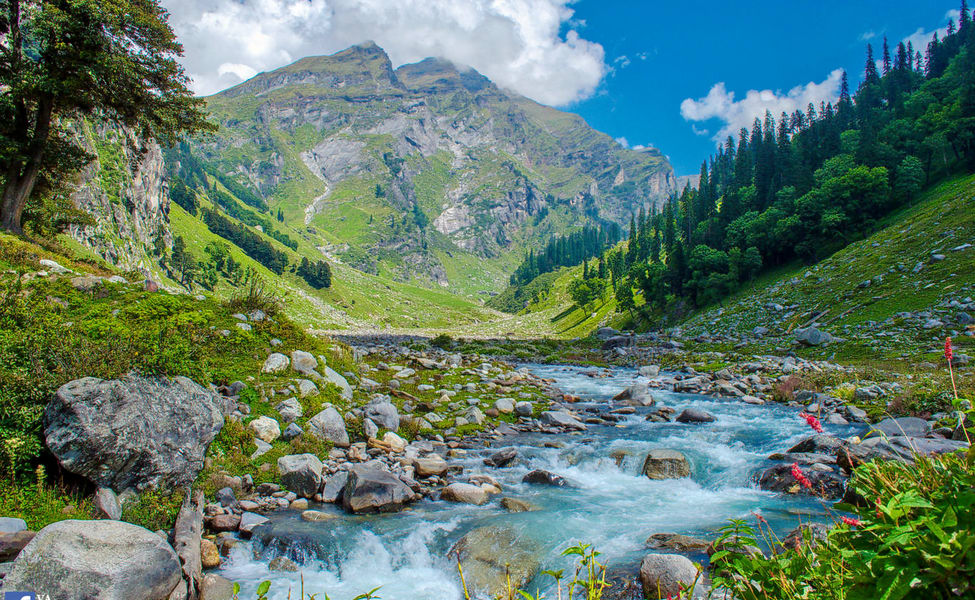 If you are wondering about the things to do in and around Manali, one of the famous activities is trekking. Head to Hampta Pass and enjoy various adventurous activities here. The place is filled with colorful flowers and several streams. The mountain pass is perched at a height of 14000 feet, and a favorite place for the adventure freaks.
Distance from Manali: 15 km
3. Sethan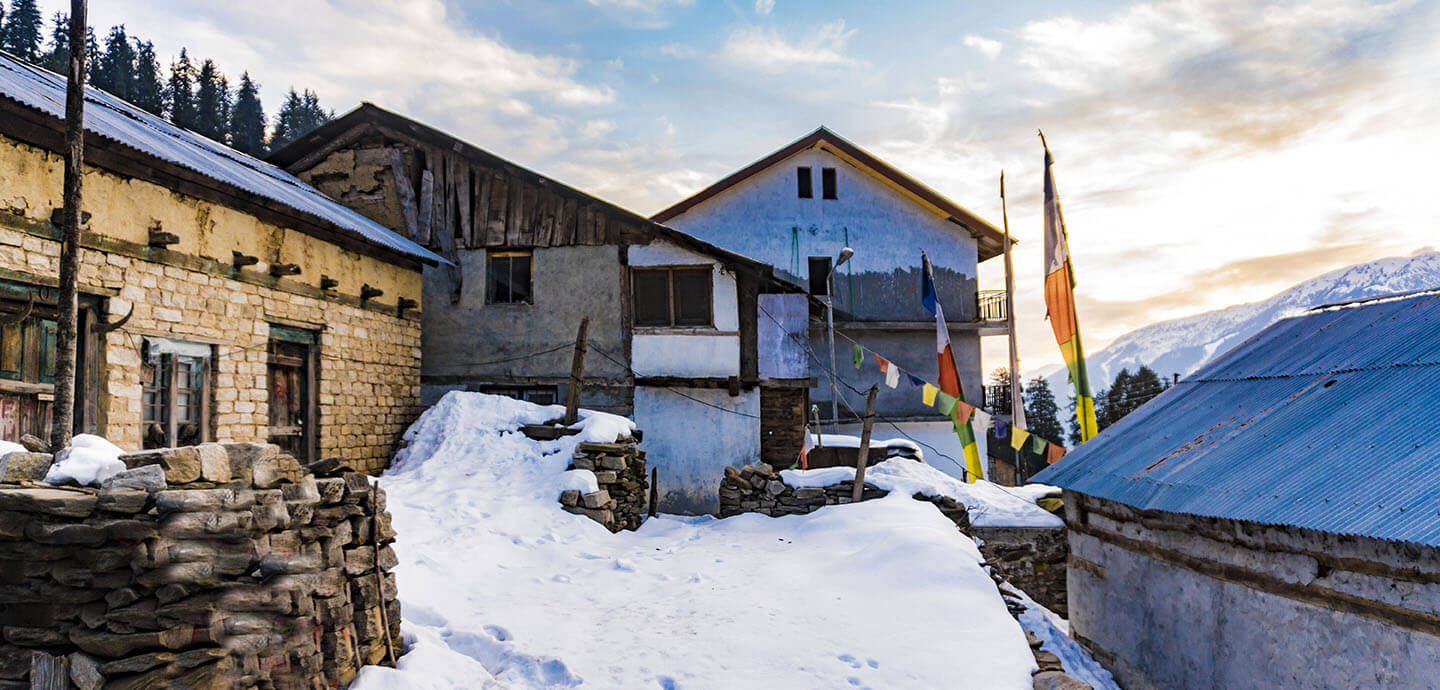 Sethan is a hamlet near Manali, situated at an altitude of 2600 m. The locals you will find here migrated from Tibet a long time ago. While you are here, you can see the valley blanketed by snow and can even enjoy some of your time snowboarding.
Distance from Manali: 12 km
4. Gulaba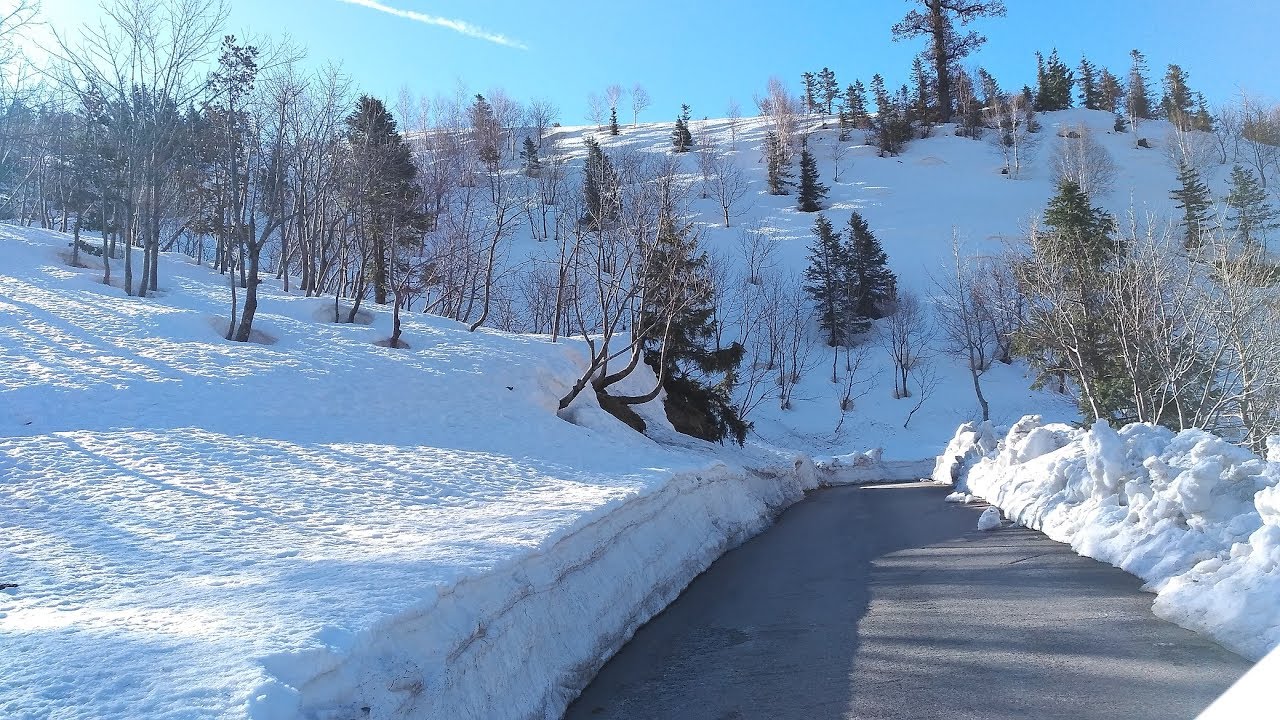 Have you ever wanted to find yourself in a place where there is only snow as far as you can see? If so, visit Gulaba, and your wish will be fulfilled. The place has some magical aura that you will fall in love with it, and you can even try the super stimulating adventure activities here.
Distance from Manali: 20 km
5. Deo Tibba
Deo Tibba is a peak in the famous Pir Panjal Ranges. It is perched at a height of 6000 m and one of the most difficult peaks to climb. If you want some real adrenaline rush in your trip, you can try climbing this peak and brag about it later. However, you must do it only if you have some previous climbing experience. If you do not have one, do not be disappointed; you can do Deo Tibba Base Camp, which is not as difficult as climbing the peak.
Distance from Manali: 35 km
6. Kasol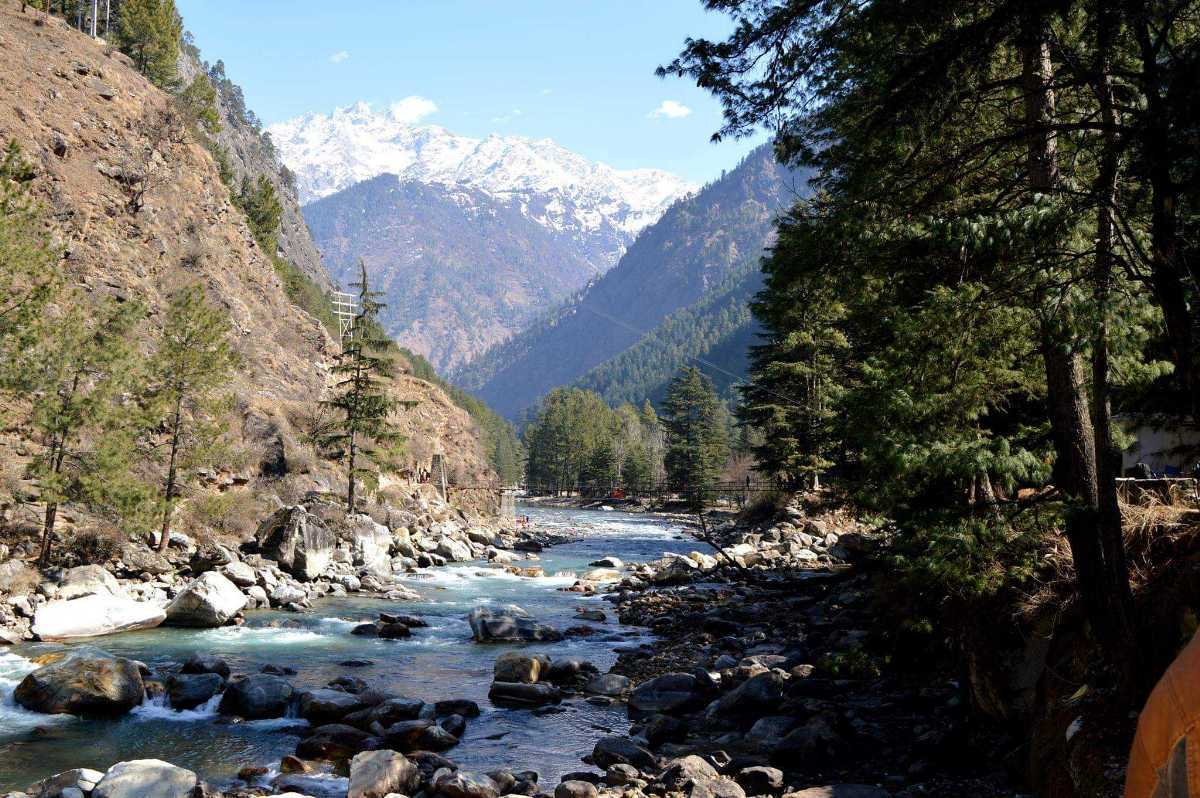 If you are traveling from Delhi, you must have heard about Kasol endless times in your life. This time when you are planning a trip to Manali, you can cover Kasol as well. The view of Parvati Valley, hippie cafes, and the mesmerizing beauty of the place will teleport you to a different world.
Distance from Manali: 76 km
7. Malana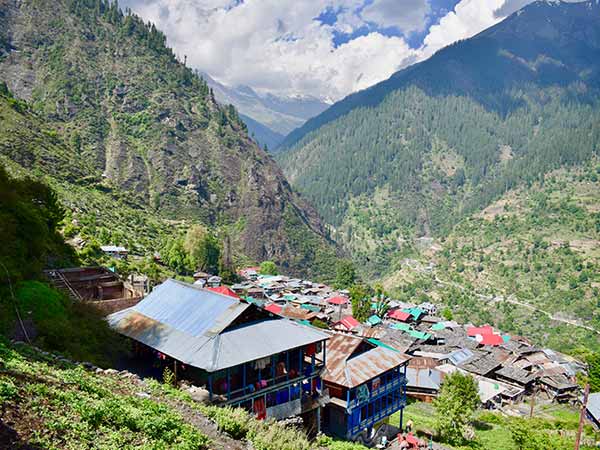 You must have heard about Malana and its people. The beauty of Malana is jaw-dropping and you may even feel like settling here down. But be mindful that you cannot shake your hands with the people here or touch anything. Just go, enjoy the dream-like scenic beauty and come back to your hotel in Manali.
Distance from Manali: 84 km
8. Tosh Valley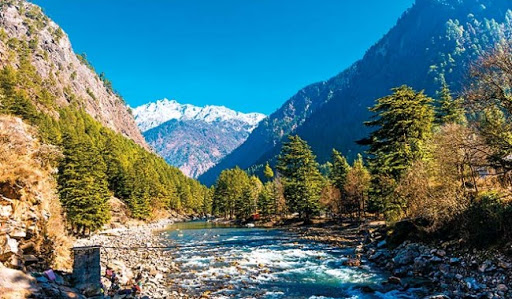 If you are a nature lover who finds peace looking at snow-clad mountains for hours, you must visit Tosh Valley. You will find yourself surrounded by mountains that dazzle with white snow and sometimes look golden in the day hours as the sunrays cover them. To add some adventure activities, you can trek to Tosh from Barshaini and also take dips into the hot springs here.
Distance from Manali: 80 km
9. Kheerganga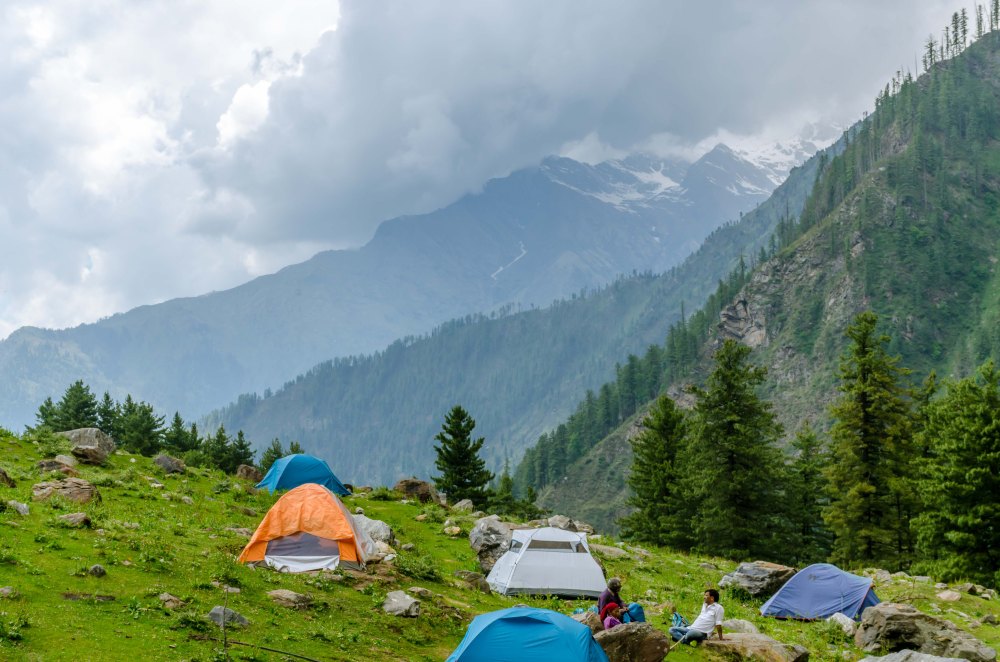 Kheerganga is truly trekkers' paradise. Once you reach the top of it, which is situated at an elevation of 13,000 feet, you will be able to see clouds and mountains from proximity. The trek is 10 km that starts from Barshaini, which can be covered in a day.
Distance from Manali: 97 km
10. Jibhi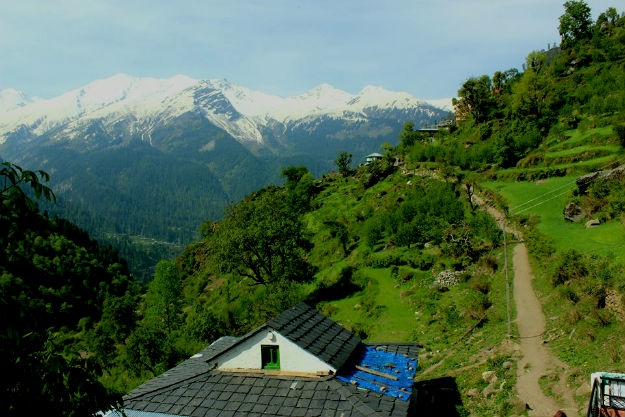 This is a place that you must head to once at least, especially if you want to run away from the crowd of the cities for some time. The cozy homestays, view of greenery from the balcony, and snow-covered mountains, while you sip on the hot tea, is an experience you will hardly find anywhere else.
Distance from Manali: 100 km
A road trip from Delhi to Manali is thoroughly enjoyable. The one thing that you need to remember before starting this super thrilling trip is to carry some warm clothes that will keep you safe from the cold all through your trip. To make the most out of this trip, you can go for a car rental in Delhi from Revv. The self-drive car rental from Revv will give you the flexibility of driving on your own, stretching the trip as much as you want, and plan the trip totally the way you want. So, ready to add some fun this winter? Install the Revv app, book the car and decide the places that you are going to cover on this amazing trip.