Embark on 10 Adventurous Road Trip around Bangalore
The IT hub, the beautiful tall buildings, nightlife, amazing food; well that's not all about Bangalore. The 'Garden City of India', Bangalore is the center from which you can travel to endless numbers of places. So, if you are living in Bangalore, count yourself among the fortunate ones, who despite staying busy all through the week, can plan a trip to any of the nearby places around the city over the weekend. There are several places to see around Bangalore, and we have listed some of our most recommended of these so that you can plan your trip.
10 Awasome Places to See around Bangalore
1. Avalabetta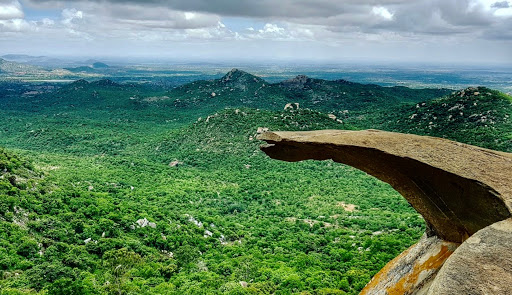 For a road trip from Bangalore of one of a kind, you can head to Avalabetta. It is a laid back destination where you will find peace. The scenic beauty here will take you to a different world. In just a couple of hours you can reach this place from Bangalore; therefore, can plan the trip anytime.
Distance from Bangalore: 91.6 km
2. Kunti Betta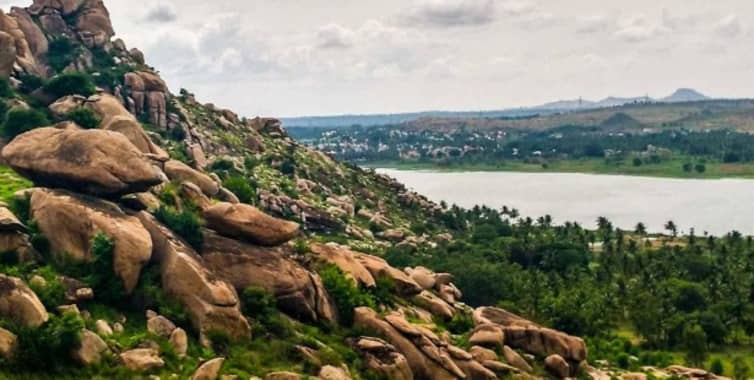 Adventure enthusiasts are going to love Kunti Betta. Trekking at Kunti Betta is one of the most famous adventure activities. It is in fact one of the few places in Karnataka where night trekking is conducted.
Distance from Bangalore: 130 km
3. Anthargange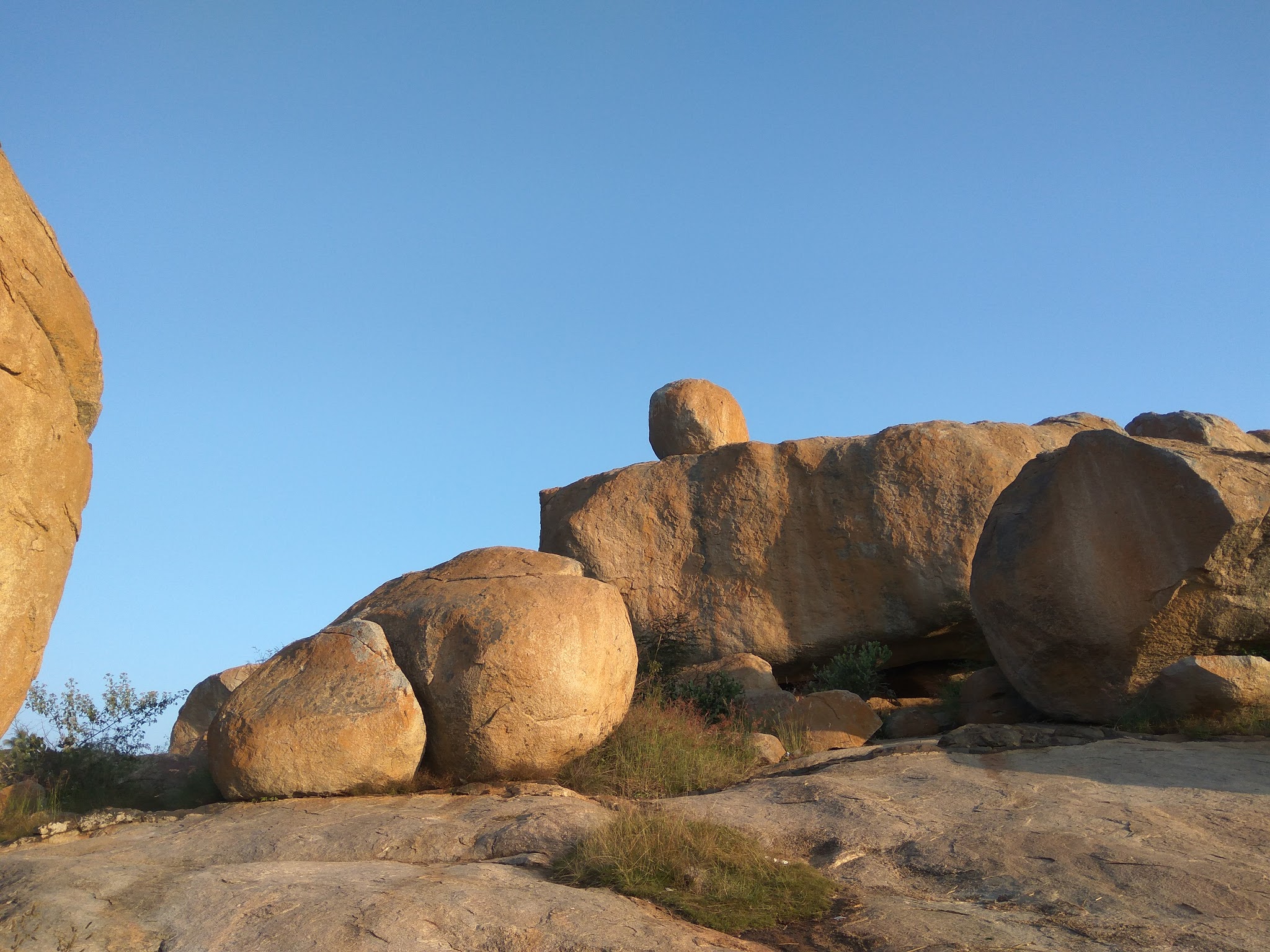 Caves Exploration in Anthargange! Does it sound interesting? Well, you can actually do it. There are caves in Anthargange that you can explore while trekking to them. And the most fascinating part is that it is night trekking that you can go to.
Distance from Bangalore: 67.1 km
4. Skandagiri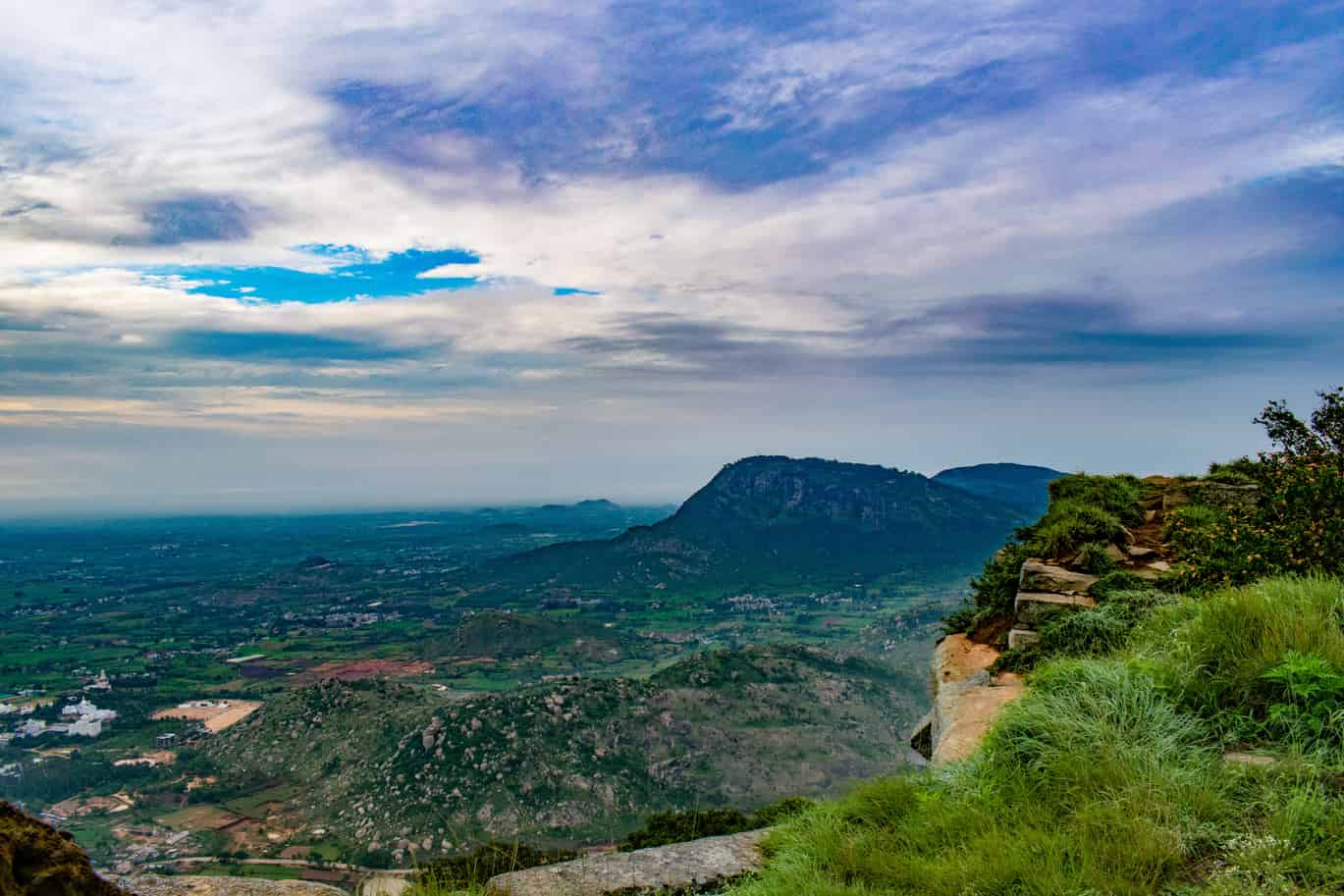 Do you want to walk above the clouds? If that sounds too far-fetched, you will be delighted to know that Skandagiri is actually famous for this. The hill near Chickballapur is one of the most beautiful places you can go from Bangalore. While starting your trek at 2 am here, you will almost feel like you are surrounded by clouds and even walking above them. This is an amazing place to travel to with your friends.
Distance from Bangalore: 70 km
5. Ranganathittu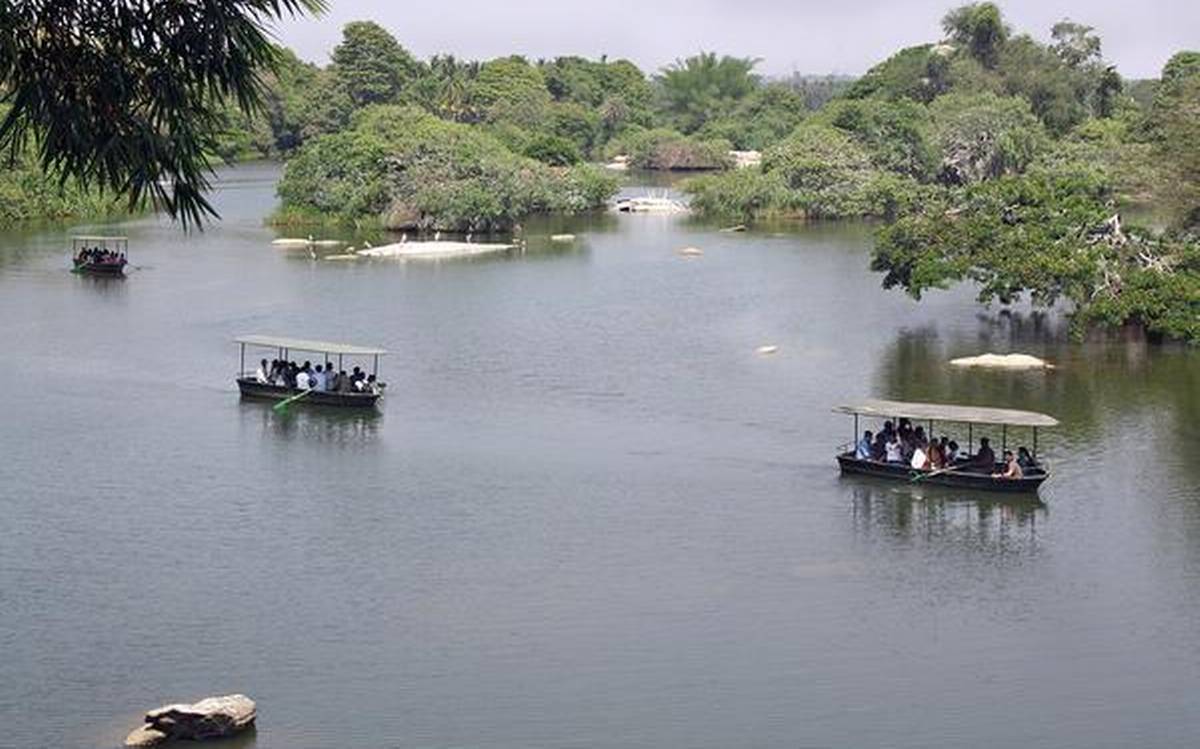 Every once in a while, we crave some time when we want to be by ourselves and spend the day just watching beautiful birds of various species. If you too find that idea appealing, take your car keys and start your journey to Ranganathittu. You can take a boat ride here and spot the beautiful creation of nature, the colorful and gorgeous birds that migrate from other countries during winters.
Distance from Bangalore: 140 km
6. Lepakshi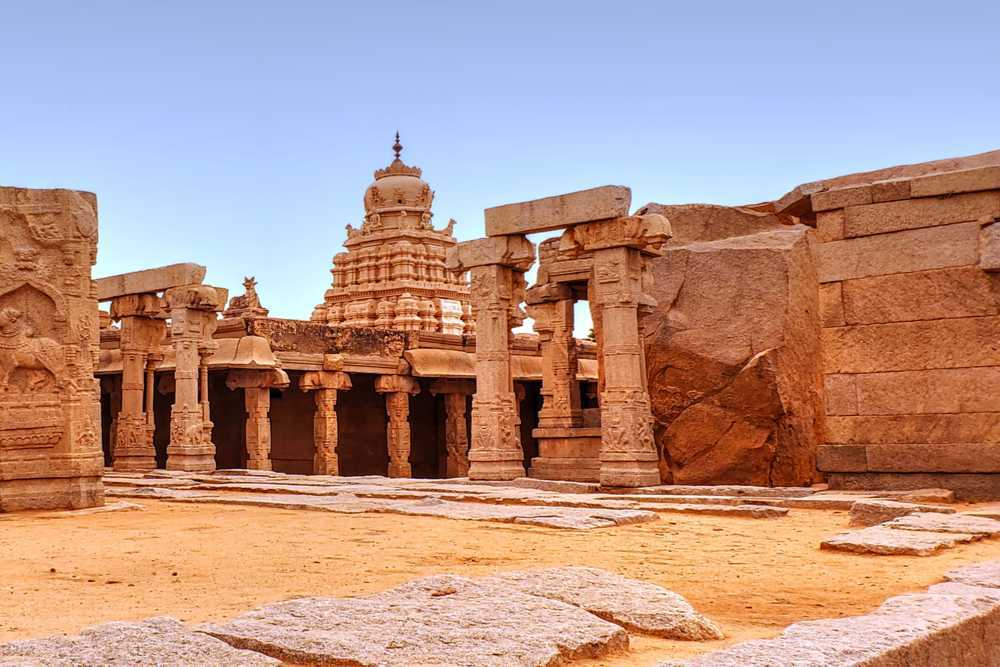 Lepakshi is actually a temple that is dedicated to Veerabhadra. However, it is not what the place is famous for. The main reason for which it has attracted so much attention from tourists is the natural rock shelter over the hill. The outstanding architecture of the temple is also the other reason why so many people visit this temple.
Distance from Bangalore: 150 km
7. Ooty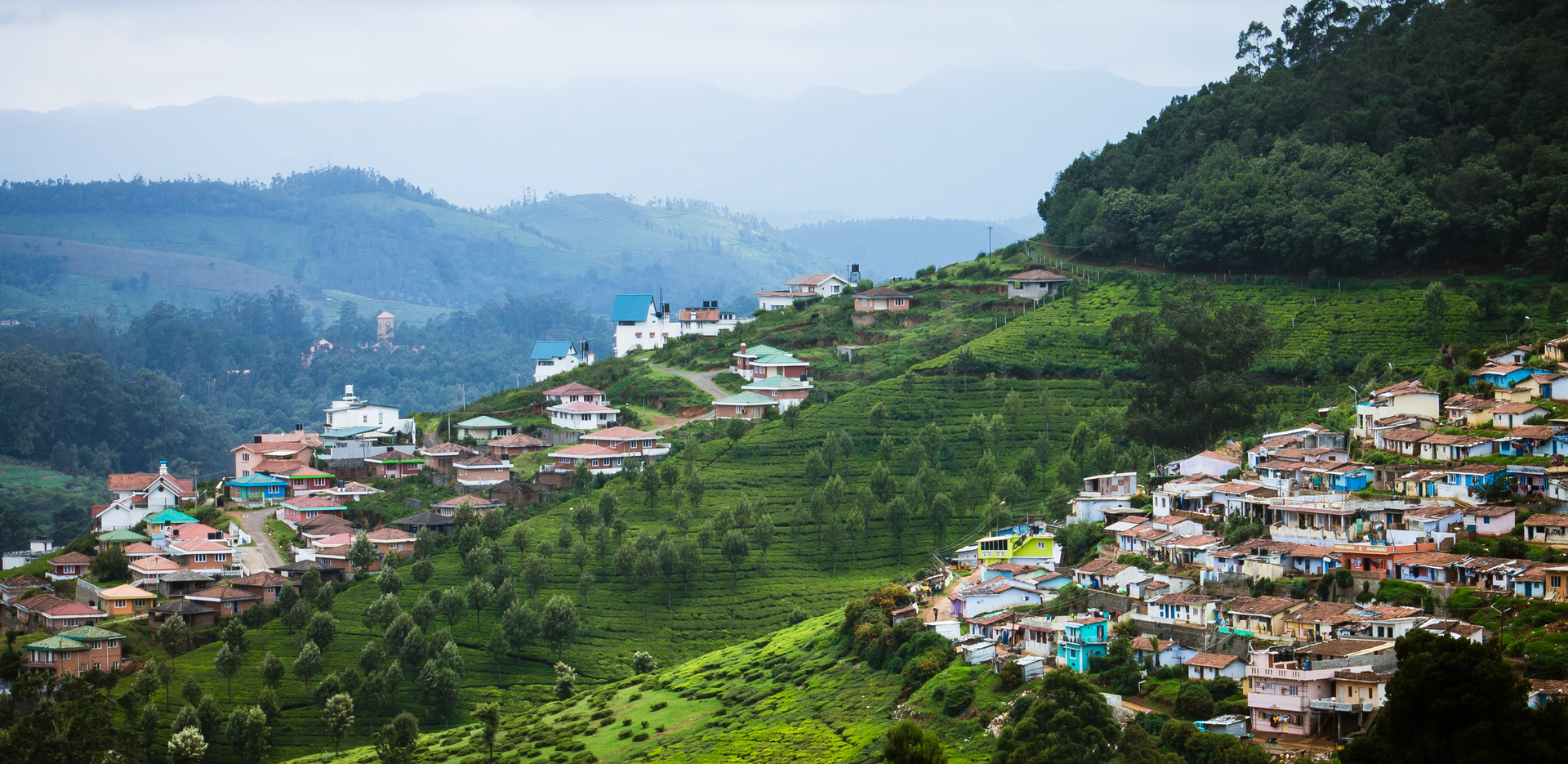 Ooty being just 5-6 hours away from Bangalore is like music to the ears for the hill station lovers. Also known as the 'Queen of Hill Stations', Ooty is one of the most beautiful hill towns that you will find in India. On your journey to this place from Bangalore, you will cross 32 hairpin bends that are thrilling and fun at the same time.
Distance from Bangalore: 280 km
8. Coorg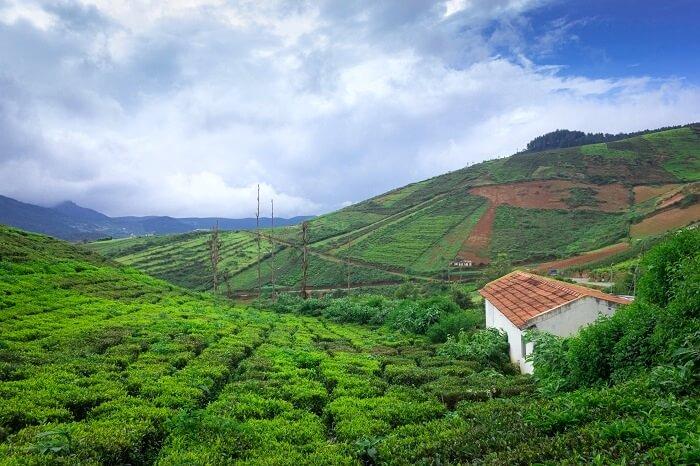 If we are talking about road trips near Bangalore, we can definitely not miss out on Coorg. Known as 'Scotland of Southern India', Coorg is one of the most beautiful places in the country that is dotted with coffee and cardamom plantations. The scenic beauty and the amazing weather here make this place one of the most sought after among the tourists.
Distance from Bangalore: 280 km
9. Agumbe
Agumbe found its place in Malgudi Days, which was based on the novel of R.K. Narayan. As far as you can see, you will only find greenery in this place. From the moment you enter this town, the drizzles of rain may drench you. This is a great place for trekking and witnessing a spectacular sunset.
Distance from Bangalore: 380 km
10. Kodaikanal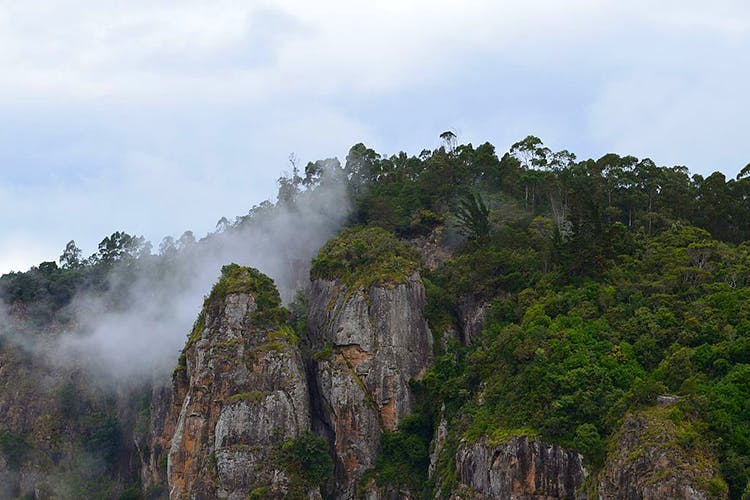 If you are looking for things to do around Bangalore for adventure travelers, you can visit Kodaikanal. Apart from admiring the eye-catching scenic beauty, you can walk through the woods, row your boat in the lake, witness the gorgeous waterfalls, try horse riding or cycling around the lake, and do a lot of things here.
Distance from Bangalore:  450 km
If you are in a state that you cannot go out of Bangalore on any weekend, do not be upset. You actually have unique things to do in Bangalore too. From wall climbing at Urban Climbers to spotting wildlife at Bannerghatta National Park, from camping in Nandi Hills to microlight flying, you can indulge in various types of activities. 
These places can be great options for planning your weekend trips whether you want to go solo or travel with your near and dear ones. To add more fun to each of your trips, you can opt for a self-drive car rental from Bangalore. Install the Revv app on your smartphone and browse through the several options of cars. Choose the car that caught your attention and contact the company for further formalities to be carried. Within just a few steps you will have the fully sanitized and well-maintained vehicle available at your doorstep and you can get started on your trip.