10 Adventurous Road Trips by Cars from Vijayawada in Summer
Vijayawada is a busy city in the Southern India, right on the banks of Krishna River in the state of Andhra Pradesh. It is not only famous for the large amount of commercial and educational interest that it holds but also there are many places to visit in Vijayawada itself. One of the best part of exploring Vijayawada are the road trips with smooth roads and a lot of interesting destinations nearby such as these:
10 Adventurous Road Trips From Vijayawada in 2021
1. Guntur
With just a 45 to 60 minute drive you can reach Guntur, one of the best places to visit outside Vijayawada. The place has a deep link to the culture and heritage of the land with attractions such as Kondaveedu, an early 14th Century fort.
Distance from Vijayawada: 37.3 km
2. Amaravathi
Amaravathi is the famous Buddhist temple site and an important part of the history of the religion. It has one of the biggest Buddhist Stupas ever made. The drive to Amaravathi is very pleasant with beautiful greenery and sights to greet you along the way.
Distance from Vijayawada: 40 km
3. Lambasingi
Lambasingi is known by the name, "Kashmir of Andhra Pradesh" due to its amazing cold climate throughout the year. With the amazing natural beauty including three beautiful waterfalls and the credibility of getting snowfall, this is one of the must-not-miss hill stations near Vijayawada. You encounter foggy weather once you incline to the higher altitudes, and the beautiful road is straight out of a movie.
Distance from Vijayawada: 329 km
4. Nallamala Hills
The alluring Nallamala Hills are one of the most well known hill stations in Andhra Pradesh and it is one of the most beautiful places for 1 day trip from Vijayawada being only 5 hours drive from Vijayawada. An ancient remnant of an inactive volcano, this place has some very unique rock formations and is a popular paradise for trekkers.
Distance from Vijayawada: 181 km
5. Manginapudi beach
Considered to be one of the most beautiful road trips from Vijayawada, this beach is actually a fishing village. The black sand makes it stand out and therefore this natural beach is considered one of the foremost beaches near Vijayawada that one should visit.
Distance from Vijayawada: 80 km
6. Srisailam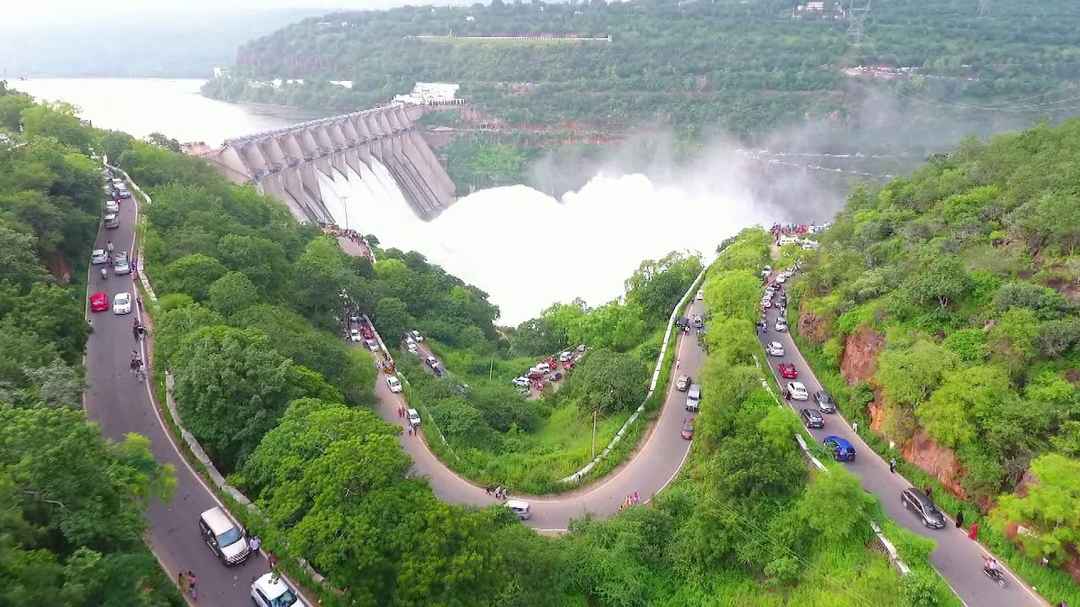 Situated on the Nallamala Hills, Srisailam is a town with a great religious importance for the Hindus. There are temples and teerthams in the place, which is why it is frequented by huge numbers of devotees all round the year. This can be one of the perfect places to visit outside Vijayawada, where you can even drive your car to. The condition of the road from Vijayawada to Srisailam is good and you can enjoy a smooth journey for sure.
Distance from Vijayawada: 263.4 km
7. Nagarjuna Sagar
You can plan one of your road trips from Vijayawada to Nagarjuna Sagar sans a second thought. The place is also called as the Buddhist town as it was named after Buddhist devotee Nagarjuna. Many sculptures and stupas portraying the life of Lord Buddha can still be found here. Apart from that, some attractions here are Nagarjunasagar Dam, the Ethipothala Falls and the Nagarjunakonda.
Distance from Vijayawada: 194 km
8. Warangal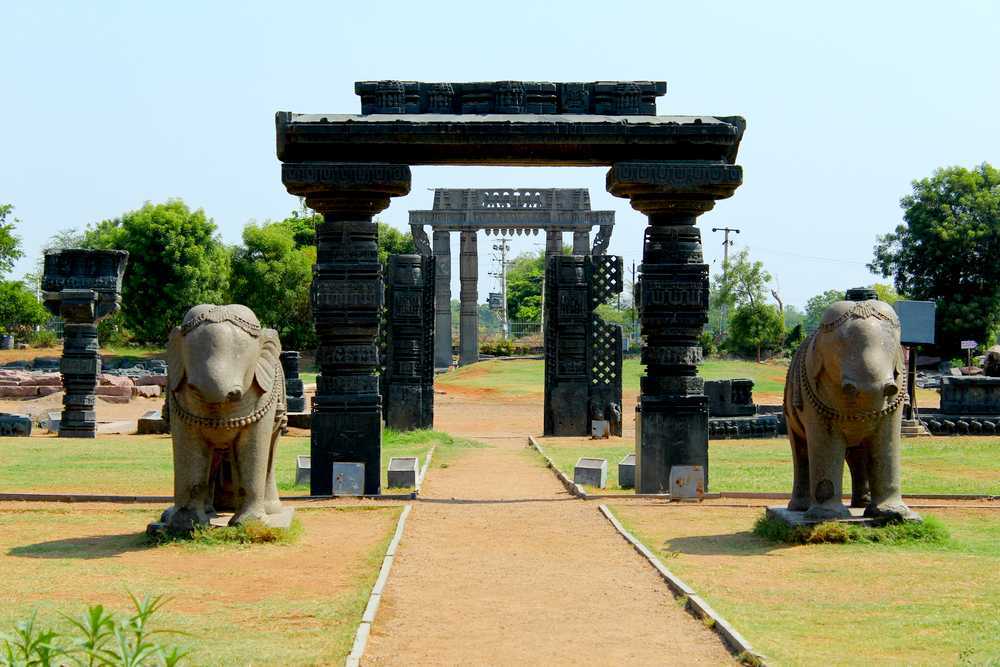 Called as Orguguallu or Omtikonda in olden times, Warangal served as the capital of the Kakatiya kingdom from 12 to 14th century AD. The place has always been popular for the huge hill that is carved out of a single stone. While you are in this city, you can witness so many things like the Thousand Pillared temple, Pakhal Lake, Warangal Fort and the Rock Garden, etc.
Distance from Vijayawada: 286 km
9. Visakhapatnam
Visakhapatnam or Vizag, as called in short, is one of the places to where you can take an awesome road trip from Vijayawada. The road that connects these two cities is smooth; therefore, you will certainly not have any issue on the way. There are restaurants and eateries on the way where you can try some local food options. Some attractions you can visit in Vizag are Katiki Waterfalls, Borra Caves, Submarine Museum, Kambalakonda Wildlife Sanctuary, to name a few.
Distance from Vijayawada: 349.7 km
10. Hyderabad
If you are looking for a 2 days trip from Vijayawada, then Hyderabad is your place. From Ramoji Film City to Charminar, from Golconda Fort o Hussain Sagar Lake, there are several tourist spots where you can spend quality time during your trip. There are number of hotels in the city where you can have a wonderful stay and enjoy your time.
Distance from Vijayawada: 272.4 km
The problem when choosing a destination for the road trip is the condition of roads which is often not good for travel or enough choices are not available. Thankfully Vijayawada puts you on the other end of the spectrum with fantastic roads and amazing choices. If you feel that you would rather take a different car than yours, you can try the Revv car rental services. With so many destinations for a road trip and each more beautiful than the other, you can have a gala time driving to your dream vacation.
Must Read: Best Places to Visit in India by Road