Odisha Cities to visit for Celebrating the Spirit of these Festivals 
India has long been known as the land of festivals, where you can see one festival after another sometimes separated by no more than a few weeks. All of this is thanks to the amazing diversity in geography, religions, and history which gives every region or state in the country a unique identity. A great example of this can be found in the state of Odisha where you can see some of the most beautiful cities bathed in the spirit of their favorite festivals. Here we have compiled a list of the most spectacular festival celebrations that take place in some of the major cities in Odisha and some fun things to do in Odisha during the festive time.
10 Major Cities in Odisha by Road during Festival Season
1. Puri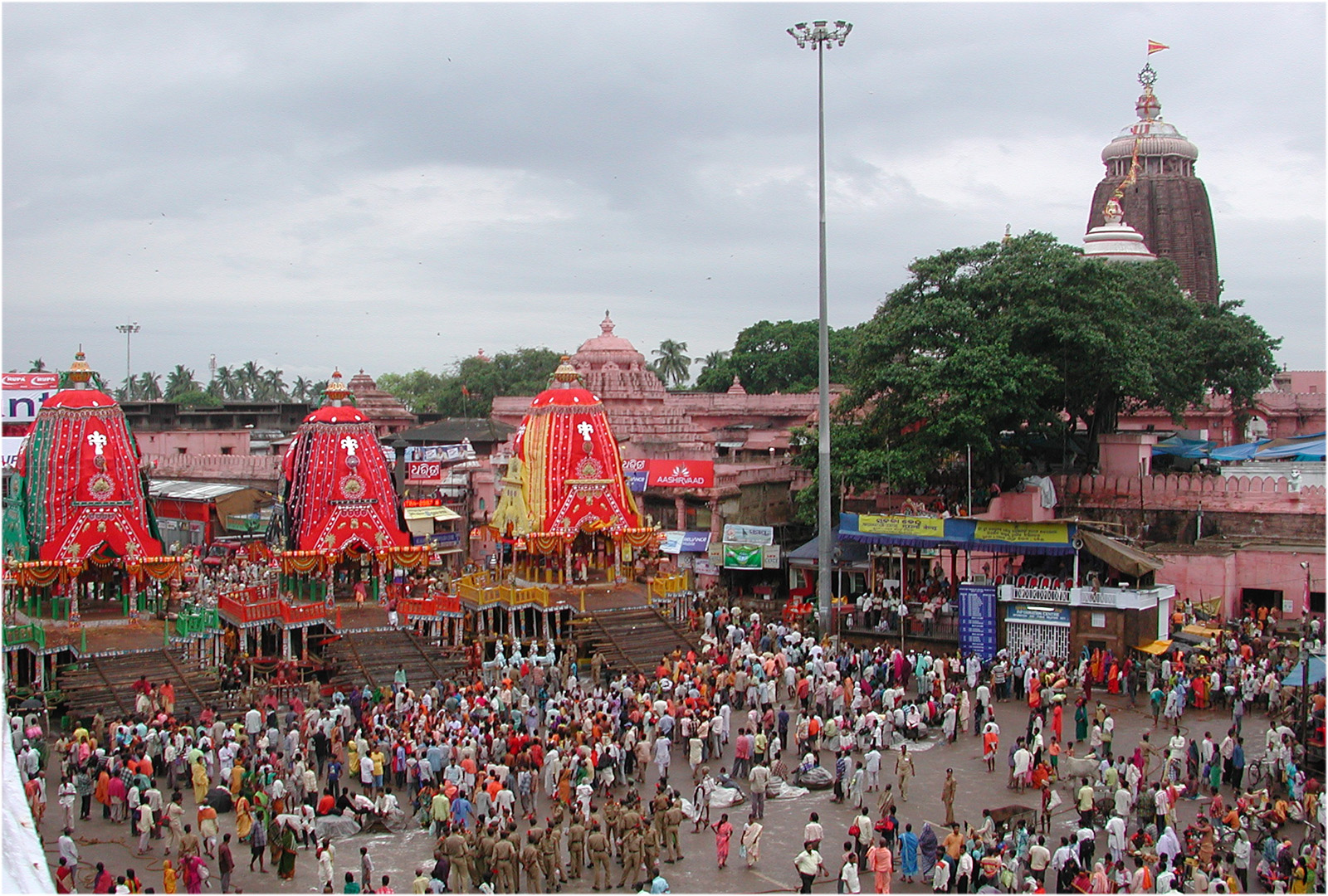 One of the major cities in Odisha popular for its beaches, Puri is visited by people from across India during the Rath Yatra or Chariot Festival. According to legends, Lord Jagannath visits his maternal aunt's abode during this time. Lord Jagannath, Lord Balabhadra, and their sister Subhadra are brought out of the temple, put on the chariot, which is pulled by millions of devotees, and then placed at the Gundicha Temple for seven days making it one of the best times to visit Odisha, and especially Puri.
When: June/August
2. Bhubaneswar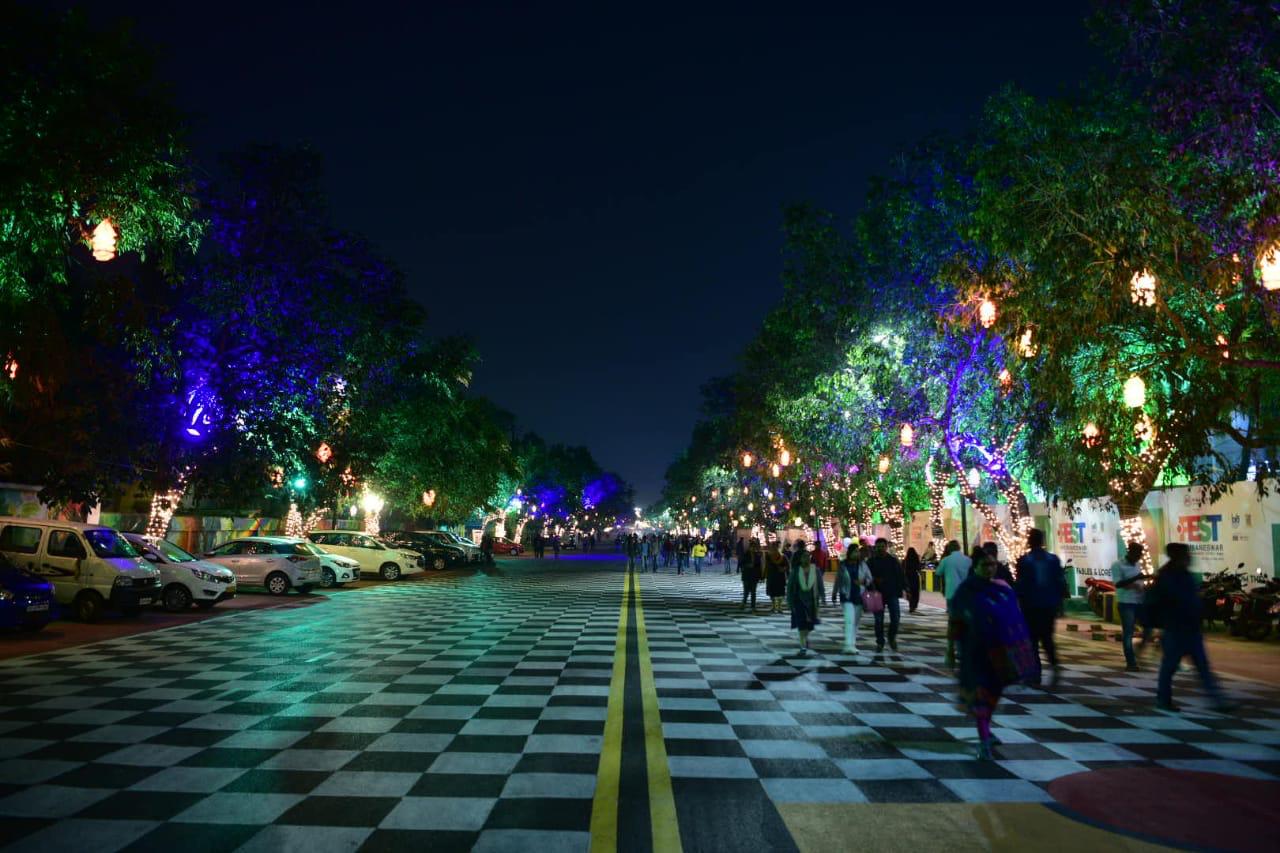 Besides being the capital city of Odisha, Bhubaneswar is also famous for its Rukuna Rath Yatra. The three deities, Chandrasekhar, Rukmini, and Basudeva, are shifted to Rameswar Temple on the chariot, which is pulled by uncounted devotees. They stay at the temple for four days and then again brought back to their main temple.
When: April
3. Berhampur
The culture of Odisha is rich and this can be understood by witnessing Thakurani Yatra. During the festival, Maa Budhi Thakurani, who is the presiding deity of the region, is shifted to her temporary house, which is a temple at Desibehera Street. The major attractions of this festival are the images of the gods and goddesses in huge size, which are displayed in chariots as well as pandals.
When: March
4. Cuttack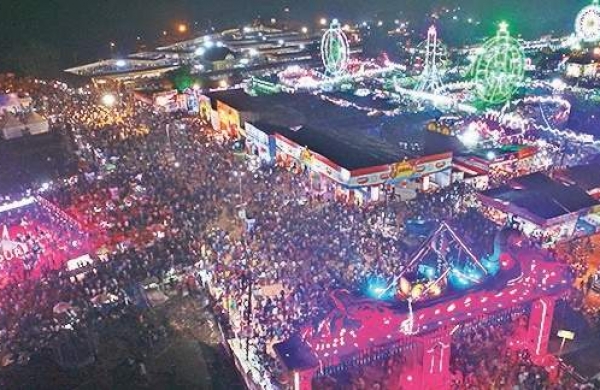 Cuttack is known for the two main festivals in Odisha, Durga Puja, and Bali Jatra. More than 100 Durga Puja pandals are erected in this city and you can see some of the most beautiful Durga idols in each of the pandals. Another festival is the Bali Yatra. The festival commences on Kartik Purnima and continues for a week. Bali Yatra is the biggest trade fair in the state which is attended by people from across the country and it is one of the grand tourist attractions in Odisha. From the items for your basic needs to delectable delicacies, everything can be found at this fair.
When: October (Durga Puja), November (Bali Yatra)
5. Bhadrak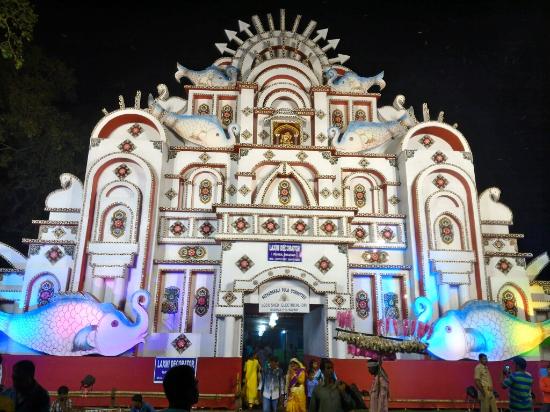 Coinciding with Diwali celebrations in Odisha, Kali Puja at Bhadrakali Temple in Bhadrak is a festival that is attended by many people in the state. The festival continues for a week, and it is also accompanied by a fair. Artisans and vendors from across the state come, exhibit and sell their work at this fair making it one of the best shopping places in Odisha for handicraft.
When: November
6. Talcher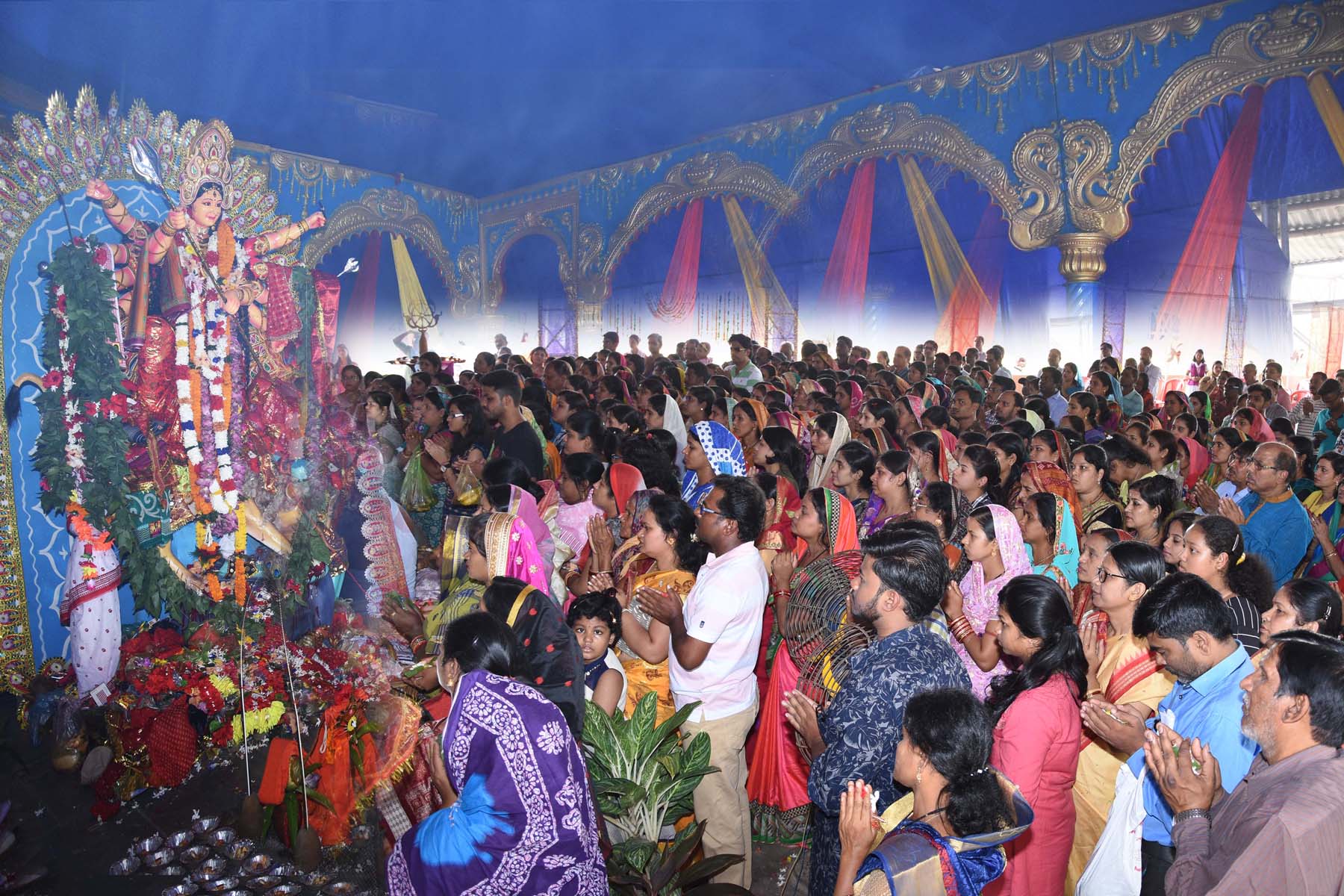 Talcher is usually famous in Odisha for being a coal hub. The place also grabs attention for the grand celebration during the festival of Ganesh Puja. The festival continues here for around two weeks, and you can find over 100 pandals in the town during this time. The entire town gets illuminated with lights. The major attraction is the auction of the huge sized Ganesha laddu, which is done as the idol of Lord Ganesha is immersed.
When: August
7. Bargarh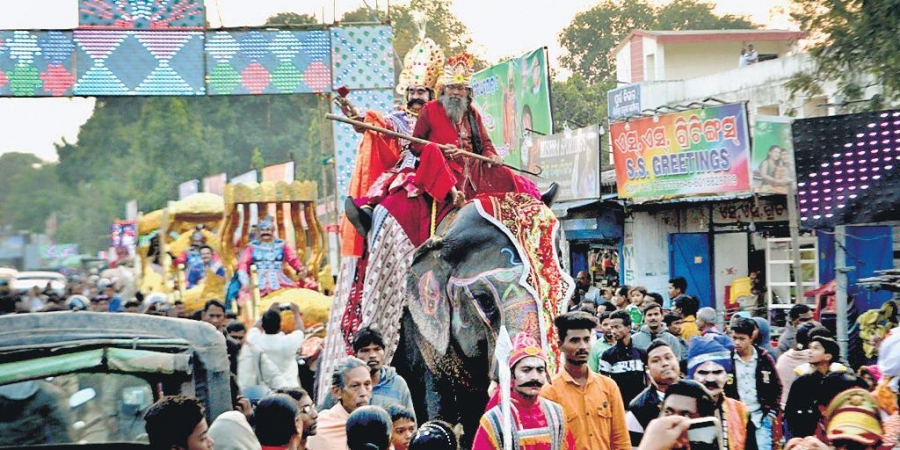 As you plan your road trips to major cities in Odisha, you can consider including Bargarh on your list. You can plan it out during the time of Dhanu Yatra, which is an open-air theatrical organized in the town. This continues for 11 days and is one of a kind in which Lord Krishna's life is depicted.
When:  January
8. Malkangiri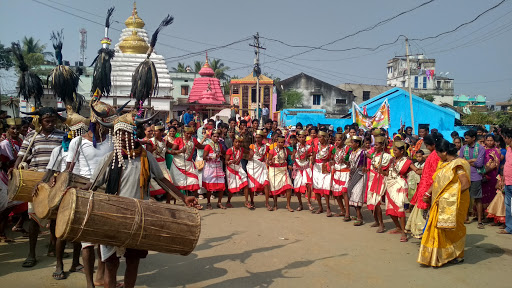 Malkangiri is popular for Bada Yatra that is held every alternate year. Bada Yatra starts from Manyamkonda and is carried on till Mauli Maa Temple. Three main deities who are worshipped in this festival are Kanam Raju, Pota Raju, and Bal Raju. The festival is mainly celebrated by the Koya Tribe.
When: Alternate year
9. Jajpur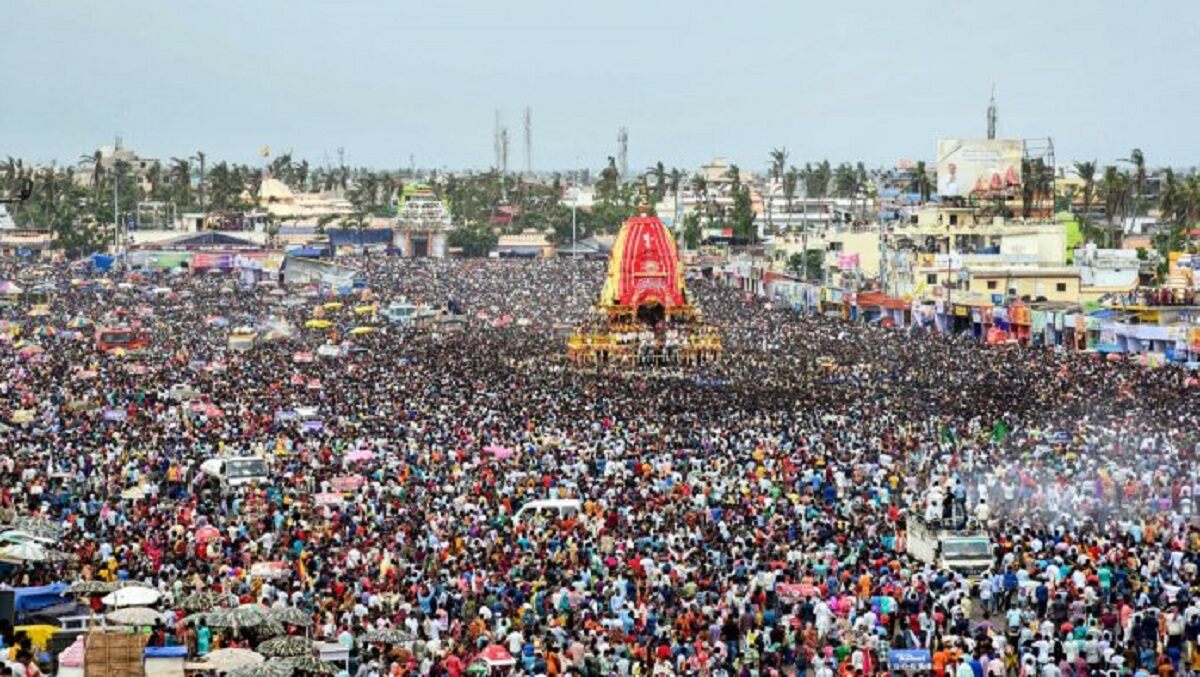 You can try to attend the Biraja Rath Yatra here, which is a nine-day festival. Goddess Biraja starts her journey on her chariot around the Mandira Bedha. The name of the chariot is Singhadhwaja since it has a lion on the flag. People from all across the state come and attend this festival to be a part of the celebration.
When: October
10. Dhenkanal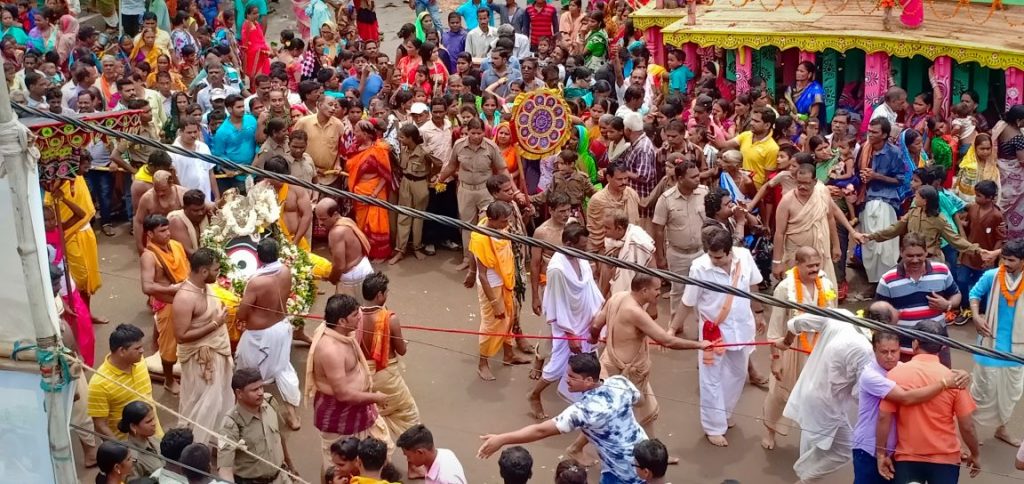 This is an 11-day long festival in which Goddess Gajalaxmi is worshipped for wealth and prosperity. You will find more than 50 pandals in the town and almost every corner of Dhenkanal gets illuminated with lights.
When: October
Visiting these places and sharing the festive mood here is a great boost to one's mind and spirit. These beautiful cities in Odisha immersed in the celebrations are a sight to behold and will leave you with any beautiful lasting memories. If you wish to drive to these places with ease and style, you have the great option of going for Revv car rental services. You get to choose your favorite ride from the amazing fleet of Revv cars and can rent them on an hourly, daily, weekly or monthly basis customizing your period. The Revv App and website can help you browse and book your favorite car for rent in a friendly and easy way.