Best Road Trips to The Culturally Diverse and Religiously Rich Uttar Pradesh!
Uttar Pradesh is an intriguing blend of culture and is a true amalgamation of the principle 'unity in diversity' – a land where the true spirit of India is celebrated. It's a fabulous location consisting of some very important historical monuments. Even the religious destinations here are worth talking about. And if you are in search of spiritual salvation, then this State is the one place that you should head for. Significantly known as the birthplace of Lord Ram, Uttar Pradesh has lots of religiously important places under its wings. The famous mythologies of the land come to life here, and each place is related to an event from the ancient times. So, when you travel across this region, you are actually travelling across time and reliving the historical and religious events of the country. 
Almost every alley and valley of Uttar Pradesh speaks of religion and mythology. And all of it is tucked amidst beautiful backdrops. So, no matter if you are looking to explore the religious richness of India or you truly are a deep believer of religion, Uttar Pradesh and the pilgrimage sites located here await you with open arms.
Important things to keep in mind when visiting Uttar Pradesh!
Best time to visit Uttar Pradesh

—The State of Uttar Pradesh bears a very heated summer. So, the best time to

visit

the

pilgrimage

centres

in Uttar Pradesh

is mostly during the winter months. You'll love the pleasant nip in the air and your journey would be unhindered.

Other activities to do in Uttar Pradesh —

Apart from visiting the pilgrimage places here, there are lots of other

things to do in Uttar Pradesh.

The historical and cultural trip, adventure journey, and wildlife and bird-watching experiences are some of them (not to mention shopping and feasting extravaganza).
Take a spiritual dip in the culturally rich State – Uttar Pradesh!
You need not to turn into a saint or monk to attain complete salvation! Just a pilgrimage trip to the prominent locations help you ease out the worries of your life and make your soul pure. And Uttar Pradesh is one such location which is a melodramatic collaboration of devotionally important temples and historically prominent places. In short, a visit to Uttar Pradesh helps you explore the deep religious roots and experience a heady mix of the rich history and culture of the country.
9 Pilgrimage sites in
Uttar Pradesh by road
1. Allahabad
Your road trips to Pilgrimage sites in Uttar Pradesh couldn't complete without visiting Allahabad. You would have heard about the famous Kumbh Mela. This is the location where a very important fair of Hinduism is hosted. Each year you will see lakhs of devotees travelling towards this location to attend this fair and take a dip into the holy rivers – Ganga, Yamuna and Saraswati. It's only after this dip that (they believe) you can be assured that your sins are washed away thoroughly. And you'll be astonished to know that this Mela doesn't only attract the Hindus and Indians towards it, but even the Foreigners attend this dutifully.
2. Varanasi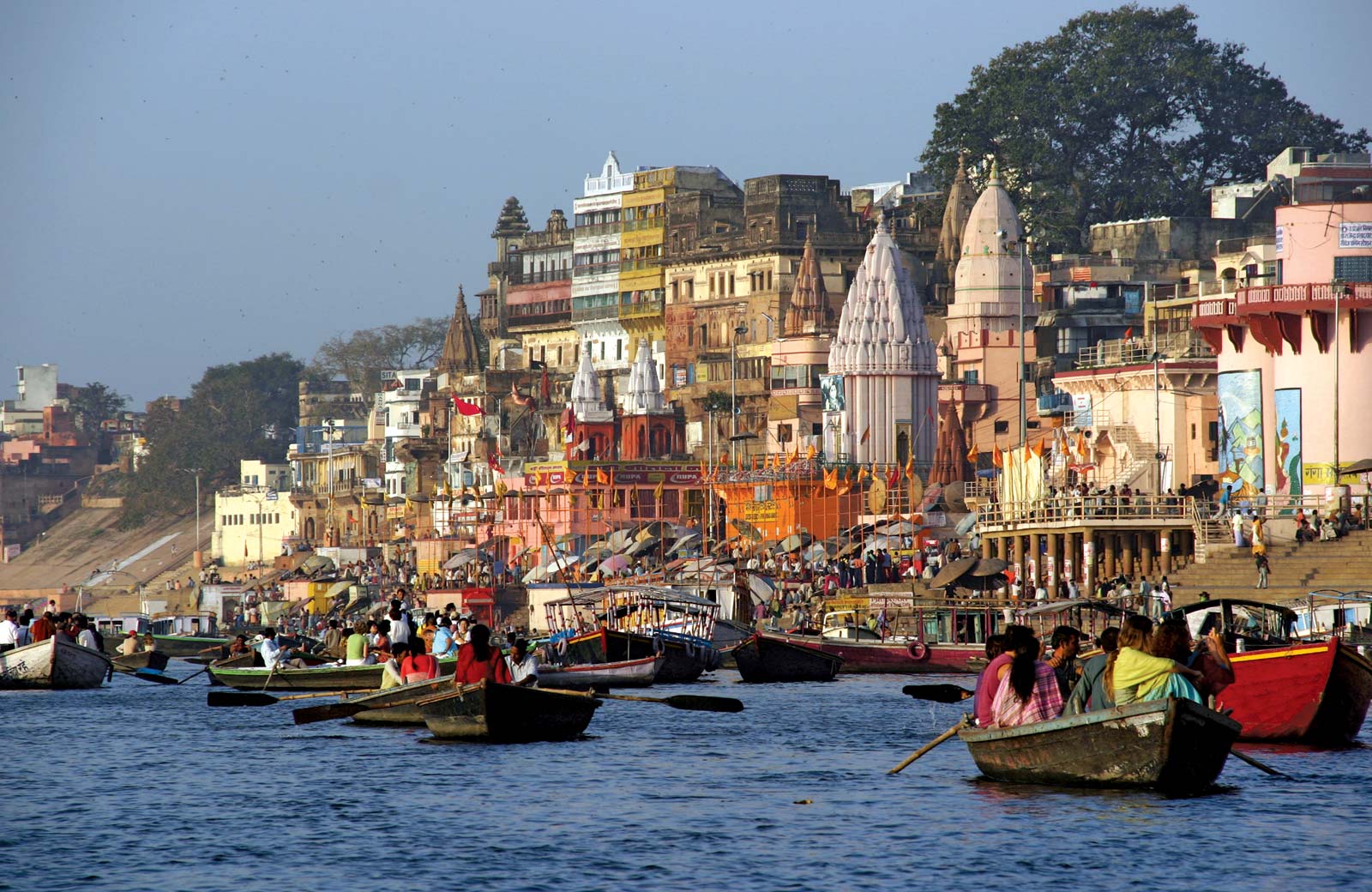 One of the oldest cities of India, Varanasi is amongst the most famous tourist attractions in Uttar Pradesh. Some of them call it extremely divine and some call it a soul stirring place to visit. You will be showered with blessings and feel spiritually stirred when you visit Varanasi on a pilgrimage trip. Apart from visiting the Ganga River, you should also check the Kashi Vishwanath Temple which has one of the 12thJyotirlingas of the Hindus, Durga Temple, which holds a special place in Hinduism, and Kashi Chaura that is one of the oldest Forts here. 
3. Vrindavan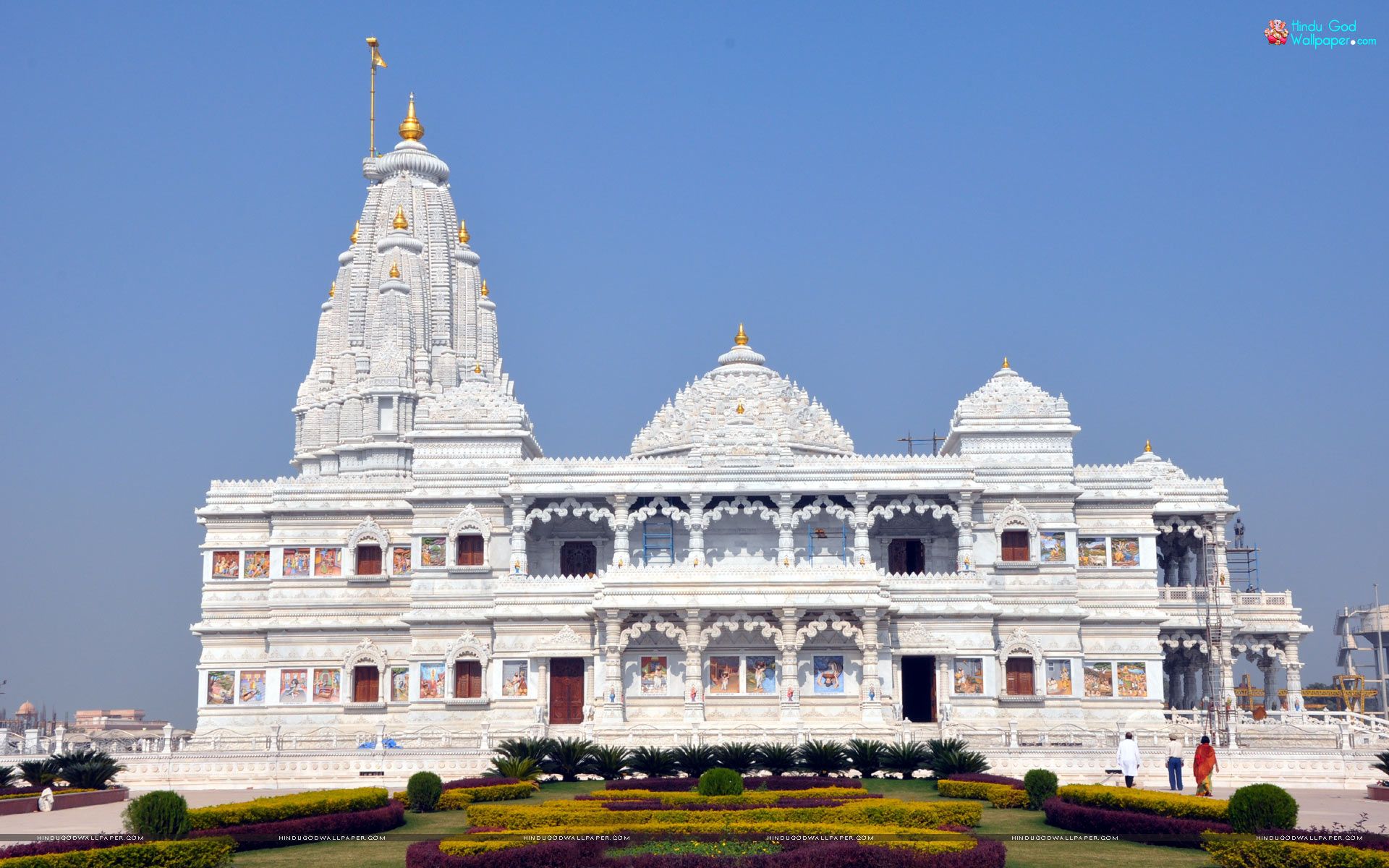 Practically, it's one of the most fascinating pilgrimage sites in Uttar Pradesh. You'll see almost half a dozen names attributed to this place because of its extreme importance in the realm of religion. It's specially loved by all because Lord Krishna is believed to have spent his early childhood years in this town. When here, don't forget to visit the Banke Bihari Mandir which sees lakhs of devotees here almost every month, Prem Mandir which is totally elegant, and Radha Raman Mandir which can be dated back to the 14th century. 
4. Ayodhya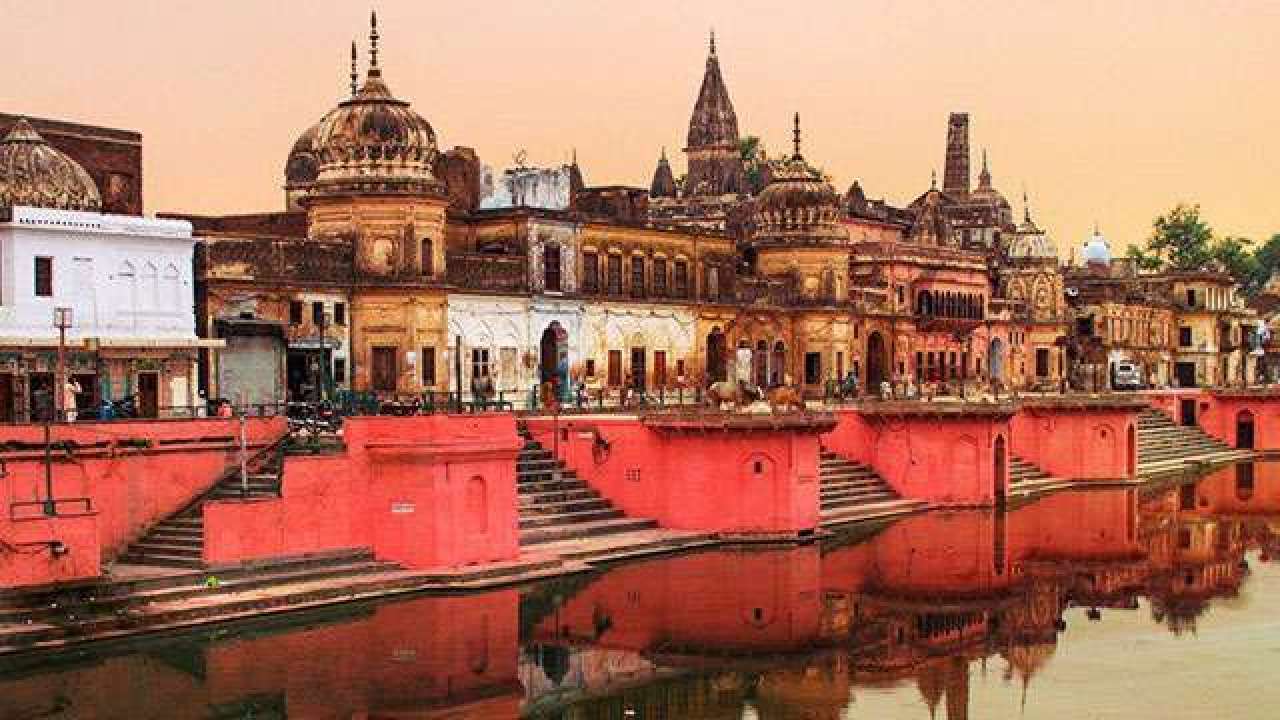 You obviously can't miss the city from where it all started! Ayodhya, an important Pilgrimage centre in Uttar Pradesh, is believed to be the birthplace of Lord Rama. It's the place where the epic tale of Ramayana started. You'll be enchanted to see the huge gatherings at the ghats of the Sarayu River. And the temples here are totally out of the world because of their exclusive architectural excellence. The ancient citadel of Ramkot is a major attraction of Uttar Pradesh. Apart from these, do check the Hanuman Garhi, the most visited temple in Uttar Pradesh, the Sarayu, which is a prominent river here, and the famous Rishabhadeo Jain Temple. 
5. Sardhana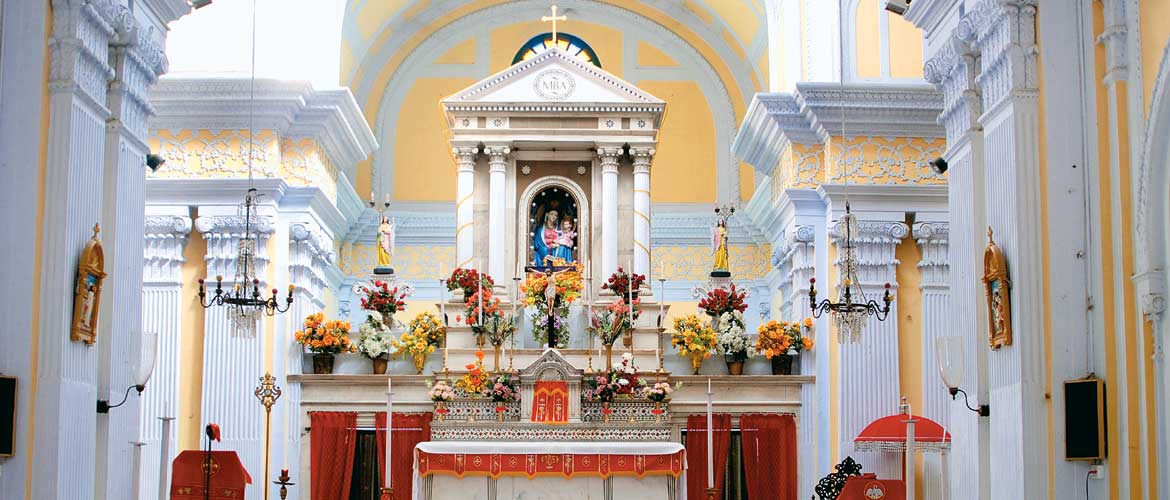 It's one of the most famous and fascinating pilgrimage sites in Uttar Pradesh for Christians. You'll find the Basilica of Sardhana the only Church here which is a truly exclusive example of extraordinary architecture. It's a mini version of the St. Peter's Basilica in Rome but still an astounding one, nevertheless. Visit here to be mesmerised with the calm ambience of the town and the grand elegance of this Church.
6. Sarnath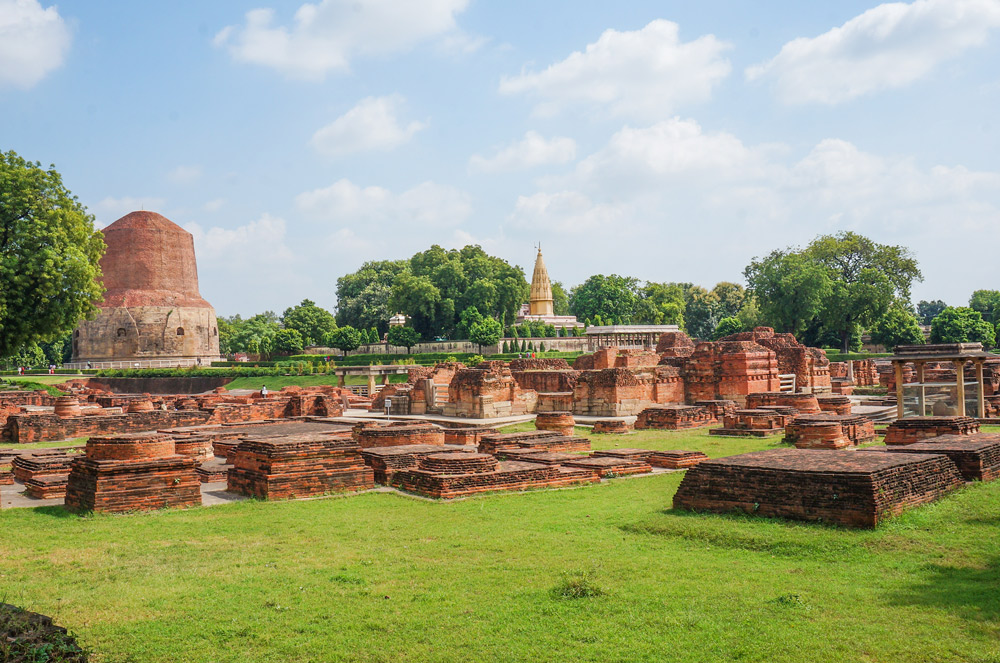 Sarnath is one of the essential spiritual places in Uttar Pradesh for Buddhists and Jains alike. This place, where it is believed that Gautama Buddha first preached his sermons, is one of the four holiest places a devout Buddhist must visit. Here Buddha shared the four grave teachings that form the base of Buddhist principles. It is also from this place that the concept of Buddhist Sanghas (or the community of monks) originated. Just around Sarnath is this beautiful place named Singhpur where the Eleventh Tirthankara (Teacher) of the Jains, Shreyansanath, was born — there is a temple to commemorate him, and it attracts visitors from all over the world. Apart from any religious significance the natural beauty of this place where the rivers Ganga and Varuna come together and the greenery of the deer park are good enough reasons for you to take the drive.
7. Chitrakoot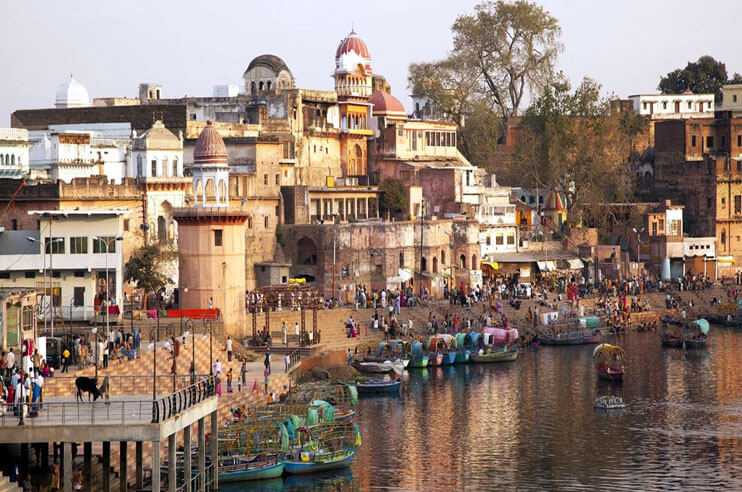 Being one of the significant religious places in Uttar Pradesh, Chitrakoot is shared by both Madhya Pradesh and Uttar Pradesh. You'll hear the stories of Lord Rama spending his life's 11 years here and that is why there are some important pilgrimages sites here as well. The River Mandakini, Gupt Godavari, Bharat Koop, and Kamadagiri Hills are the 'must visit' sites while you are here.
8. Agra – Fatehpur Sikri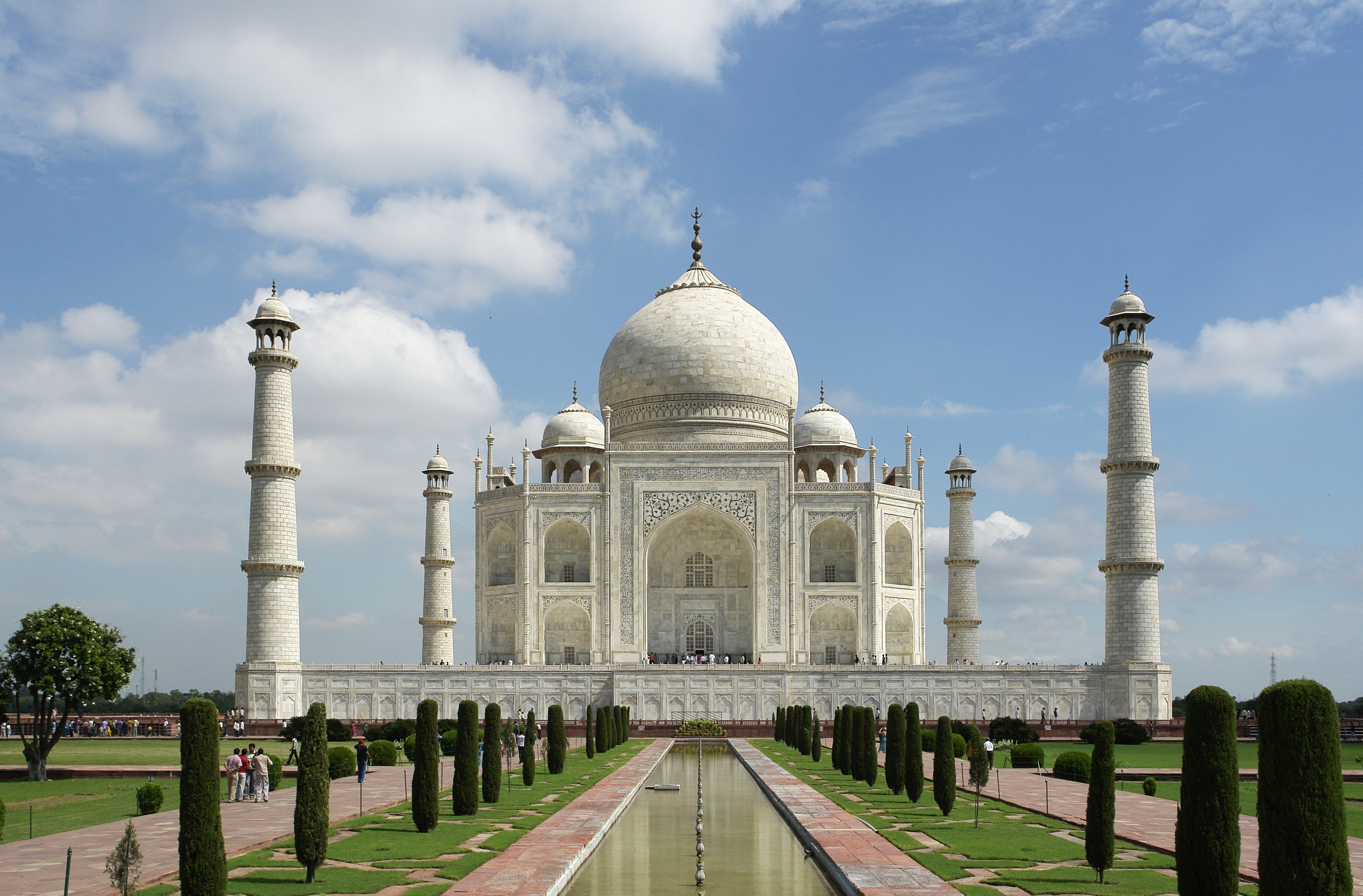 We all know Agra being the location of the Taj Mahal which is one of the seven wonders of the world. But this town holds extreme importance as a pilgrimage centre because of Fatehpur Sikri — a very crucial shrine of Sufi Saint Salim Chishti who died here. You'll see people heading for Pilgrimage on auspicious occasions to Uttar Pradesh to this shrine. And when you are here, do taste the famous Agre ka Petha – a famous sweet to tantalise your tastebuds.
9. Lucknow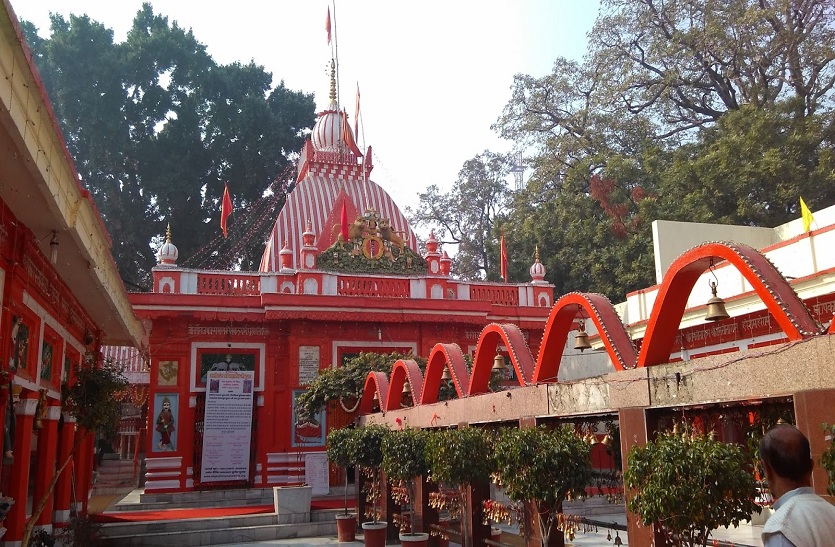 Lucknow, the capital of Uttar Pradesh, is a centre of prominent mosques and old temples in Uttar Pradesh. That is why you'll find an equal rush of Hindu and Muslim pilgrims visiting this location. Some of the famous places to visit here are Ramkrishna Math Temple, Hanuman Temple, Chandrika Devi's Temple, and Deva sharif. 
After reading all these, no matter to which religion you belong, you'll definitely be tempted to take a tour of this State immediately. Obviously, when the offerings are so great, the temptation to visit them all is overwhelming as well. Well, so far so good! But before you head there, do check the availability of car rentals in Uttar Pradesh for Revv to experience a seamless and hassle-free journey.