Road Trips to The World Heritage Sites in Maharashtra
Maharashtra, the state with the highest rate of development and progress, and considered to be the financial capital of India has been attracting millions of people – both immigrants and tourists — because of various exclusive factors. Be it the Bollywood limelight or the high end jobs, Maharashtra has got the charm to entice everyone towards it. But for travel lovers like you, it has the most outstanding factor — the UNESCO heritage sites in Maharashtra. These are a proud gift from history to the State that is enough to leave any traveller awestruck and excited when they are visiting here. So, if you are ready to take a road trip towards Maharashtra to view these world heritage sites, be assured that you are going to have a once in a lifetime experience.
Quick tips to remember:
Best time to visit Maharashtra — The best time to visit Maharashtra can be throughout the year, but October to March is recommended (If you want to avoid the mess during the monsoons)
Number of world heritage sites in Maharashtra— 4
Other prominent places to visit when taking a road trip to Maharashtra
Gateway Of India – Mumbai,
Aga Khan Palace – Pune,
Jaigad Fort- Ratnagiri,
Raigad Fort — Raigad,
Daulatanad Fort —Aurangabad
Bibi Ka Makbara – Aurangabad.
Best Heritage Sites to Visit in Maharashtra
You are now going to explore some of the best heritage sites in Maharashtra. If you love to take a dip in these culturally rich structures in the state, you just need to hire a car rental and set off for your journey to discover these world-recognised heritage sites in Maharashtra.
1. Ajanta Caves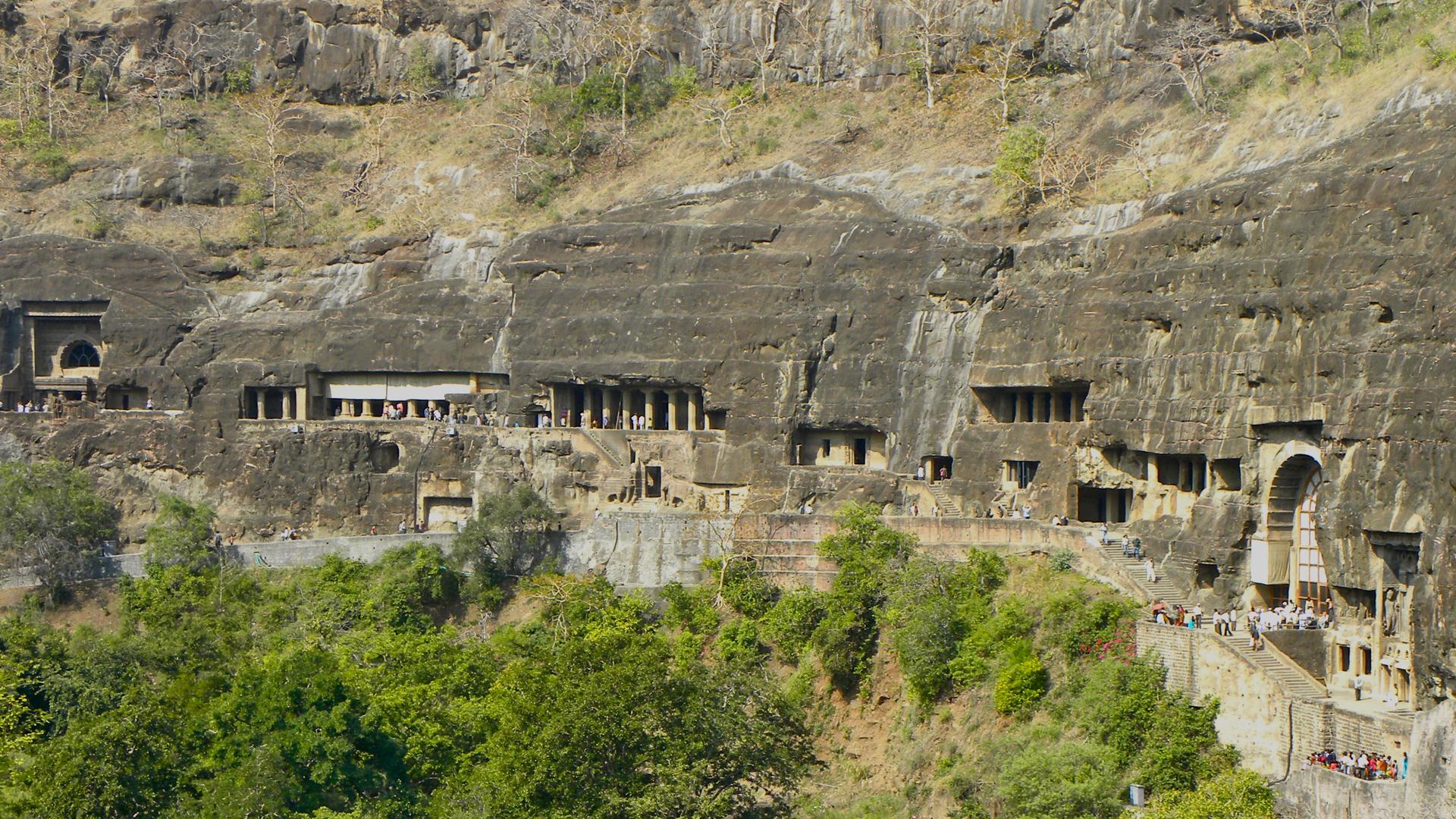 One of the oldest registered UNESCO heritage sites in Maharashtra, Ajanta caves are believed to have seen the light of the day from the 2nd century, these caves are a living proof of exceptional art, and host some of the finest examples of Indian artistry. You should take a tour of these caves that display proudly some beautiful examples of Buddhist paintings and sculptures. They have around 34 rock cut masterpieces which were exquisitely carved by talented craftsmen and are truly out of the world.
Important Tips:
Time to visit the Ajanta Caves — 9 am to 5 pm (except Monday)
Entry fee — Indian citizens and citizens of SAARC countries are charged 30 INR to enter, while international tourists are charged -500 INR to enter the caves (excluding children)
Best route — Take a car rental from Aurangabad (that's the nearest city to the caves) as it's only 101.4 km away from the city — that will make you reach there in around 2 hours.
2. Ellora Caves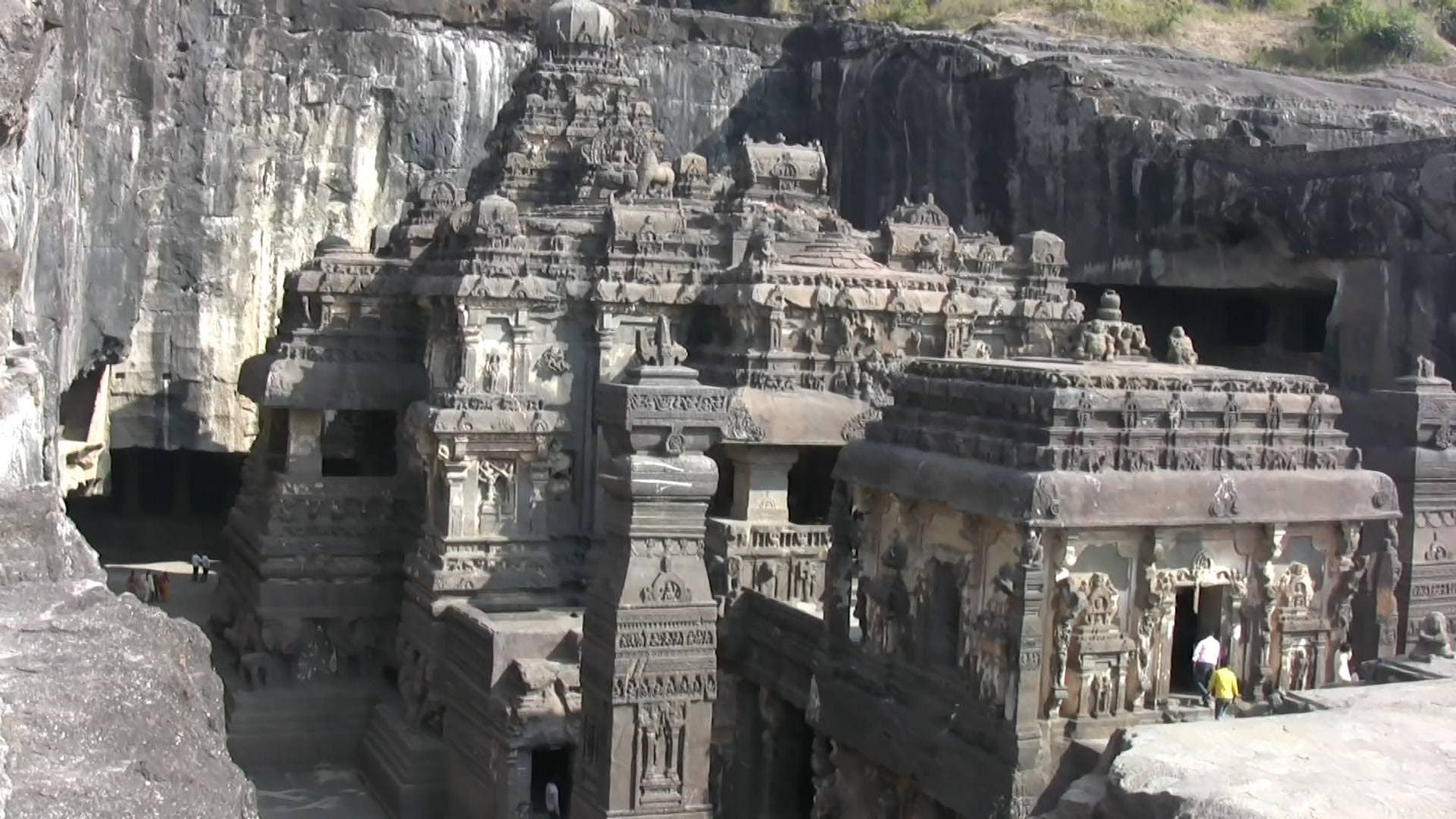 Somewhat similar to the Ajanta Caves, even the Ellora Caves can boast of being one of the best historical places to visit in Maharashtra. These caves were built back in the ancient times of about 600 to 1000 AD, but they never lost their importance and charm, and were constantly visited and discovered by many locals, historians and religious experts too. You will get to view some stunning works of the ancient artists displaying sculptures dedicated to the Buddhist faith, while some clearly depicted the Jain and Hindu beliefs too. Apart from the unique artwork on the walls of the caves, even its deep structure and vast area dedicated to the sculptures is what makes the caves really attractive.
Important Tips:
Time to visit the Ellora Caves — From sunrise till sunset. But try to reach early to avoid the crowd later.
Entry fees — 30 INR from Indian citizens (excluding children) and 500 INR from International visitors.
Best route — It's best to visit both Ajanta and Ellora caves on the same day as they are pretty much nearby each other. Also, if you are coming from Aurangabad, it's only 30.2 Km away and you can reach there in just around 30 minutes by car. And if you are coming from Pune, it's around 265.5 km, which takes you nearly 5 hours to reach the caves.
3. Elephanta caves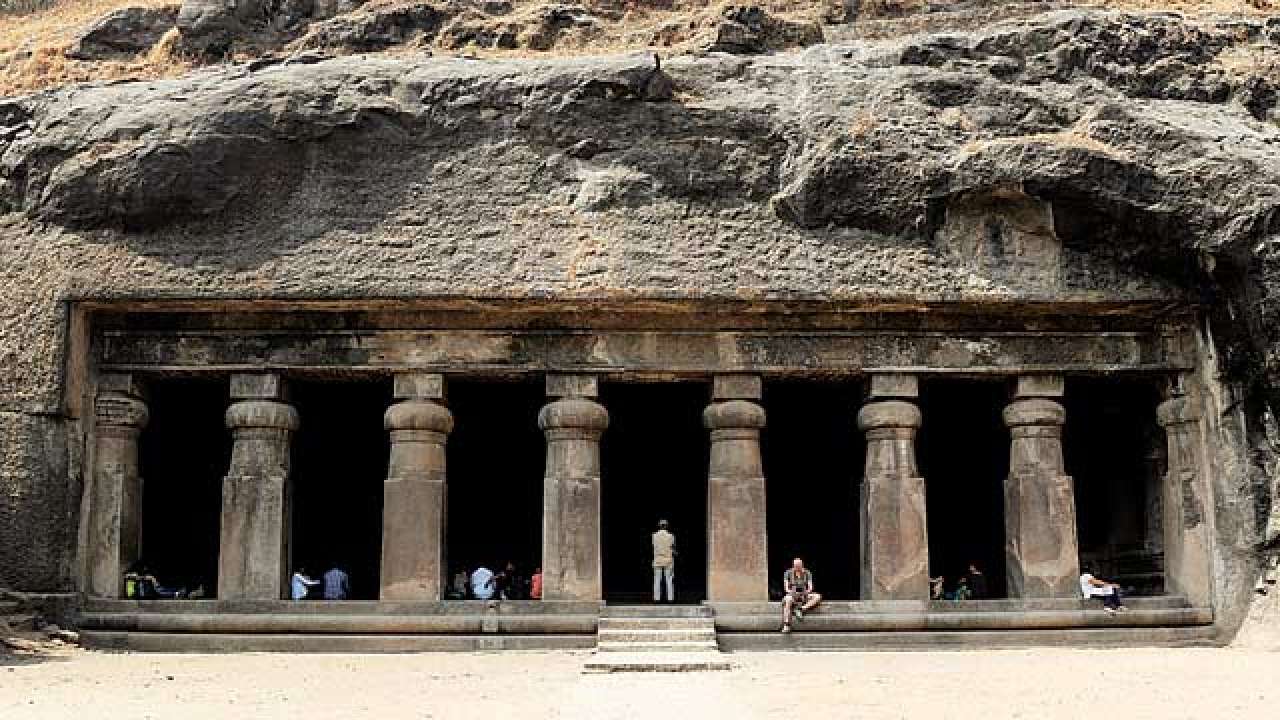 If you are visiting the exceptional Elephanta Caves, then you are really lucky to visit one of the most beautiful heritage sites to visit in Mumbai. It's located at the island on the Arabian Sea called Elephanta, and that's why they got their name from this island. So don't assume that they have any connections to elephants in their origin or evolution. These caves have been proudly standing on this land since the 5th century and some even connect it to the 2nd The carvings and sculptures in these caves are mostly of the Hindu Lord Shiva with some eye-catching figures of the Buddha. These caves are made of basalt rocks and can be seen divided further into multiple smaller caves.
Important Tips: 
Time to visit the Elephanta Caves — 9 am to 5 pm
Entry fees — 30 INR for Indians excluding children and 500 INR for international visitors. 
Best route — Take a car if you are coming from Mumbai, as it's just an hour away from the gateway of India. And if you are coming from Pune or other suburbs, a ferry would be the best to drop you off near the caves (Except during the monsoons when the caves are closed because they are in a very close proximity to the sea).
4. Chhattrapati Shivaji Terminus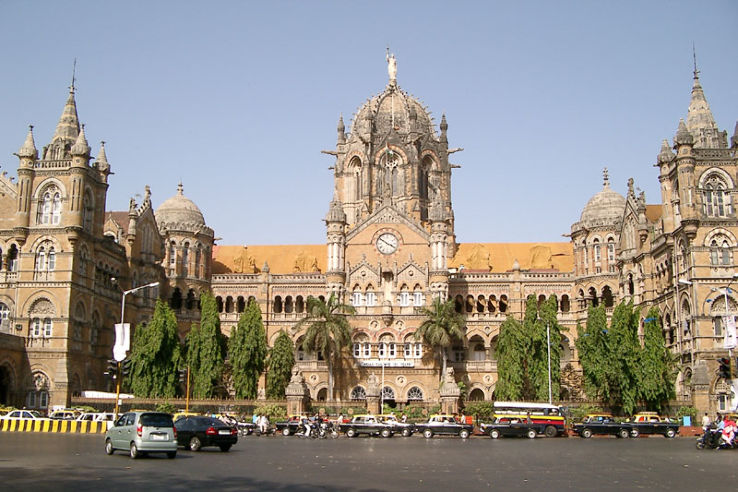 Previously known as the Victoria Terminus, it is a wonderful structure that was gifted by the British to the Indians. Built during 1878-1888, the structure not only is inspired by the Mughal style of architecture, but also represents true Italian and Victorian elements in its being. You wouldn't find such an extensive area dedicated to any other place or station in the state, and that's why this Terminus is special in many ways. The classy architectural carvings on the walls, the solid building style of the construction, and interiors representing an Indian palace, this world heritage site is truly a classical masterpiece and undoubtedly stunning.
Important Tips:
Time to visit — The interior structure is accessible only by strict permission, but exteriors can be viewed at any time of the day or night. 
Entry fee — Free 
Best route — Since it's an important railway station in the metropolitan city, Mumbai, you can drop in easily here from anywhere through the local trains. Also, you can hire a car to drop you off at the Terminus from any area in Mumbai. 
Maharashtra is indeed a dream location for travellers. With so many stars glittering on the tourism map, the one thing any traveller can be sure of here is that there can never be a paucity of places of interest!