10 Best Destinations to Visit During Winters Around Delhi by Road!
Delhi — the heart of India — is located in a prime spot of the country! And since it's in the close proximity of the Himalayas, the temperature can drop down drastically in this place during winters. But this doesn't mean that you have to stay indoors and get bored during the winter months. There are lots of options to explore around this metropolis if you opt for road trips from Delhi in winters to the nearby exotic locations.
Do you know what's the most exciting thing about trips from Delhi in winter? While Delhi bears a minor drop in temperature, the surrounding areas which are closer to the Himalayas get rich and frequent snowfall! So, got the hint? Now you can enjoy a fun and frantic winter in the snow-clad regions (how about celebrating a white Christmas?!). 
Top things to keep in mind when travelling from Delhi to the nearby areas during winters! 
Approximate temperature at the surrounding areas of Delhi — The tentative temperature of the areas around Delhi during winters falls down somewhere in between (-)2 degrees Celsius to 14 degrees Celsius. 
Types of visits you can expect at places around Delhi —The destinations around Delhi have lots in store for you — like — awesome skiing experience, devotional trips, adventures, and historical monuments.
Make your winters memorable by travelling around Delhi!
Before you step out of the boundaries of the capital to explore the surrounding areas, do check the places to visit in Delhi in winters. There is Chanakyapuri, Sonipat, India Gate, Humayun's Tomb, Hauz Khas, Qutub Minar, Red Fort, Lotus Temple and Jantar Mantar. And after exploring all these fascinating places, you can check the destinations to visit during winters around Delhi. 
1. Shimla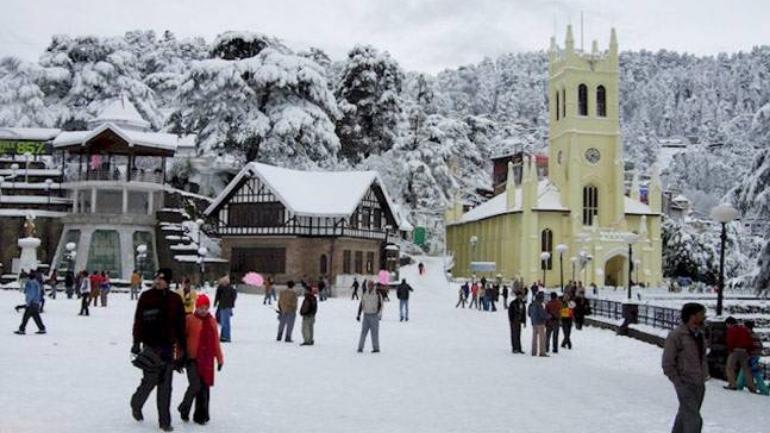 Shimla is a totally outstanding location of India that blossoms better during the winters. The cold air, the foggy aura, and the heavenly atmosphere is sure to cheer your chilled winter days and adorn your cold nights. Explore the beauty of this place during your tour to Shimla and enjoy the grilled lambs for dinner (that are a speciality of this city).
2. Manali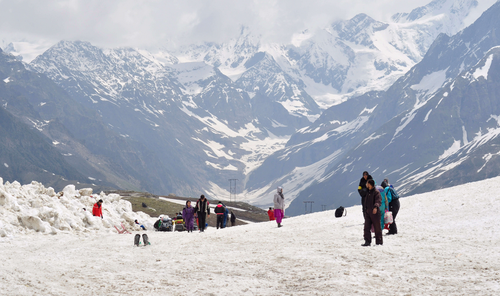 Winter is naturally a romantic season and you couldn't help feeling happy during this time. So, when romance is in the air, why not travel to Manali to enjoy the season at its best? The iconic places, the light, and refreshing snowfall and the cheerful natural beauty – everything is going to turn your winters fabulous. And guess what? You can even indulge in a fantastic skiing experience when you are having a great time with your partner in Manali.
3. Rishikesh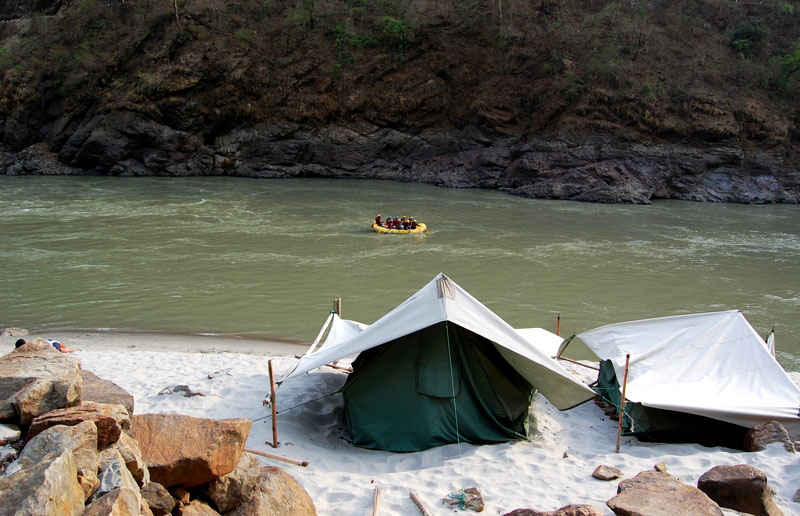 Uttarakhand is one of the best hill stations to visit in January near Delhi. When you travel here you will love gazing at the beautiful natural sceneries and enjoy the calm time in the serene lakes. But yes, there's more, you can visit the Triveni Ghat, Bharat Mandir, and Trayambakeshwar Temple which are significant places of interest. And if you love water sports and adventure, then kayaking, river rafting, and surfing are best enjoyed in Rishikesh.
4. Udaipur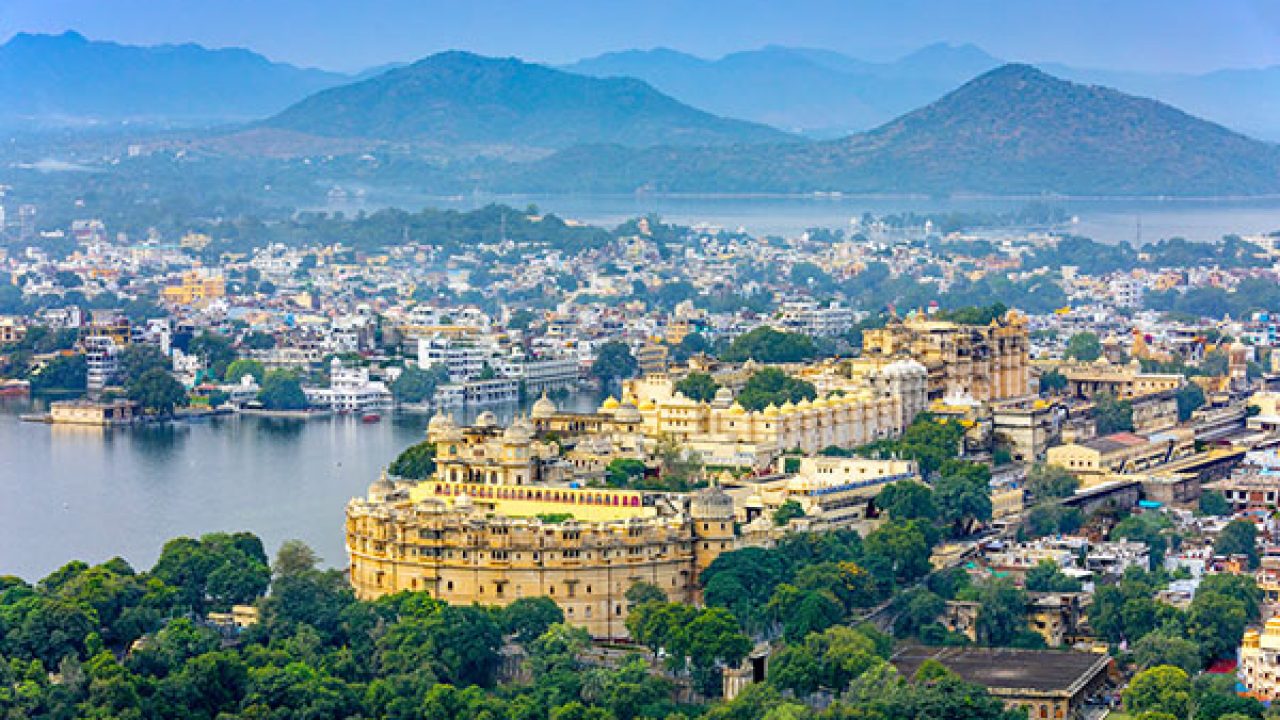 Are you searching for royal holiday places near Delhi in winters? Then why not consider Udaipur? The beautiful place that's full of forts and palaces has a royal touch to it that even you can experience on a first-hand basis. Yes, it's possible! Just schedule to stay in one of the palace turned hotels and get the best royal experience in the chilled winters. What's more, the meals and shopping are going to be exclusive and truly a rich experience. 
5. Alwar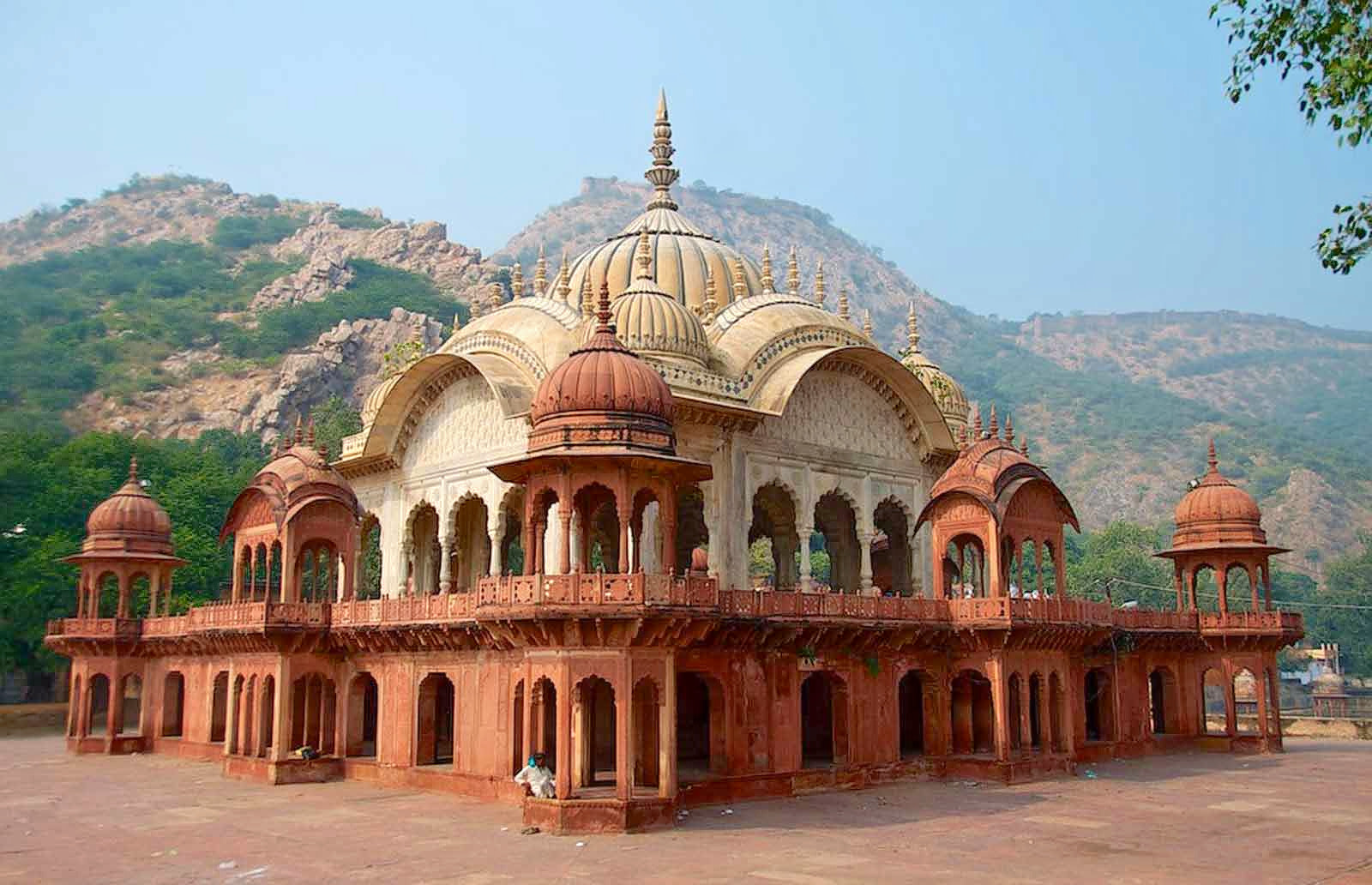 Alwar is a sweet little hidden gem of Rajasthan that is one of the rare but alluring places to check. We can call it one of the best tourist places near Delhi within 300 km in winters. From huge palaces to grand forts, captivating lakes and lush greenery, everything is beautiful when you are in Alwar. A trip here is sure to make your winters superb.
6. Agra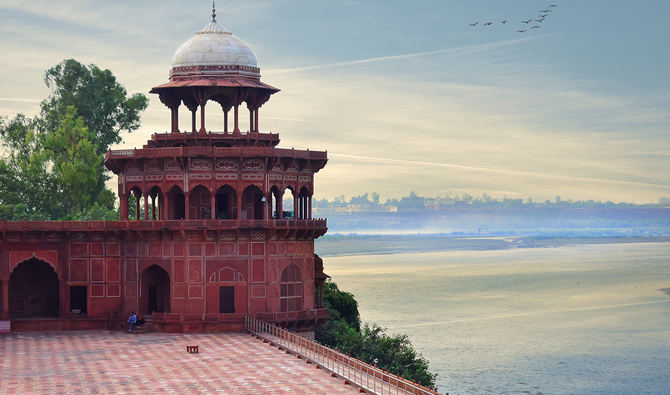 How can you forget the sign of eternal romance which is located at a close distance from Delhi? The Taj Mahal – one of the wonders of the world — is a true beauty in every sense and gives you a glimpse of the exceptional architecture reminiscent of the Mughal era. Apart from this, there are some more iconic monuments and places to check in this city. Don't forget to taste the famous sweet "petha" when you are here. 
7. Auli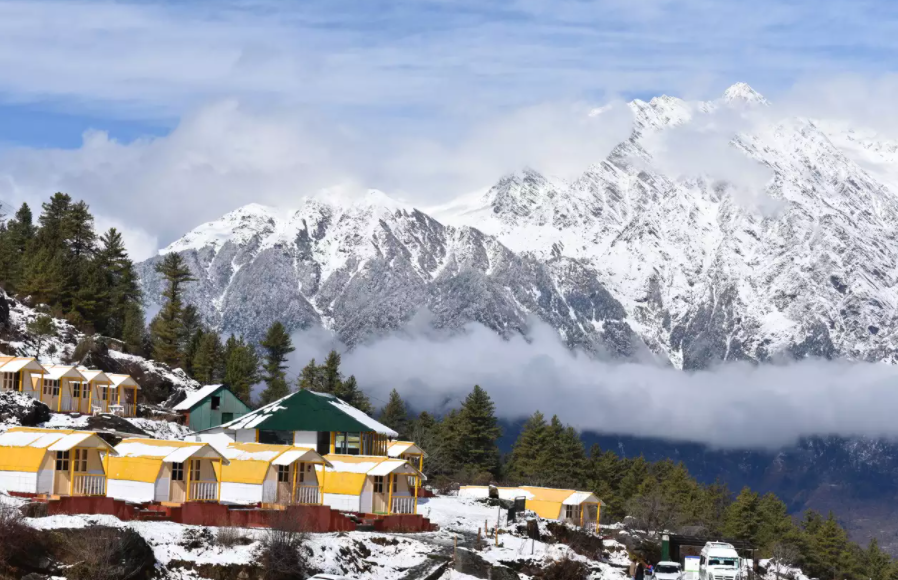 Auli is a magnificent hill station located near Delhi which reflects an amazing picture during the winters. The heavy snowfall and the fascinating mountains amidst the snow are going to make the trip here all the more exciting. All your wishes for adventurous activities are going to be well fulfilled when you visit Auli.
8. Mussoorie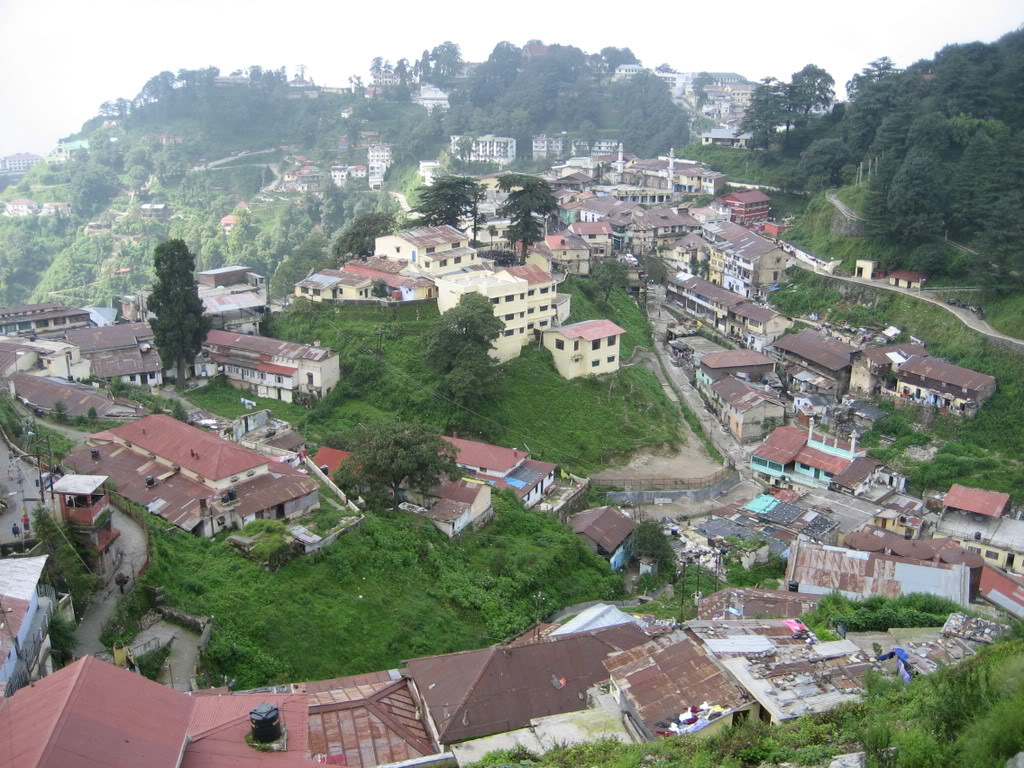 The magic isn't far from Delhi because Mussoorie can be reached by just travelling in a car rental in Delhi from Revv. The enchanting hill station is truly breathtakingly beautiful and the lush green boundaries around the serene lake and high mountains make a totally incredible backdrop. A trip here during winters means enjoying a refreshing ambience amidst a very pleasant climate.
9. Kashmir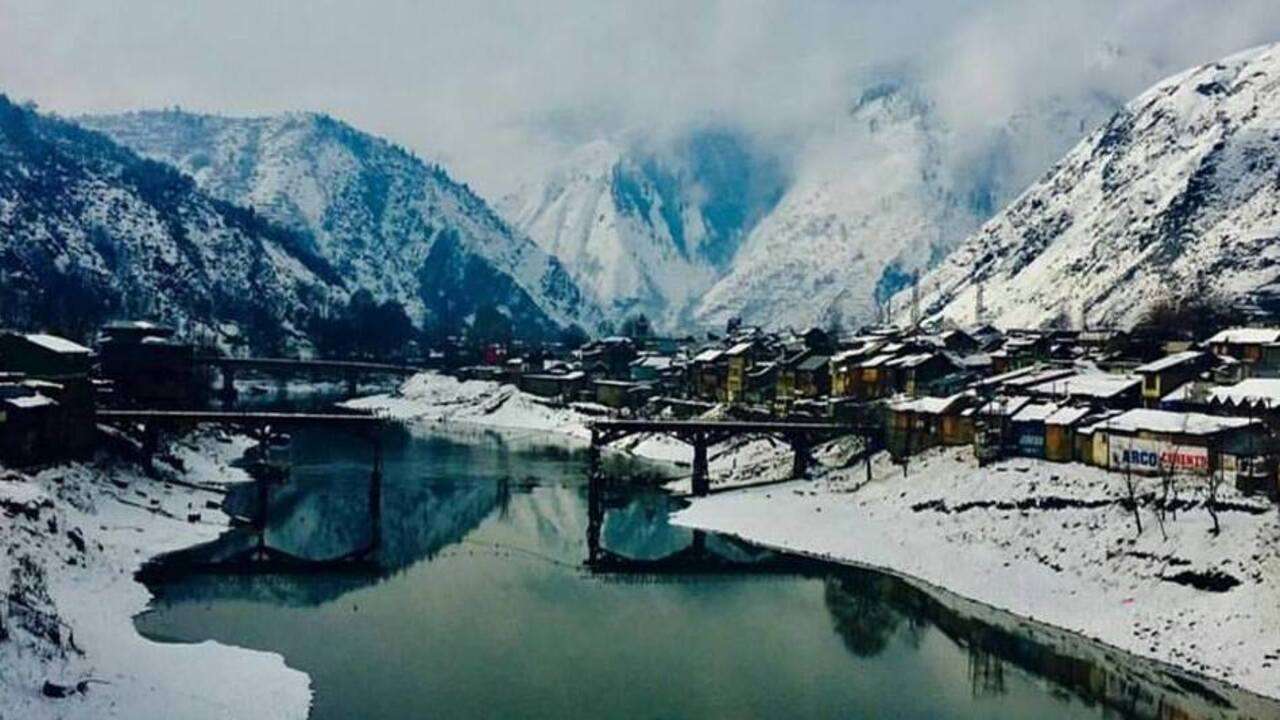 Kashmir is the best destination to check when travelling from Delhi to enjoy your winters in the best way. The paradise on Earth prides in having captivating locations like Sonmarg, Gulmarg, Leh, Ladakh, and more — which are going to make your holidays worthwhile. 
10. Spiti valley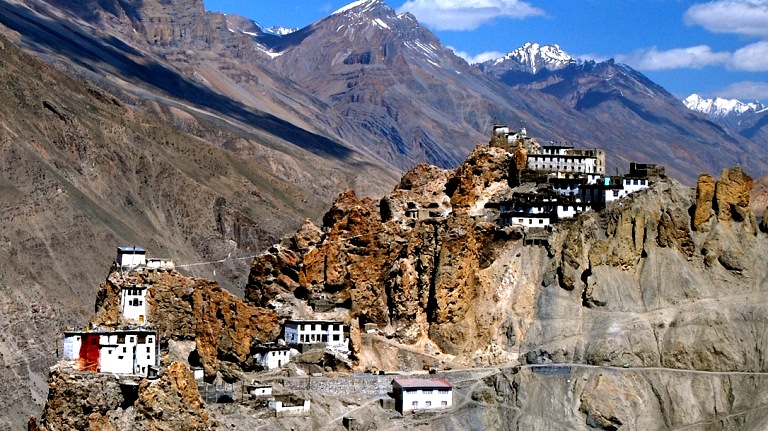 Spiti valley is another exciting and enticing place near Delhi that has the power to spruce up your winter holidays. The rough terrains and the super chilled weather in this location during the winter months are going to make your journey all the more adventurous and splendid. 
These destinations are truly spectacular all throughout the year. But the beauty of these destinations gets doubled when it's snowing and the sun isn't that harsh. So, are you going to stay satisfied with these places only, or are also considering visiting Shoja – the spectacular hill station near Delhi, Amritsar- known for its natural beauty and warm hospitality, and Mukteshwar – the offbeat hill station near the Capital? Just ensure to get a good and safe car on rent from Delhi so that your trip is awesome.