Experience Exquisiteness in a Road Trips from Chennai Towards Bangalore! 
Have you imagined what happens when you are traveling to a destination and your entire journey becomes a kaleidoscope of exotica? Well, this is exactly what you shall experience when you start a journey from Chennai and move towards the famous metropolis of the South, Bangalore. And if you read tourism journals, you shall know that more than half of the travellers undertaking this journey prefer to take the road route. Well, we thought it was because the roads here are super smooth, well-maintained, and absolutely preferable for a smooth drive. But no! This wasn't the sole reason behind the craze of a road journey from Chennai to Bangalore, there is actually more to it!
Chennai itself is a land steeped in classical heritage and laced with modern benefits, The place is well known for the heritage temples, exotic architectural delights, and even some luxurious beaches! And Bangalore is a city that embraces people from all across the country (and also the globe) and everyone feels a sense of belonging and proudly says Namma Bengaluru (Our Bangalore).j The magical garden city is home to some exclusive monuments, temples, scenic locations, and more. So, when both the cities are so extraordinary, imagine the experience of traversing between these two! How exclusive and fun filled would be your road trips from Chennai to Bangalore!
Important things to keep in mind when travelling from Chennai to Bangalore! 
Best time to travel from Chennai to Bangalore — A Chennai to Bangalore tour by car should be best taken during the winters and the monsoons when the weather and the scenarios are wonderful. Summer is pretty much warm in the area.  
Types of visits recommended— A journey from Chennai to Bangalore would be full of sightseeing experience, adventurous journey, sighting historical and religious temples in between, and even some beaches at some corners. 
Distance from Chennai to Bangalore — The distance between Chennai to Bangalore is approximately 346 kilometres — which means your travel time between Chennai to Bangalore would be around 6 hours if you aren't taking any halts in between the journey. 
Enjoy a meaningful journey starting from Chennai and leading to Bangalore!
While you are on this exciting journey, don't miss to visit some of the exquisite places to visit between Chennai to Bangalore. These are certainly worth a stopover and some of them can provide you breath-taking experience worth remembering the entire life.
1. Kailasanathar Temple in Kanchipuram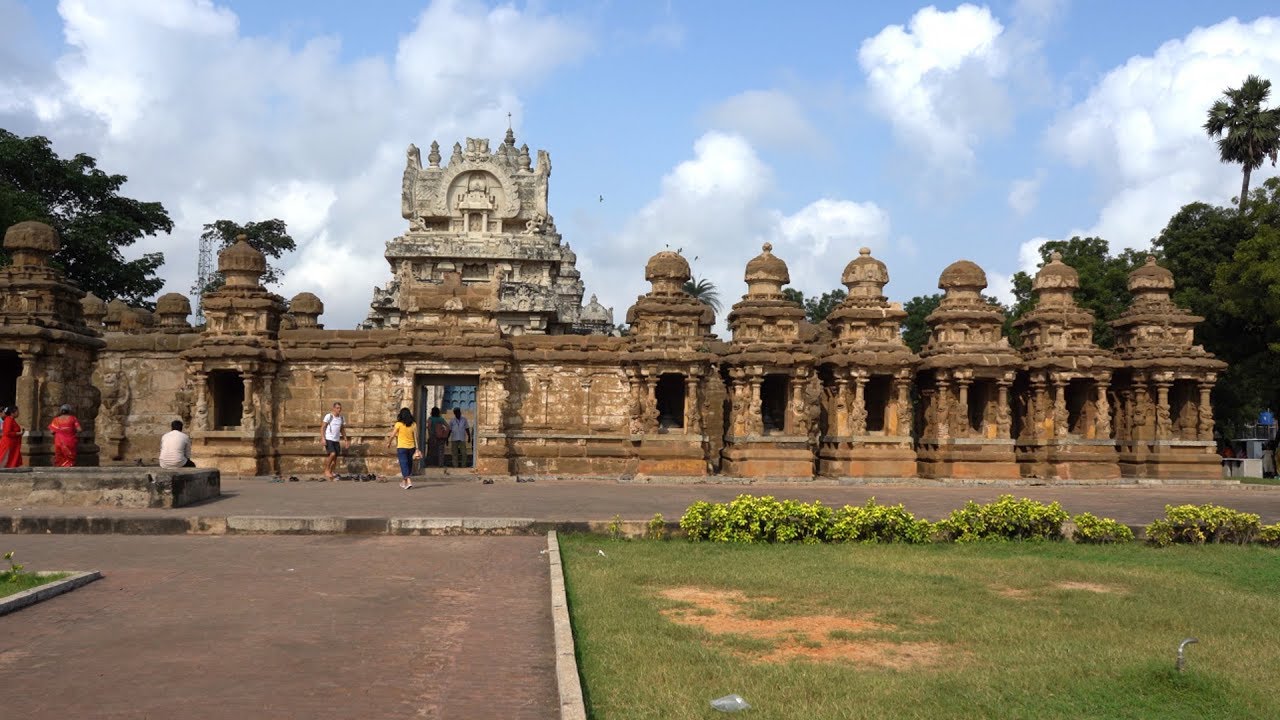 Just some kilometres away from Chennai, Kanchipuram is a famous place to check amidst your journey towards Bangalore. The greatest attraction of this place is the Kailasanathar Temple which is almost 1300 years old and has some ravishing architectural details and sculpting to be awed at! What's more, we recommend a quick meal over here — you would experience one of the best meals of your entire life. Oh, and while you are here you must visit the textile looms and mills (if you are a textile lover, the name Kanchipuram must have rung a bell, and you were probably wondering when we shall mention the famous textiles of the land!). 
2. Sriperumdur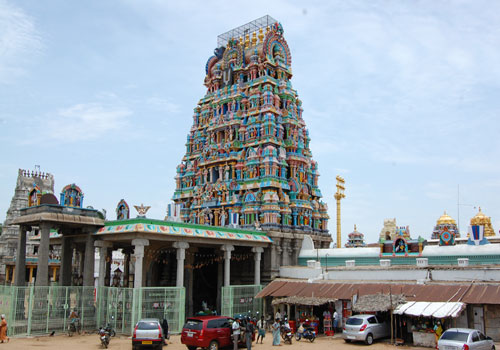 While you are driving further, you'll reach a small town, Sriperumdur, which is highly famous for its old temples and hospitality. Check the Vallakottai Murugan Temple here, the Rajiv Gandhi Memorial, and the calm Lakes adding a touch of serenity to this place.
3. Vellore Fort, Vellore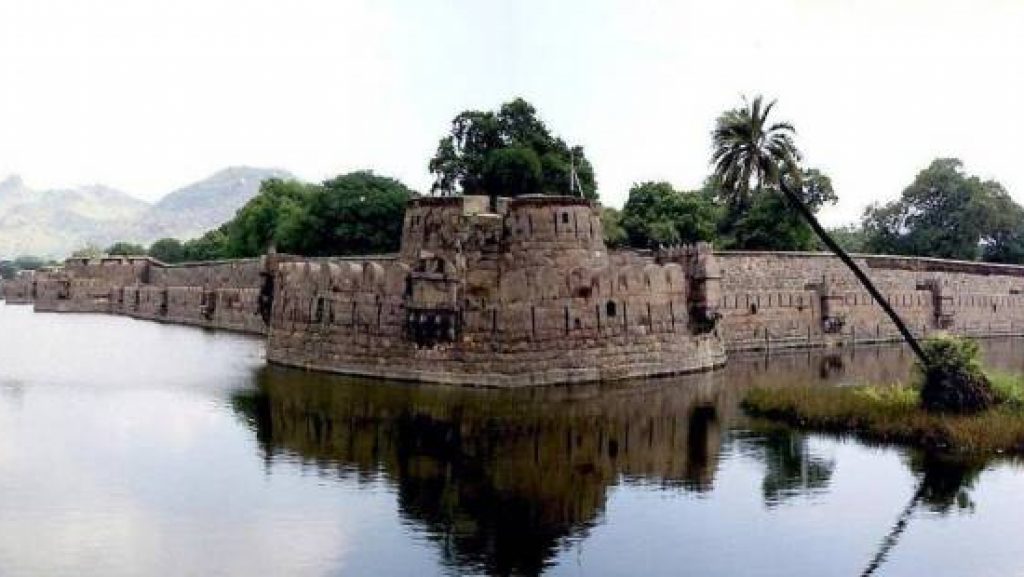 You aren't enjoying your journey to the fullest if you aren't stopping over at Vellore in the midway. This place has some glorious forts and temples which adorn its landscape beautifully . And this isn't all — the Vellore Fort here is a 400-years-old structure that speaks of excellence. You can actually spend an entire day exploring the forts and temples at Vellore and click some captivating pictures on your way.
4. Ambur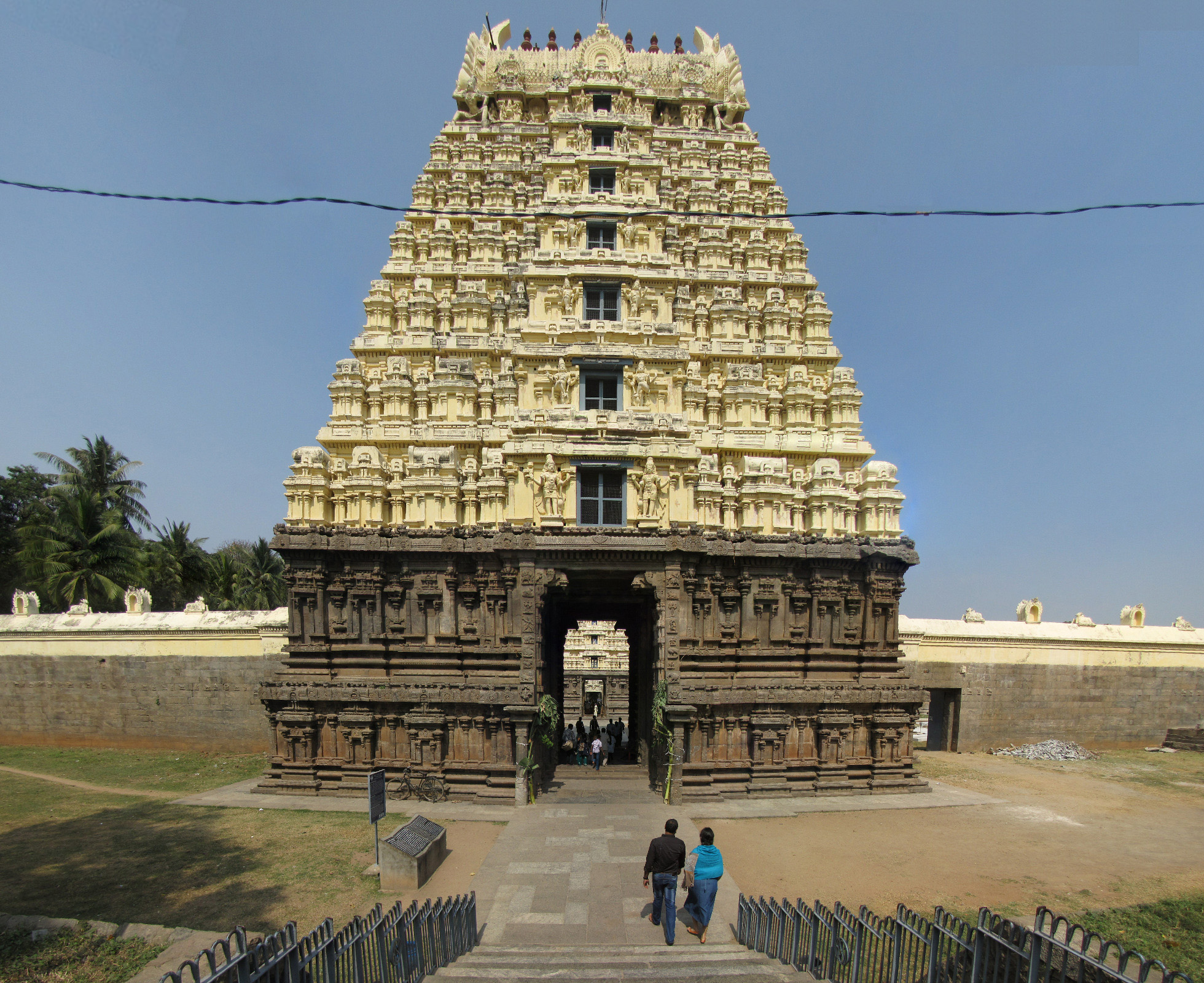 Ambur is an enticing location dotted with bewitching waterfalls, glorious temples, and some lush and rich parks. And when you are stopping here midway, don't miss to check the Jalagandeswarar Temple, Amirthi Zoological Park, Nilavoor Lake, Virupaksha Cave, and the Varatha Raja Perumal Temple. 
5. Krishnagiri Fort, Krishnagiri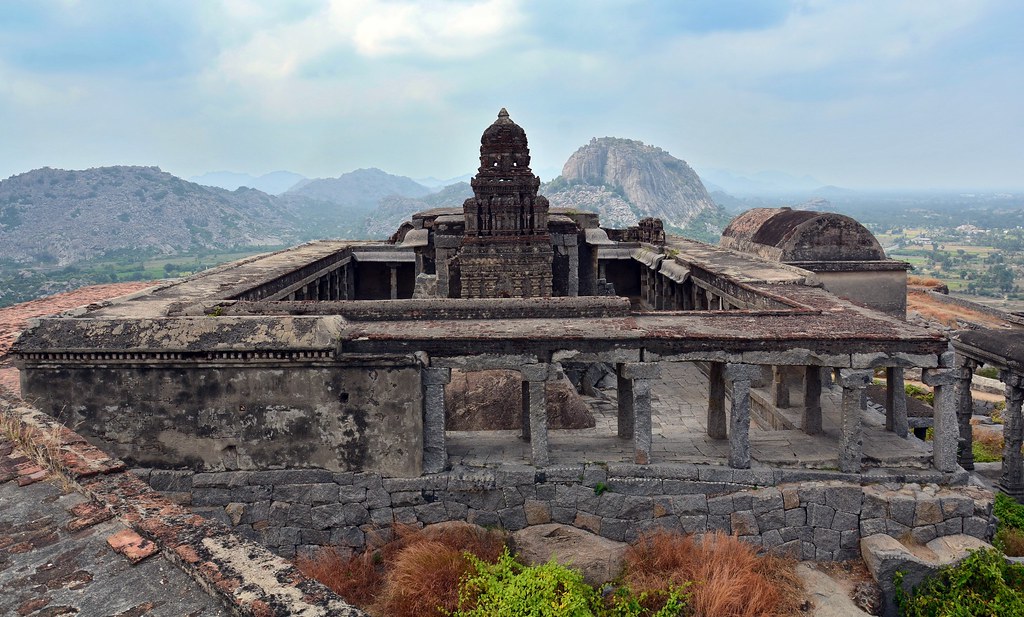 The district or small town famous in Tamil Nadu for its mangoes and granite industries also houses the famous Krishnagiri Fort which is a spectacular site for every visitor. Apart from this, you should also visit
the Krishnagiri Dam and the local Museum.
6. Hosur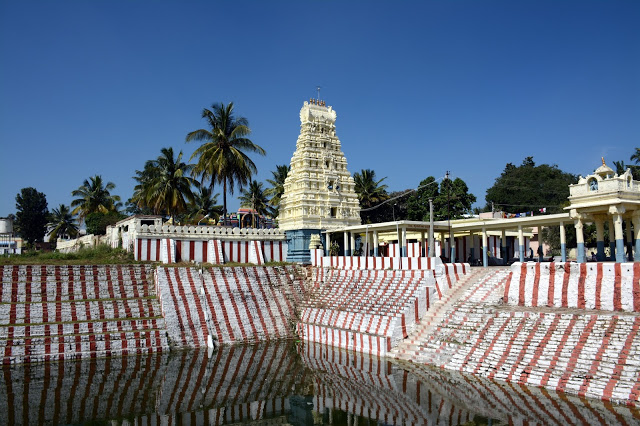 Hosur is one of the topmost touristy sites coming in your way from Chennai to Bangalore. Apart from the primitive ambience and the classical beauty the place exudes, you would be enchanted when you visit the famous Jain Temple here. Even the Sri Chandra Choodeshwara Temple is one of the most captivating and primitive temples and is deeply revered. And if you want to spend a calm time here, check the Muthanallur Lake located in Hosur. 
7. Chittoor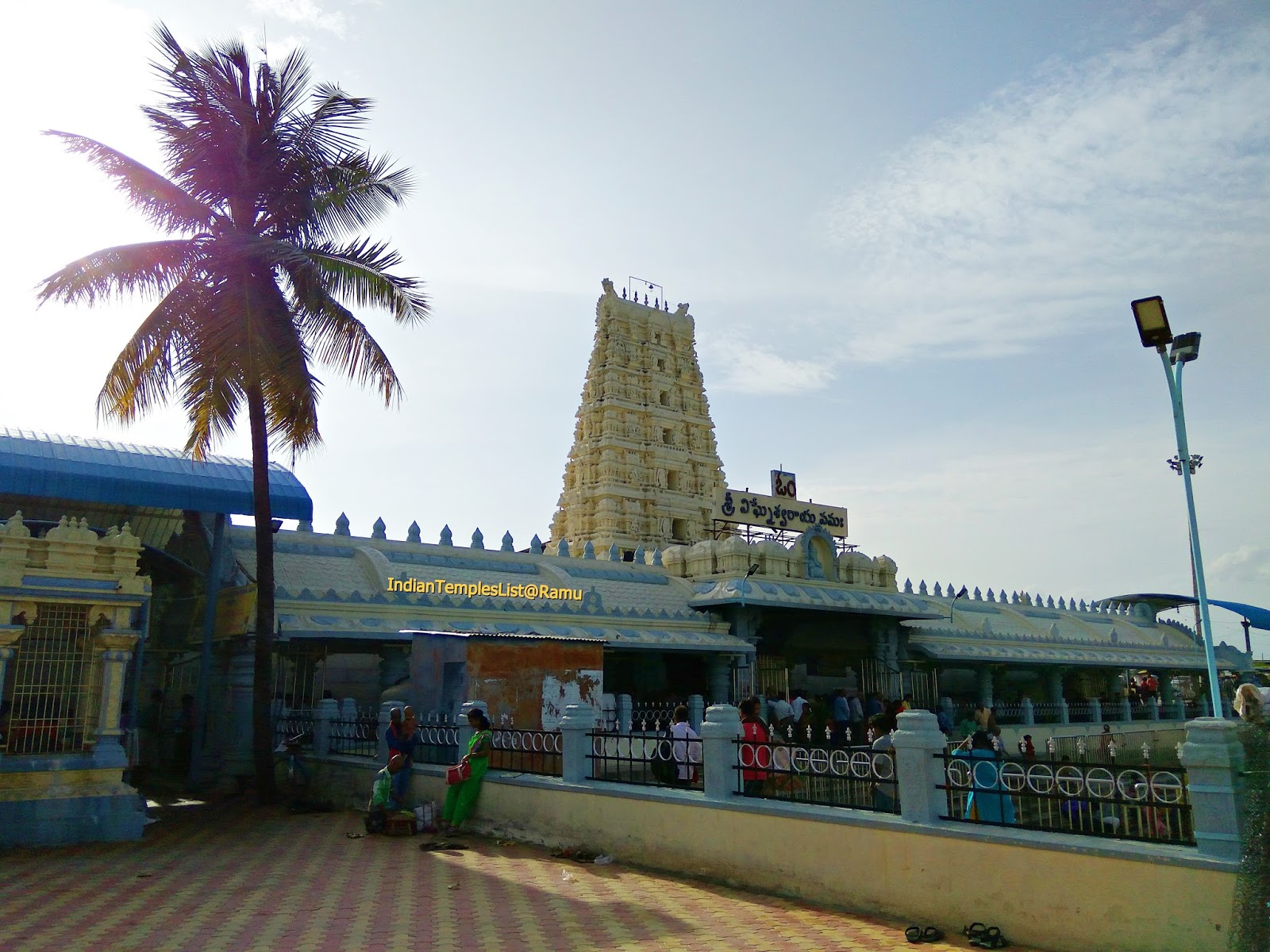 You will also come across a naturally blessed location on your way towards Bangalore. Chittoor is especially known for its mind-blowing Sri Venkateswara Swamy Vaari Temple, Ubbalamadagu Waterfalls, Kailasakona Waterfalls, and Srikalahasti Temple. 
8. Mulbagal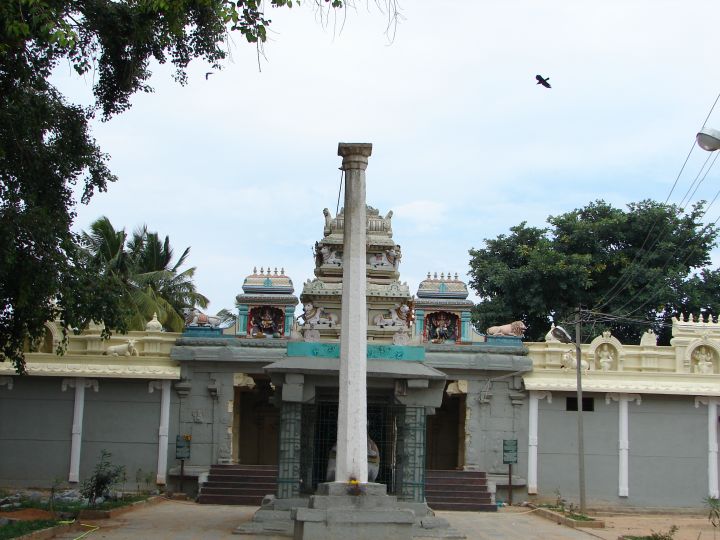 Another really capturing and holy location to stop while driving towards Bangalore is Mulbagal. It has some really exceptional temples under its wings like the Sri Anjaneya Swami Devasthana, Anjaneya Temple, and the Sri Ramalingeswara Temple. 
We are sure that your journey towards the Garden City of Bangalore would be full of excitement and enrichment as you visit these astounding locations en-route. While you are exploring each and every place mentioned above, don't forget to devour the local cuisine and the famous street food. And we are sure you won't even realize how time flew, and your destination would suddenly arrive within no time. But as you are taking the journey, remember that your rental car should be extremely comfortable and in good condition in Chennai. Because when so much is there to be explored, the vehicle shouldn't be anything less than perfect.