Visiting the Most Romantic Oasis for Lovebirds in Delhi
Delhi is a fantastic city for people who are in love. From cafes to monuments, from markets to parks, there are several romantic places in Delhi that you can visit during the weekend. In fact, these are some of the places in the city that love birds are often seen, especially during the winters. Well, do not worry about the summers; although the heat becomes hard to bear, couples can still find places where they can spend some memorable time with each other.
If you have been planning a romantic road trip in Delhi, here are some places to visit for couples that you can choose to explore. Let us take a look at them.
Romantic places and things to do for couples in Delhi 
Gardens and Monuments
1. Garden of Five Senses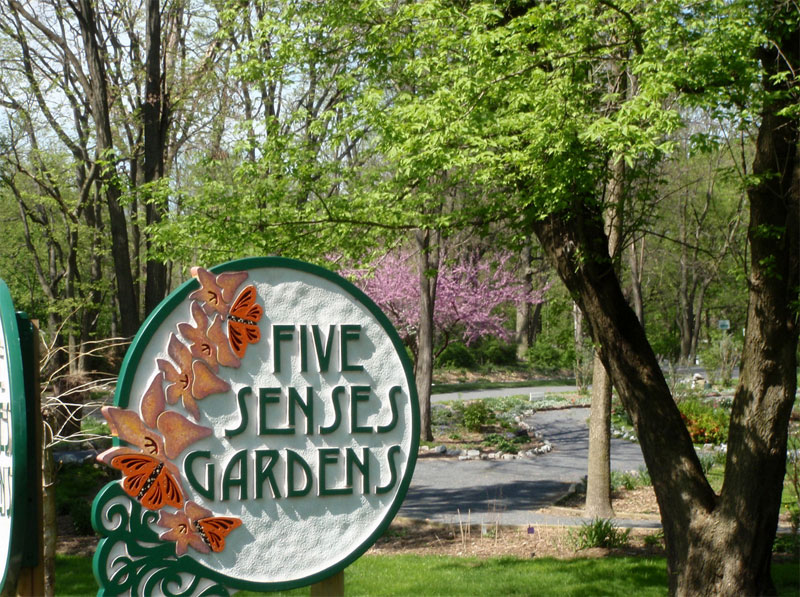 Garden of Five Senses is one of the top attractions for couples in Delhi. It is a park with many theme areas such as Mughal gardens, bamboo courts, herb gardens, pools with water lilies, and a solar energy park. You can also find some of the best restaurants in this garden where you can try some lip-smacking cuisines.
Timings: 9 am to 5.30 pm
2. Lodhi Garden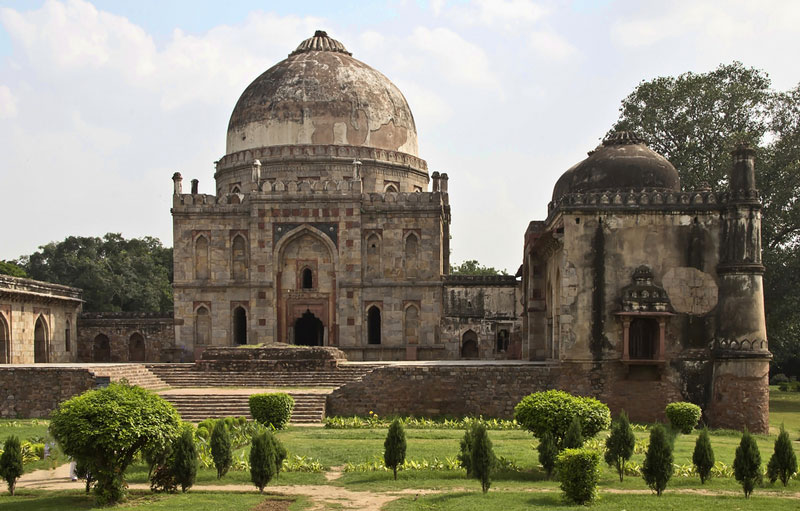 Lodhi Garden is one of the most beautiful gardens in the city of Delhi. You will often find many couples spending a lovely time together here sitting on the lush green grass. The colorful flower beds here are something to witness. There are some food joints near this garden where you can take your sweetheart to.
Timings: 5 am to 8 pm (April to September), and 6 am to 8 pm (October to March)
3. India Gate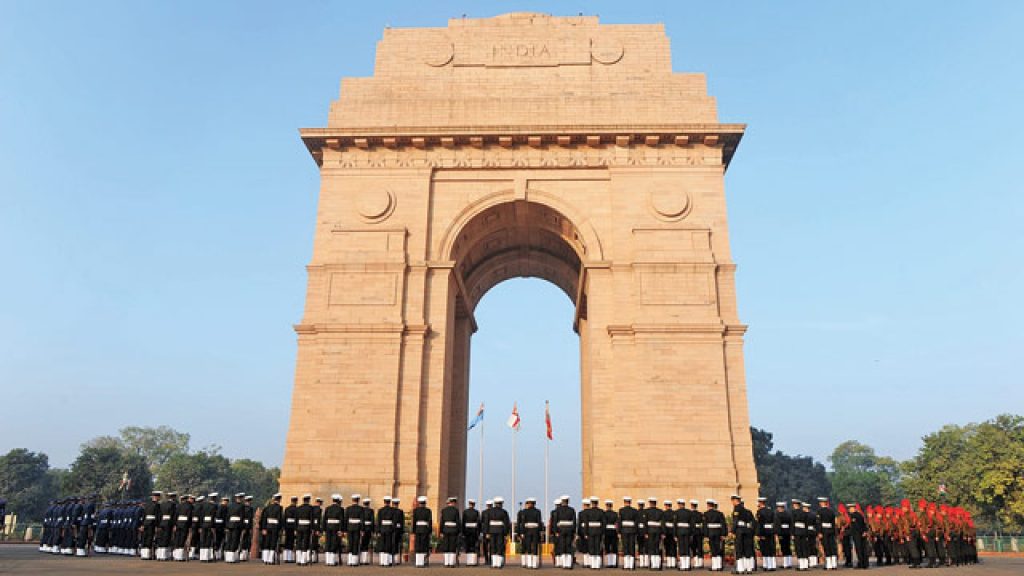 If you have not gone to India Gate at midnight with the love of your life while staying in Delhi, you are missing out on major fun. Although you will find a lot of crowd here even at 2 am, yet the experience of going to this beautiful place late at night is different.
Timings: NA
4. Mehrauli Archaeological Park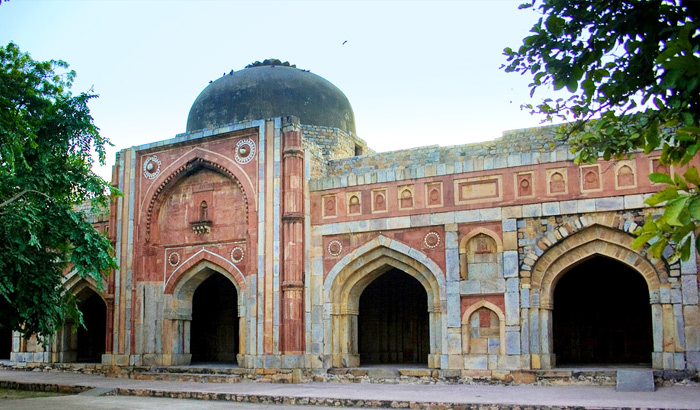 It is one of the top destinations around Delhi for couples, especially those who share a common interest in history. You will find more than 100 historical structures here. The park is spread over an area of around 200 acres in the Mehrauli area. You can also take a stroll through the verdant green gardens.
Timings: 5 am to 6.30 pm
Restaurants and food outlets
5. Dilli Haat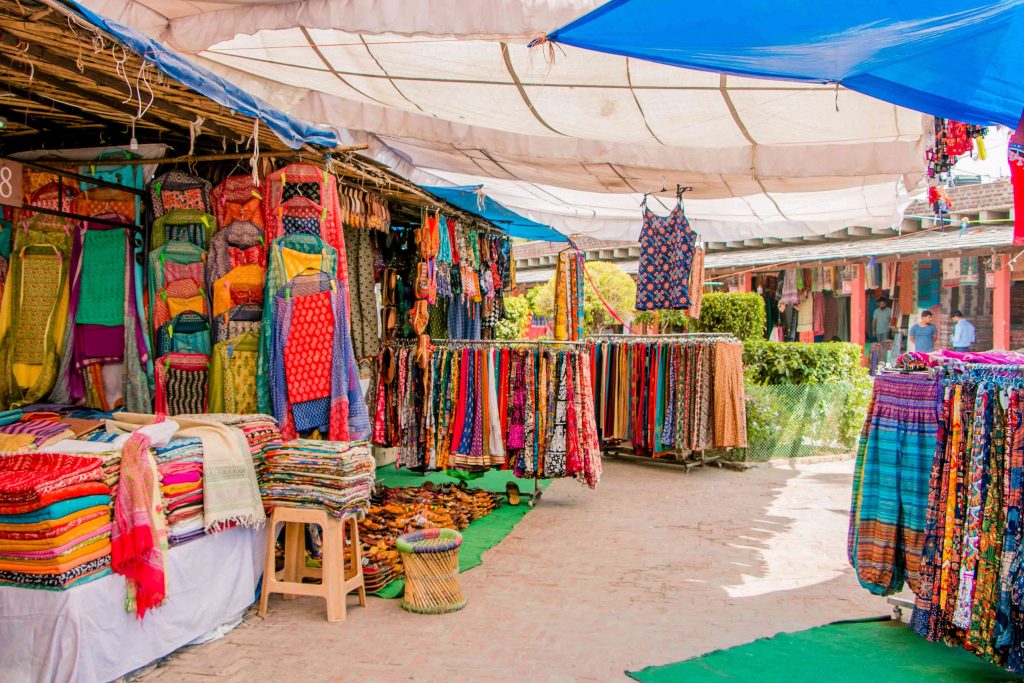 You can mix shopping with digging into some sumptuous food. Dilli Haat is the perfect place for the foodie couples who prefer trying several types of food. There are outlets from almost all the states of India; therefore, you get to eat whatever you want. Dilli Haat boasts of housing some of the best food outlets and restaurants for couples.
Timings: 10.30 am to 10 pm
6. The Garden Restaurant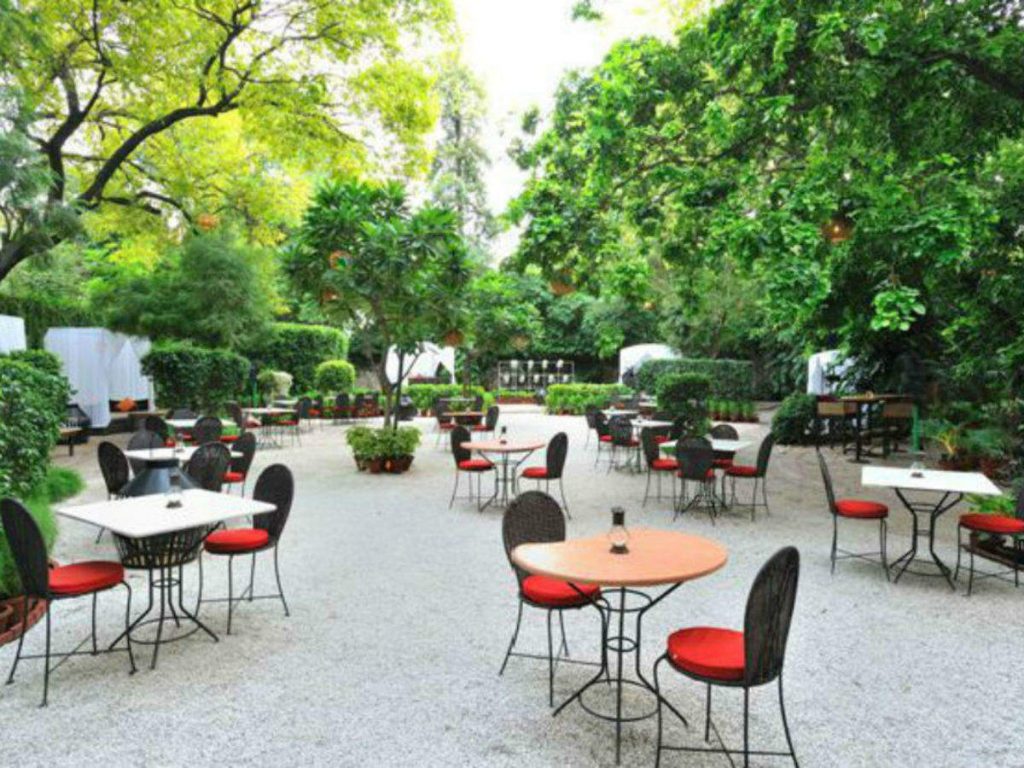 The Garden Restaurant in Lodi is a wonderful place to take your darling partner if you really want to surprise him/her. From the ambiance of the restaurant to the gourmet fare, everything is 'wow' about the place. 
Timings: 12 pm to 12.30 am
7. Thai High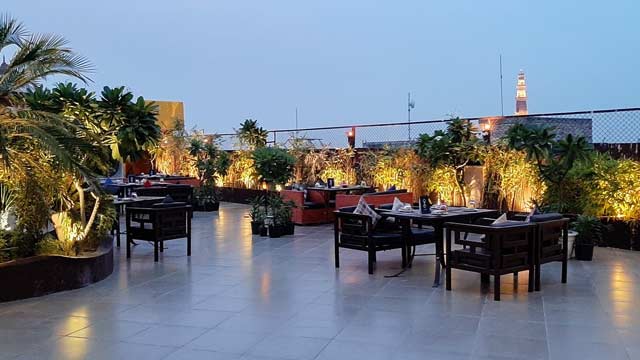 If you are the kind of a couple who cannot feel romance without a stomach full of delicious food, then you should visit Thai High in Mehrauli. Though the place is located a bit on the outskirts of the city, the taste of the Thai food you will be able to try here is unmatched. Apart from the mouthwatering Thai food, the ambiance of the restaurant is also something to admire.
Timings: 11 am to 11.30 pm
8. Sevilla, The Claridges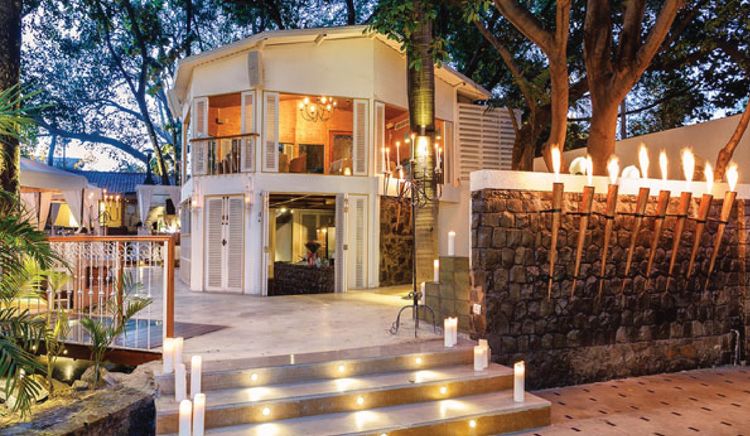 Moroccan and Southern European cuisine is the specialty of this restaurant. It is certainly one of the best restaurants for couples in Delhi. It is not only about the super tasty food served at this restaurant but also the Spanish décor that uplifts the mood.
Timings: 7 pm to 11 pm
Things to do in Delhi for couples
9. Adventure Island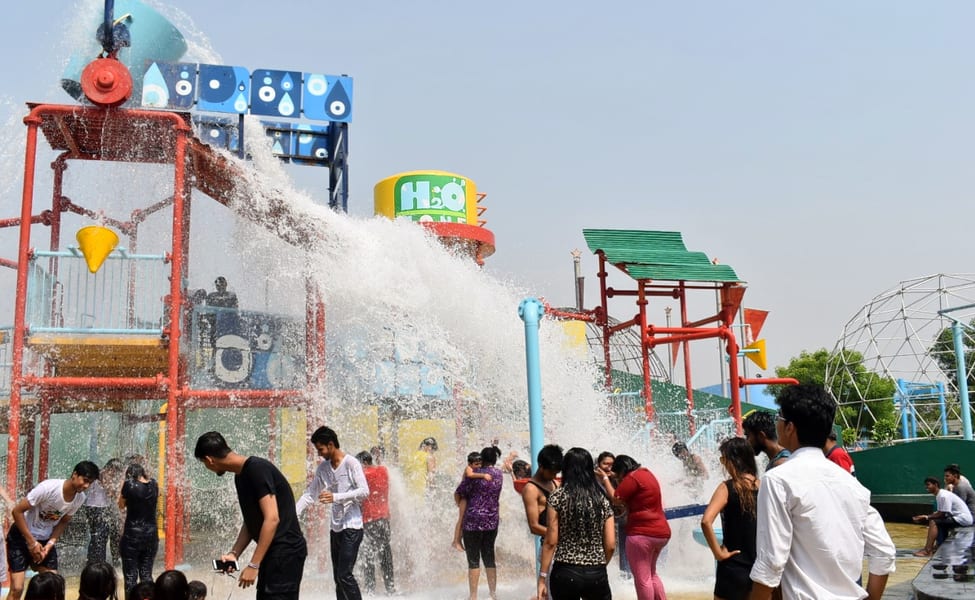 One of the best things to do in Delhi for couples is visiting an amusement park. And as we talk about amusement parks, you can choose Adventure Island as your weekend destination with your sweetheart, without a doubt. There are many rides here that will surely give you a good adrenaline rush, events are frequently organized, and even magic shows can be attended.
Timings: 11 am to 7 pm
10. Nehru Planetarium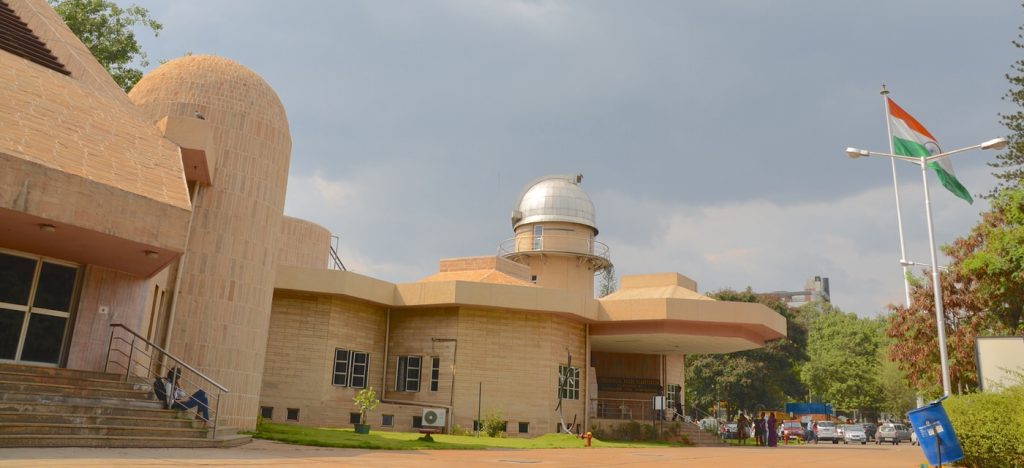 Looking at the moon and stars is a soothing experience for anyone. You both can enjoy this wonderful time at Nehru Planetarium looking at the twinkling stars and moon. Not even for a moment, you will feel that all these are artificial.
Timings: 9 am to 5.30 pm
11. Kingdom of Dreams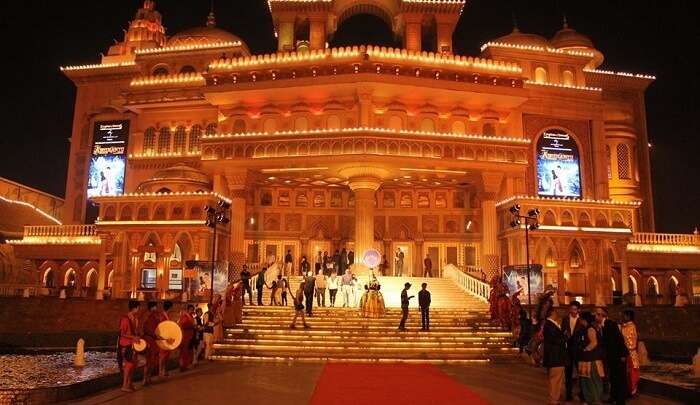 To visit the Kingdom of Dreams, you have to go to the city of Gurgaon, which is a twin city of Delhi. When you are in the Kingdom of Dreams, you will surely spend some of the best times with your bae. From delicious food to cultural performances, and beautiful art, there are many things to do here. There is entertainment in every corner of this place.
Timings: 12.30 pm to 11.30 pm
If you want to enjoy the time of your life with your beloved, you can plan a visit to any of these beautiful places in Delhi. You can also consider visiting these through self-drive road trips going around the city and if time permits, even heading out of city bounds after a fun-filled meal. You can take a car hire from Revv if you want and enjoy easy extensions and returns to have fun with no worries on your mind.