Enjoy The Best Romantic Road Trip to Himachal with Your Partner
Are you feeling a bit cramped and congested by the rigours of your regular city life? Do you want to run away to some wonderful, charming paradise with your partner where you won't be disturbed at all? Or are you looking for the perfect destination to surprise your partner with? For all these purposes we would suggest you explore Himachal Pradesh, the most romantic destination of India. Rightly called as the honeymooner's paradise, this place is a perfect blend of some really gorgeous locations with the sweet aura of romance in the air. Believe us, you'll cherish each and every moment spent here with your dear one.
A breath of fresh air is always a healthy solution both for your physical and emotional health. And this is what your relationship requires right now. Because often with the busy lifestyle you hardly spare any time for each other. Even if you find some time, most places you visit in any city are always crowded and consequently perhaps makes you feel hemmed in. But don't you worry! Himachal Pradesh stands tall in northern India – all pure and pristine, waiting for you to explore. This means that even your road trips to Himachal with your partner is going to be just perfect and also romantic. Wait no more! Call Revv car rental services and plan your trip. 
Important things to consider when visiting Himachal Pradesh with your partner!
Best time to hit Himachal Pradesh for a romantic holiday — You know the best part to plan a trip to Himachal Pradesh? Every season is the best time to travel to Himachal Pradesh with your partner. Lying in the laps of the majestic Himalayas, this State flaunts a lovely climate all throughout the year.
Types of activities you can enjoy with your partner in Himachal Pradesh — You'll find a dozen things to do in Himachal Pradesh with your partner, like — 
Water sports 
 Trekking and hiking
Mount climbing 
Skiing 
Historical tour
Wildlife exploration 
Sightseeing 
Religious visits 
10 Most romantic trip to places in Himachal Pradesh!
There's a famous quote that says love is always in the air in the mountains. And you'll totally start believing in this quote once you explore the places to visit in Himachal for couples. They are totally admirable, lovely and have so much fun stored in for both of you. 
1. Shimla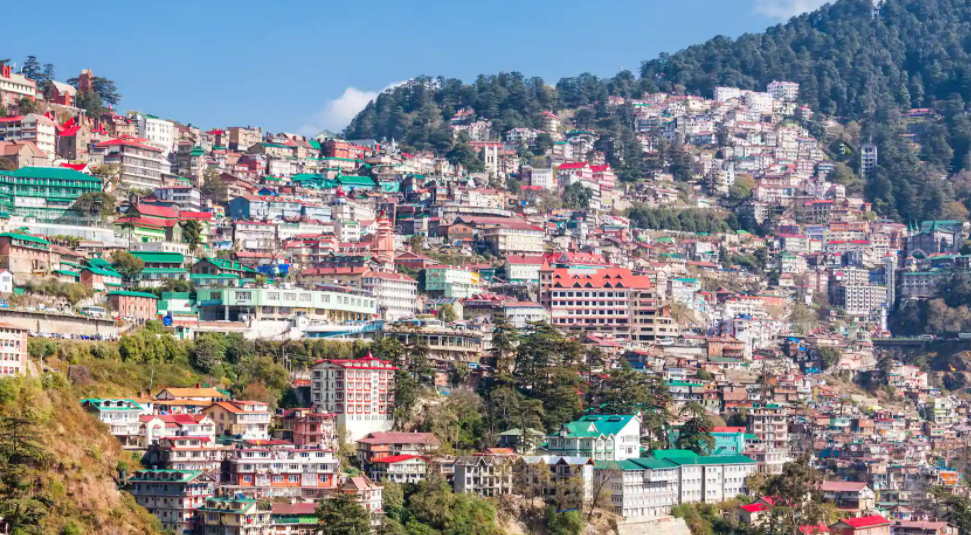 We are sure you would have definitely heard about one of the most romantic places in Himachal, Shimla. You can call it a dreamland of every romantic couple. You get to see some of the most exquisite sceneries at this place and enjoy your stay in one of the famous cottages or resorts here. Exploring nature, visiting the charming valleys of Shimla, trekking at Shimla Glen, praying at the Jakhu Temple, and watching the breathtaking view from the Summer Hills are some of the activities that you can enjoy with your partner in Shimla. Loved them all? We thought so! 
2. Chail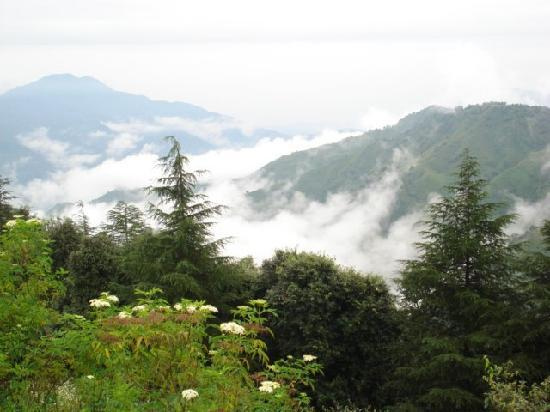 For all those lovebirds who aspire to spend some quality and quiet time with each other, Chail is a blessing. An all cosy and lovely place with splendid natural beauty, it has some incredible tourist attractions for you to discover with your partner. (You can visit them after you're done with relaxing in one of the fine cottages or hotels in Chail.) Start your exploration with the Chail Wildlife Sanctuary to view rare animals like the European red deer, wild boar, spotted deer, etc. Then head towards the viridescent Himalayan Nature Park, Sadhupul Lake, and pay homage at the Gurudwara Sahib and Sidh Baba ka Mandir.
3. Manali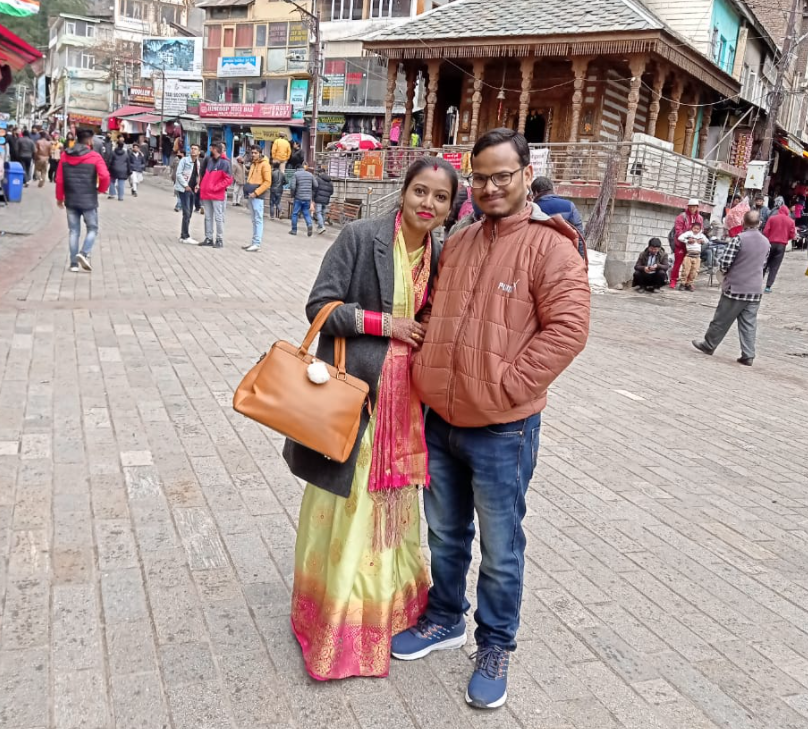 One of the most attractive hill stations in Himachal, Manali is a magical place to be in with your partner. Especially if you both love adventurous and exciting activities, then Manali is all astounding for you. If the snow-clad peaks of the Himalayas weren't enough to cast a magical spell on you, the huge pine trees nestled near them and the magical green-valleys complete the picture. And that's for sightseeing. For adventure, you can simply head to the Solang Valley and Rohtang Pass via a rough drive across the trickiest alleys. You even get to experience fantastic activities like paragliding, camping, river rafting and trekking at Manali. And if all these weren't enough, a trip to the iconic Hadimba Temple, Shiv Temple, Naggar Fort, Kuthar Fort, Jogni Falls, and Rahala Falls would make your journey memorable.
4. Spiti Valley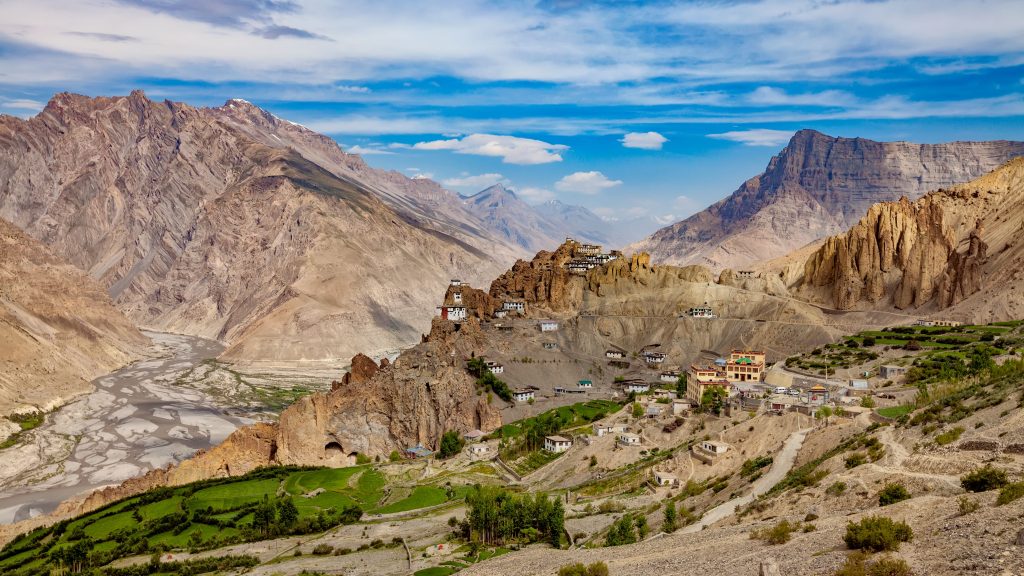 Lots of couples like you feel that an ideal romantic holiday is a one surrounded by snow and mountains. And we totally agree with you. Well, for such souls, Spiti Valley is the glorious location to explore. It is a magnificent valley tucked in a blanket of natural wonder. You'll find mind blowing natural beauty around this place with some fantastic panoramic views from the top. The huge pine trees create a fantastic border for the inviting  meadows and glorious greens. So, when you are driving through this valley in your self-drive car rental, do wait and capture all the beautiful destinations of this jaw dropping location. You should definitely visit the famous monasteries here and stop by at the Chandratal Lake and the Dhadkan Lake.
5. Kufri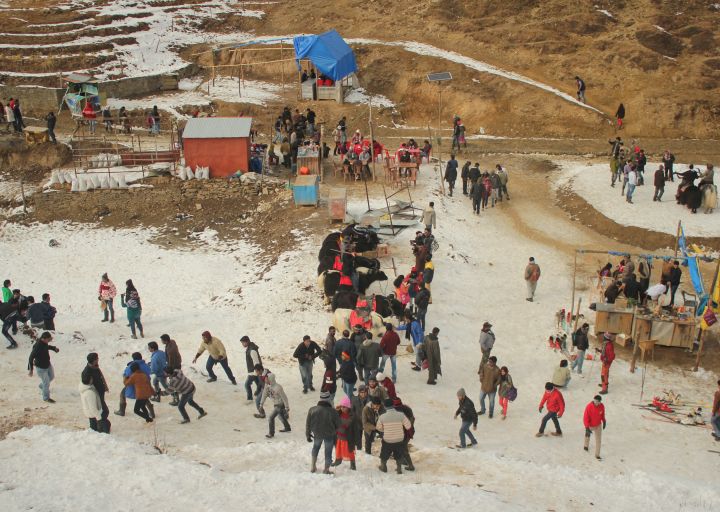 If those postcard images of snow-clad mountains and white-blanketed ground impress you, then Kufri should be your dream destination. And if you are looking for the best holiday with your partner at this place, then come here during the winters. The skiing opportunities here are truly magnificent and you'll be mesmerised by the mountain view from this place. Although there are some really cool places to explore in Kufri with your partner, we will highly recommend you spend lots of time relaxing in the most comfortable cottages and mountain-view hotels found here. But still, if you want to head out a bit, then Himalayan Wildlife Zoo with snow leopards, musk deer, etc. is a must visit. Even Kufri Fun World and Mahasu Peak are some of the destinations worth exploring while you are here. 
6. Kasauli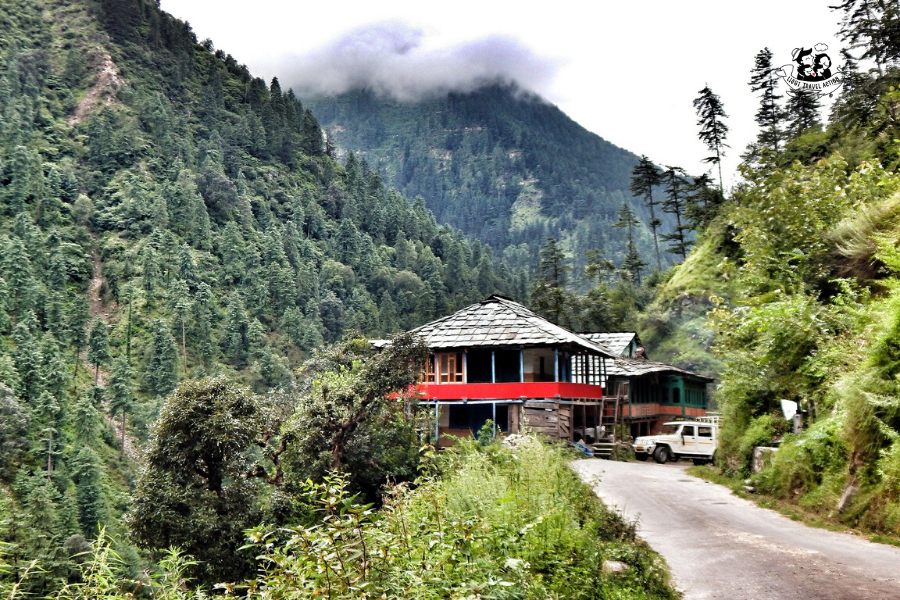 How can we forget mentioning the very adorable Kasauli when we are talking about the romantic destinations of Himachal Pradesh? It's a fabulous amalgamation of snow and cold weather during most parts of the year and blossoming greens and colourful flowers during the rest. The ideal town with all its charming glamour and colonial ambience certainly has a magical aura in its air. You fall in love each time you look at the farms and nature sprawling all around you. The basic lifestyle of this town makes it even sweeter. You'll definitely want to visit the very famous Mall Road in Kasauli just to window shop or click some cool selfies. Even the Monkey Point, Timber Trail Resort, and Gurkha Fort are pretty exciting locations to visit in Kasauli. And we will give you a pro tip – Kasauli is best explored locally on foot. So, park your car for some time and walk around the town with your partner to admire the most alluring things around you. 
7. Kullu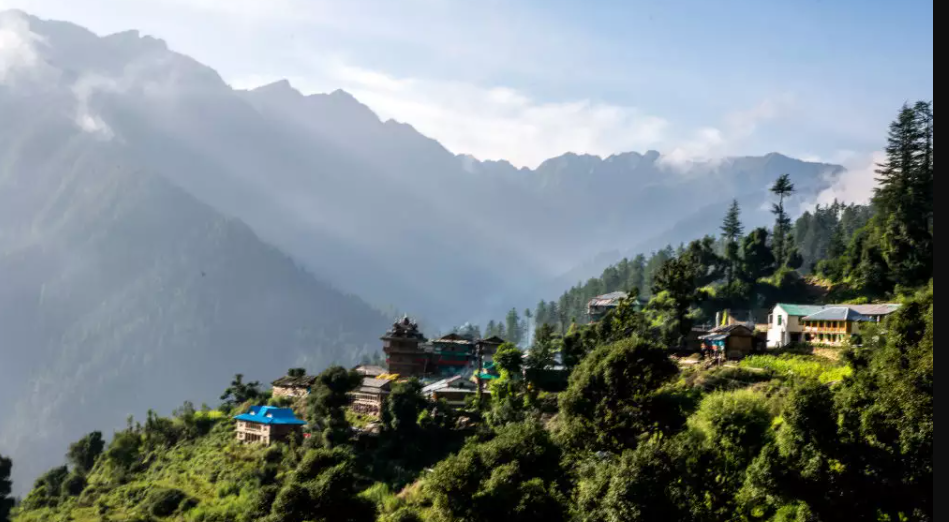 Want to explore the web of valleys with your mate? Then Kullu is your destination. It's a wonderful place with flourishing green valleys and snow-clad peaks. You'll love the admirable scenery of this location, the opportunity to go river rafting with your loved one, enjoy the hot springs of Manikaran, and the spectacular view of the Tirthan Valley.
8. Chamba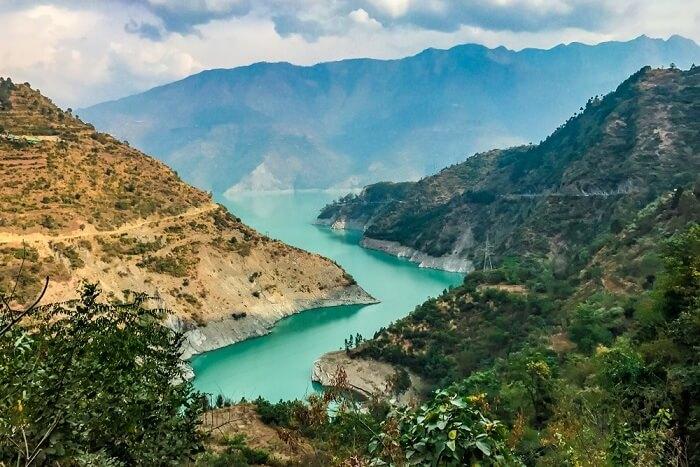 It's basic, it's silent, and it's hardly known by many; but Chamba is a delightful destination in Himachal that calls every romance lover to it.  The marvellous weather and naturally beautiful sceneries are the magic of this place. The Khajjiar Lake and Satdhara Falls are the best places to visit in Chamba. 
9. Mandi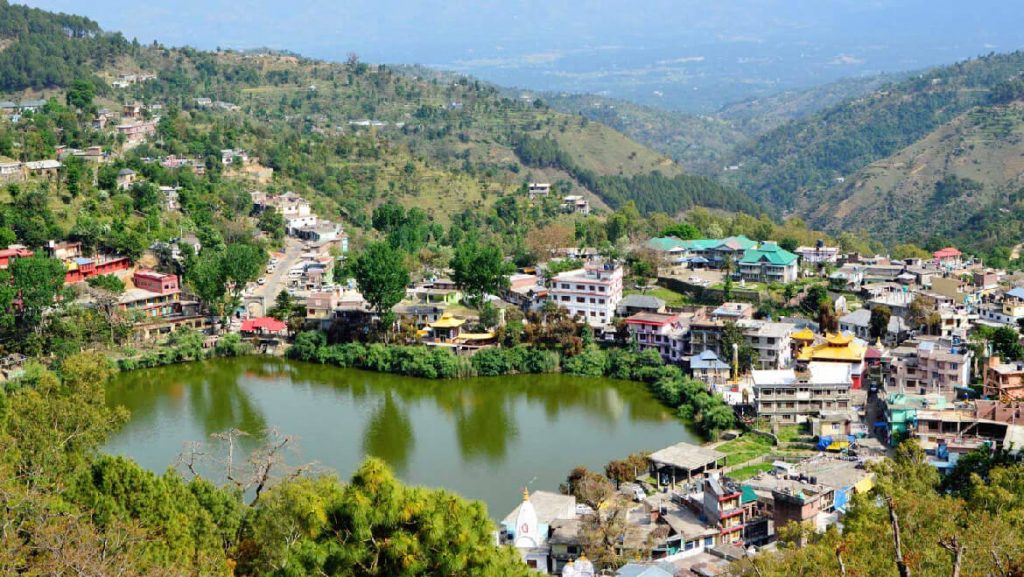 If it's your honeymoon trip, you're certainly looking for some divine blessings. You can get all that at Mandi, the temple town that prides in having around 81 temples. Even the wonderful natural beauty of this place is always in talks. You can even get an exciting trekking opportunity out here. Do visit the Prashar Lake, Barot Valley, Bhima Kaali Temple, and Shaker Devi Wildlife Sanctuary while you're here.
10. Kinnaur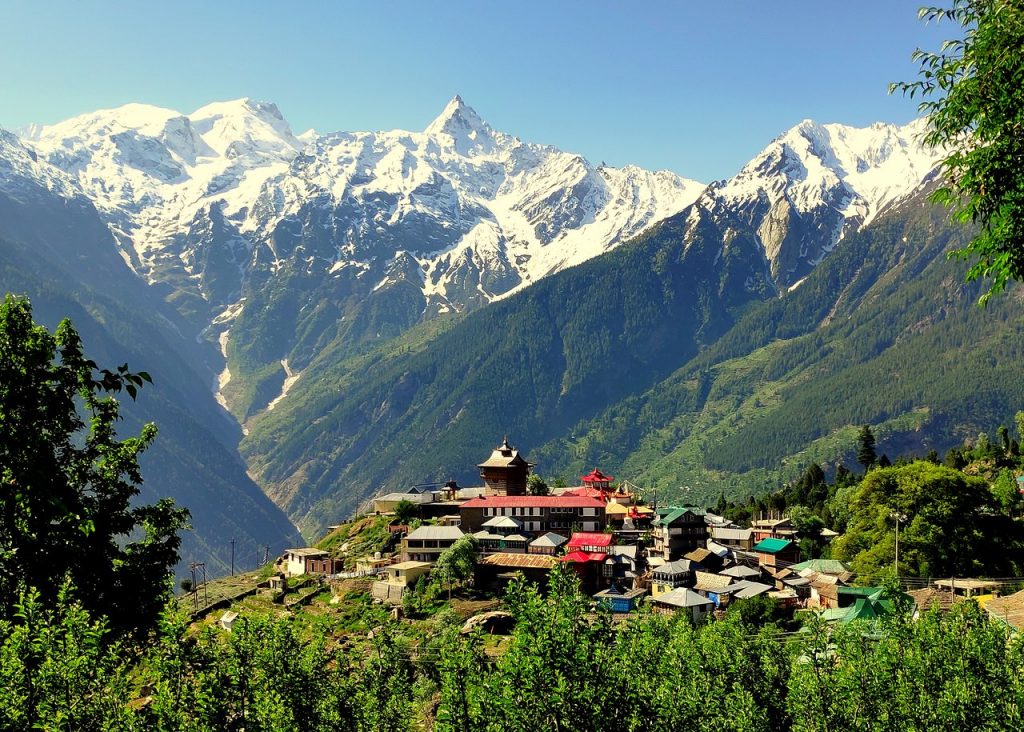 Just around 23 kilometres from Shimla is the famous Land of Gods, Kinnaur. The supreme green valleys, sombre desert mountains, and super cosy environment make it the most romantic location in Himachal. Residing in the nature camps here and visiting the Bhaspa River, Nako Lake, and Rakcham Chitkul Wildlife Sanctuary should definitely be in your wish-list when visiting Kinnaur. 
We won't be surprised if you are already arranging for a safe and sanitized car rental via Revv to take along to Himachal Pradesh. These places definitely impress and beckon like magnets. And since you are already heading here, why don't you also explore some more? Like: Solan – the best destination for adventures and explorations for couples with its glamourous snow and exotic mountains, Dharamshala – the serene town with everything charming and inviting, Palampur- a place that lets you enjoy nature thoroughly, and Mashobra – an ideal place to hit in summer with your partner. We know the list is long, but you'll certainly find an excuse to extend your honeymoon period a bit longer and explore them all.