10 Romantic Weekend Destinations from Kolkata with Your Valentine
If you want to be in a city where you can enjoy your life every single day, it is Kolkata. The City of Joy is actually a place where you will find a lot of reasons to be happy. Especially if you are there during the Valentine's Day with a special someone, you will be even happier. There are nooks in the city where you will find it even more enjoyable to spend time with your partner. And if you want to go a little far from the city, then you have an endless list of places to visit. Here is a list of the best romantic places to go on Valentine's Day from Kolkata.
10 Romantic Places to visit from Kolkata
1. Falta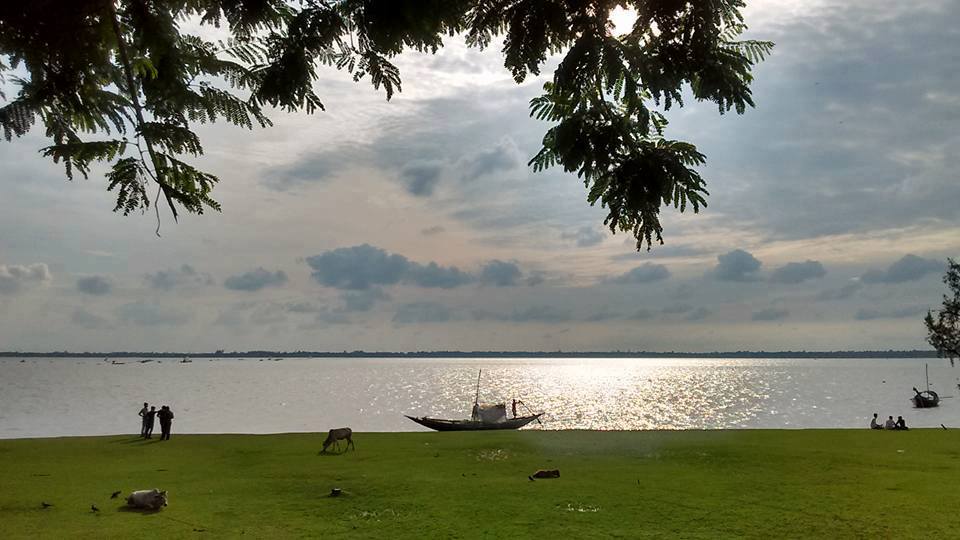 Falta is a famous river town and a perfect romantic destination to visit near Kolkata. It will take you only a couple of hours to reach Falta. You can take ferries to take a riverside tour. You can visit the temples here and stay at the farmhouses or resorts. You can spend some actual quality time with your partner here on the Valentine's Day.
Distance from Kolkata: 52 km
2. Raichak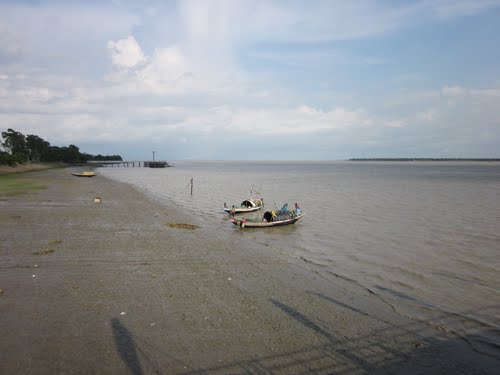 Raichak is yet another beautiful destination that is located on the banks of the River Hooghly. This is also a famous destination for picnic. If you want to give a pleasant surprise to your special one, plan a romantic road trips from Kolkata to Raichak on Valentine's Day and spend the time in a different way.
Distance from Kolkata: 53 km
3. Chinsurah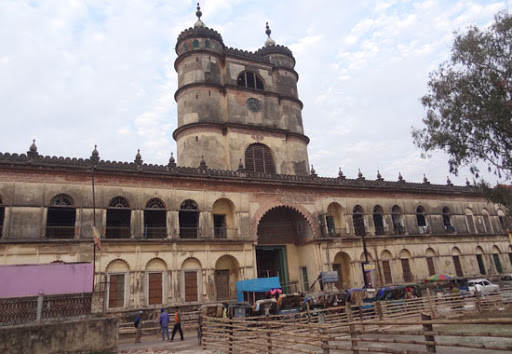 Chinsurah is a historic place in West Bengal and once had the Dutch settlement. Some attractions to visit in Chinsurah include Aqua Marina Water Park, old military barracks, Bandel Church, Hooghly Imambara, and Sobuj Deep. This is one of the places for an offbeat romantic holiday near Kolkata, especially if your partner has interest in history.
Distance from Kolkata: 53 km
4. Sunderbans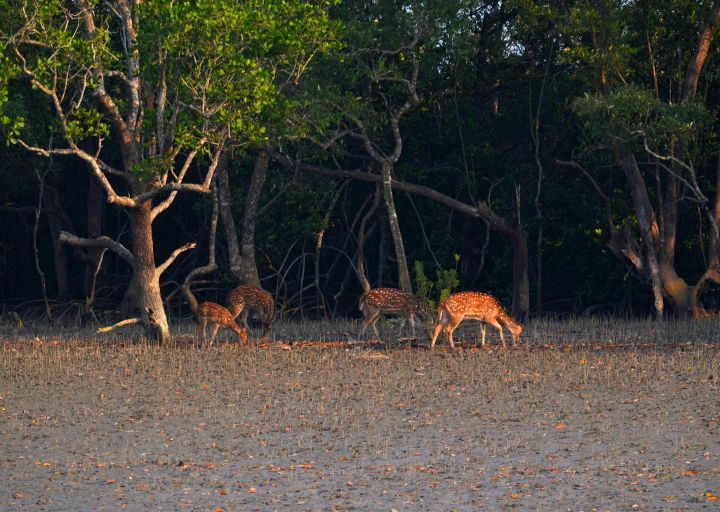 While you are looking for romantic places near Kolkata to visit on Valentine's Day, it does not necessarily have to be a place blanketed with rose or charming vibes. The place needs to have attraction that both you and your partner can enjoy. And for such an environment Sunderbans can be well selected. Here you will be surrounded by greenery and even have glimpses of the very famous Riyal Bengal Tigers. Sunderbans is spread across an area of 10,000 square kilometers. A part of it is even situated in Bangladesh.
Distance from Kolkata: 114 km
5. Mandarmani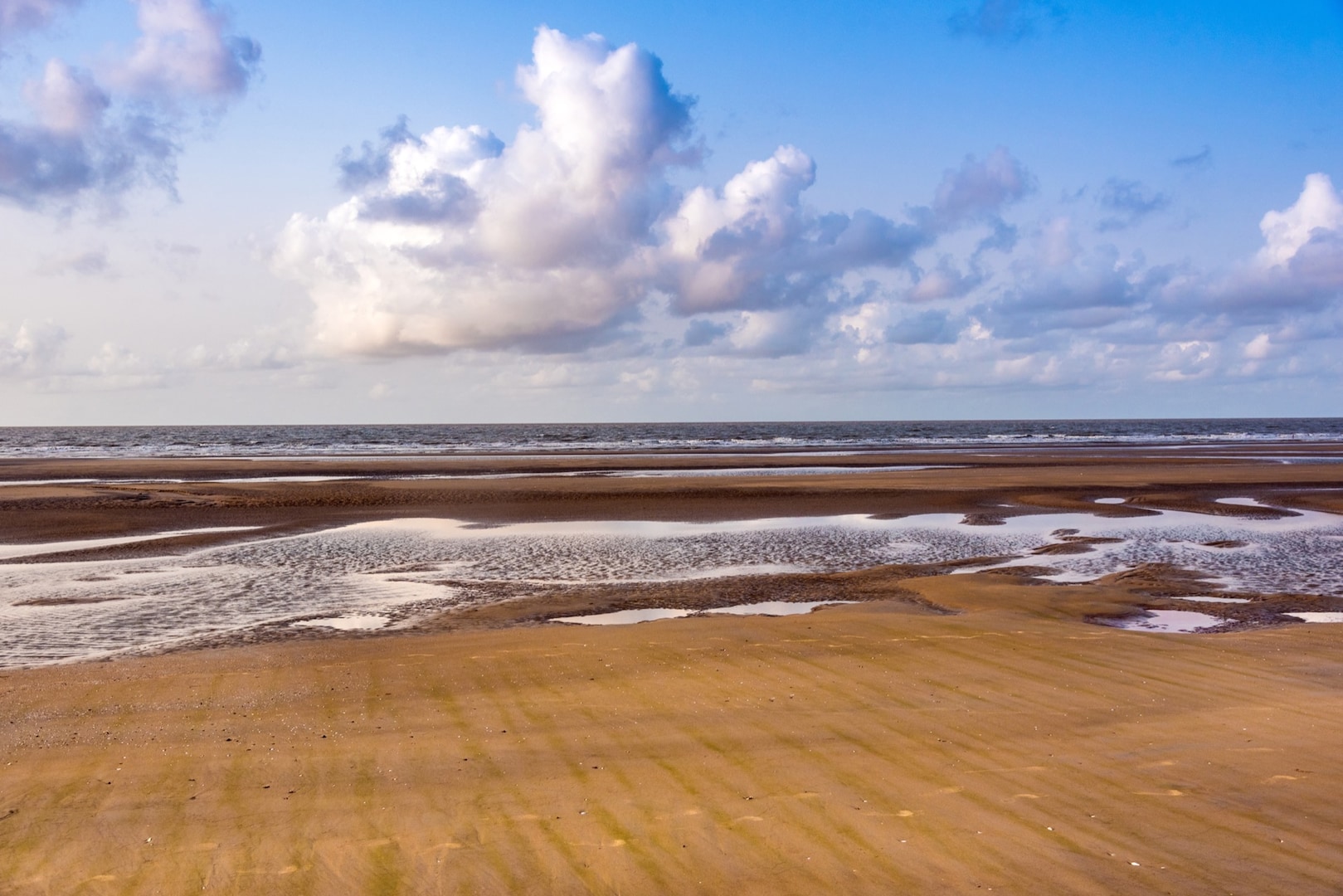 The idea of taking your partner to a beach can never go wrong. And Mandarmani is one of the romantic places near Kolkata for couples; thus, you do not have to think twice and plan your trip to this beautiful destination on this Valentine's Day. Here you will not only be able to walk on the wet sand by the beach and enjoy some of the best watersports, but you can also spot red crabs.
Distance from Kolkata: 171 km
6. Darjeeling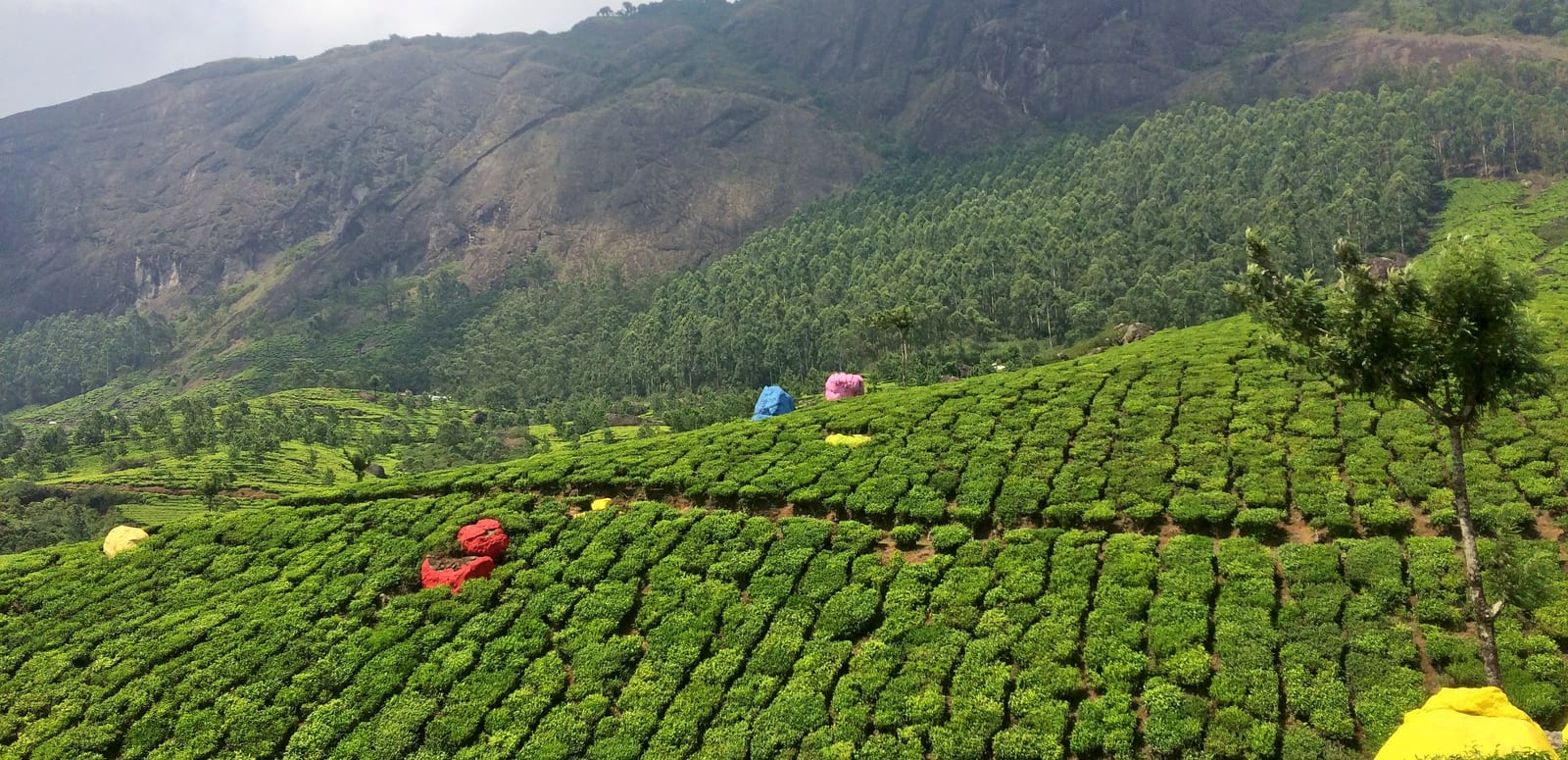 If you are fine with the idea of going a little far from Kolkata and head towards the North of West Bengal, you can choose Darjeeling as your holiday destination for a wonderful and memorable Valentine's Day. During this time of the year, you can feel love in the air of this place. Right from the cafes to the resorts and hotels, the vibe of Valentine's vibe will be in full swing.
Distance from Kolkata: 616 km
7. Kalimpong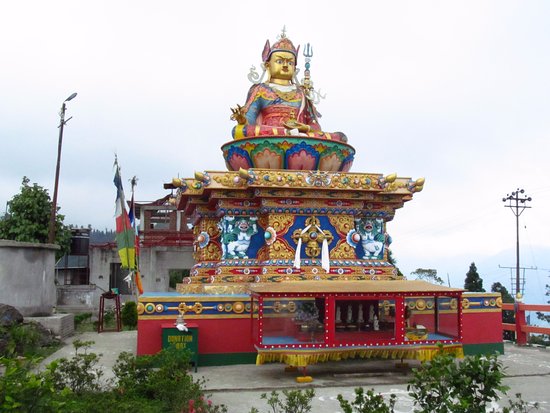 Kalimpong is another destination that is not very close to Kolkata yet an amazing place to visit during Valentine's Day. The journey can be a little long and may be even tiring, but you are surely going to enjoy every bit of this trip, and especially exploring every corner of Kalimpong.
Distance from Kolkata: 624 km
In case you cannot manage to go out of the city, there are several things to do on Valentine's Day in Kolkata itself. From parks to cafes, from gardens to monuments, you can visit many places in the city and enjoy being with each other on this day. Let us discuss some options that we have within Kolkata for the lovebirds.
8. Princep Ghat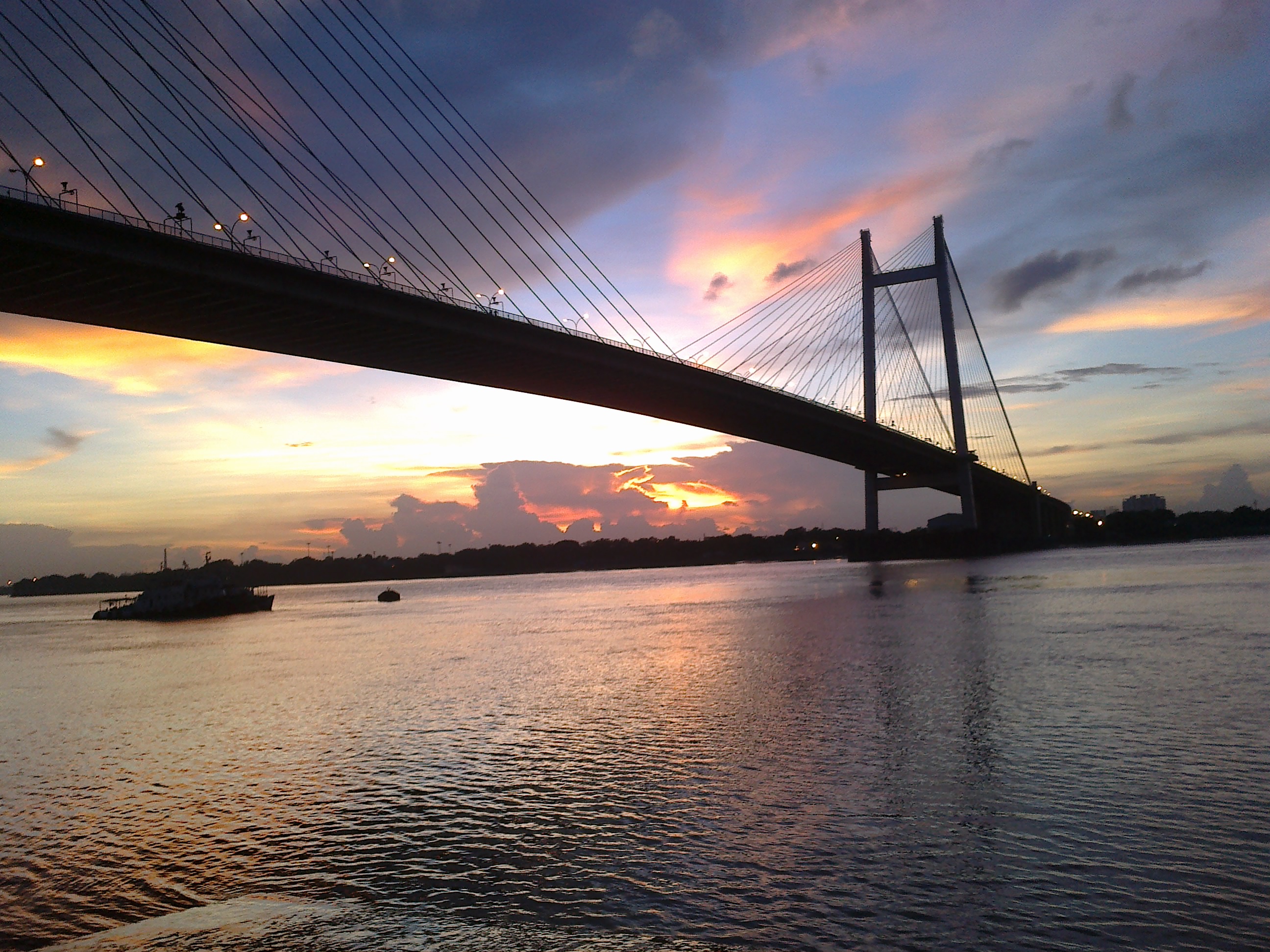 Princep Ghat has always been one of the best options for couples who want some peaceful environment to connect with each other even better. So, if you want to know the romantic things to do in Kolkata, you must visit Princep Ghat and enjoy the view. You can also enjoy the view of Vidyasagar Setu from here.
Timings: 8 am to 10.30 pm
9. Café Ekante
This is a hotspot for many lovers in Kolkata. Situated across the Eco Park Lake, at café Ekante you will be able to enjoy a lake-side dining experience. You can drive to this café, but to add even a better experience, you can take a ferry ride to reach the café from gate no.2.
Timings: 1 pm to 10.30 pm
10. Boating on the Ganges
It is not just any boating experience, but one of a kind. You can book a cruise; customize it with the kind of music that you want to be played, the food, decoration, etc. You can get everything happen the way you want in the cruise.
Duration: 3 hours
There are enough opportunities for sightseeing in Kolkata for couples, and you can do all of it even in a much better way if you have a car. And if you do not have one, you can go for convenient car rental in Kolkata. Revv's self-drive car rental in Kolkata will enable you to enjoy the driving experience not only in the city but beyond. The car rental service from Revv is easy and pocket-friendly. To go ahead and get the service, you can install the Revv app through Google Play Store or iOS App Store and choose the car that you want.