10 Romantic Weekend Getaways from Chennai with Your Valentine
If you stay in a buzzing city like Chennai and still have the time to take a leave for your partner, then you obviously are a very romantic person. But we are sure you would agree to the fact that romance requires a peaceful retreat and fun locations. So, what are your plans this Valentine's Day? Are you heading towards a water resort or going to your farmhouse? And if you haven't planned anything yet, then we have something really exciting for you. Why don't you discover the beautiful locations around Chennai this year during Valentine's Day?
No matter how many years of relationship you are into, love blossoms by spending time together. And what's better than taking the romantic road trips from Chennai towards the alluring locations around it? If you agree with us, then this post is surely for you. 
Top things to keep in mind when travelling around Chennai!
Best time to visit places around Chennai —

You can visit the places around this city all throughout the year, but remember the summer is too hot here and monsoons often keep the roads unmaintained. So, visit Chennai and vicinity during winters when the season of romance arrives, and you can enjoy the places around this city at their best.

Things to do in the places around Chennai—

There are lots of

romantic things to do in Chennai

because it has some very phenomenal locations around it which have beach fun stored in for you apart from some devotional options, adventurous activities, and even glorious sightseeing.
Some places to visit in Chennai —
Before you head beyond the boundaries, why don't you check the best places for beach fun and sightseeing in Chennai perfect for a couple — like the Marina Beach, Basant Nagar Beach, Covelong, Muttukadu Boat house, St. Thomas Mount, and Pulicat Lake. 
Make your love journey better by travelling to stunning locations around Chennai.
If you want this year's Valentine's Day to be better than the previous ones or worth cherishing for a lifetime, then don't delay in heading to some of the best romantic places to go on Valentine's Day from Chennai as mentioned below:
1. Mahabalipuram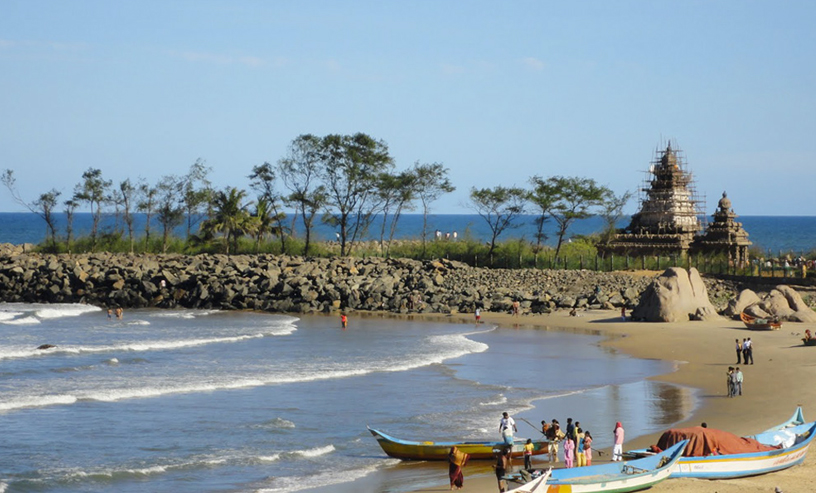 Mahabalipuram, apart from being a prominent religious place with some classical Dravidian architectural buildings and Buddhist elements in its roots, it also is the best place for couples in Chennai. You can indulge in a magnetic trip by visiting these impressive locations and also enjoy a calm private time near the seaside.
Distance from Chennai — The distance from Chennai to Mahabalipuram is 56 kilometres.
2. Yelagiri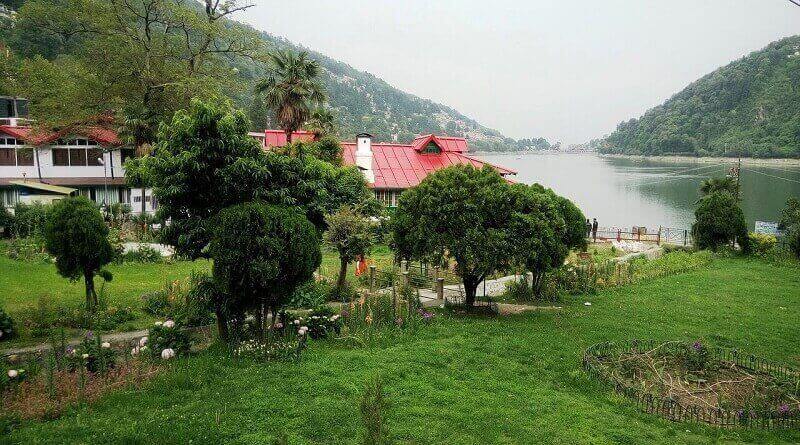 Though it's a bit far, surely is one of the best places to visit from Chennai during Valentine's Day. It's a peaceful heaven away from the havoc of the city life and has an element of elegance in its air. The best place to hit here with your partner is the Punganoor artificial lake and park where you can enjoy boating and other activities.
Distance from Chennai — 230 kilometres.
3. Munnar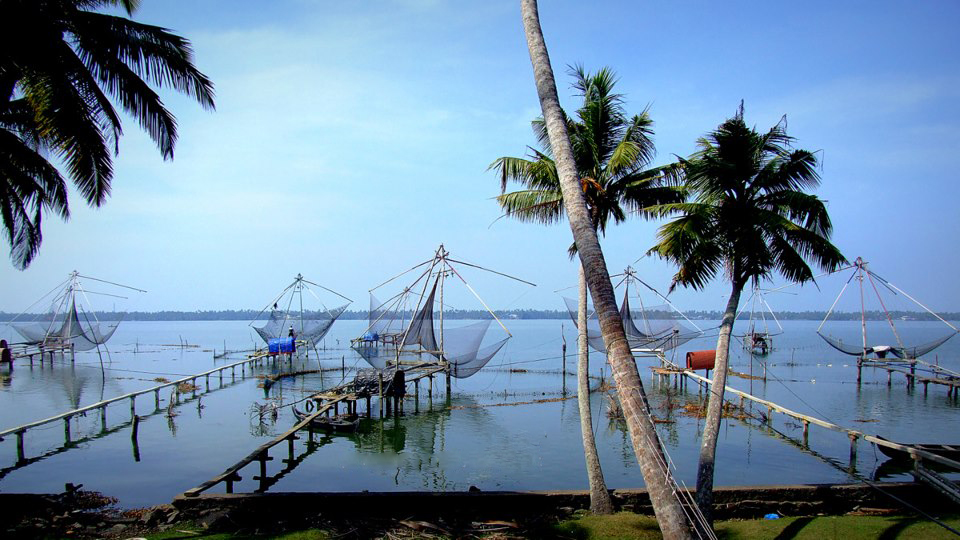 Munnar is a totally heavenly location in Kerala which is totally grasping and enchanting. So, you'll have to drive a little far from Chennai, but believe us, the pleasure would be all yours. It's a beautiful place with lots of greenery, lakes, and fields. 
Distance from Chennai — 575 kilometres. 
4. Kanchipuram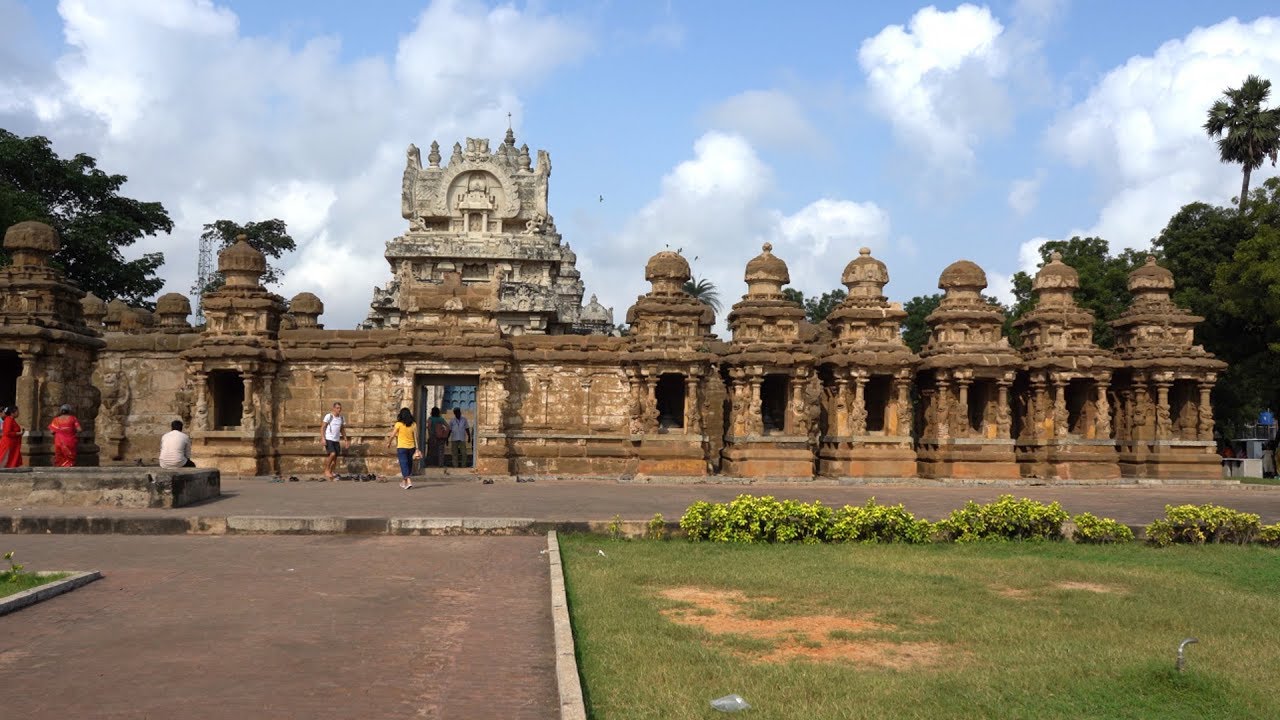 We are sure you would have heard about the famous Kanchipuram Sarees. Yes, you can buy that too from here. But apart from that, do check the popular temples, National park, and the overall beauty of this place. Just take a car rental in Chennai and drive towards the golden city of thousand temples to make your romantic trip an enriching one as well.
Distance from Chennai — 75 kilometres.
5. Tharangambadi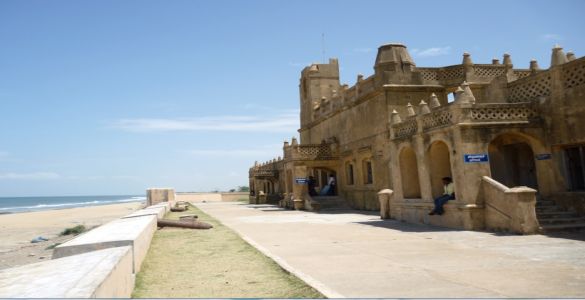 We are sure you love-birds are in search for a quiet corner to be in each other's company. And what better than Tharangabadi can be the ideal location for you? It lets you swim in the ocean and there are some really nice locations to check here like the Danish Museum, the Jerusalem Museum, the Dansborg Fort, etc.
Distance from Chennai — 270 kilometres.
6. Coorg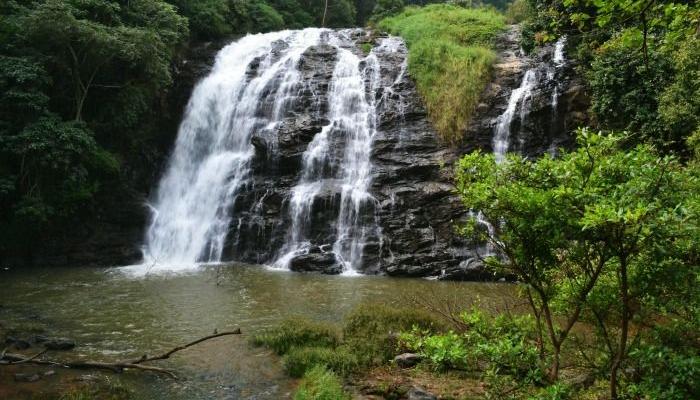 We are sure you would want to spend your Valentine's Day at Kashmir or Scotland if given the chance! But don't worry. If you visit Coorg, you'll get the same experience and pleasure of visiting both of these enticing locations. Coorg is famous by the titles of "Scotland of India" and "Kashmir of South India." And why not? The beauty and greenery of this place is totally out of the world and will make you fall in love with each other all over again.
Distance from Chennai — 582 kilometres.
7. Pondicherry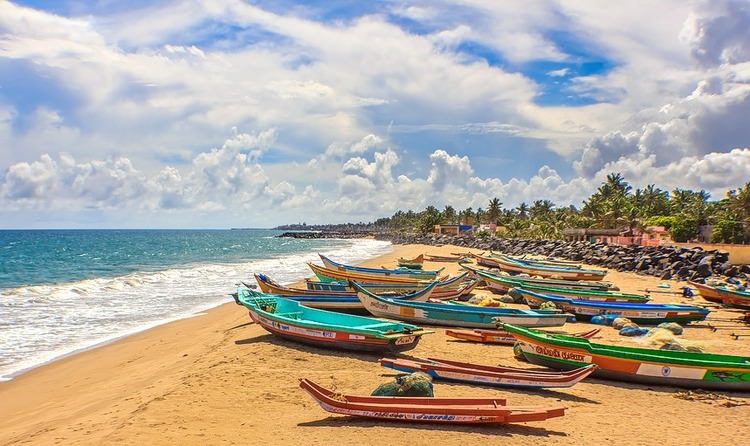 So what if you are tired by living in Chennai, you can just travel towards a neighbouring city called Pondicherry and have fun together. Though it is a very progressive place today, you will still find the vibes of the French and Portugal rule in this place. Do visit here to have a fun and fabulous experience of viewing the phenomenal monuments and having fun at the beach.
Distance from Chennai — 143 kilometres.
8. Vellore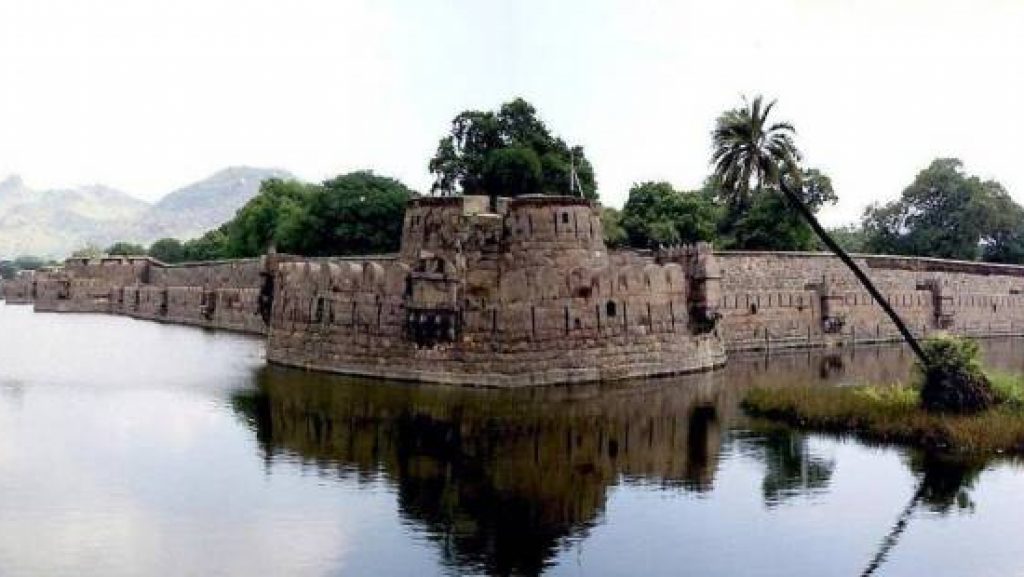 Vellore is an iconic place near Chennai which will give you a very enriching and versatile view of our history and culture. There are lots of popular heritage sites adorning this place and the perfect February climate makes it all the more enticing to explore. 
Distance from Chennai — 158 kilometres.
9. Nellore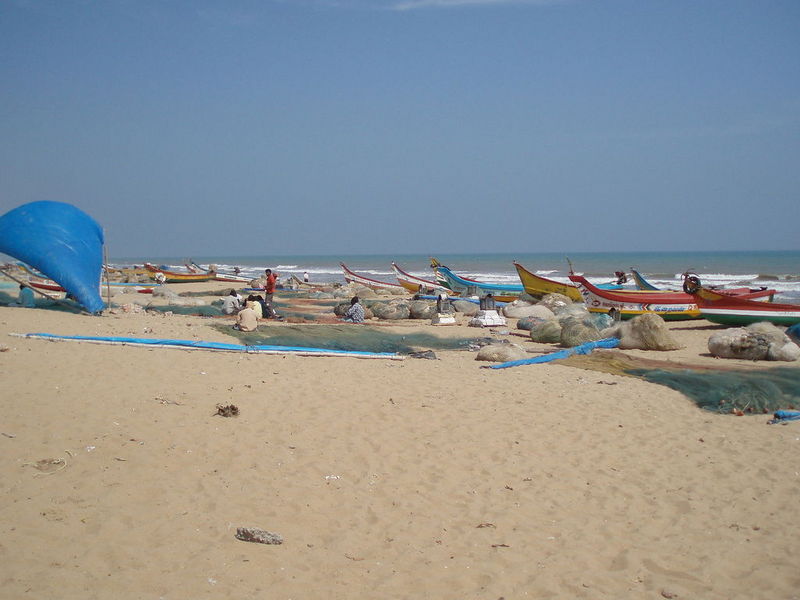 If you don't really want much solitude but still have fun together, then do visit Nellore. It has everything you require for a fun weekend this Valentine's Day. From the exciting beaches to the magnificent national sites and the fascinating bird viewing experience, you get it all. So, head over here with your partner to enjoy a Valentine's Day to the hilt.
Distance from Chennai — 175 kilometres.
10. Kodaikanal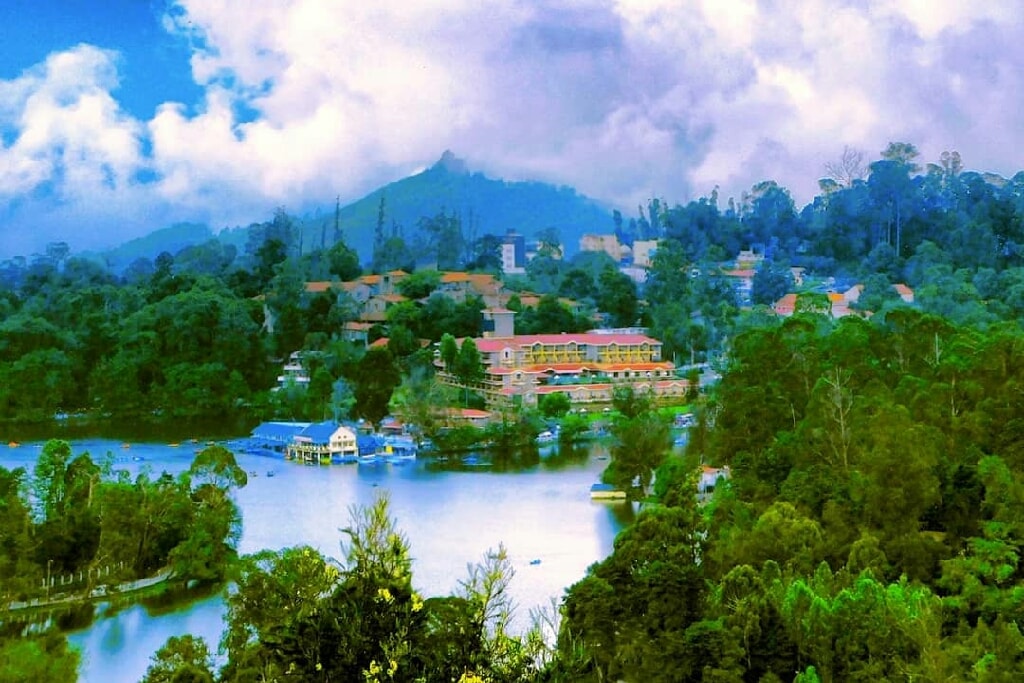 The very famous Hill station of the South, Kodaikanal is the best and most suitable location to travel to with your partner this Valentine's Day. You can enjoy the Mystic weather over here and spend your romantic time amidst the lush greens around the high mighty mountains sheltering you.
Distance from Chennai — 527 kilometres.
All these locations are a must visit with your partner at least once in your lifetime. But since you are going to travel this Valentine's Day, you can even try exploring the other enchanting locations near Chennai like Ooty – the paradise of the South, Bangalore – the city with awesome nightlife options, Madurai – a classical location, and Goa – the fun beach destination. And the best option to travel through all these locations is to take a self-drive car rental in Chennai from Revv. Now your Valentine's Day would be the best one – we guarantee!