Redefine Romance by Riding to Various Regions in Odisha
Odisha has always intrigued travellers, historians, pilgrims, and adventure seekers alike. From iconic temples to majestic monuments, historical locations, from hilly towns to sprawling beaches – Odisha has everything nestled on her lap. So, how can we refrain from travelling to the cosy and romantic destinations which are also a spectacular part of this place? Yes, as buzzing with tourists and devotees Odisha is during most part of the year, it is also a fantastic romantic destination to head for with your partner.
Well, now you have a destination pin-pointed for your next romantic getaway. Now you just have to mark the dates when you can be free to drive towards this awesome location and reach out to those fascinating places for spending some peaceful time with your partner. Are you ready to start the romantic road trips in Odisha with your loved one? If yes, then this post is certainly for you.
Prominent factors to keep in mind when travelling to Odisha
!
Most suitable time to travel to Odisha

— Do note down the

best time to travel

to Odisha which is from October to February and June to September when the weather is very pleasant and extremely charming.

List of activities to do in Odisha —

For couples, there can be lots of

things to do 

in Odisha for spending some quality couple time — like — paying homage to the temples together, beach walking, trying adventurous activities, water sports, sightseeing, etc. 
Ensure to spend the most romantic time of your life with your partner in Odisha!
When we are talking about the road trips to Odisha to spend some private time with your loved one, we actually mean that you should definitely visit all these enticing and captivating locations of this place. They have a distinct charm in them that would surely cast a spell on you. And why not? Especially when you can have a cosy companion in your own car to ride with you to cover the destinations one by one. 
1. Puri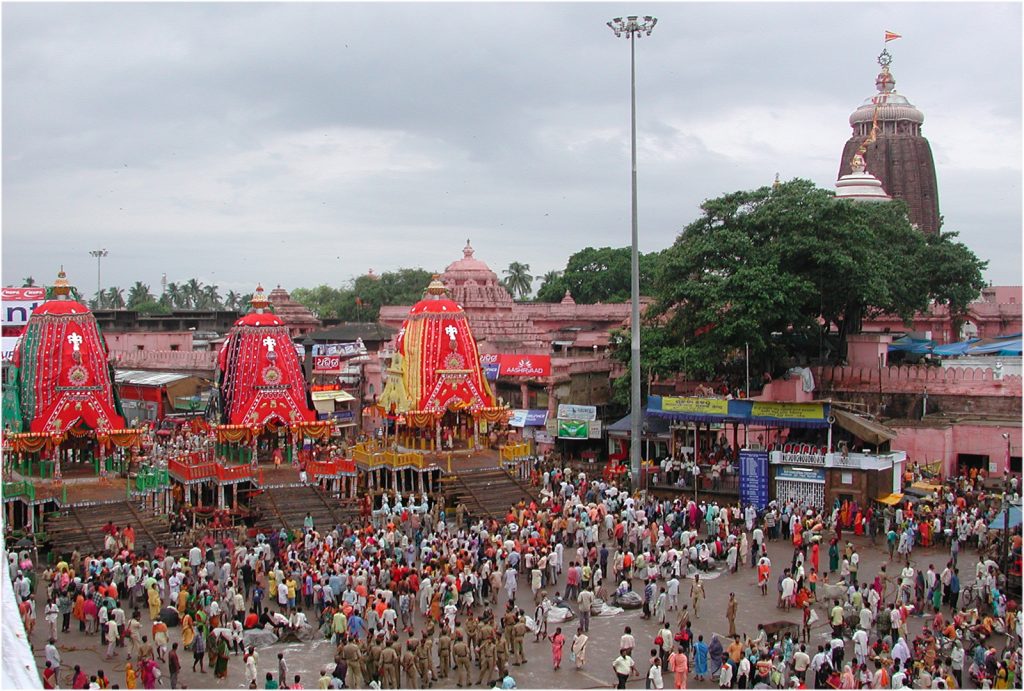 Visiting Odisha and not heading to Puri is certainly not possible. This is the most happening beach town with religious significance. But don't worry — you will get a secluded cosy corner on this large beach to spend some romantic time together. And if you want to try the buzzing activities, then there are lots of water sports opportunities available for you on this beach. You can even try sunbathing and walking on the soft sand and enjoying the snacks at the seaside stalls. But before getting busy with shopping, eating, and lazing, do visit the prominent temples and the sightseeing locations. 
2. Chilika Lake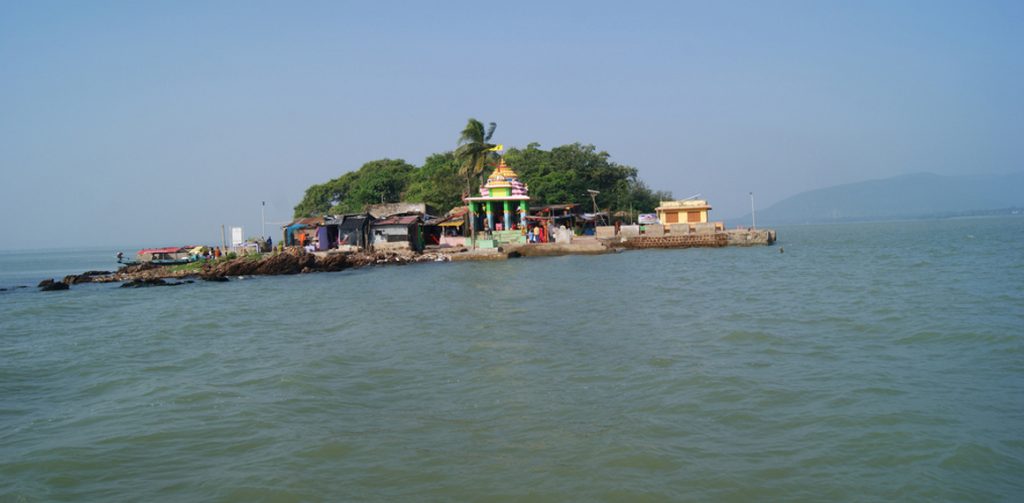 Have you noticed that most of the romantic places of the world are called so because of a sea or lake or river  around them. Be it Venice, Rome, or the Chilika Lake in Odisha. This entirely peaceful but magnetic location lets you enjoy the calmness of the lake and even the stunning beauty of the nature around. You can spend hours with your partner at this place watching the birds and listening to the soft sound of the breeze on water. 
3. Gopalpur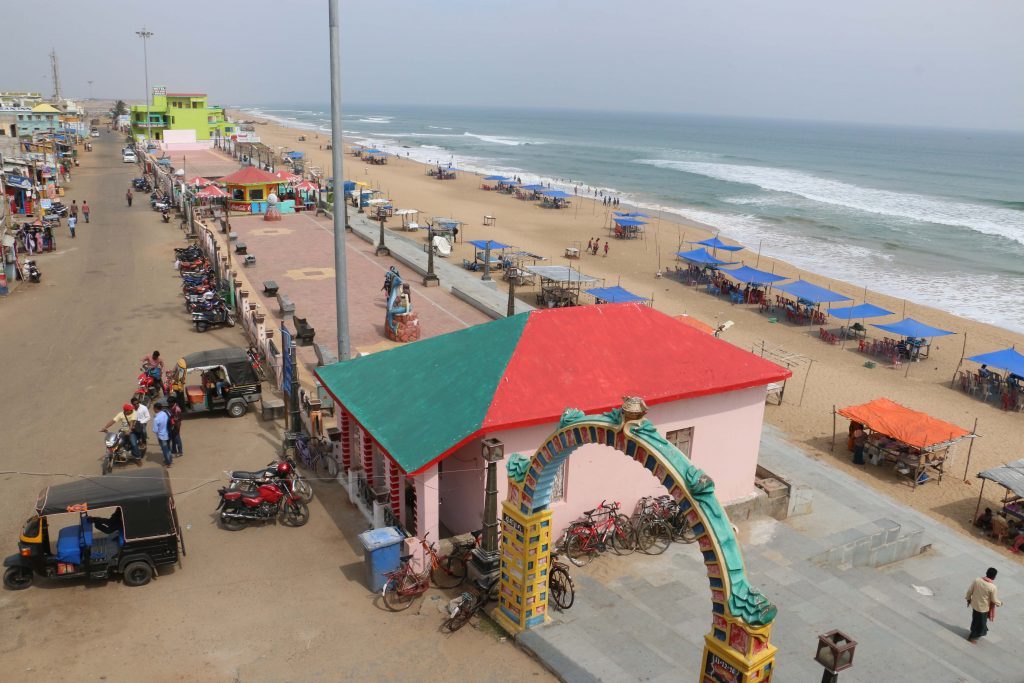 One of the most happening romantic places in Odisha is Gopalpur. This beach is especially known for being totally offbeat and providing a fantastic view of the sunset. You just have to pack your picnic bags and take some snacks along with your partner to enjoy a calm time relaxing on the beach and viewing the most spectacular sunset of your life. Pro tip — if you want to click some really fabulous Instagram worthy pictures together, then the sea and the sun is the perfect combination for a photogenic backdrop.
4. Gandhamardan Hills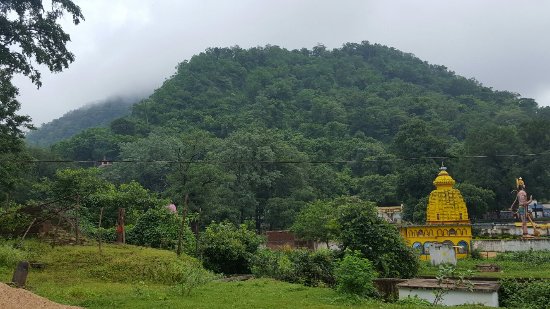 When we are talking about hill stations, adventures places and beaches of Odisha, the Gandhamardan Hills should definitely be stressed upon. This place is one of the finest naturally beautiful destinations of Odisha. You will love trekking towards the most green and luscious meadows along with gaping at the majestic hills and enjoying the fabulous scenery all around .
5. Sanaghagara Waterfalls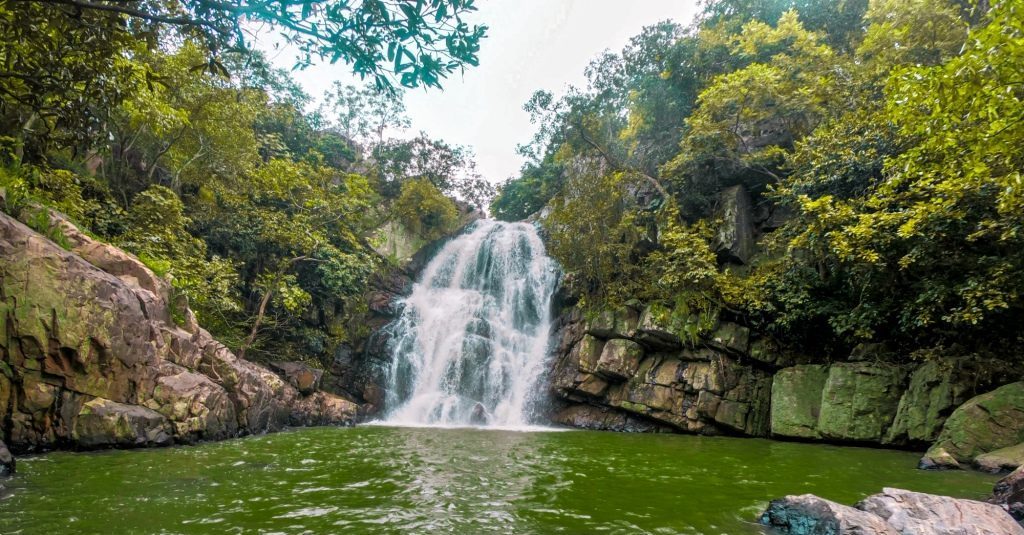 Sanaghagara Waterfalls and the vicinity are one the most romantic places to visit in Odisha for couples. The luscious cascade of pure water falling from a great height and touching the rocks with a splash is certainly a magnetic view. You will love spending a day amidst this calm scenery enjoying sometime near the gush of waters. And if you both love trekking and camping, then there is an opportunity for that as well in this location.
6. Nandankanan Zoological Park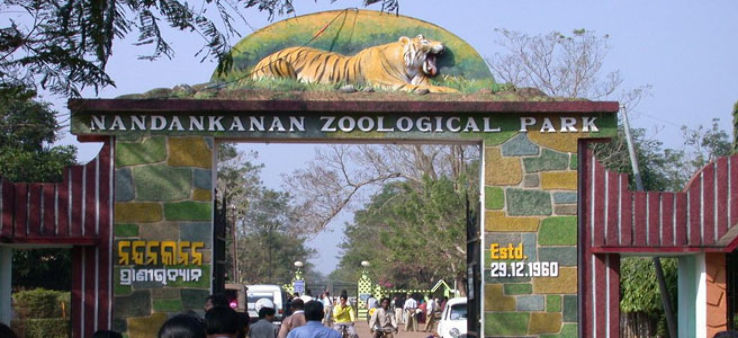 Though not romantic in a conventional way, but this zoological park is one of the top attractions of Odisha. So, we thought when you desire to indulge in some exciting activities together, you might as well experience the novelty of going for a safari at this zoological park. You will find some very rare species of animals in here along with a fabulous range of birds and flowers at this park. And if you are wildlife or nature lovers, you may as well find the safari romantic.
7. Chandrabhaga Beach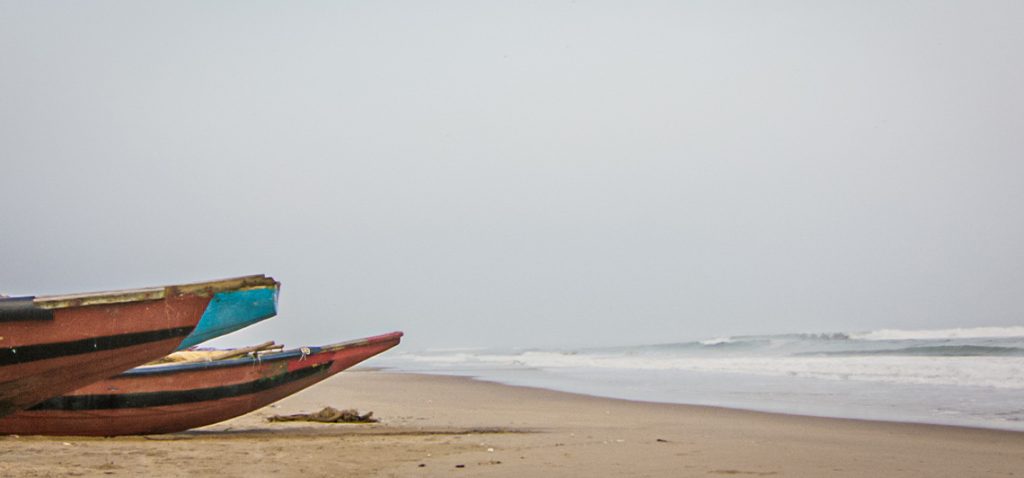 Often we see that the best road trips for couples lead to some peaceful yet quaint location. And that is exactly what the Chandrabhaga Beach is! It is a very peaceful and heavenly beach that is hardly known to the touristy crowd. That is why you will find absolute privacy at this location. The charm of enjoying the sunset together or just relaxing under the cool sky near the seaside is enough to rejuvenate your feelings and refresh you both.
8. Biju Patnaik Park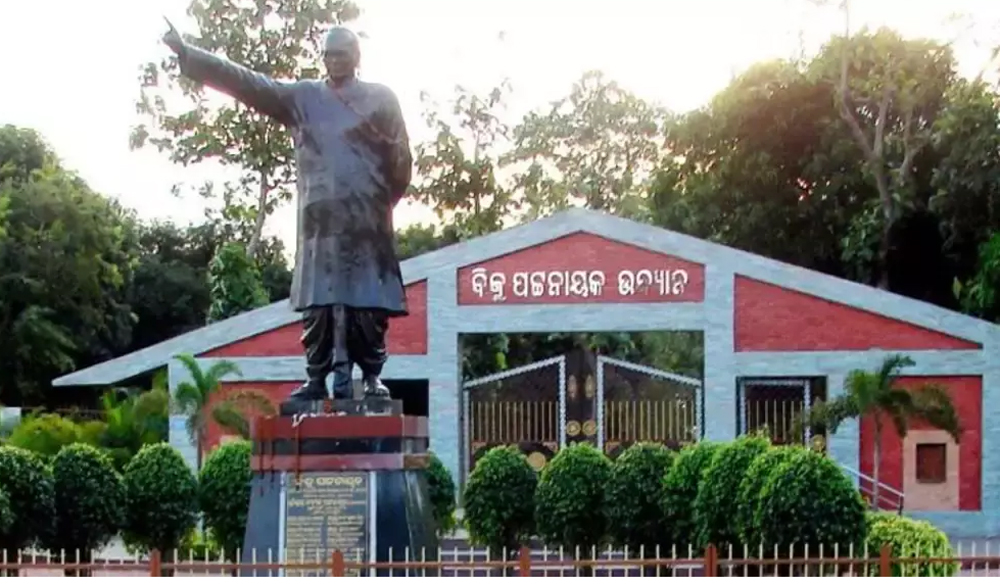 Take a car rental from Revv and head to the most glorious park of Odisha, the Biju Patnaik Park. This park flaunts a wide range of carefully manicured and maintained plants that you rarely find in any other part of the country. You can spend some relaxed time with each other at this park and even click some great pictures near the blossoming flowers.
9. Bhubaneswar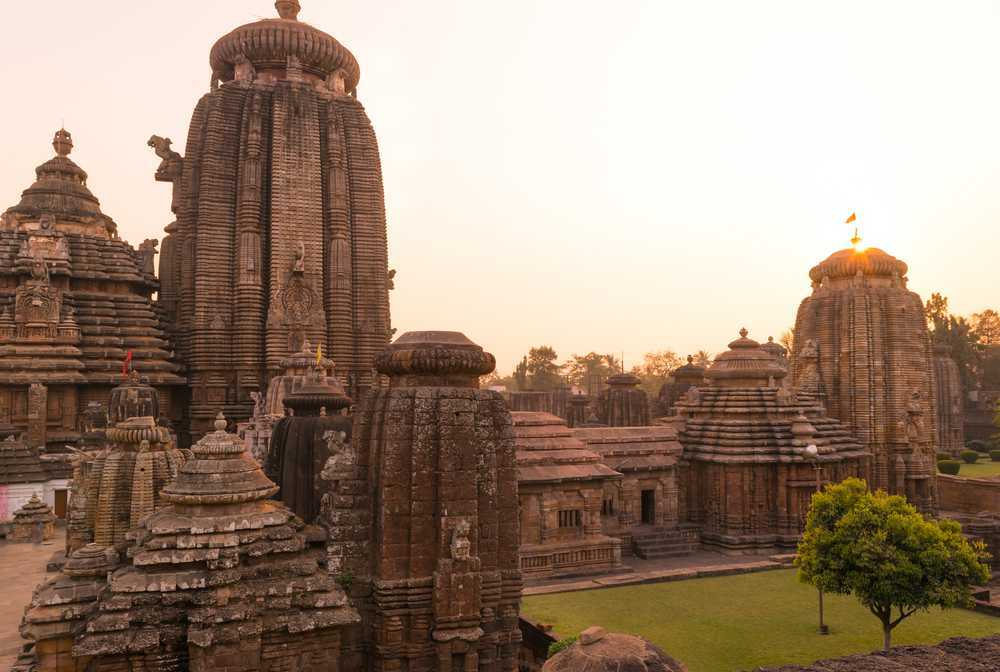 We just couldn't stop ourselves from mentioning Bhubaneswar— the land of temples in Odisha. You would be totally stunned by the beautiful architecture of these prominent temples and take this opportunity to pay homage. Do think of spending some time marvelling at these creations while you are having a romantic holiday at or near this astounding place.
We know these destinations are really enticing and you're already making plans to reach there as soon as possible. And thankfully with a self-drive car rental, you can have a safe trip even amidst the pandemic scare. But remember, there are other fascinating locations of Odisha where you should stopover — yes, we are talking about the splendid Konark, the wonderful Ganjam, Chandipur – for some more amazing beaches, Balasore – known for the exotic wildlife, and Raghurajpur Artist Village for admiring oodles of talent that Indian artisans possess. Reach out by riding together and make your lovely journey lovelier!