Looking For a Romantic Ride? Steer to Spellbinding South India
When you are in love, the whole world seems lovely and heavenly. But when it comes to spending some private time with your loved ones, the cramped apartment in a concrete jungle city seems overbearing. It kind of squeezes all the romantic aura out. And that is when you often crave to visit the locations that create a delightful backdrop to nudge the romantic vibes and sweetest feelings out of you.
You might as well be sitting with a map of India checking all the places which are extremely romantic. But let us tell you, road trips in South India are considered to be the most suitable in this context. This southern zone of India is a magnificent blend of traditional values and modern infrastructure. You get to see the most exciting beaches, wonderful sea, aesthetic hill stations, and incredible lakes here. What's more, the warm hospitality and positivity in the air add to the distinct charm. And if you want a cosy seclusion, what could be better than the comfort of a car meandering at your own sweet pace exploring the lanes and by-lanes and getting to know the land and its people up close?!
Important matters to consider when travelling to South of India!
Best time to visit the South of India — Do you believe in the concept of best time to travel when you are in love? (It's almost the same all year – suitable and sweetest!) But if you even want the weather to be as exquisite as your love, then do visit the South of India between June to March.
Essential things to do in South India — There are myriad things to do in South India like beach walking, bird watching, water sports, sightseeing, exploring the traditional monuments and temples, and even enjoying the fabulous nightlife – apart from knowing about the traditional lifestyle and cuisine.
Enjoy a romantic getaway in the South of India!
Road trips for couples are the best therapy to come closer to each other. We are sure even you are looking for this therapy and therefore planning a trip to South India at the earliest. In this case, don't forget to visit these destinations with your partner to enjoy your snuggly time of togetherness:
1. Kovalam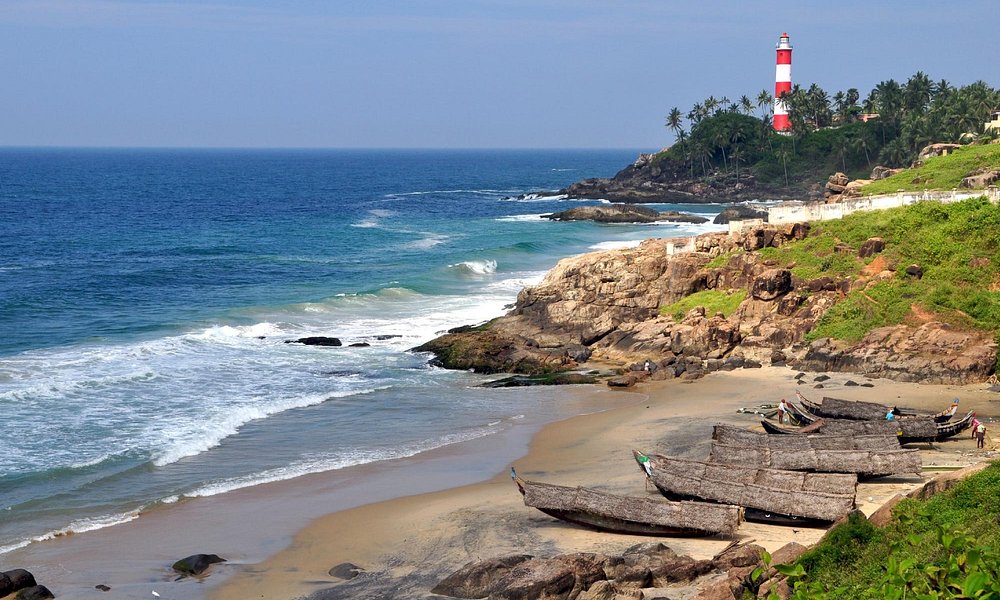 A beachside is the most suitably romantic place to head with your partner on a perfectly sunny day. Well, Kovalam is that location that adds charm to your visit. The gushing sea, mind-blowing beaches, serene backwaters, and picturesque location around make it such a magnificent place to enjoy your calm time together. And if you both are adventure seekers, you'll love to indulge in the water-sports available for you at the Kovalam Beach.
2. Varkala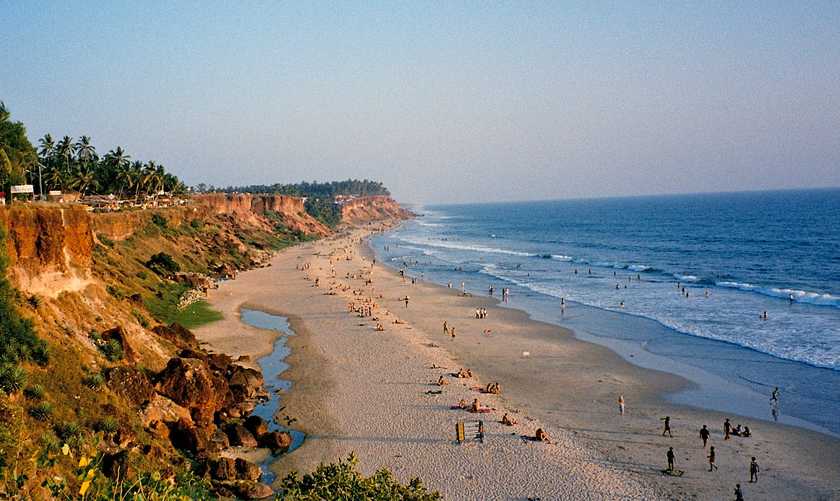 Your romantic road trips are certainly going to be incomplete unless you drive to Varkala. It's a lovely destination with the peaceful Kappil Lake where you can enjoy boating with your partner. Even the Varkala Beach is inviting you to walk on its soft sands holding hands together. And to seal it perfectly, pray for your togetherness at the temple located on this beach and enjoy yummy snacks at the coffee house near it.
3. Bekal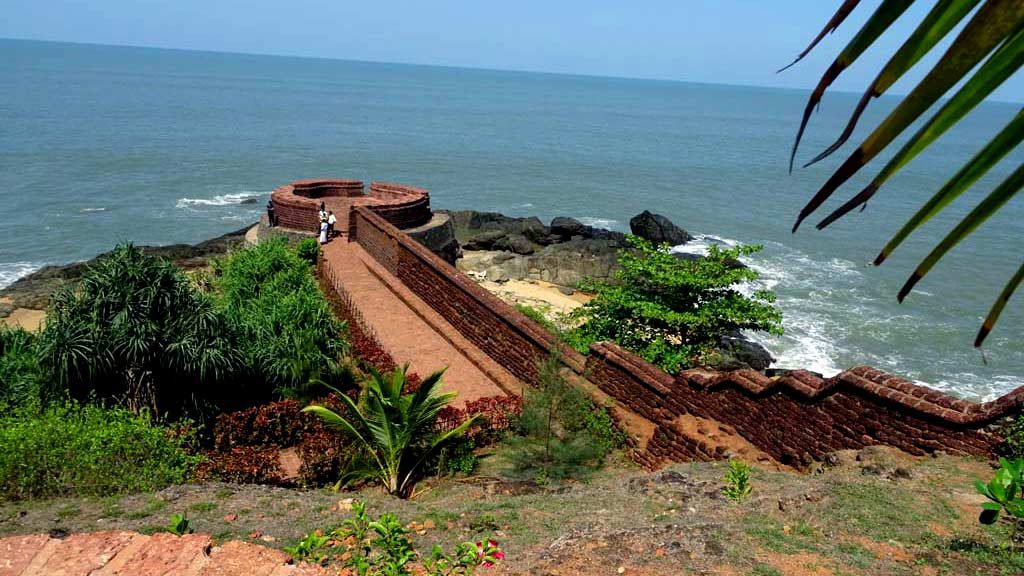 One of the most enticing long drive destinations near Kerala is Bekal. It's an enchanting fort town away from the city cluster and gives you the perfect privacy you desire! The stunning Arabian Sea looks so splendid from the iconic Bekal Fort. And since you two need some fun activities as well, why don't you try Kayaking in the sea or enjoy the special couple spa to relax together?
4. Alleppey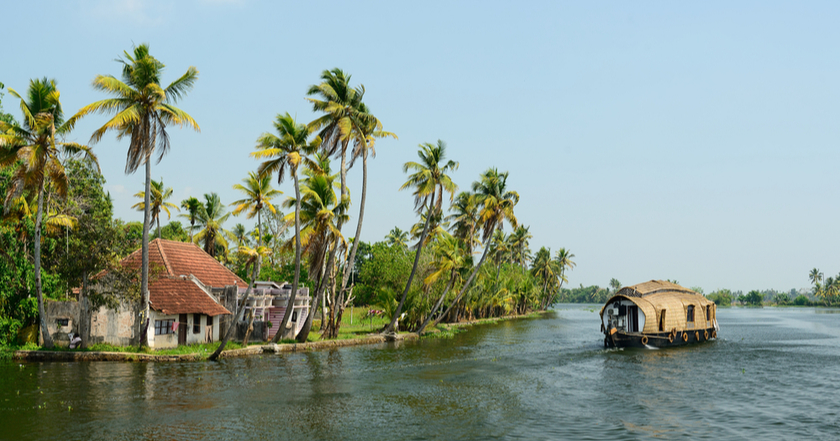 Kerala is without doubt one of the most romantic places in South India. And Alleppey carries this vibe perfectly well. This famous honeymoon destination of India has spectacular backwaters and the most romantic boathouses at your disposal. So, you can enjoy some very private moment together amidst the beautiful sea and marvellous nature (not to mention the mouth-watering cuisine). (Hitting the nearby beach once in a while is an added perk!)
5. Rishikonda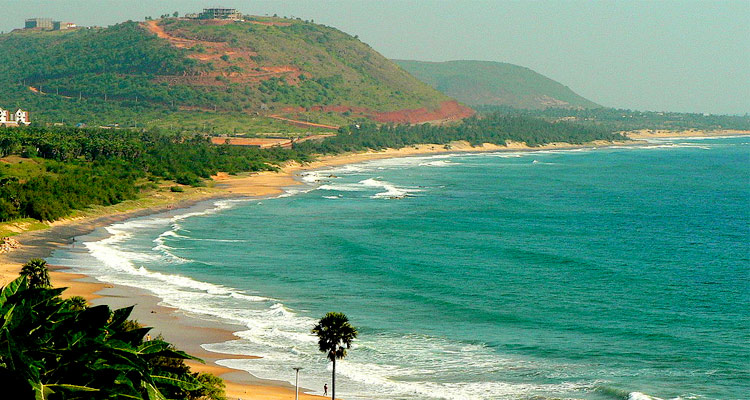 You probably are already aware of Vizag! It's one of the famous and culturally rich tourist attractions of South India. And Rishikonda is an integral part of this city and the most romantic place here. You'll especially fall in love with the stunning beach and the town that looks straight out of a picture postcard. Drive here to enjoy a relaxing time in each other's company away from the hustle of the city.
6. Gokarna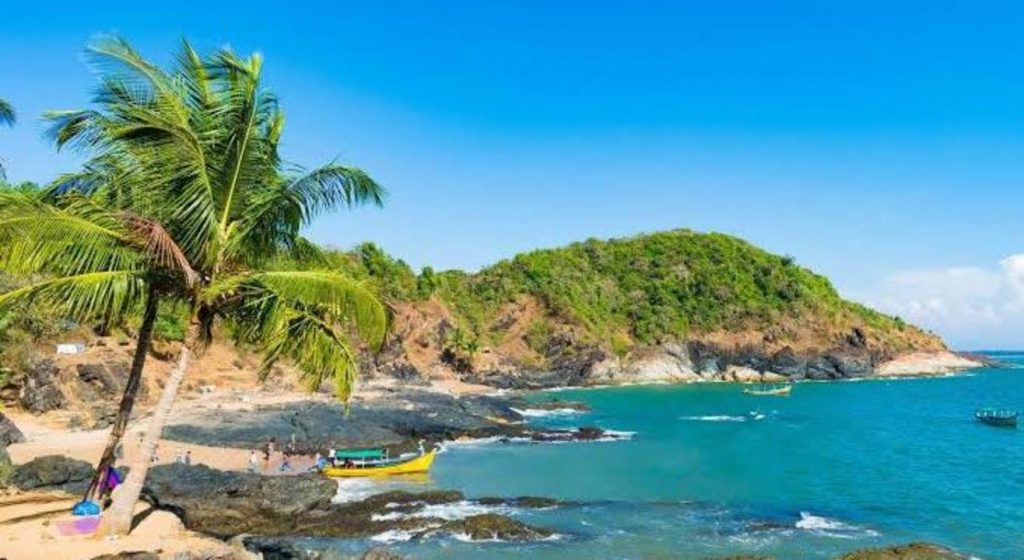 Just take a car rental from Revv In Karnataka and enjoy a wonderful journey to the most astounding beach of this State — Gokarna. The mesmerising natural sceneries of this location are worth enjoying. You'll love the waterfalls, the beach that's entirely clean and pure, the flea markets to enjoy a fabulous time shopping, and even a yoga centre to soothe your senses together. What else could you ask for in a romantic destination?
7. Kottakuppam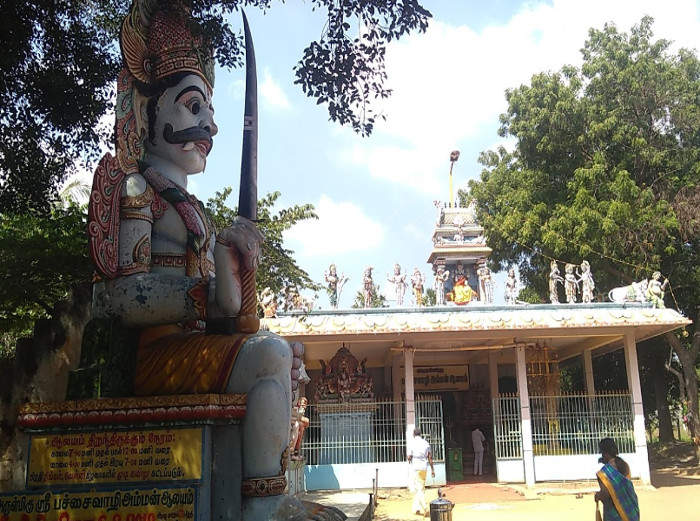 One of the hidden gems of South India – the Kottakuppam in Tamil Nadu is definitely a must visit destination with your partner. If you are keen on spending some time alone on the beach with the most captivating surroundings, then it's surely a perfect place to head to in your self-drive car rental.
8. Marina Beach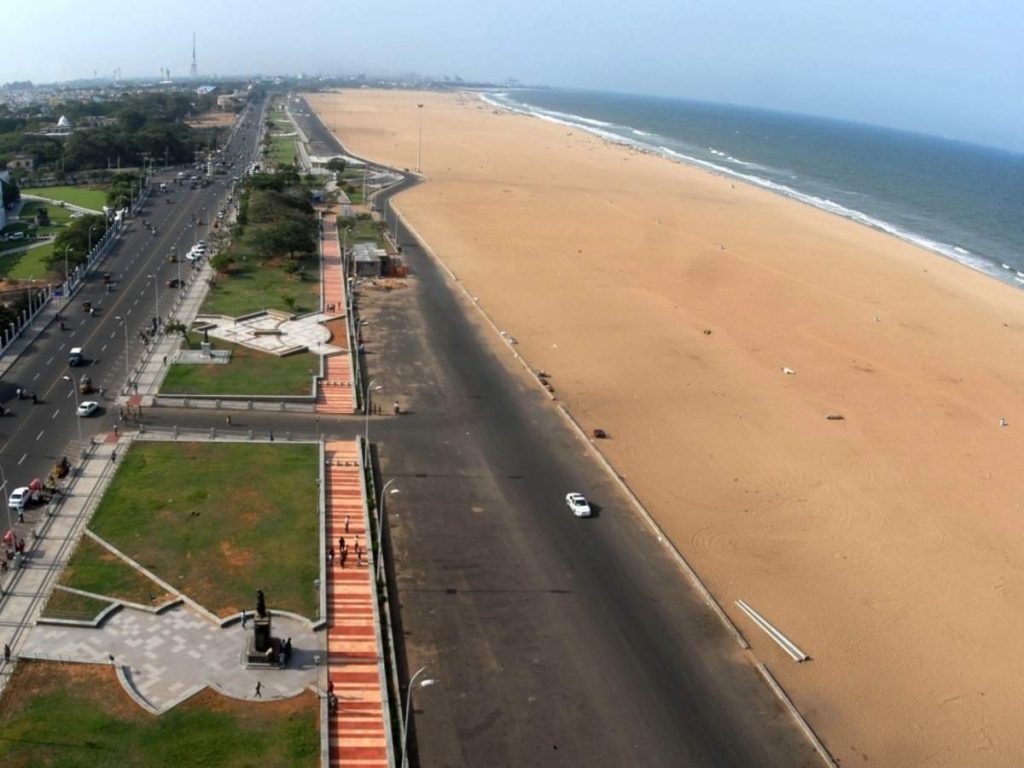 How can we forget mentioning the Marina Beach in the South of India, one of the best places around Chennai, when we are talking about stunning and romantic destinations? There is a special aura of cheerfulness and romance in the vast beach with an unending line of coconut trees and glorious hills lacing the horizons. What's more — the water sports activities at this beach are a treat for sure.
9. Lakshadweep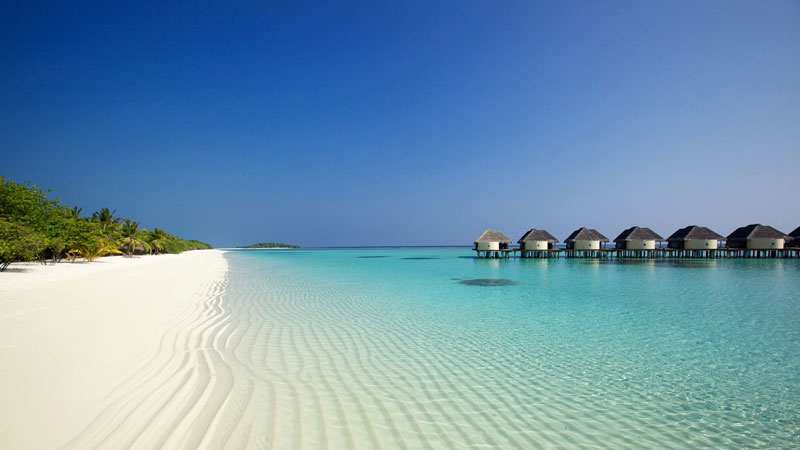 Let's not underestimate this magnificent island of the South when the talk is all about romantic destinations. With some fascinating sceneries, lovely beaches, oodles of fun and exciting water sports activities like scuba diving, surfing, kayaking, etc., this place is a heavenly location for couples.
10. Coorg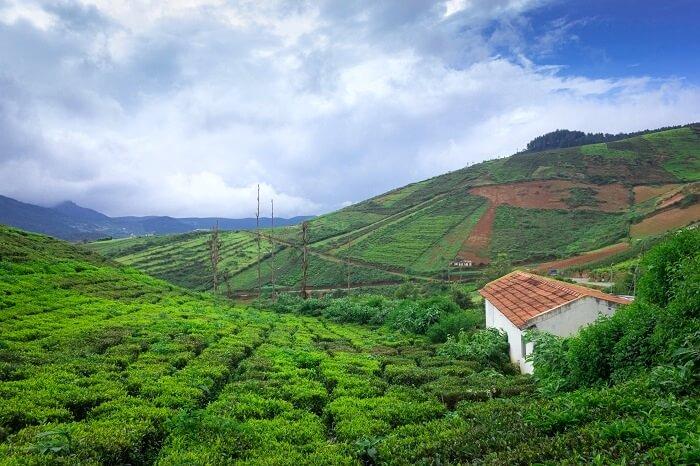 Coorg is a charming hill station of the South with everything green and refreshing. The magical aroma of coffee all around the place, the mist in the air, lovely waterfalls, and perfectly cosy climate all throughout the year — we couldn't think of any more praises to prove that it's a perfectly romantic destination in the South to head with your partner. Pro tip – Coorg prides in its cuisine and homemade wine.
The list of the romantic places in South India can actually be very long and you can read about them for hours. But these are the most alluring ones for sure. However, we have listed for you some more equally enticing places that have romance in the air — like — the very sensational Ooty – a lovely hill station of the South, the breath-taking Kodai Kanal known for its heavenly hills, the enchanting Coonoor – a smashingly romantic place, the unexplored Araku Valley – a charismatic destination, wondrous Munnar – the lush green place of the South, and the dreamy Yercaud – the place that reeks of tranquillity. Now when you have such a long list of destinations to head to with your partner, why stay back and wait anymore?