12 Best Shopping Places in Chandigarh Where You will not be able to live without Shopping
Chandigarh is famous for many reasons including the honor of being the first planned urban city of India. The city was planned with many residential areas neatly organized in sectors with amazing shopping destinations built into them. The shopping in Chandigarh is a delight, thanks to the well developed retail culture due to high income of the population, and the fondness of Punjabi culture for fashion and other goods. This does not mean that all the shopping places in Chandigarh are meant for the rich, since many reasonably priced stores including street shopping are available. Let us take a look-
12 Popular Shopping Places in Chandigarh:
Best Shopping Markets in Chandigarh to Explore
1. Palika Bazaar, Chandigarh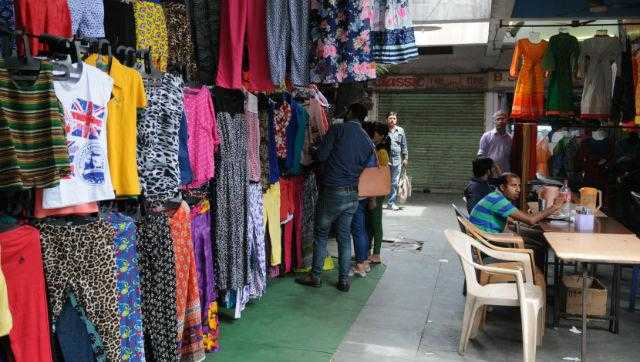 It is one of the most popular market in chandigarh for shopping and even almost all the tourists take a small trip to this place once. Starting from Clothing, footwear, accessories, gifts, cosmetics to food products, you will get everything here at the most affordable prices. You can also try some of the authentic Punjabi cuisines here once your shopping is done.
Location: Sector 19D
What to buy: Clothing, footwear, accessories, gifts, cosmetics and food products
2. Patel Market
, Chandigarh
Patel market is located near the University and Colleges. It is one of the favorite shopping destination in Chandigrah for students. You will find many trendy bags, fashionable clothes and footwear, and other accessories in this market. Not much frequented by the older residents of Chandigarh, the market is also a great place to try some street food.
Location: Sector 15
What to buy: Ladies bags, Fashionable Clothes, Footwear and other Fashion Accessories
3. Shastri Market
, Chandigarh
It is one of the oldest markets in the city of Chandigarh. Visit this beautiful market to find a wide variety of gorgeous Phulkaris, cotton salwar suits, traditional Punjabi juttis, stunning accessories, and striking oxidized jewelry. This place is very popular among the younger generation and you can often spot them buying some hip designs and cool threads.
Location: Sector 22
What to buy: Phulkaris work salwar suits, Traditional Punjabi juttis, Stunning Fashion Accessories, and Striking Oxidized Jewelry.
4. Punjab Government Emporium
, Chandigarh
No matter which traditional Punjabi attire you are looking for, you will get all of it here. They also have a huge and beautiful collection of embroidered Phulkari dupattas. The emporium itself is called Phulkari and has souvenirs and accessories as well which are expertly paired with your dress by the knowledgeable and prompt attendants.
Location: Sector 17A
What to buy: Traditional Punjabi, Embroidered Phulkari Dupattas
5. Furniture Market
, Chandigarh
If you are looking for the best quality and recent designs of furniture for your home or office, you do not have to think about anywhere else and straightway head to Furniture Market. You will also get a wide range of pottery items in this market. A huge selection of decorative items at reasonable prices makes it a worthwhile destination.
Location: Sector 34
What to buy:Furniture for Home or Office
6. Shopping Plaza
, Chandigarh
Undeniably the best places for shopping in Chandigarh, the Shopping Plaza is well known not only amongst the residents but also tourists. This beautiful shopping complex is very well designed with fountains as well as sculptures.  You can find great diversity in the types of shops from high end fashion brands to flea market style pedestrian shops.
Location: Sector 17
7. Rehri Market
, Chandigarh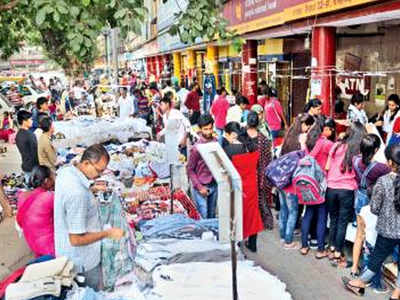 The biggest strength of this market is the amazing location. Located conveniently in sector 15, this street market can be accessed easily for everyone. It has shops selling a variety of goods including shoes, ornaments, clothes and household things.
8. Sadar Bazaar
, Chandigarh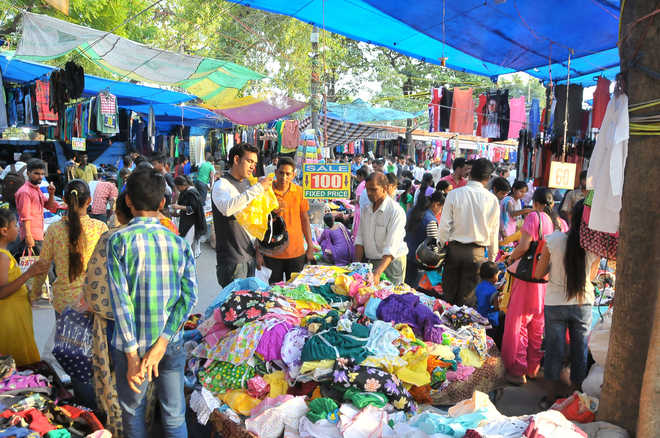 Many cities in India have a Sadar Bazaar however only a few can match the quality and collection of goods that are sold in the one in Chandigarh. It is famous as the best shopping markets in Chandigarh for the huge variety of goods that are sold here all the time. The best part of the shopping experience is that you can bargain to your heart's content.
Location: Sector 19
9. Sector 11 Market
, Chandigarh
Sector 11 market is all about a good time, going hand in hand with your shopping. A Café Coffee Day welcomes you once you are exhausted with a brilliant cup of coffee. Do keep in mind that the place doesn't have an ATM and many shops still take only paper money, so it can turn out to be an inconvenience.
10. Krishna Market
, Chandigarh
Similar to Rehri market in this beautiful city is Krishna Market, located in Sector 41. The best part about this market is the affordable options that it has available, especially the range of options in ethnic wear that it offers. While it may not be as swanky and fancy, it still is one of the best shopping places in Chandigarh.
Location: Sector 41
What to Buy: Ethnic wear, and Fashion Jewelry
Shopping Malls in Chandigarh
Apart from these options Chandigarh also has its share of malls. With great selection of stores, both international and domestic, these are a few of the malls of Chandigarh that offer an excellent shopping opportunity:
11. Elante Mall
, Chandigarh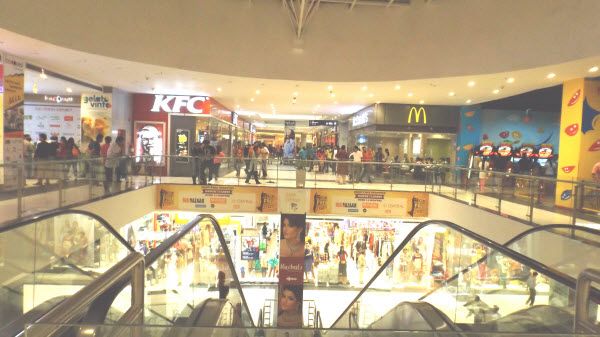 One of the largest shopping malls in the city, Elante Mall has classy stores with great brands and is a favorite among the local youth. Apart from shopping, the mall also has a Cineplex as well as numerous restaurants with amazing eating options making it a great place to spend the day with family and friends.
Location: Purv Marg, Industrial Area Phase I
12. North Country Mall
, Chandigarh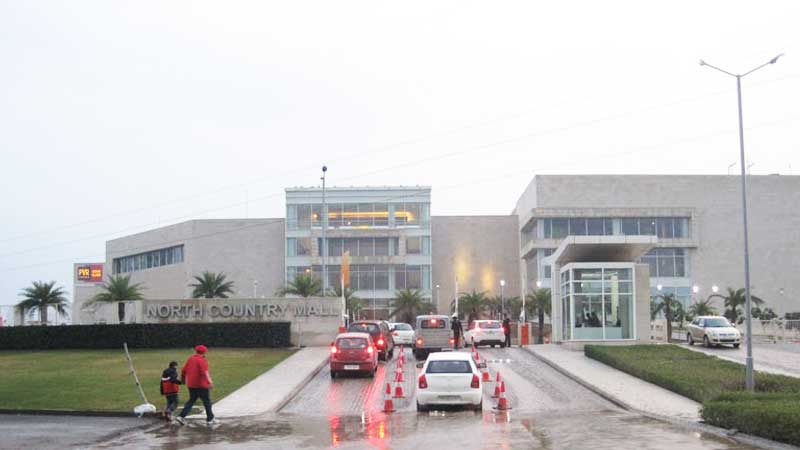 North Country Mall is the largest mall in Punjab and is a hot favorite among the residents of Chandigarh due to the excellent options of entertainment. Apart from being home to the well known brands, the mall also has a PVR which appeals to a lot of people. The mall is out of the city bounds and situated in Mohali.
Location: NH 21, Chandigarh Kharar Road, Sector 118, Mohali
Today when most of the businesses are moving online, finding a brick and mortar stores in these busy times is becoming rare. In Chandigarh though, we have no shortage of shopping actions as evident from the above list. The city provides shopping options to people with varied needs, budgets and tastes. Best way to go about shop to shop is to car rental in Chandigarh by Revv. This saves you from the hassle of hiring a cab each time you want to travel and also from the high charges of the cabs.