Shopping places in Kochi that will hook your inner shopaholic right away!
Shopaholics deserve some much-needed succor whenever they're on vacation and nobody realizes this better than fellow shopaholics themselves! Traveling to Kochi means spectacular experiences all around, no doubt about that. However, being true shopaholics ourselves, all we did was look around for cheap shopping places in Kochi and there are in fact quite a few shopping places in Cochin that are true gems in a manner of speaking.
There are two sides to the coin if you are seeking out the best shopping places in Kochi. There are ample options available if you're looking for a plush and premier shopping area in Kochi while the best shopping places in Kochi are sometimes found across the city's streets and shopping thoroughfares. This is where you get to feel the city's pulse and get down to business straight away! On that note, here's taking a look at some of the top places for shopping in Kochi that will hook you instantly! You can also hire a car rental in Kochi for visiting the famous shopping places in the city.
Top 12 places for shopping in Kochi you must visit in 2021
Premier places for shopping in Kochi
Kochi is home to several premium shopping malls and high-end stores that cater to those seeking premier fashion and other accessories. Here's taking a look at some of the top picks.
Must Read: 6 Places to Visit in Jaipur for Shopping If You are a True Connoisseur
1. Lulu Mall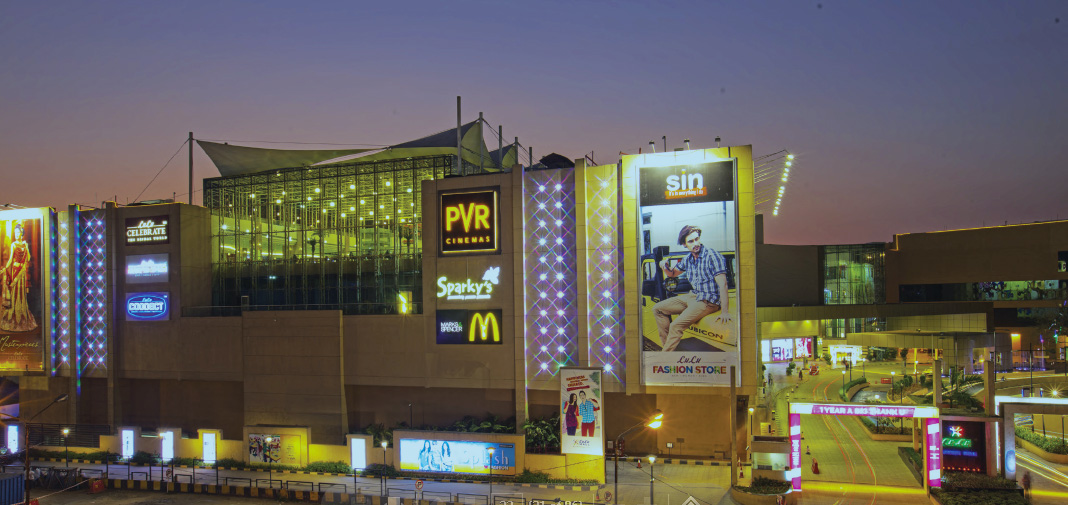 Lulu Mall is undoubtedly one of the biggest and most popular shopping places in Kochi. The mall is the biggest in the country and offers shopping facilities galore along with a wealth of entertainment and dining choices under a single roof. There are several leading retail brands present here including Wills Lifestyle, Zodiac, William Penn and more. When you're tired of carrying around your rapidly expanding shopping bag, take a break with sumptuous food at the 3,000 seater food court.
Location – 34/1000, NH-47, Edapally, Kochi
Timing – 9 AM-11 PM
2. Thread Clasilks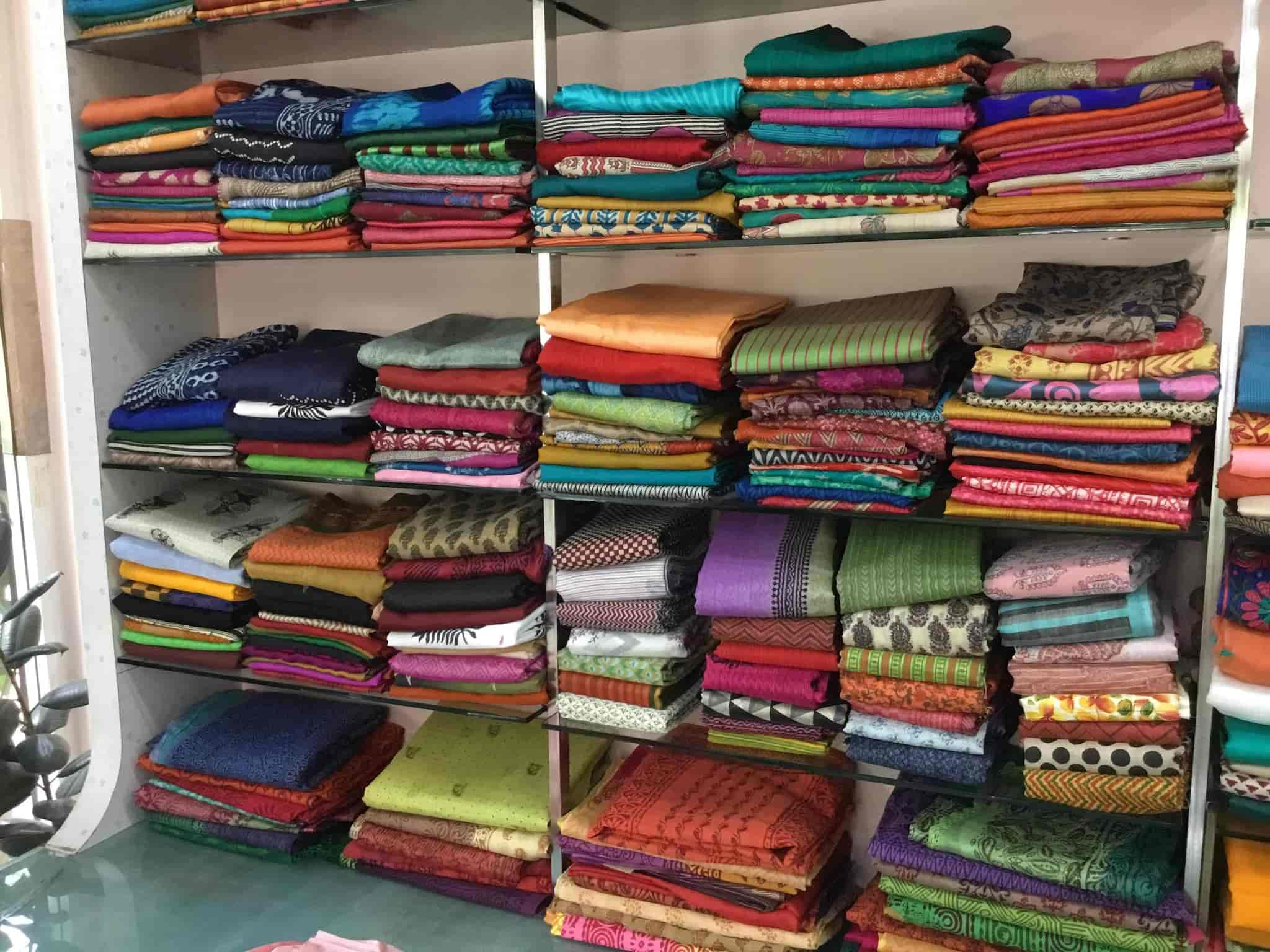 One of the plushest boutiques in Kochi, this is where women will love browsing through the amazing sari collections on offer, spanning categories like Banaras Silk, Kanchipuram, Raw Mango and more. There are traditional Mundu sarees worn by Malayalis that you should also pick up here. Shopping here is an experience worth having!
Location – Panampilly Nagar Avenue, KV Nagar, Kochi
Timing – 9.30 AM- 7 PM
Must Read: 15 Best Places to Visit in Kochi 2020
3. Centre Square Mall
One of the best shopping places in Cochin, the Centre Square Mall is home to several top brands including Reliance Trends, Arrow, Nike, Basics Life, Park Avenue and a lot more. There are several restaurants and dining options situated here as well. This is a great mall to shop to your heart's content.
Location – 40/6972, Rajaji Junction, Mahatma Gandhi Road, Kochi
Timing – 9 AM- 10 PM
4. ABAD Nucleus Mall
This mall has 66 stores with top Indian brands if you're looking to go the desi way with swag! Top brands include Aurelia, Max Fashions and FabIndia to name a few.
Location – NH-49, Poonithura, Maradu, Kochi
Timing – 9 AM- 10 PM
Must Read: Best Places to Visit in Surat for Shopping
5. Paris de Boutique
Another store that is popular with the city's swish set, Paris de Boutique has been designed by Jamal and Anil and offers amazing ethnic wear for almost every purpose and occasion. The fabrics here will wow you instantly!
Location- National Highway Bypass Kochi, Thammanam
Timing- 9.30 AM-8 PM
 Affordable/Street Shopping Destinations
Some of the cheap shopping places in Kochi can be found along its many promenades and shopping streets. Here's taking a look:
6. Marine Drive
The Marine Drive beside the Kochi backwaters not only looks good but also comes across a treasure trove for shopaholics! The Bay Pride and GCD Complex have several stores selling apparel, perfumes and a lot more at reasonable prices. There is a Flea Market that offers casual cotton clothing at unbelievable rates.
Must Read: Best Pocket-Friendly Shopping Places in Vadodara
7. Jew Town
Jew Town is home to several warehouses and shops that sell charming antiques and you can land some amazing bargains here as well.
8. Cochin Spice Market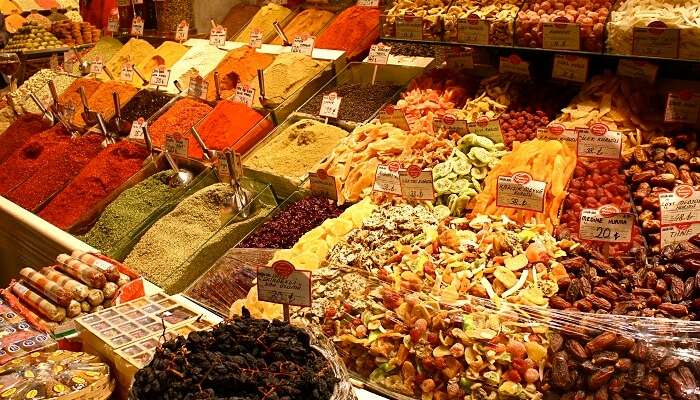 This spice market will help you snap up alluring spices like anise, cardamom, cinnamon, cloves, bay leaves and pepper at great rates along with the popular cashew nuts.
Must Read: The Most Epic Road Trips From Mangalore
9. Malabar Chips
This is a must-visit for tourists looking to dig into some of the yummiest banana (nendran) chips, one of Kerala's classic snack items. You can not only buy these chips yourself but also buy them for gifting to loved ones.
10. Princess Street
Located at Fort Kochi, Princess Street is a famous thoroughfare where you will love the erstwhile imperial architecture inspired by European colonnades and of course, the multiple cafes and heritage complexes along with galleries and souvenir shops. This is another great place to find some delightful bargains.
Must Read: 15 Best Road Trips from Chennai – You Must Visit Them
11. Ernakulam Market
Located at Basin Road near Marine Drive, this market is where you can find a variety of items at really reasonable rates in comparison to the premier shopping malls.
12. Bazaar Road, Fort Cochin
This road is anther amazing place to shop to your heart's content! There are ample varieties of apparel and accessories that you will find here.
Must Read: Bhubaneswar to Konark-Puri Road Trip- A fun Sea-laced Spiritual Quest
Shopaholics take note! Kochi is certainly a great city to let loose (both your mind and wallet) and shop to the fullest. Make a note of the shopping places listed above and check them out on your next trip!