Shop Till You Drop in The Most Delightful Markets of Vizag
Most people come to Vizag for its wonderful beaches but not many people know that it is also a great location to indulge in some shopping. Apart from local markets and stores, Vizag also has a number of malls and it is one of the best places to satisfy your shopping cravings as you don't have to dig too deep into your pocket.
Here are some of the best shopping places in Vizag that one must visit.
1. The Old Book Market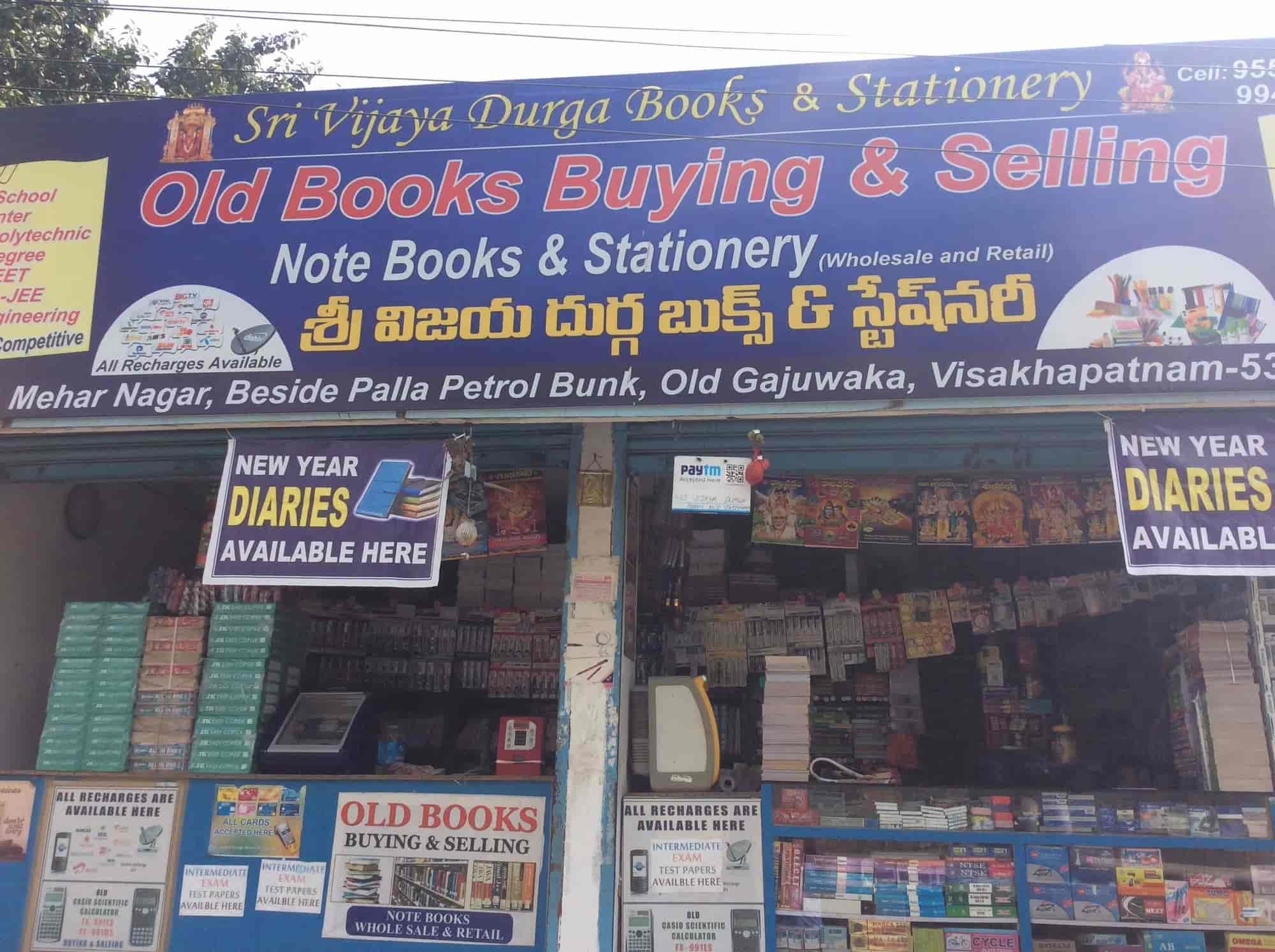 Yes, it could be a bit strange that the list starts with a book market but this is one of the famous landmarks of this city and is a bibliophile's delight. The old book market is somewhat of a heritage location in the city and is located in Central Vizag. It is a pleasure to see rows and rows of books neatly piled up. There are more than 30 shops and all of them sell academic and non academic books as well as fiction and nonfiction titles. One can land up with great deals on second hand books because they are sold at very low rates. One can also sell books as well as exchange old books for new ones here. Quite a few rare book shops are also to be found here.
Book  a self-drive car rental in Vizag for shopping
2. CMR Shopping Mall
This happens to be the largest and the most reputed of the shopping malls in Vizag and is known for selling high quality products. The mall is known for its premier jewellery and one can buy accessories of all kinds at very affordable rates. Along with that, there are retail stores offering traditional sarees and dress material and one should try out the electronics section here as well. There is a salon inside the mall and there are shops dedicated to cosmetics and beauty products too. The food court here is large and spacious and sells a number of cuisines while the mall makes for a perfect day outing.
3. Jagadamba Centre
The Jagadamba Centre is a market hub and for shopaholics who want everything at the same place, so this is an ideal location to be at. If you are interested in authentic handicrafts then you will not find any other place in Vizag as lovely as this one! The landmark here is the Jagadamba Theatre and it is frequented by both tourists and locals on days when there are performances. One of the major attractions here are the food stalls and one can get spicy street food here at very affordable rates.
4. Lepakshi Handicrafts
This handicraft store is managed by the Andhra Government and is known for its handcrafted goods. Apart from the local items, one can also find handcrafted goods from other states which are imported here. The most popular picks are figurines and statues of animals, Gods and decorative items for the home like lampshades and vases. Boxes and picture frames made from wood are also a popular choice. The store is frequented by foreign tourists and if you would like to buy some exclusive Gadwal sarees, then there is no better place for the same!
5. Kurupam Market
If you are a person that loves jewellery then you cannot miss this market. Gold and silver jewellery stores line alongside the thoroughfares here and designs offered are highly traditional and authentic. Many jewellery designers from across the country also showcase their creations here. One can also order customized jewellery which will be made according to the specifications of the buyer.
6. Daba Gardens
This marketplace is dedicated mostly to sports items and branded sportswear, which is why sports freaks and fitness enthusiast are often seen in this locality. Good quality sports goods are found here at very reasonable prices and all kinds of sports gear like cricket kits, football kits and roller skates can be bought as well. There are both international and national brands being sold here, hence it suits every pocket.
7. S R Shopping Mall
Another major shopping mall in Vizag, the S R shopping mall, is suitable for finding branded goods at affordable rates. Retail outlets of local products are also to be found and so we can find a good mix under the same roof. If you are looking forward to upgrading your wardrobe without spending too much, then you can come here. There are separate sections dedicated for men, women and children and there are also retail outlets selling branded utensils, home furnishings, home decor products and the like while the food court serves lip-smacking dishes. The shopping mall records heavy footfalls when there are sales and shopping offers in Vizag.
8. Beach Shacks
While there are many proper shops in the city, one must not forget to visit the beach shacks which line the beaches of Vizag and these are fabulous places to pick up trinkets and knickknacks. Most of the items sold here are made from cloth and sea shells and they are handmade and also completely organic in most cases. The sellers are mostly dwellers of villages that lie not far from the main city and this happens to be one of their main sources of livelihood. The items picked up here could make for great souvenirs back home. They are also very affordably priced and the ambience of the beach market is something that in itself is quite remarkable.
In addition to the market, there is also a rise in online shopping in Vizag. People here are now getting branded products and overseas products by shopping online. The stores here also act as pick up and drop spots for some of the items. So there are a number of other options to be explored as well. Those who visit Vizag on vacation, invariably take back a lot with them back home. There is something very calming about shopping here as the shops are teeming with humanity and yet not overwhelmingly so. You will find this to be one of the most charming shopping destinations you have ever come across.
Must Read: Places to Visit for Shopping in Tirupati