Experience Spirituality in Summers via Road Trips to These Amazing Locations
The spiritual belief and religionism is something that is deeply embedded in the Indian culture. Globetrotters have landed in India in search of peace and serenity since times immemorial. So, if you are visiting India and not heading to places with spiritual significance, then you are certainly missing out on something important. And as the summer vacations knock on the door, it is the best chance to visit some of the most prevalent spiritual locations of the country. Believe us — you will be impressed by the positive ambience and great vibes of these places apart from the grand religious and spiritual offerings. And if you intend to discover these places thoroughly, then why don't you opt for road trips to the most renowned spiritual locations of the country?
Essential pointers to remember when travelling to the spiritual locations of India!
If you plan to go to the spiritual locations via road trips in India, then do keep certain crucial things in mind. This will make your journey perfect and extremely seamless.
Best time to travel in India — The best time to visit India is from October to March 
Sightseeing
Adventurous activities 
Religious tours
Heritage exploration 
Wildlife tours 
Bird watching 
Beach holidays 
The popular spiritual locations in India to visit during this summer vacations 
A road trip to the most amazing spiritual places in India is definitely going to make you feel refreshed, enlightened, and peaceful. And we think you shouldn't delay in planning such a road trip. The summer vacations are the best time to opt for a nice spiritual holiday at these locations. And if you want some references to know about the same, continue reading.
1. Varanasi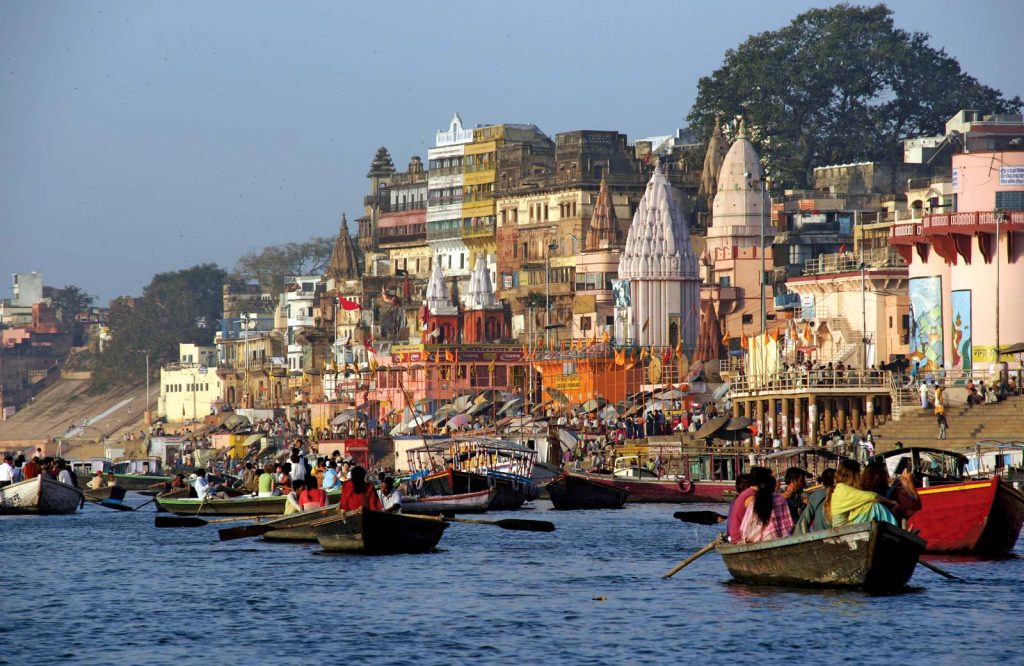 Call it the spiritual enlightenment capital of India, Varanasi is a very renowned religious town with lots of prominent temples and ghats. You'll find loads of spiritual ceremonies going on at this place during the entire day and a massive rush of devotees flocking here throughout the year. River Ganga flowing along the ghats of Varanasi is the place where you can get rid of all your sins.
Known for — The Ghats and ancient temples 
2. Bodh Gaya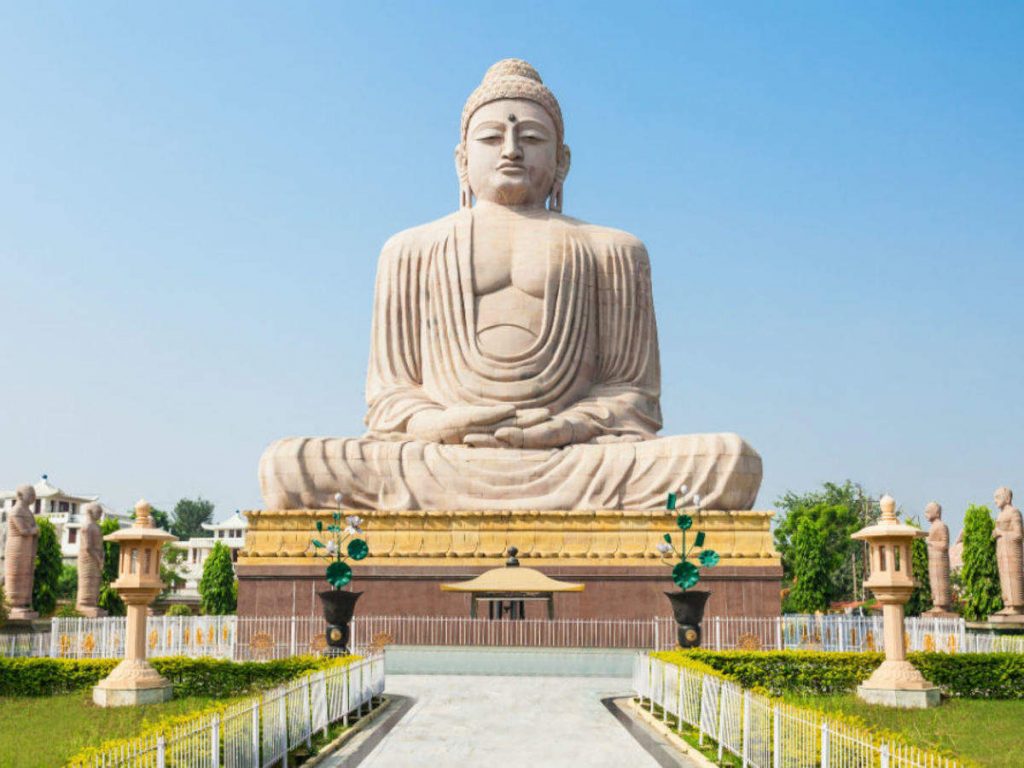 Bodh Gaya in Bihar is one of the best spiritual places in India for meditation and connecting with your inner self. It's the destination where Siddhartha Gautama attained his enlightenment and became the great Buddha. You'll find the spiritual tree at this location where he attained salvation and also the Mahabodhi Temple which is also a UNESCO World heritage site.
Known for — The Bodhi Tree and Temple
3. Golden Temple, Amritsar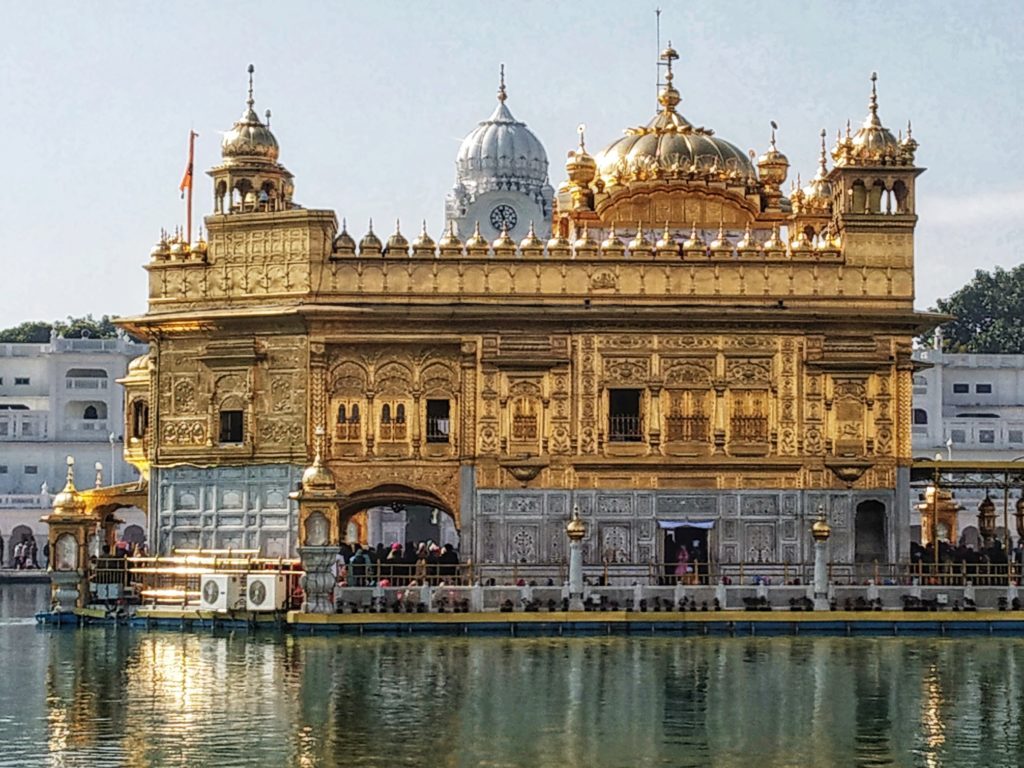 Punjab has the famous Golden Temple which is also one of the celebrated tourist attractions of the country. The most sacred Sikh Gurudwarawa was built in the year 1604 and till date continues to have the same glamour and importance. Visit this temple to view the sacred Amrit Sarovar and witness the largest langar in the world. 
4. Haridwar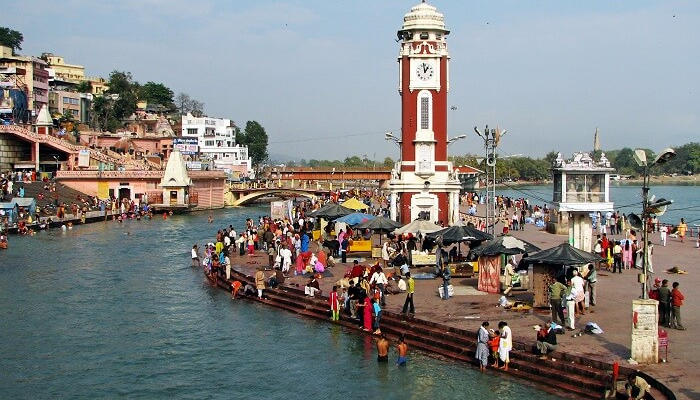 Haridwar is one of the most sacred spiritual locations located in Uttarakhand in north India. The Sapta Puris of Haridwar or the seven holy places located here are a must visit when you're visiting this town. You should take a dip in the holy Ganges when you visit Haridwar to purify your soul from all the evils.
5. Vaishno Devi, Jammu and Kashmir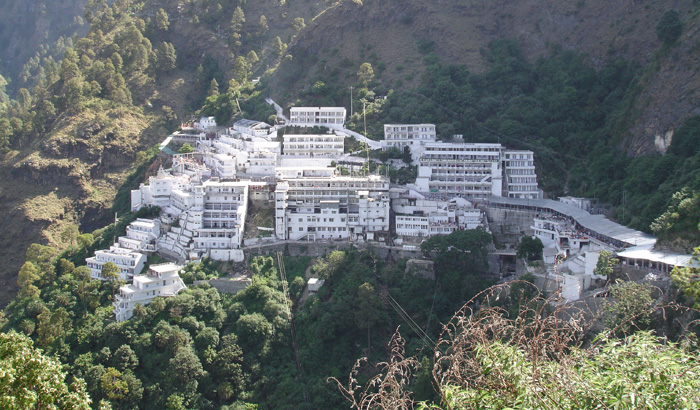 Summers are the best time to visit the Vaishno Devi Mandir in Jammu and Kashmir. This is one of the most divine places in India that can be reached either via trekking or horse riding or helicopter. It's a famous spiritual centre visited by lakhs of people daily as they believe it to be the place where they can get their wishes fulfilled.
6. Ajmer Sharif Dargah, Ajmer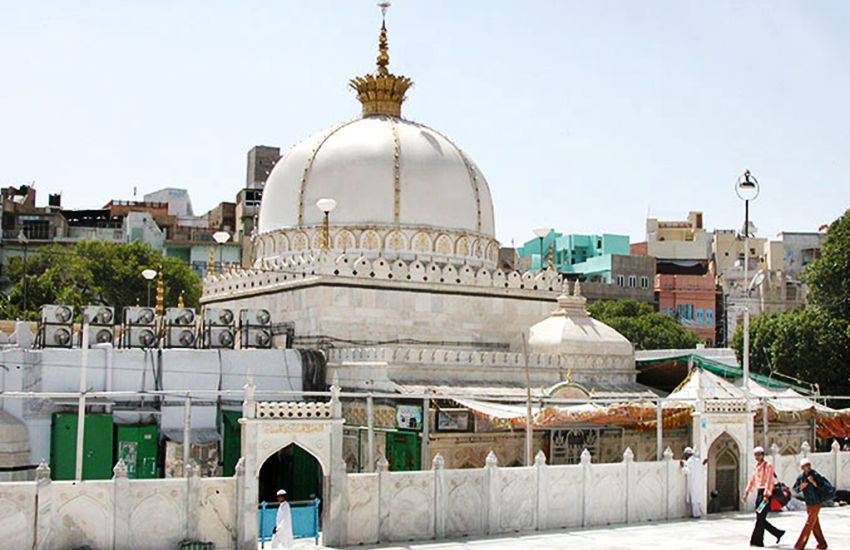 The Ajmer Sharif Dargah dedicated to the Sufi Saint Moinuddin Chishti is a spiritual location visited by people of all religions. You don't just get to view one of the most famous shrines of India by visiting here, but even the massive crowd of believers are enough to reinstate your faith. 
7. Kedarnath Temple, Uttarakhand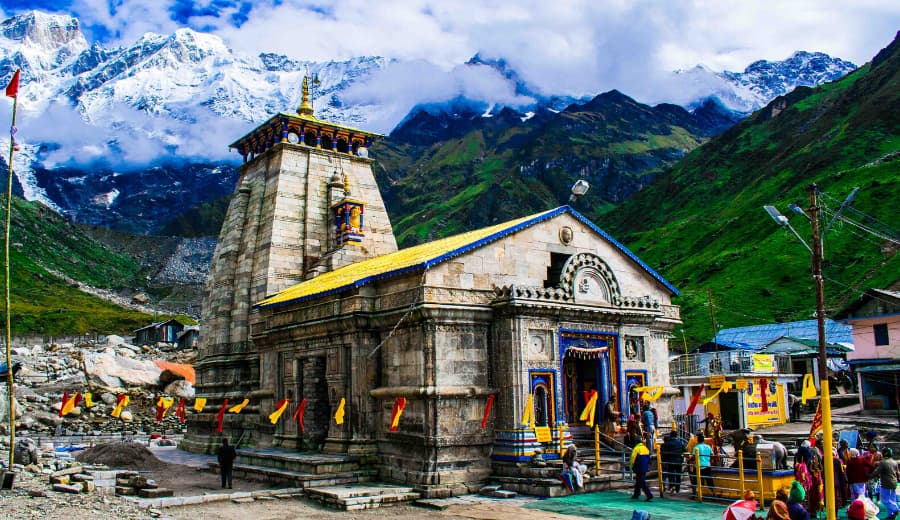 Uttarakhand is the most sought-after location during the summer vacations in India. The Kedarnath Temple located here is one of the 12 Jyotirlingas found in India. Apart from this ancient temple, you'll find the incredible beauty of this place impressive. And the wonderful spiritual and religious ambience is enough to make you feel peaceful from inside.
8. Rishikesh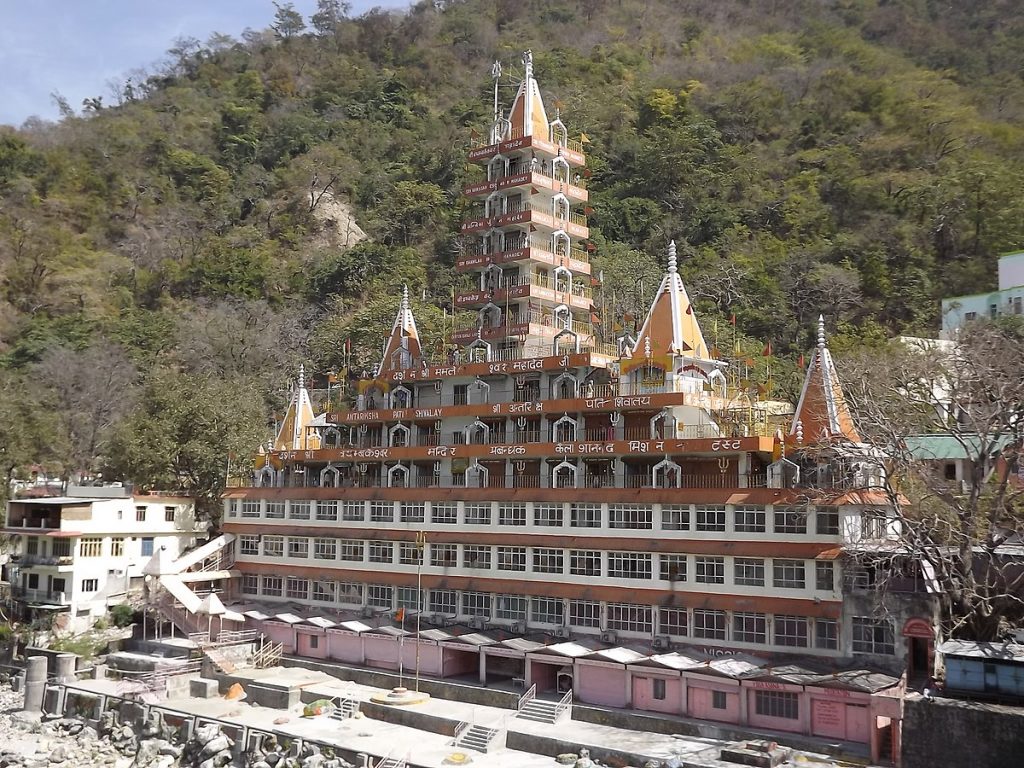 You'll have to visit Rishikesh during your summer trip if you are searching for the positive energy places in India. The Yoga Capital of the World has many ashrams and centres where you can find peace and spirituality at its best and spend some time thanking the forces. With the River Ganges flowing by, you even get a chance to take a holy dip in it and attain purity of soul.
9. Hemkund Sahib, Uttarakhand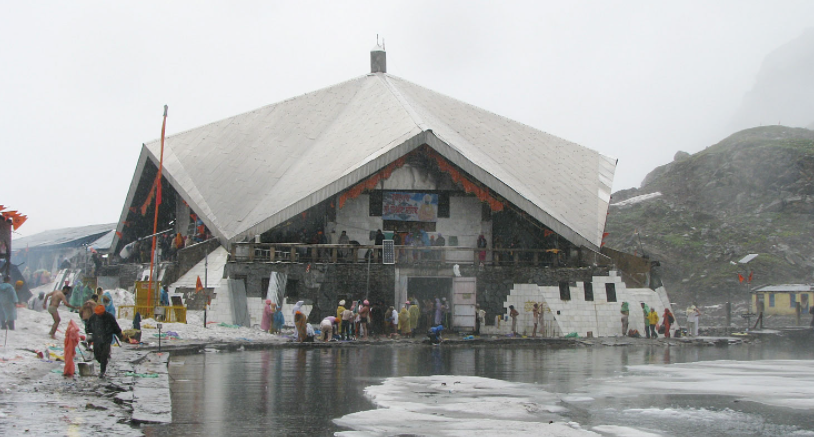 As you are visiting other spiritual centres in a self-drive car rental in Uttarakhand, do a stopover at the famous Sikh religious and spiritual centre — The Hemkund Sahib. Dedicated to the tenth Sikh Guru – Guru Gobindh Singh — this place is thronged by lots of devotees. Also, trekkers reach here after an adventurous spree. You should definitely visit here to enjoy the peace and calm and even view the picturesque beauty around.
10. Hazratbal Shrine, Srinagar
One of the most powerful places in India for believers and spirituality seekers is the Hazratbal Shrine in Kashmir. This famous Muslim pilgrimage centre, just opposite the captivating Dal Lake, is said to be a place where all your wishes come true, and you get extreme peace and prosperity. Visit this wonderful shrine these summers to shed away all your worries and stress and get lots of blessings. 
These spiritual centres are waiting for you with open arms all year long. But we especially listed them under the preferred places to head to during the summer vacations for inner peace and spirituality because since most of these are located in the Northern side of India, you'll get pleasant weather during the summers. And to ensure that you are most comfortable during the journey, do get a car rental from Revv for a seamless experience.