Top 15 Weekend Getaways from Mangalore in Summer Holidays
Mangalore is an important city in Karnataka famous for its rich cultural heritage, beaches and age-old temples. Mangalore well connected to some beautiful locations in South India. If you are looking for a relaxing vacation and would love to visit best weekend getaways from Mangalore, then check out our unique list curated just for you.
15 Top Weekend Getaways from Mangalore you must visit in Summer 2021
1. Siddapur
Siddapur is a quaint little village in Karnataka. This place is famous for its coffee, cardamom plantations and pepper and pineapple farms. On a trip you hike across the lush green plantations and explore the beauty of the place. The Burude is a famous waterfall. The region also is noted for Lakshmi Narayana temple, Kondi Marikamba and Bankeshwara temples.
Distance from Mangalore: 330 km
2. Gokarna
Gokarna is a beautiful pilgrimage and is the home to some unexplored beaches. Gokarna is the meeting point of Aganashini and Gangavali. This confluence creates a place shaped as a cow's ear and so is the name Gokarna. The majestic Mahabaleshwara Shiva Temple makes this place a much revered destination for pilgrims.
Distance from Mangalore: 239 km
3. Karkala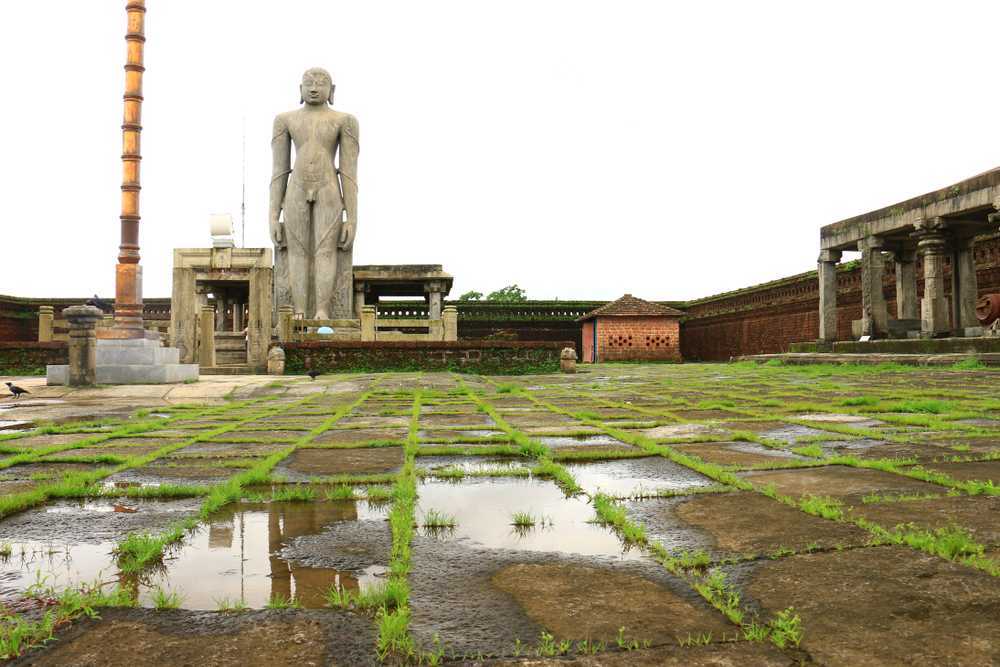 Karkala is a famous town rich in its Jain royal history. Ruled by the Jain kings there are several Jain basadis and temples in Karkala. The magnificent Jain statues has earned Karkala the place of a World Heritage Site by UNESCO. It is famous for the large 42 feet high statue of Bahubali.
Distance from Mangalore: 58.6 km
4. Kudremukh
Kudremukh National Park is a beautiful sanctuary in the Western Ghats and it expands across 600 square kilometres.  Home to beautiful lush green dense forests and rivers it attracts wildlife lovers.  You can see a variety of animals from gaurs, chitals, barking deer, and mongoose in the forests of Kudremukh. If you are looking for forest and wildlife weekend getaways near Mangalore, then this is the ideal location.
5. Halebidu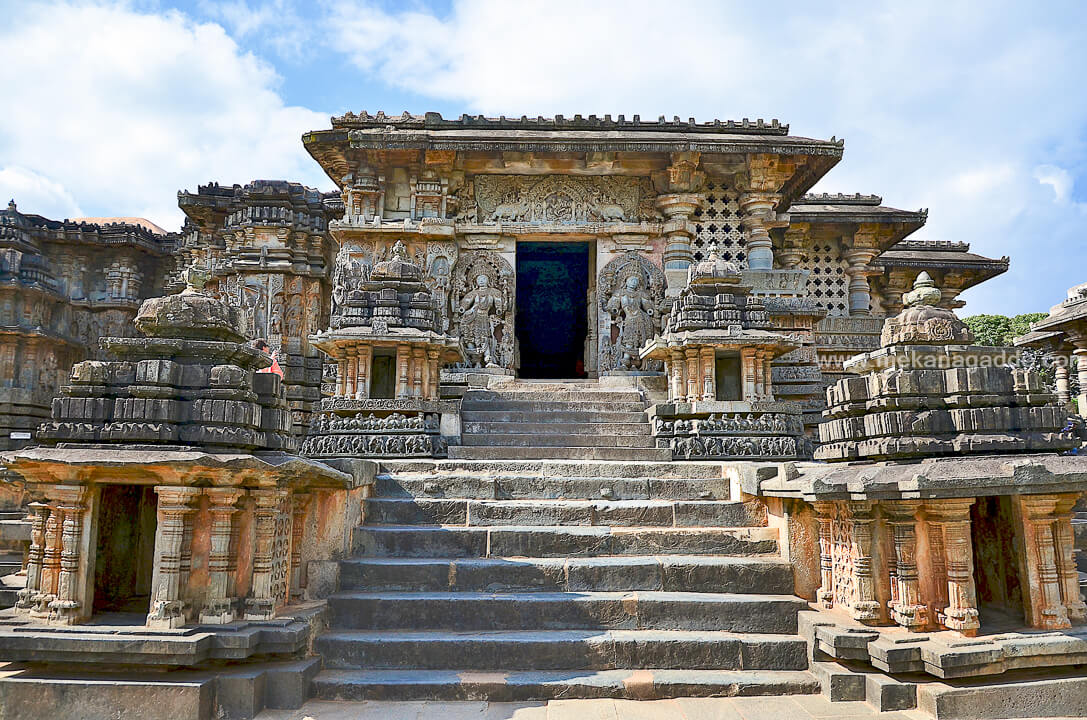 Halebidu was famous as the royal capital of the Hoysala kingdom. Located in Hassan district, this city is rich in historical grandeur in the ruins of Hoysala kingdom. The most ornate structures are Hoysaleshwara and Kedareshwara temples. The city got its name Halebidu after being plundered twice by the Delhi Sultanate.
Distance From Mangalore: 169 km
6. Malpe
Malpe is a beautiful beach town known for its temples, forts and beautiful St Mary's Islands which has exotic beaches lined with coconut trees and crystal clear water that makes it one of the cozy weekend getaways near Mangalore. Take a boat trip to the estuary and get a glimpse of the beautiful Malpe sunset.
Distance From Mangalore: 67 km
7. Honnemardu
Honnemardu is an island nestled in the middle of a reservoir. The freshwater pool and acres of green forest area attract hikers and campers to enjoy rafting, trekking and swimming. You can get a glimpse of its exotic flora and fauna in the nature walks in Honnemardu. It is one of the best weekend getaways from Mangalore. The Dabbe Falls and Jog falls, are also a must visit place near Honnemardu.
Distance From Mangalore: 241 km
8. Kumta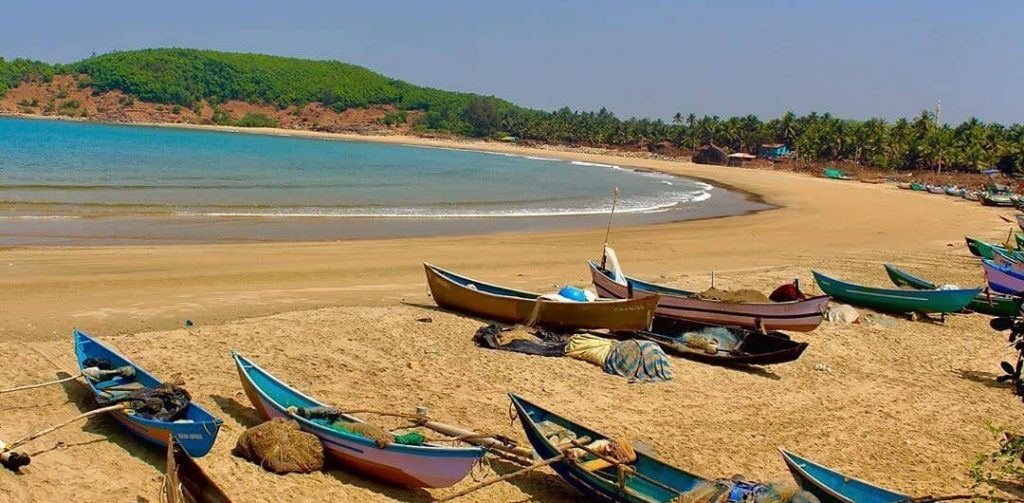 Kumta is one of the best weekend getaways from Mangalore. Beautiful beaches and the thrill of adventure sports brings tourists to Kumta. You can see the confluence of Aghanashani river that meets the Arabian Sea and enjoy the glorious sunsets and sunrise here.
Distance from Mangalore: 208 km
9. Kabini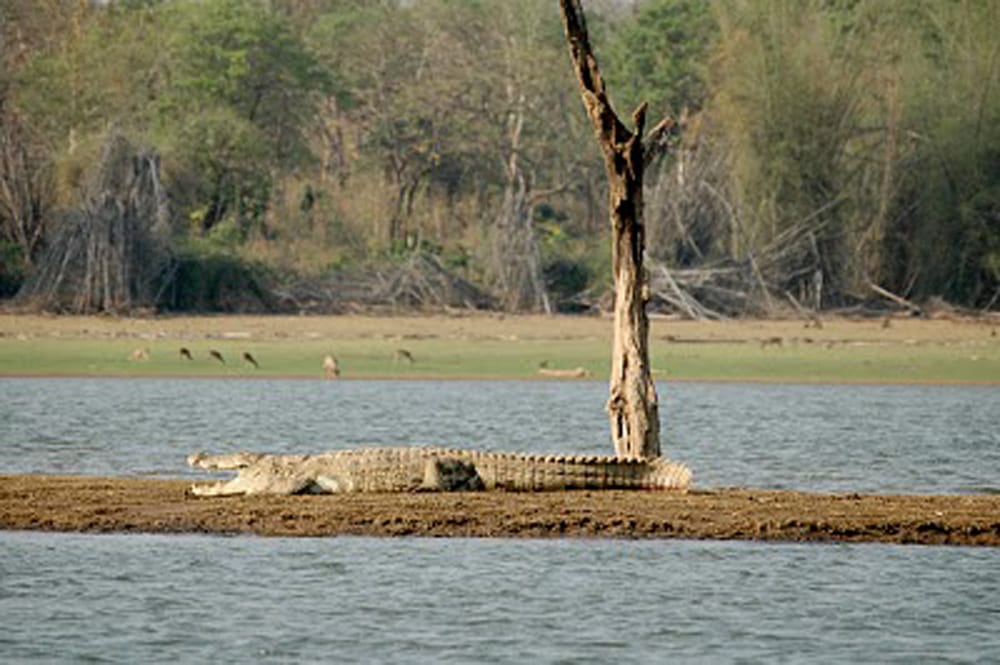 Kabini Forest Reserve in Karnataka is on the south eastern part of Nagarahole Nature Reserve. It is named after the Kabini river. Stretched across 55 acres of land it is the home to elephants and other herbivores like sambhar, antelope and chitals. Kabini also boasts of a wide variety of birds.
Distance From Mangalore: 248 km
10. Agumbe
Agumbe is quaint village that is located on the Malnad region. Tourists love Agumbe for beautiful sunsets with the Arabian Sea at the backdrop.  Its dense rainforest and traquil environs makes it one of the most relaxing places to visit near Mangalore. It also has Agumbe Rainforest Research Station in India.
Distance From Mangalore: 101 km
11. Sravanabelagola
Sravanabelagola is the home to the world's largest monolithic statue that is created from a single stone. Rich in history and cultural heritage it attracts history buffs who love to see the inscriptions from Maurya dynasty.
Distance From Mangalore: 220 km
12. Kollur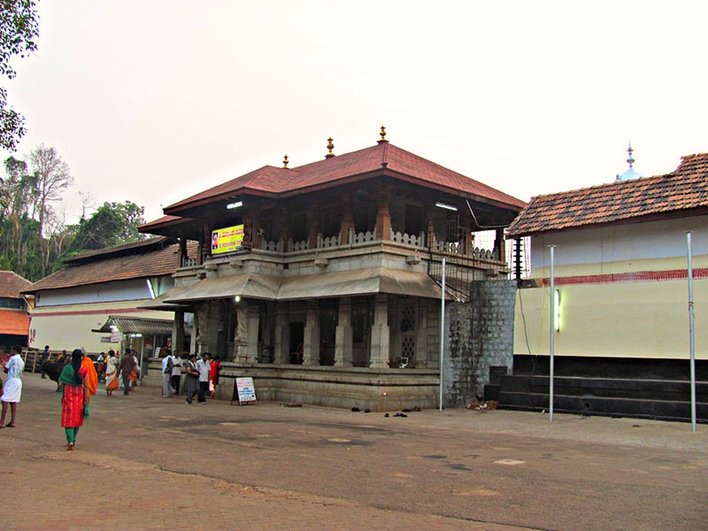 Kollur is a little village which is a special destination for pilgrims and tourists. Nestled with the Western Ghats at the backdrop this is a beautiful South Indian village. Located on the shores of Souparnika river, this village is famous for the Mookambika Temple.
Distance From Mangalore: 137 km
13. Chikmagalur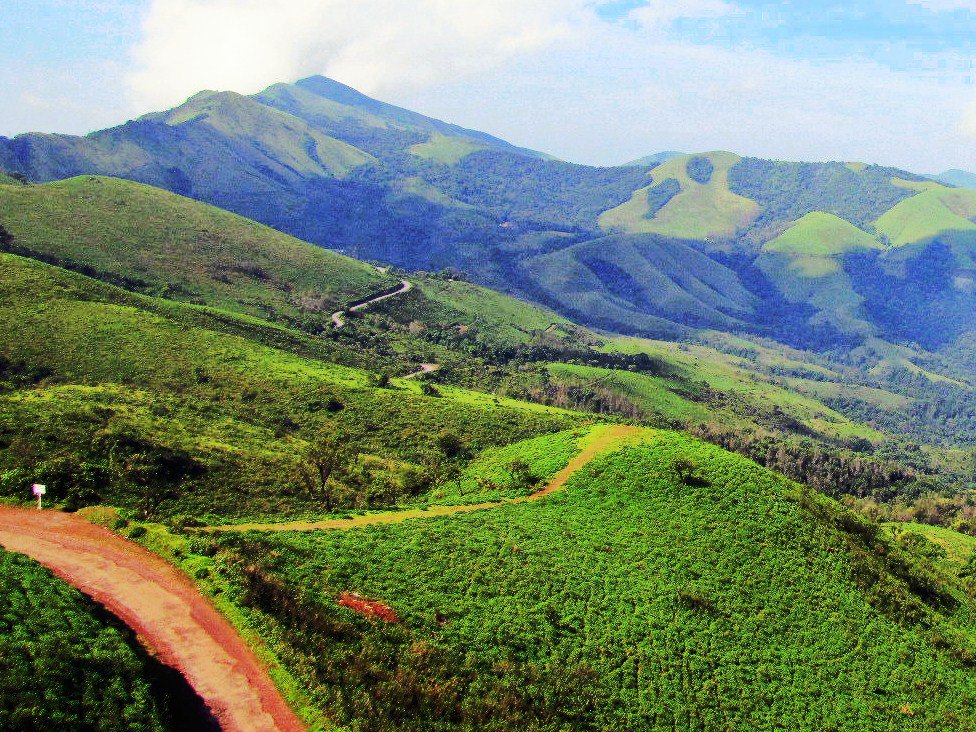 Chikmagalur is a small town in Karnataka. It has rich and varied landscape. Rolling hills, flatlands and also the acres of coffee plantations makes it the coffee capital of Karnataka. Chikmagalur also has a famous park called the Mahatma Gandhi Park. Tourists usually visit during Dussehra to be a part of the cultural festivities.
Distance From Mangalore: 152 km
14. Bhatkal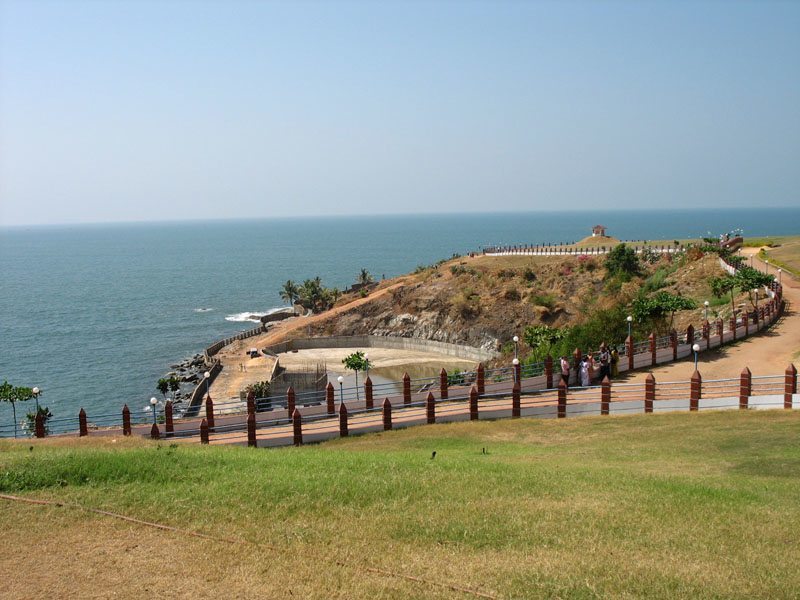 Bhatkal bears remnants of the Portugese and Hoysala influences. The beautiful mosques in Bhatkal are the Jamia Masjid, Khalifa Masjid and also the Noor Masjid. The most prominent temple is the Kethapayya Narayan Temple.
Distance From Mangalore: 152 km
15. Yana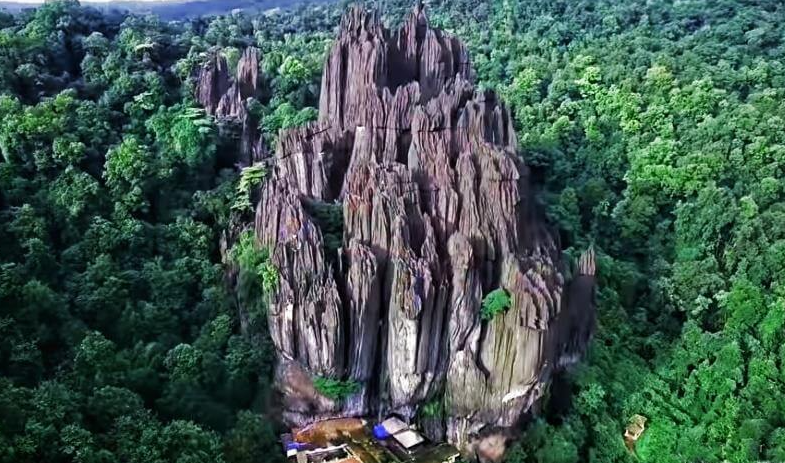 Yana attracts pilgrims and hikers from all over the world for its giant rock structures. Nestled in the lap of Sahaydhari mountain ranges, Yana is a beautiful unexplored place in Karnataka. There are a number of stories religious and mythological regarding the rock formations of Yana.
Distance From Mangalore: 239 km
Explore the beautiful historical places and beach retreats around Mangalore. You can travel all around by using Revv self drive car rental in Mangalore and witness the spectacular places in and around Mangalore.