Best Weekend Getaways From Bangalore That You Should Embark On
A weekend getaway is all about fun, frolic and a lot more! If you live in Bangalore, then you will be happy to know that there are tons of weekend getaways that you can plan in a jiffy! For the best weekend getaways from Bangalore, the list is always going to be pretty extensive since there are several beautiful places in proximity to the Garden City.
However, here's taking a look at some of the top ones (some of them may be a little off the beaten track as well since we know you'll love it!)
Best Weekend Getaways From Bangalore
Must Read: 8 Best Shopping Places in Bangalore- Top Picks for You
1. Bheemeshwari
Located approximately 95 kilometres away from Bangalore, Bheemeshwari is an ideal picnic spot on the Kaveri River's banks, for some memorable times spent with family members and friends. It has multiple adventure camps for tourists along with dedicated sites for fishing if that's what you're in the mood for. There are several adventure sports activities on offer as well including trekking, kayaking and river rafting.
The Bheemeshwari Wildlife Sanctuary is a major attraction for wildlife lovers and is surrounded by beautiful natural greenery and the lovely Mekedatu and Barachukki waterfalls. This region is where you will find the extremely rare Mahseer Fish. There are several birds that visit the area regularly including the kingfisher, cormorants and ibis. The Kokrebellur Pelicanry and Doddamkkali are other neighboring attractions that you can consider visiting.
2. Makalidurga
Makalidurga is a charming hamlet which is only 58 kilometres away from Bangalore. The remnants of the once-grand fort constructed by the Vijayanagara Kings can still be observed above the hill. The view from the top is absolutely worth it (take our word for it!). Some of the activities that you can indulge in here include rappelling, rock climbing and night trekking. The Shiva Temple is a major attraction here along with the Makalidurga Fort of course.
3. Kunti Betta
This is one of the top weekend getaways from Bangalore for adventure enthusiasts. Located 123 kilometres away from Bangalore, this is the perfect place for a road trip, particularly if you dig adventure. The Kunti Betta Hills are the major attraction here along with the Pandavapura Lake. This town is famous for having hosted the Pandavas and Kunti, their mother, who fell in love with its charming hillocks and tranquil ambience. You can get your fill of activities like rappelling, trekking and rock climbing here.
4. Hassan
Hassan is a city that draws its name from the Smiling Mother (meaning in Kannada) or the Hassanamba deity. The district was once the capital under the reign of the Hoysala Kings who also built the city. There are several places worth visiting here for their architectural elegance and historical significance since times immemorial. These include Gorur Dam, Hasanamba Temple, Bisile Ghat and Kedareswara Temple among others. The city is 183 kilometres away from Bangalore, making it ideal for a road trip. You can also avail of buses or take a train to Hassan from Bangalore.
Must Read: Discovering Some of The Best Nightout Places in Bangalore
5. Shravanabelagola
One of the most spiritually uplifting weekend getaways from Bangalore, this little hamlet is situated roughly 144 kilometres away from Bangalore. It is located pleasantly around 3,350 feet over sea level. This ensures fantastic weather and you will love exploring this important Jain pilgrimage site, complete with the majestic Lord Gomateshwara statue, the world's biggest stone monolith positioned above a hill (yes, India is full of many wonders!). You have to climb 700 steps to reach the top of this structure and the amazing views will make the journey seem worth it. It goes without saying that the experience makes for an amazing workout too! You can take a cab or private car directly to this place or take a train till Pandavapura from where you can hire a cab to reach the place. Some of the other attractions include the Chamundaraya Basadi and Odegal Basadi. 
6. Sakleshpur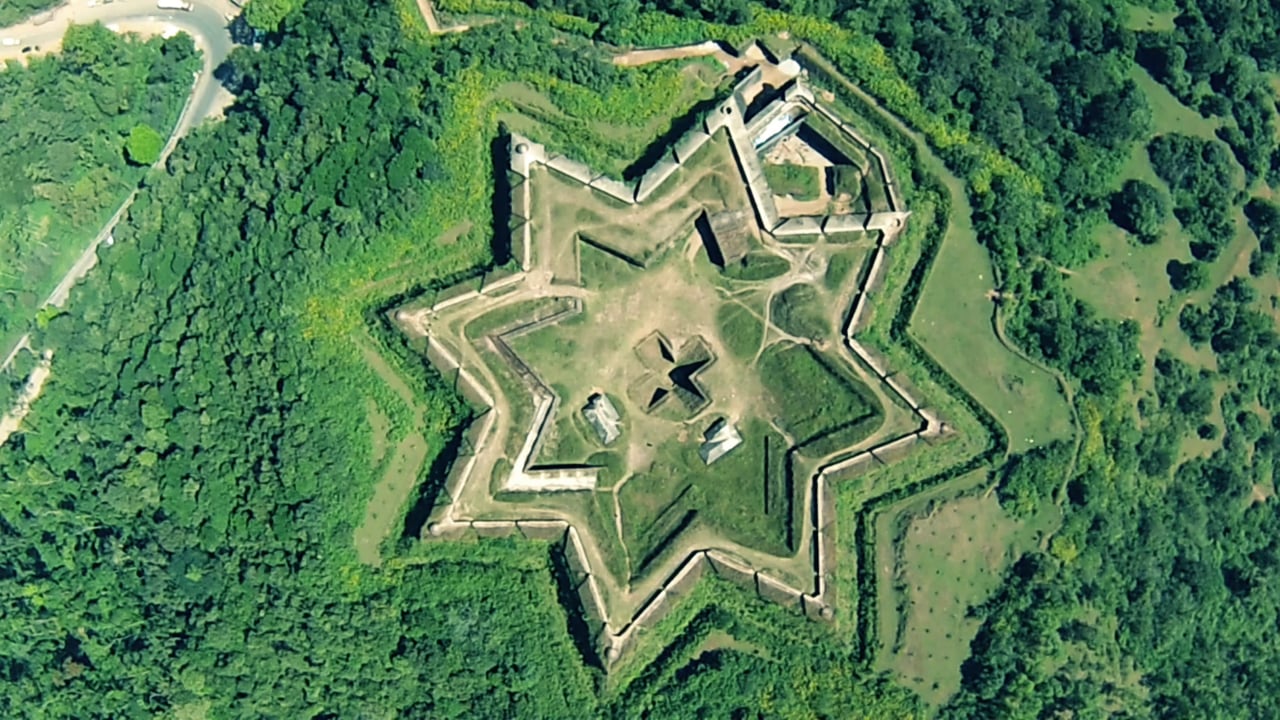 Located 222 kilometres away from Bangalore, Sakleshpur is regarded as one of the most charming and pleasant weekend getaways from Bangalore. This hill station is known for its acres of spice and coffee plantations along with its flora and fauna. The lovely hills and slopes will make you fall in love while trekkers will love the journey to the Ombattu Gudda Peak which is the highest peak in the entire Western Ghats. Nine humps in succession are the major attraction for the hillock which remains covered in a layer of mist and fog. You can take your own car for this trip or simply hop on a bus from Bangalore. You should also visit the Manjarabad Fort during your trip.
7. Shimoga
Located 302 kilometres away from Bangalore, weekend getaways to Bangalore to Shimoga is one of the absolutely adorable! From amazing natural beauty and weather to friendly locals and ample scope for water sports (read kayaking, boating and river rafting), you'll find it all here. Key attractions include the Jog Falls, Shettihalli Wildlife Sanctuary, Shivgange Falls, Nagara Fort and Gudavi Bird Sanctuary.
8. Kudremukh
Locals call it the land of the mountain which has a horse-face. Confused? Visit to find out more about this amazing hill station which is one of the best getaways from Bangalore on weekends. Kudremukh will captivate you with its picture postcard-esque meadows, greenery and ecological diversity. It is situated 1,894 metres above sea level and the Kudremukh Peak is a photographic delight along with drawing trekkers in large numbers throughout the year. Located 332 kilometres away from Bangalore, Kudremukh is well linked to Bangalore by road. You can travel by private car/cab or even avail a KSRTC bus from the Garden City. Some other attractions here include the Kudremukh National Park, Hanuman Gundi Falls and Janta Market along with the Kadambi Falls.
Must Read: Best Places to One Day Short Trip From Bangalore by Car
9. Masinagudi
Situated 244 kilometres away from Bangalore, Masinagudi is one of the top weekend getaways from Bangalore for those who love wildlife. Located at the foothills of the Nilgiri Mountains, it is hugely popular with tourists and the wildlife safaris here are major attractions to say the least. There are several taxis and buses plying to the destination from Bangalore while trains are also available. Along with the wildlife safaris, you can also check out the Theppakadu Elephant Camp and Maravakandy Dam during your trip.
These are some of the best weekend getaways that you can embark on from Bangalore. What's holding you back? Take a much-needed break from your hectic schedule, make those sudden plans with loved ones and set out without further ado! Here's to a memorable weekend getaway!