Best 7 Seater Car for Rental in India from Revv
India is a country with many large cities, tourist destinations, and beautiful landscapes that are perfect for a road trip. Many times we cannot take our own cars for these road trips since it cannot accommodate a larger number of people. These are the times when we miss owning a large car which would have been perfect for everyone to travel together for the trip and make plenty of great memories along the way. That is why for such long trips, hiring a 7 seater car for a rental is the perfect solution while not risking wear and tear to your own car.
There are plenty of companies that provide car rental in India which can provide some of the best 7 seater cars on rent in the country. You can also use some online car rental service such as Revv that provides unmatched flexibility, and attractive packages. Revv is one such car rental service and you can find some of the best 7 seater cars in Diesel and Petrol in Revv. Although the real-time car availability changes from one city to another and from time to time, here are some of the best 7 seater cars that are available with Revv.
6 Best 7 Seater Cars in India
Toyota Innova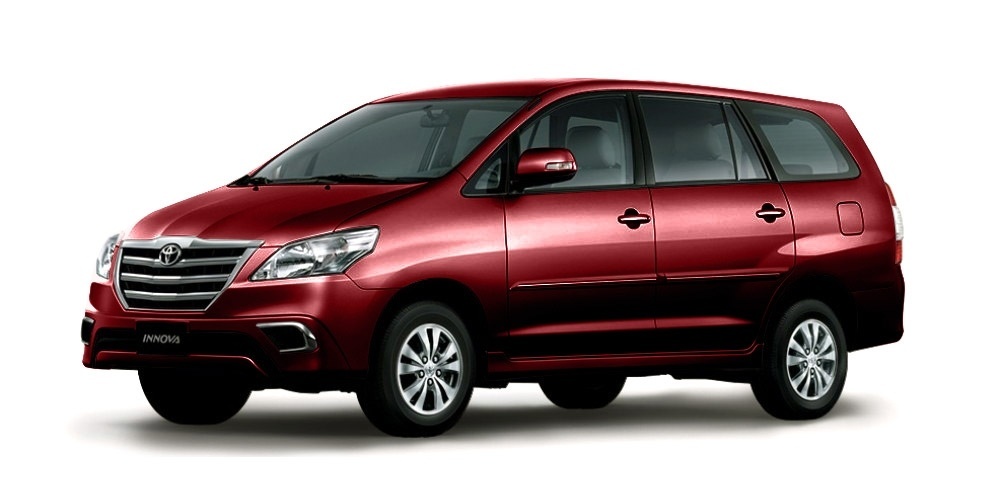 The undisputed leader of 7 seaters is the reliable and efficient Innova. The perfect mix of Japanese technology with the world-famous engine produced by Toyota and compatibility with Indian driving conditions have made Innova very popular. This MPV is spacious and has very good stability control making it a smooth driving and riding experience. It is one of the most popular ones for longer road trips and though you can't go for a hardcore offroad adventure on it, it can certainly handle a rough patch of road. It is available in diesel variants which provides a smooth driving experience. The starting price in Delhi NCR is INR 1350 for 65 kilometers.
Toyota Innova Crysta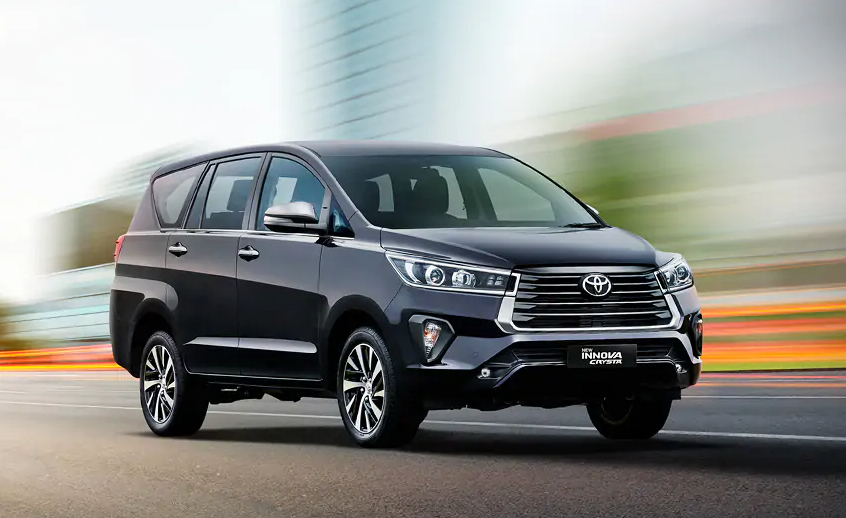 The second generation of Innova is named Innova Crysta and there are many changes in design that make it a great choice for Indian roads. The high point of having a Crysta is the absolute comfort from seating to back support and air conditioning. You also get a host of entertainment options and the premium interiors will give you a refined feel when you travel in this vehicle. The starting price in Delhi NCR is INR 1812 for 65 kilometers.
Maruti Ertiga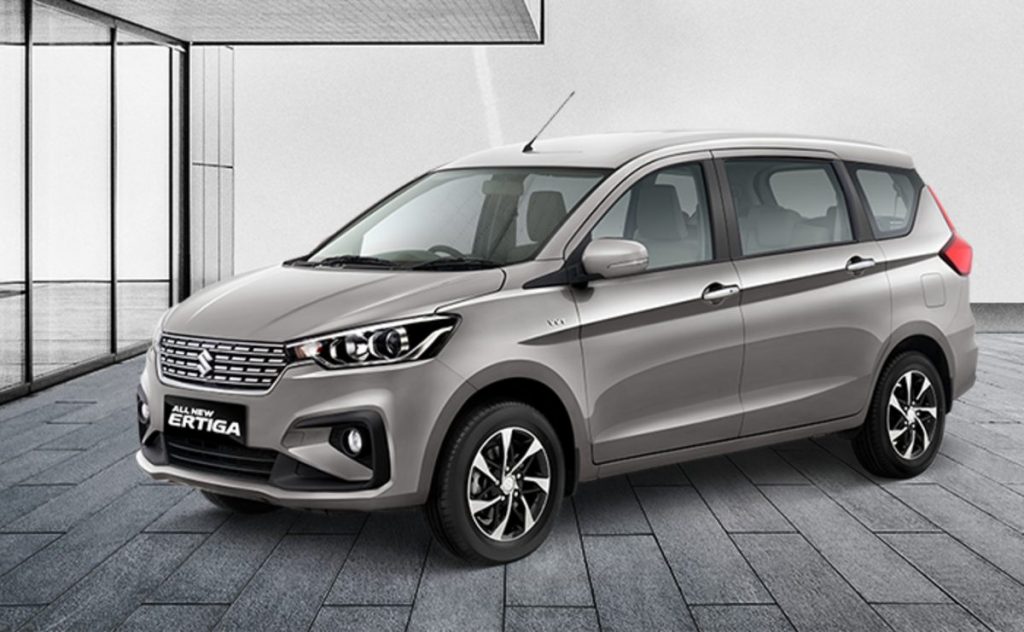 Just like Innova, another MPV that provides excellent on the road performance is the Maruti Ertiga. More suited to the city driving conditions, the Ertiga is very popular due to its lightweight design and good fuel economy. You can also take it to the highways without a second thought due to good stability control and adequate space that makes for a comfortable ride. The starting price in Delhi NCR is INR 1175 for 65 kilometers.
Mahindra Marazzo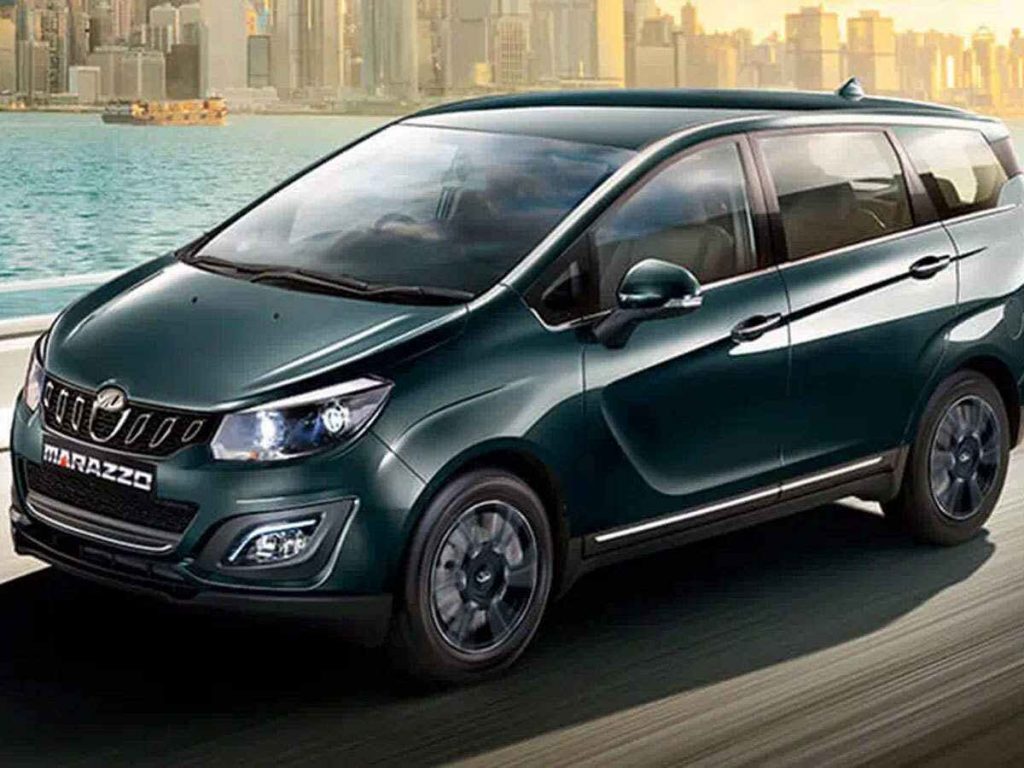 This is an exciting new entrant in the 7 seater MUV category which is not only about comfort but also about pure performance. It also has some state if the art safety features that make it an extremely secure way to travel. The Build quality is also rock solid which instills a lot of confidence, and the aerodynamic design provides the car with a lot of stability. The starting price in Delhi NCR is INR 1250 for 65 kilometers.
Mahindra XUV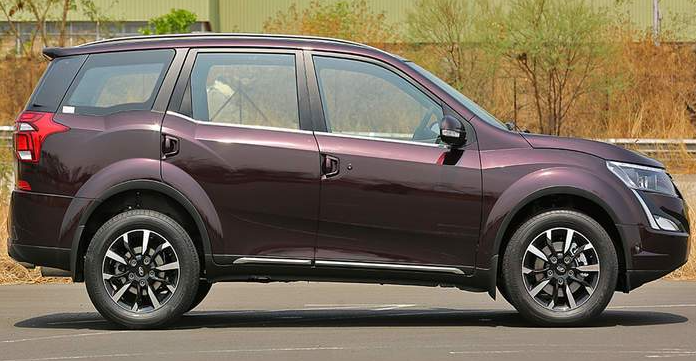 Another solid MPV by Mahindra is the famous XUV is one of the most affordable choices of 7 seater cars in the country. It is well admired for its' sporty looks and impressive performance on the roads. It is one of the best diesel-powered cars that provide a lot of engine performance and excellent driving control. The starting price in Delhi NCR is INR 1475 for 65 kilometers.
Mahindra Xylo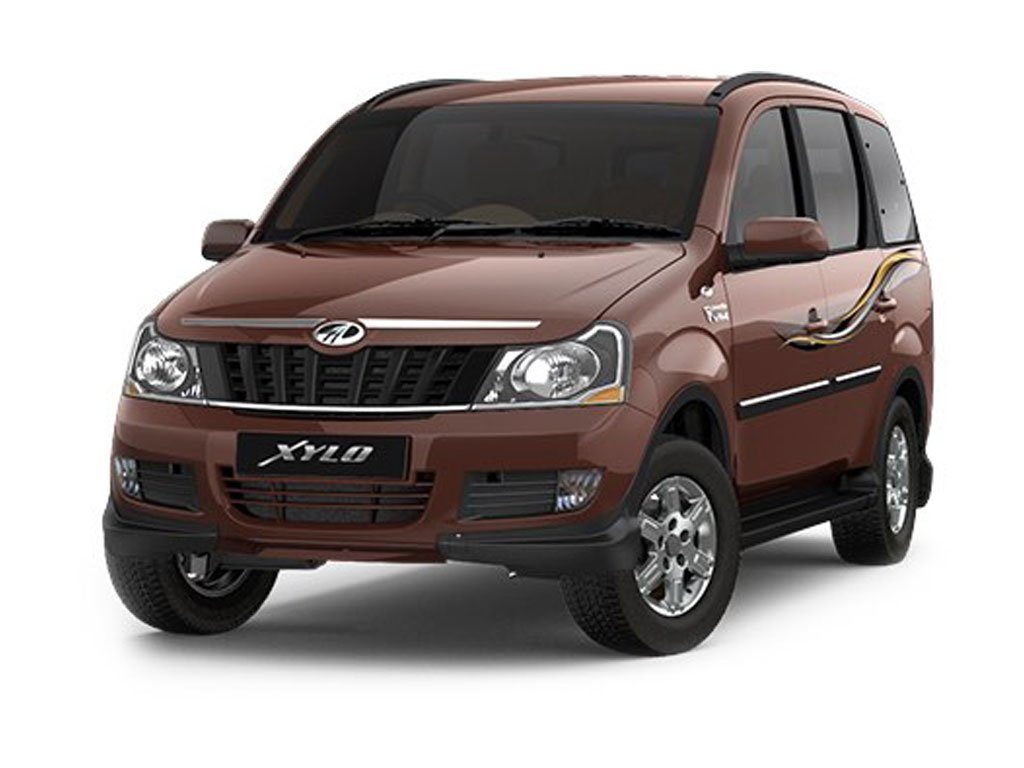 While not available in the Delhi NCR, the Mahindra Xylo is a beast of a car with one of the biggest cabin spaces available in the category. This beautiful machine is designed for comfort and you will definitely feel so every time you will step into one. It is a very popular option for long drives with the reliability of Mahindra which has proven time and again the excellent build quality of their cars. Xylo also has several connectivity options and all the usual features that can be expected from a 7 seater of its class. The starting price in Chennai is INR 2080 for 65 kilometers.
Advantages of 7 Seater Cars in India
There are many benefits of 7 seater cars that you can not expect from smaller cars. Here are some of the most important ones that you can expect in almost all vehicles of this class.
i. Bigger Trunk Space
Have a lot of baggage that you need to carry? Worry not, as with almost all 7 seaters you get a huge trunk space that can accommodate even large luggage.
ii. Power
The powerful engine gives them amazing power and you can drive in all-terrain and elevations.
iii. Safety
The robust bodies make them very safe machines provided the maintenance of 7 seater cars has been taken care of.
Revv provides some of the best 7 seater cars which have been fully maintained and thoroughly sanitized. If you are looking for cars such as Sedan or Hatchback, you can install the Revv app and explore cars from many well-known brands such as  Honda, Ford, Mahindra, Maruti, Hyundai, Volkswagen, and Toyota. Install the Revv app today or visit the Revv Website to choose the perfect 7 seater ride to rent for your upcoming trip.