Best Road Trips From Kochi -The Mesmerizing Travel Spots
The beautiful neighbour of the Arabian Sea, Kochi is a gorgeous city in Kerala. The Arabian Sea adds to the beauty and charm of the city, making it a very favoured destination of tourists from all across the globe – so much so, that this city is listed amongst the '50 greatest places to visit once in a lifetime', ranked by The National Geographic Traveller Magazine. There are some incredible tourist places in Kochi, which have their own quaint persona due to the unique blend of Portuguese, British and Dutch influence in this place. Each ruler left an indelible mark over the city, gifting it a distinctive aura. Even Mother Nature has especially blessed this city with magnificent beauty — and that's why you shall surely be mesmerised by the sights and sounds. A road trip through the broad roads and narrow lanes of this city would not only let you enjoy its cosmopolitan side, but would also let you discover the deep immersed Indian culture that the land still flaunts with pride. And what adds more brownie points to this destination? The fact that if you love to drive, you have a plethora of destinations to explore from Kochi.
Essential points to remember about Kochi:
Best time to visit Kochi
Kochi looks delightful throughout the year. Be it the winters, monsoons or summer, all the seasons are equally enjoyable in the heavenly land of Kochi.
Exciting things to do at Kochi
Explore the Kochi Fort, enjoy a ferry cruise, enjoy the hospitality of the people in Ernakulam, watch the famous Kathakali dance, devour the city's traditional (thali) food (and don't miss the sea food and their famous coffee).
12 Best Tourist Attractions Near In Kochi:
When you desire a quick getaway from Kochi and search for some of the best touriest Attractions near in Kochi, then we have got you covered. Read below some of the most graceful locations near Kochi which can be a visual treat for all travel lovers like you.
1. Munnar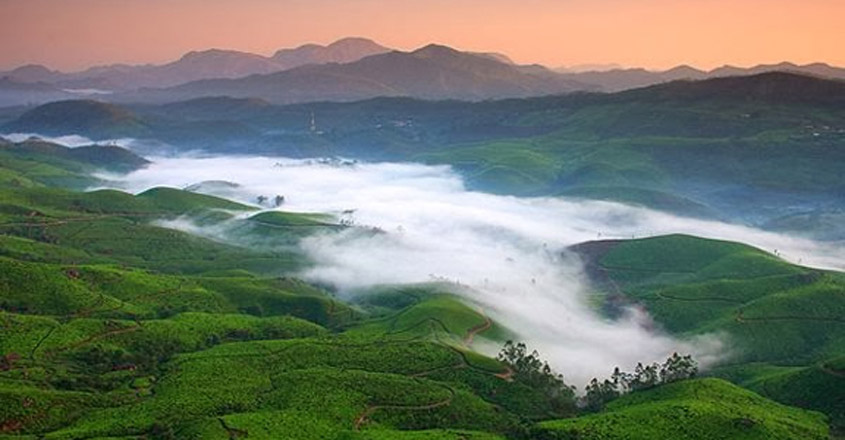 If you love adventure and even want the greens around you in a beguiling ambience, then go for a one day trip to Munnar from Kochi. This elegant hill station of Kerala has some really stunning natural beauty and lots of activities for you to enjoy and explore. As the distance from Kochi to Munnar is around 126.2 Km, you can reach in 4-5 hours.
2. Alleppey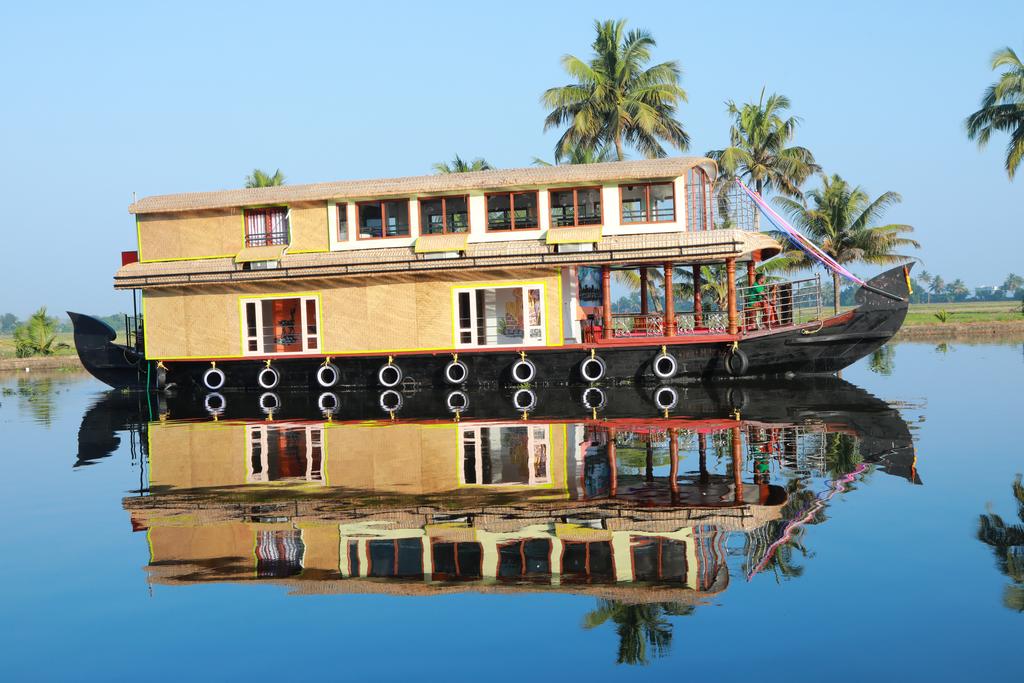 When you drive 60 Km from Kochi, you'll reach Alleppey. It can be one of your best road trips from Kochi, as you'll find lots of irresistible sites to explore as you drive. If you love water and simply adore swimming or boating, you'll admire visiting the lakes, lagoons, canals and boats in Alleppey. The boat houses here are one of the most extraordinary experiences that would let you enjoy the backwaters and the unadulterated views.
3. Thrissur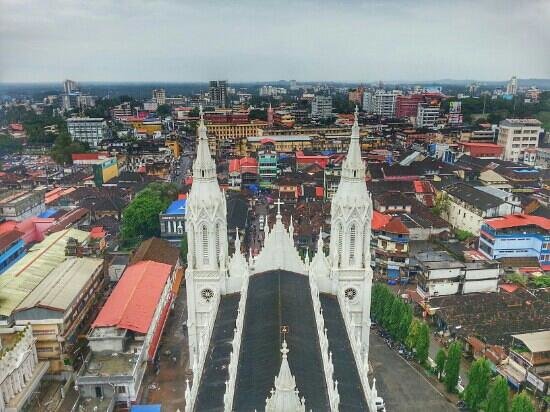 A road trip from Kochi to Thrissur can be anything but boring. The town speaks about its diverse and rich history and culture. Not only will you spot a range of admirable temples and churches here, but there are some really exceptional remnants of history in the museum located here. Being only 85 km away from Kochi it's a fantastic place to enjoy a fun trip. Make sure not to miss the zoo and the only palace in this town.
4. Perumbavoor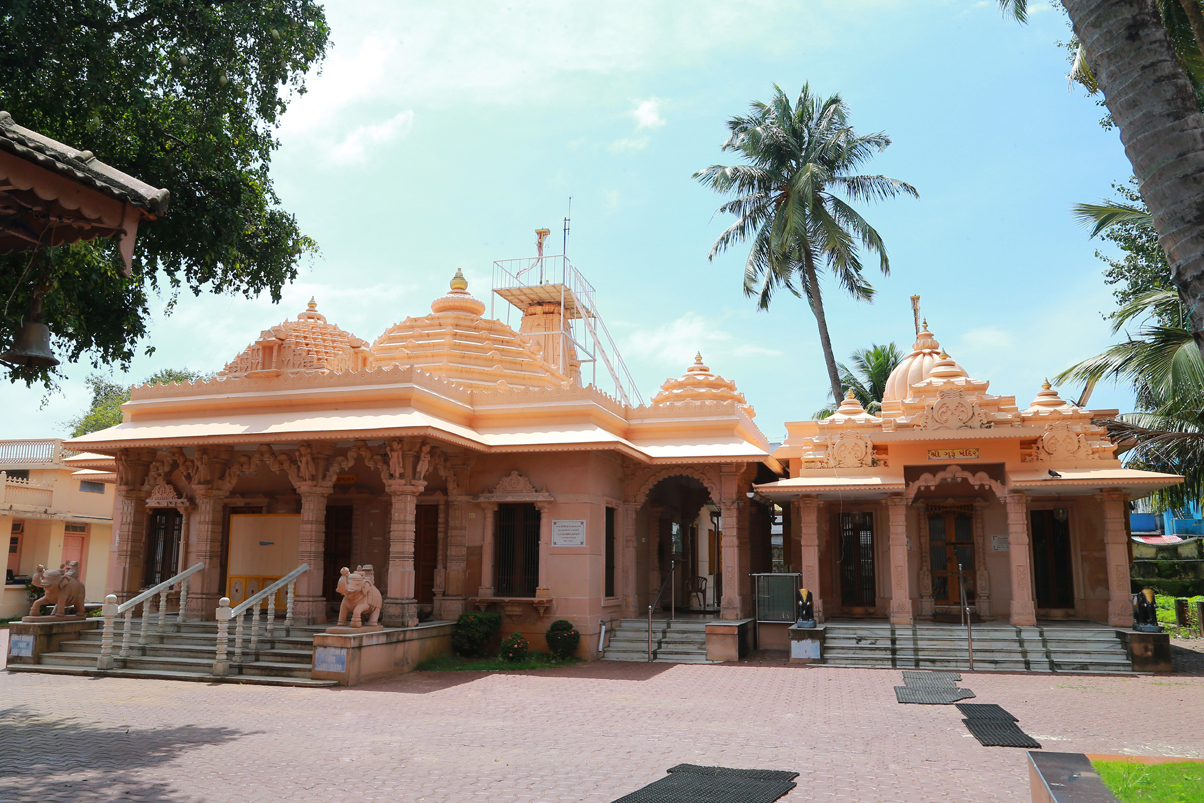 A road trip from Kochi to Perumbavoor takes around 1 hour and 48 minutes, as its 43.5 km away from the town. You should definitely visit this enchanting location to know why it's the timber master of the entire country. You'll actually view a huge variety of trees here from rubber to coconut, cloves, fruits and more, which are exported throughout the world from here. Even the natural beauty of this town is worth cherishing.
5. Kanyakumari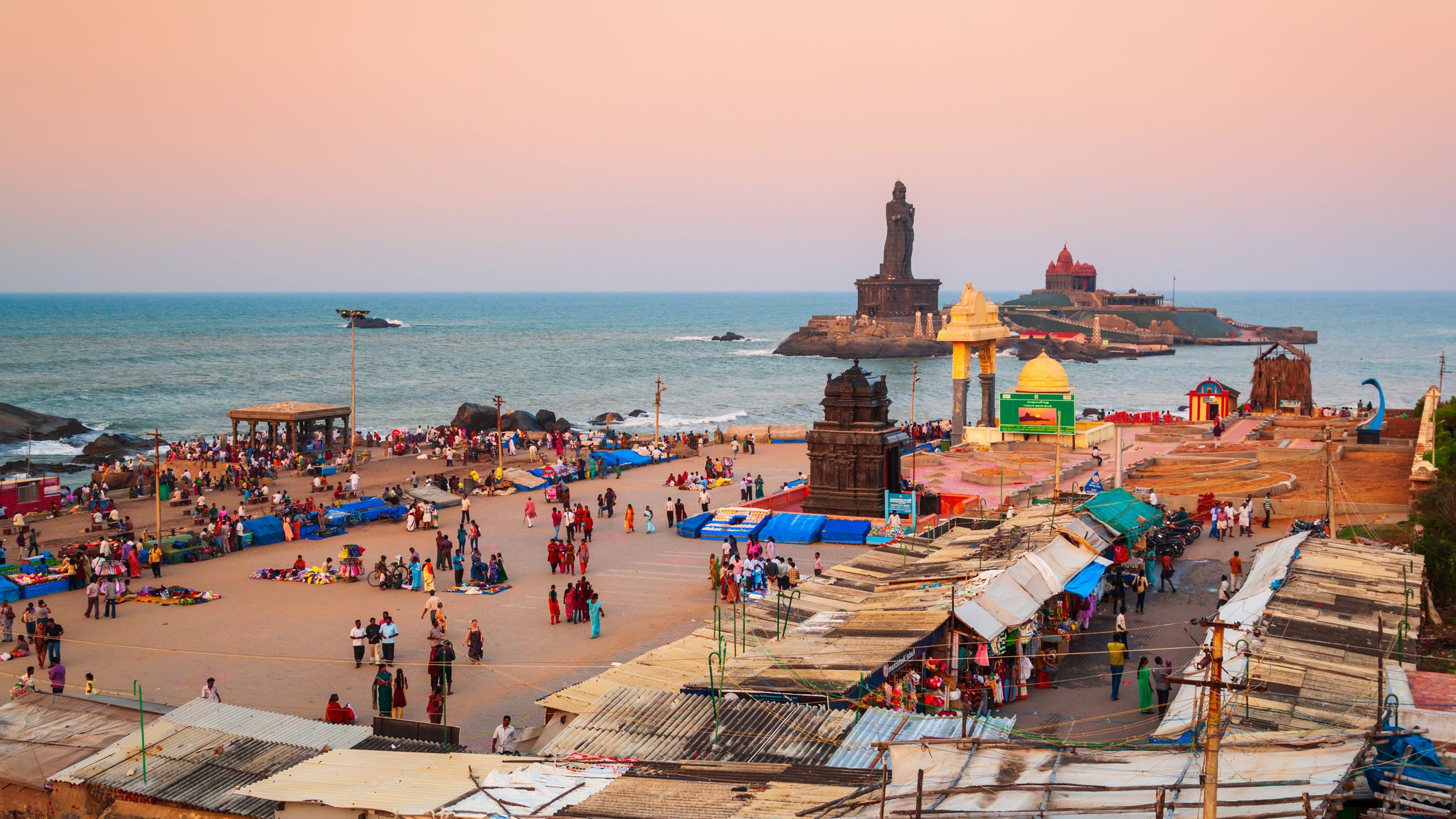 The extreme corner of India, Kanyakumari is around 298 Km away, and would take you 7 hours to reach here. But once you reach this destination, you'll forget all about your long road journey and would indulge in the captivating beauty of the town. It has some profound temples, beaches, monuments etc. But the picturesque view of the Bay of Bengal surely is the cherry on the cake.
Tourist Places in Kochi
Even if you aren't keen for a road trip from Kochi, and want to enjoy a wonderful time within the city premises, there are some great tourist places in Kochi that would surely appeal to you. Read the list below and ensure that you enjoy them all.
6. Folklore Museum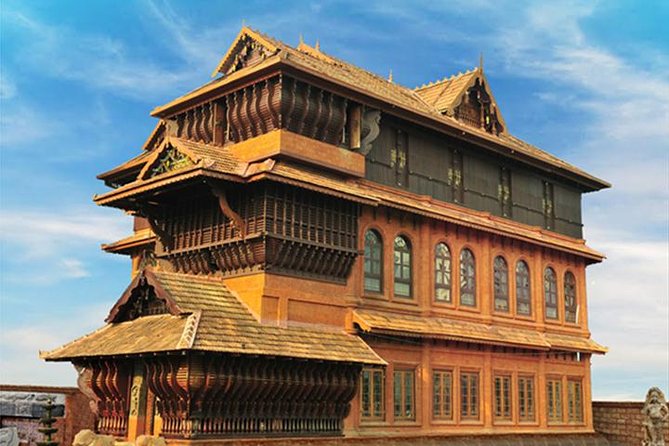 This Museum boasts in displaying a solid record of folk art, historical remnants, tribal art and architectural remains of the city. This museum would give you a bucket of knowledge of the rich and diverse history and culture of the city and take you back to the years of the kings of the previous decades through the items preserved here.
Important information: 
Time to visit — 9 am to 6 pm
Entry fee — 50 INR for students and 100 INR for adults
Best way to reach the museums —Ferry and car.
7. Andhakaranazhi Beach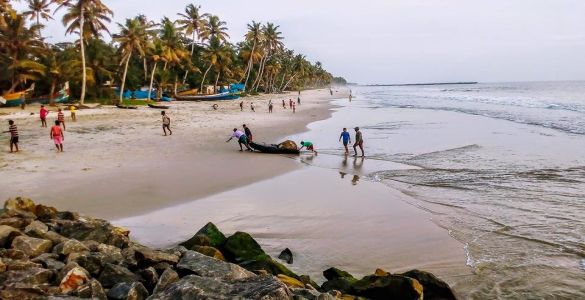 A lovely beach located just around Pattanakkad, it's a perfect place to unwind. The glorious reddish sand and the white, tall lighthouse in the backdrop of the blue sky and sea – just like a picture postcard, isn't it?
Important information:
Time to visit — all day
Entry fee — free
Best way to reach — As its 4km away from Pattanakkad, a car ride through Cherthala Taluk would be ideal.
8. Santacruz Basilica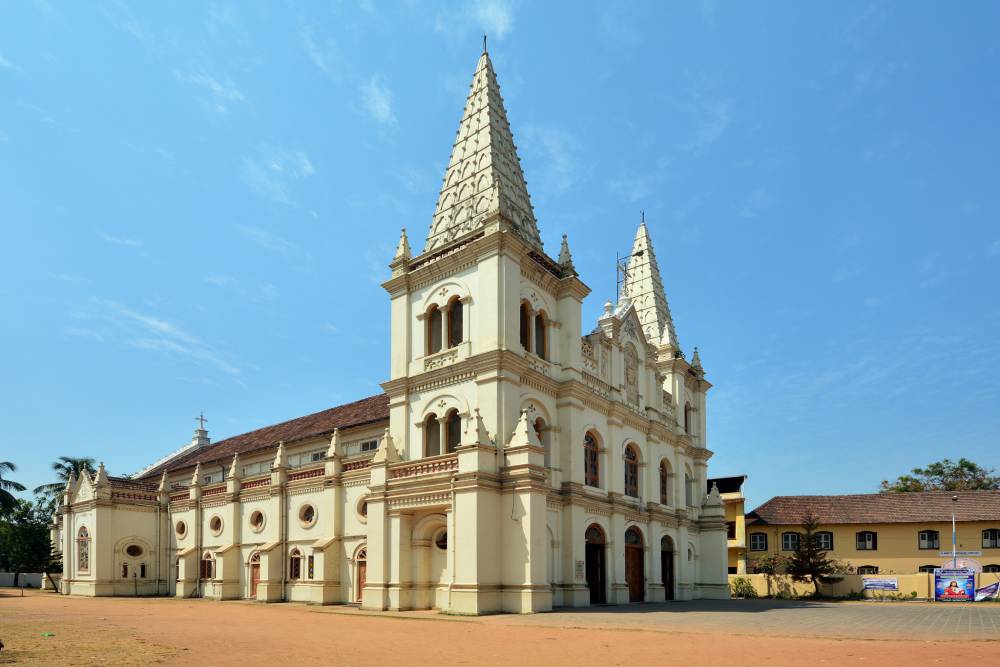 One of the 8 famous basilicas in Kerala, it's considered to be one of the most prominent one because of the gothic style of decoration and astounding architectural designs. The whitewashed exterior and the stained-glass painting of the Church is truly spectacular.
Important information:
Time to visit — Monday – Saturday- 7 am – 6:30 pm and Sunday – 8 am – 630 pm.
Entry fees – none
Best way to reach — Cars and public transports are easily available as this basilica is located near the famous Kochi Fort.
9. Athirapally Falls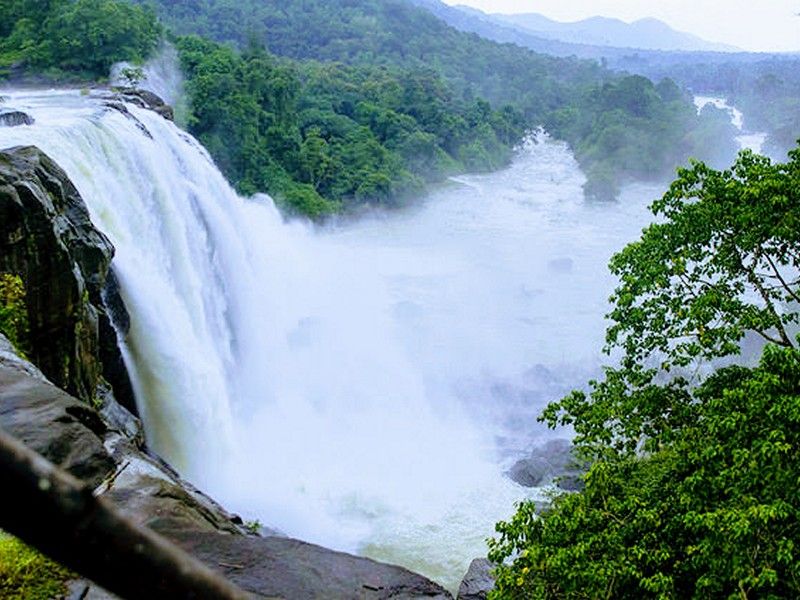 Cascading from a height of 80 metres, it's called the Niagra fall of India. It's the most spectacular site if you love the serenity of trickling water — the pure and clean water falling from such a great height in the backdrop of lush greenery creates a zen like atmosphere.
Important information:
Time to visit — 8 am – 6 pm everyday
Entry fees – 15 INR
Best way to reach —  The waterfalls can be reached by car from Thissur easily.
10. Fort Kochi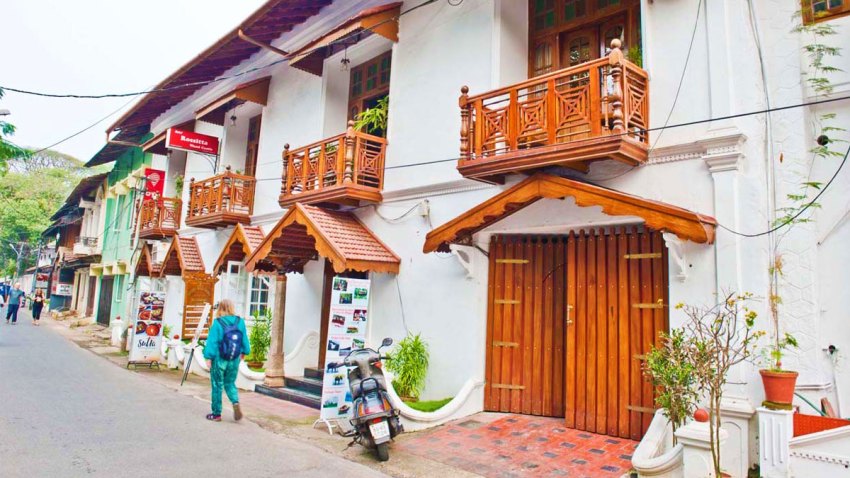 Previously the famous hub of spices, this is another enticing place to visit at Kochi. Along with some natural boons, it has the world-famous Chinese nets which you don't get to see anywhere else.
Important information :
Time to visit – all day
Entry fees –none
Best way to reach – Can be reached by ferry across all water bodies of Kochi.
11. Matancherry Palace

This Portuguese palace known for its typical and traditional Kochi style of interiors, and floorings made up of burnt coconut shells, and walls of unique architectural design, is an enticing place to visit when travelling to Kochi.
Important instructions:
Time to visit – Sunday to Friday – 9:45-1:00 pm and 2:00 to 4:45 pm. Saturday closed.
Entry fees – 2 INR for adults.
Best route – Car tour from Matancherry.
12. Mangalavam bird Sanctuary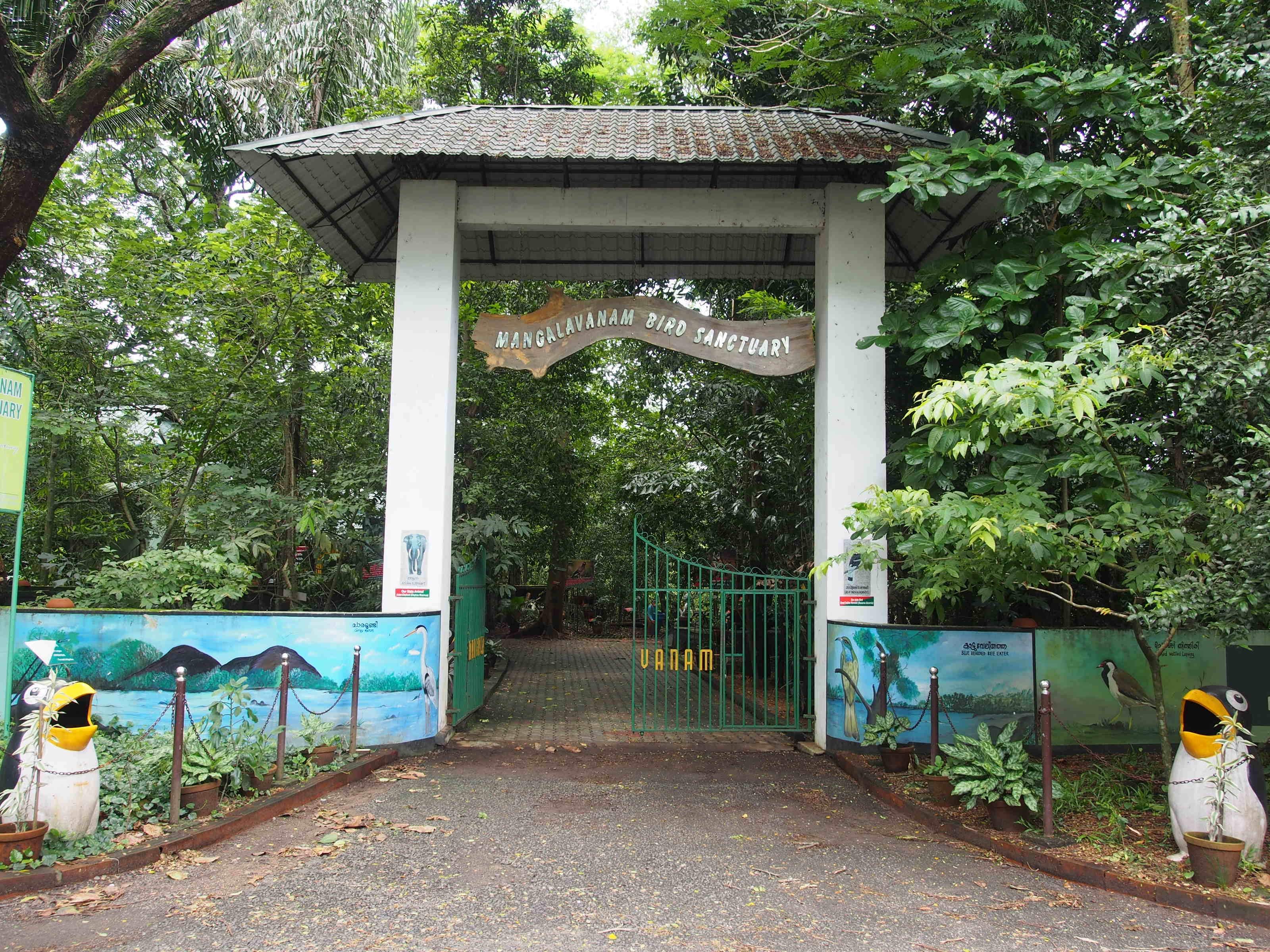 The natural bird sanctuary is spread across 2.74 hectares of land and prides in housing a whopping 72 different species of birds. Apart from the thick mangroves, the rarely seen flora fauna, and birds are enough to keep you captivated.
Important instructions:
Time to visit : 10 am to 5 pm everyday
Entry fees – none
Best route to reach here – Through road via High Ct Rd, Ayyappankavu
Kochi is connected to various stunning locations nearby which are worth a visit. And since these are all accessible through roads, you can cover them all smoothly in the comfort of your car. No worries if you don't own a car; just rent a car in Kochi from Revv. Revv provides self drive car rentals at a very reasonable price. And yes, before you head out, do remember to enjoy the tourist spots of Kochi itself.