Witness the Mystical Beauty of Ladakh during Winter Trips
Do you aspire to visit and view one of the most pristine locations in the entire world? Then Leh Ladakh should be in your travel wish list. This place exudes beauty that no one can express in words. Even the photographers feel that their talent falls short when it comes to capturing pictures of this naturally alluring serene place. And nowadays when the movies and television channels are portraying the magnificence of this place so frequently, lots of wanderlust souls are getting attracted to this magical location.
Road trips are actually the most fabulous way to explore the world better, be it any place. And especially when the location is as stunning at Ladakh, then your heart would yearn to stop again and again to seep in the beauty all around, to click pictures. Ergo, a car would be all the more useful and convenient mode of transportation. Especially if it is winters, then the charismatic magical charm of the ice bound Leh and Ladakh is totally out of the world.
Top things to keep in mind when travelling in and around Leh Ladakh!
Best time to travel around Ladakh — Ladakh is that destination of India which is totally magical throughout the year. But if you head over here during the winters, then you'll find layers of ice and snow which indeed creates a fascinating backdrop.
Types of visits recommended in and around Leh Ladakh — There are lots of things to do in Ladakh in winters like skiing, adventurous activities, religious trips, and sightseeing.
Best routes to opt for reaching Leh Ladakh — Though there are many ways to reach Leh Ladakh, but the best route for Ladakh by road is the one that commences from Delhi or Chandigarh and Amritsar going towards Manali-Leh highway and then reaching Leh Ladakh.
13 Best Places to check in and around Ladakh
Well, as you are exploring one of the most exquisite location of the country, you may as well check out the best places to visit near Ladakh in winters:
1. Spiti Valley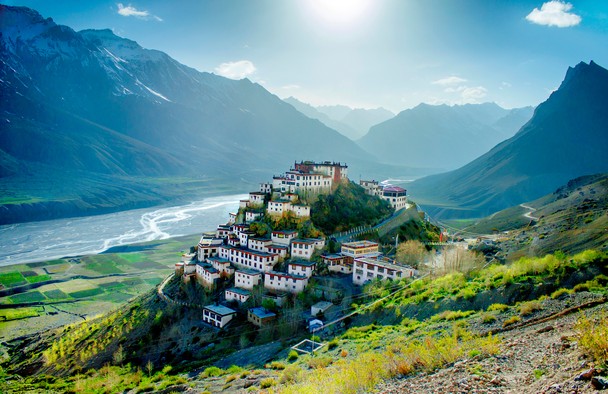 It's a famous valley located near Leh Ladakh that lets you enjoy the deep snow during the winters amidst a ravishing ambiance.
2. Keylong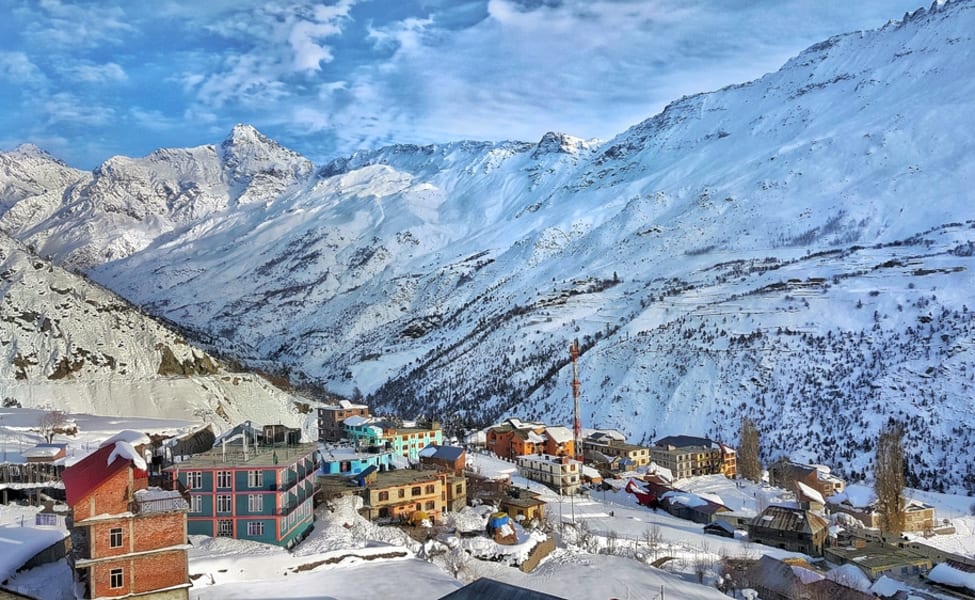 Keylong is the pride of Himachal Pradesh that comes on your way as you pass Manali and reach Leh. Its beauty is totally magical and prides in having a distinct charm in itself.
3. Rohtang Pass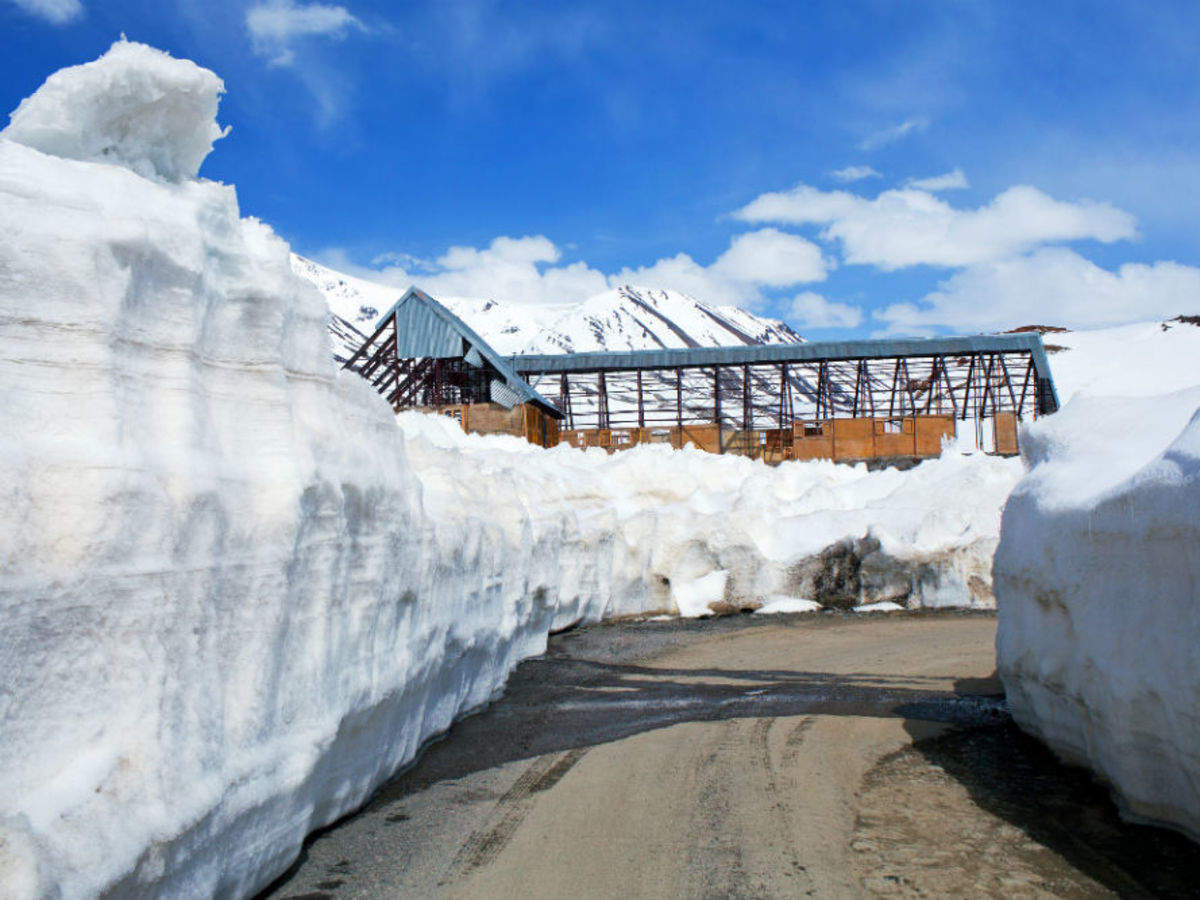 Rohtang Pass is a totally captivating location that lets you enjoy a glimpse of Leh and Himachal Pradesh together. Of course when the view is so astounding, visiting it is mandatory.
Plan the best winter Holidays by travelling in and around Leh Ladakh
Are you out of ideas to spend your winter holidays in the best way? Then, let us suggest you try spending the same in the laps of the majestic Himalayas. Opt for road trips from Leh in winters and have a blast amidst the rich snow and chilled weather.
Destinations to visit in Leh Ladakh
Your Leh Ladakh visit in winters is going to be super exciting when you wheel to these places:
4. Zanskar Valley
Without a doubt the Zanskar Valley is one of the best tourist attractions in Ladakh. It's simply a heavenly scene to watch the magnificent natural hills and mountains reflecting in the gleaming rivers that add a touch of azure colours to the topography. A trip here would give you a heavenly feel on the Earth itself!
5. Pangkok Tso Lake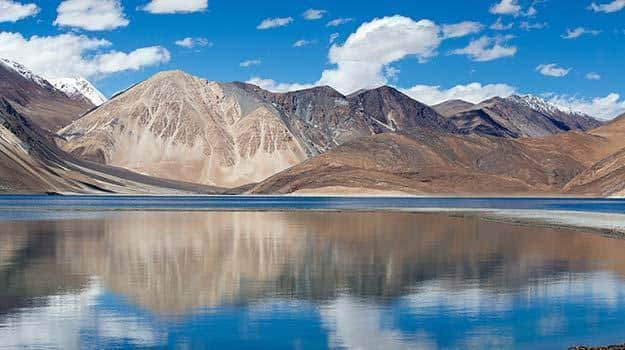 The Pangkok Tso Lake is truly a captivating lake with absolutely lovely and grand mountains and beautiful alluring lake! Do you need anything else to add a spark to your life?
6. Kargil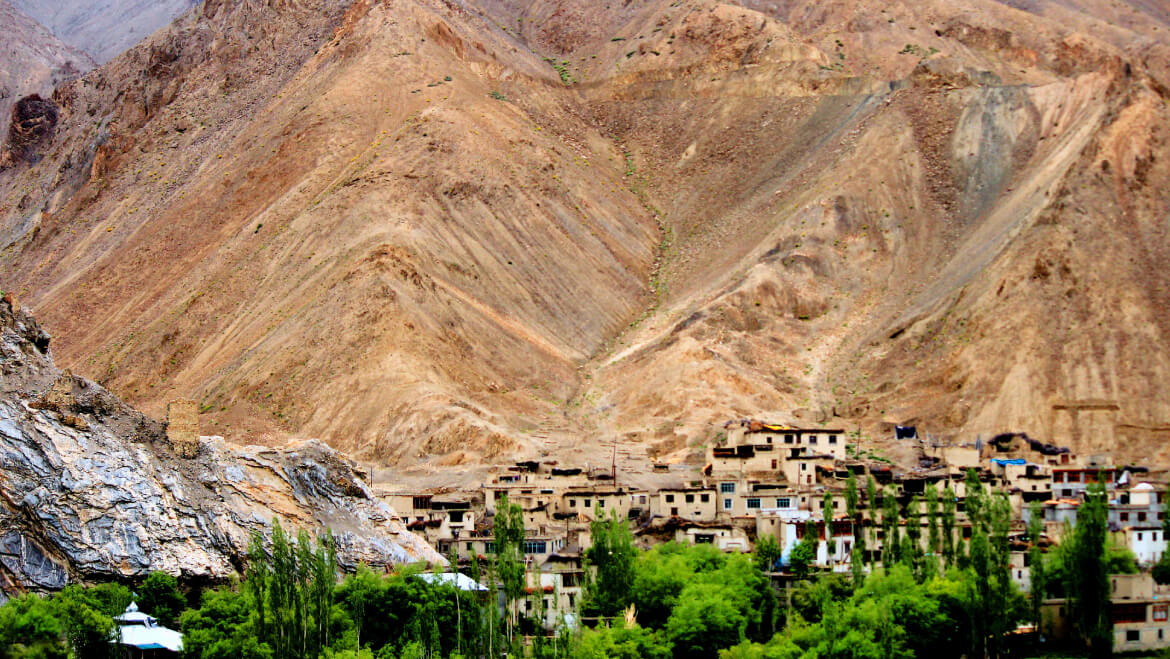 Kargil is a heaven for adventure lovers. You'll love trekking and camping in this mountainous region which is actually the second largest city in Ladakh.
7. Khardung la Pass
The Khardung la Pass may not be that popular as a tourist place in Ladakh, but this pass certainly is a beauty worth checking. It connects the Nubra and Shyok Valley and lets you enjoy a captivating view in between the journey.
8. Nubra Valley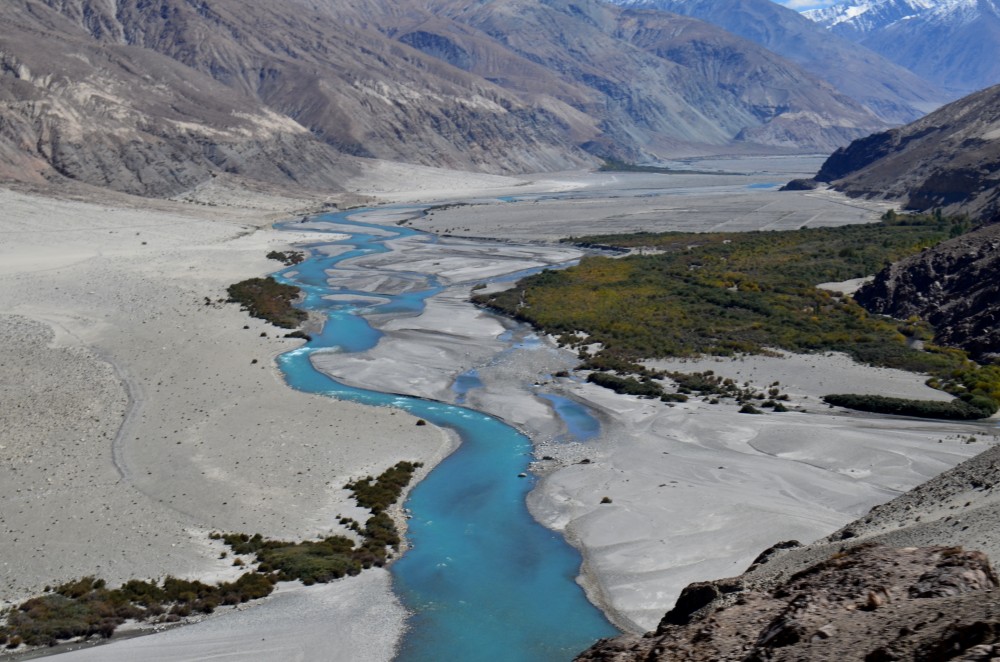 Nubra Valley shall enthral you with the soft sands which would transform you entirely to the Arabian Knights era. And on top of this sandy place, you'll love the exotic hills lacing the land gracefully.
9. Spituk Gompa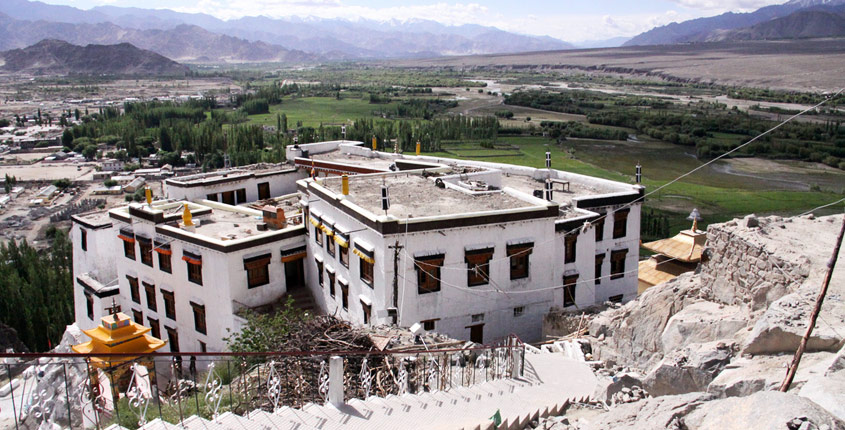 Ladakh is famous as the land of monks and monasteries. And that's why you'll find some of the very renowned monasteries located here. One such is the Spituk Gompa. The fine breeze touching you when you are standing at this place and the fabulous picture you make against the beautiful backdrop over here are going to be the best feature of your travel diary (not to mention the artistic structure of the monastery itself).
10. Hemis National Park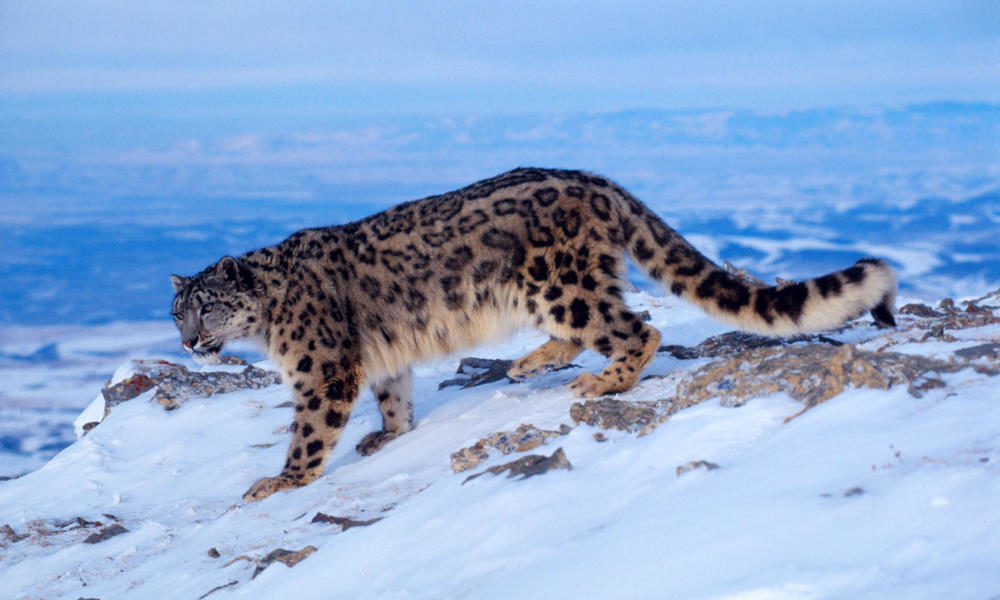 If you are a wildlife lover, then don't miss visiting the Hemis National Park which is the largest one in South Asia. You can view most of the endangered species in this national park flourishing and blossoming because of the fresh and cool breeze and weather.
11. Royal Leh Palace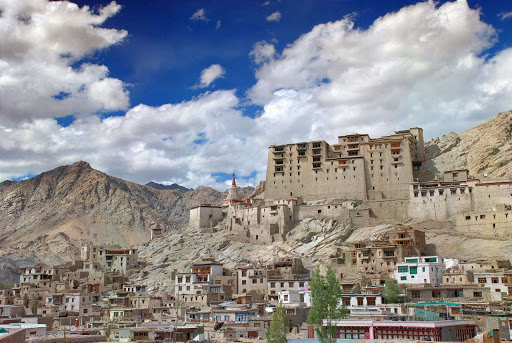 Make your winter holidays a royal experience by visiting the Royal Leh Palace at Ladakh. The palace in itself is a living proof of the majestic ancient times and the statue of Buddha behind it creates a magnificent vision in this place.
12. Chadar Trek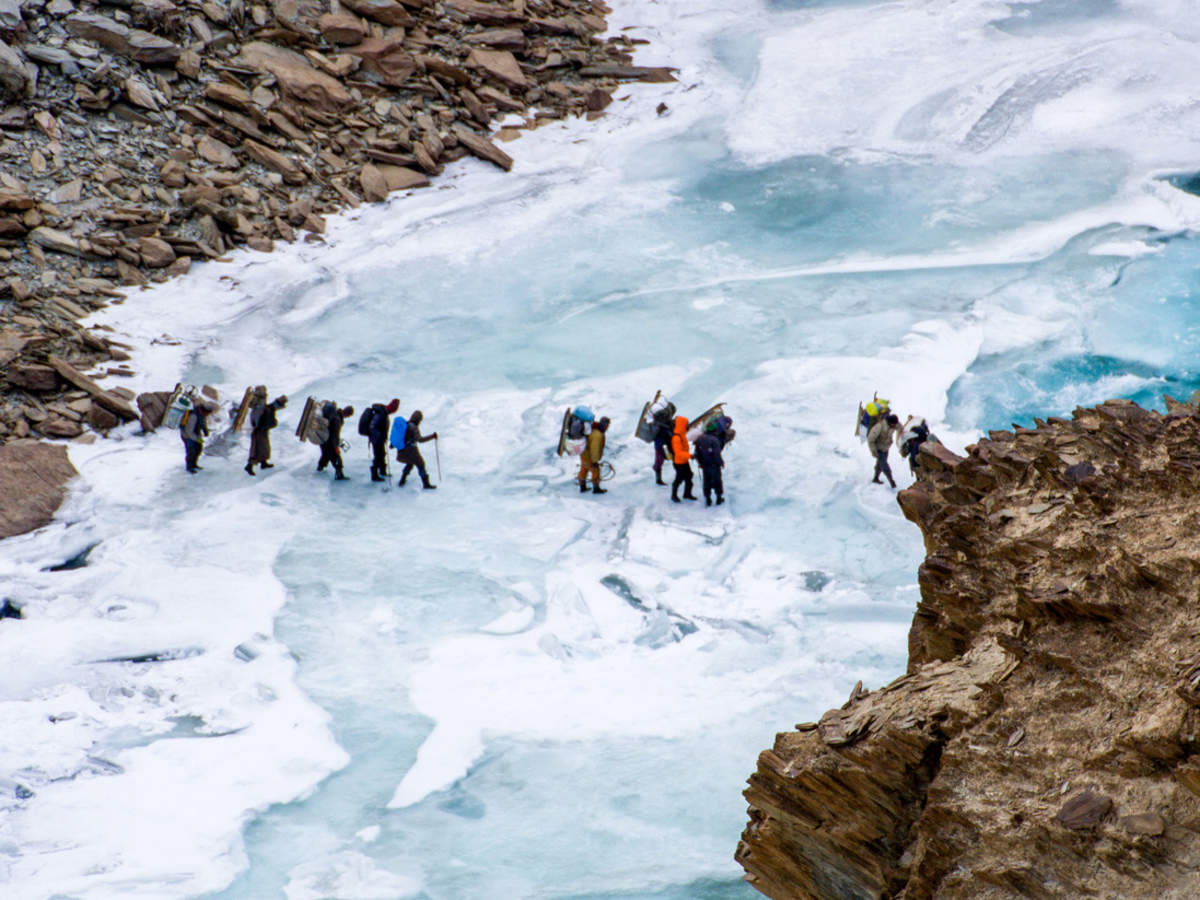 Have you ever dreamed of walking on ice? Now you can fulfil your dream easily by walking on the Chadar Trek that is sure to enhance the beauty of your Leh Ladakh visit in winters. And if you are lucky to view the sun during the winters near this lake, then the scene can be totally tantalising.
13. Alchi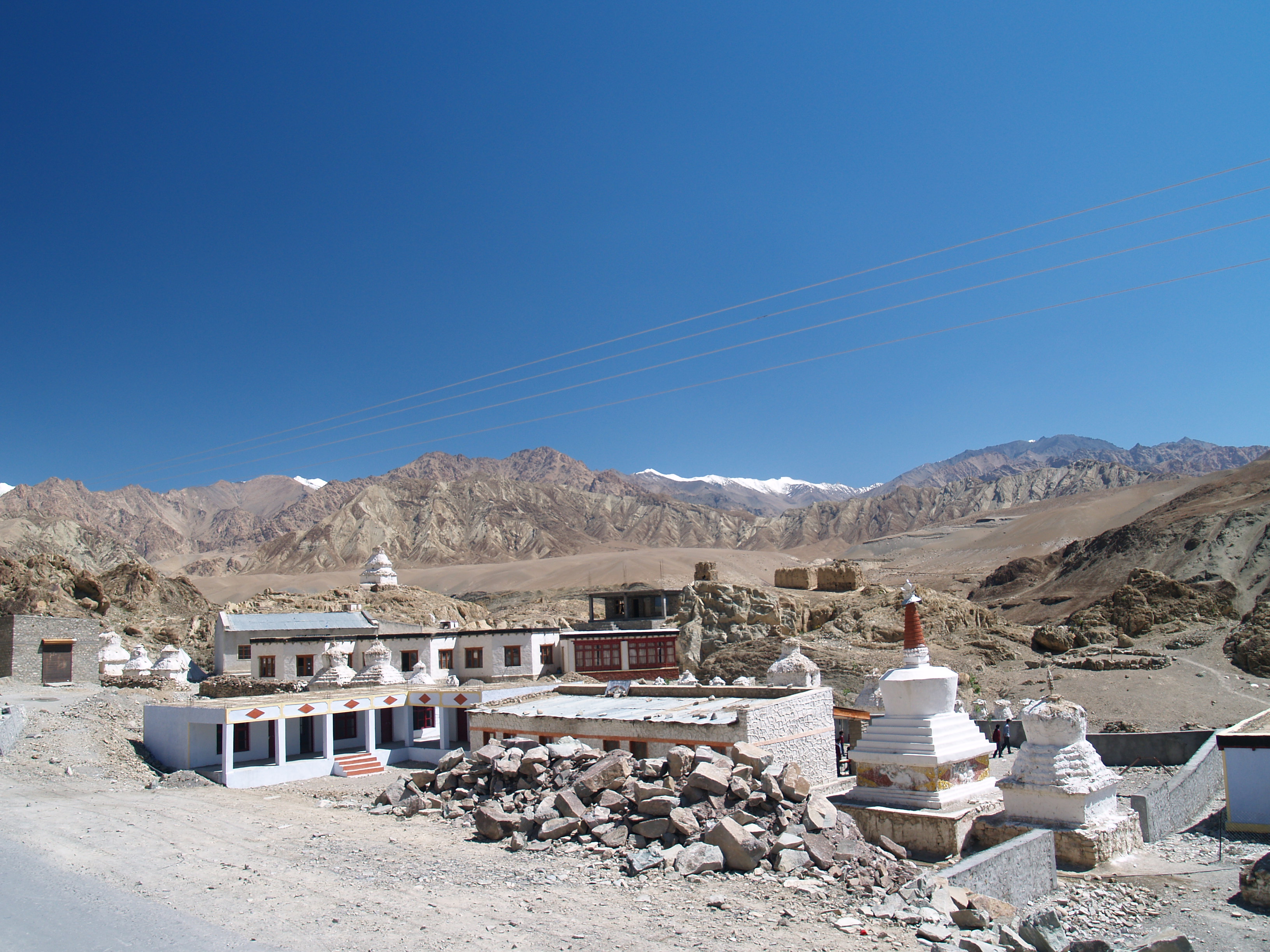 Alchi is a pretty busy village in Ladakh that takes you back in time. The Buddhist monastery dating back to the 900 century and the same old rustic charm in the air makes you enjoy the traditional vibes all the more.
We are sure you are already in love with the list of places to visit in and around ladakh given above. And if you are thirsty for more, then do check Thiksey Gompa – a capturing monastery in Ladakh, Stakna Monastery, Diskit Monastery, and Pyang Gompa. And since the roads are going to be super tough, ensure to take a good car with you via the car rental services from Revv in Ladakh or Kashmir. Your trip would surely be complete, convenient, safe and amazing!