Travel to Uttarakhand Main Cities to Experience Unique Festivals by Road
What can be a better place for you to witness the Indian festivals in all their glory than "Devhoomi" or the land of God? If the idea of enjoying some of your favorite festivals surround by the snow-capped mountains, verdant green hilltops, and ancient temples, then Uttarakhand is the place to be. What makes it such an interesting idea is the presence of so many tourist places nearby that you can visit post the festivities through some road trips to major cities in Uttarakhand. Here are the best cities in Uttarakhand where you can enjoy some major festivals.
9 Major Cities in Uttarakhand to Travel in Glittering Festivals
1. Dehradun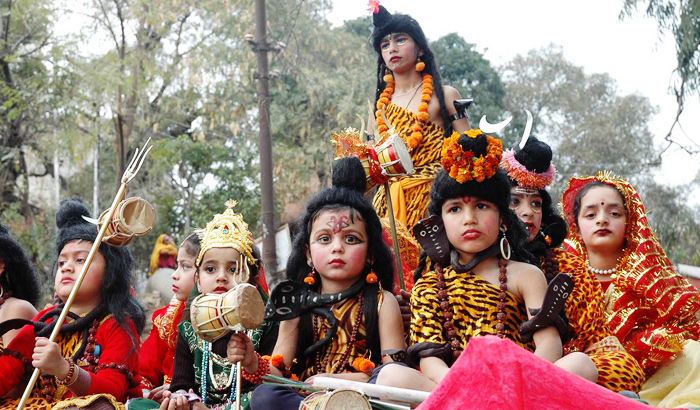 The winter capital of Uttarakhand, Dehradun is one of the most beautiful cities in the state. Apart from offering scenic views, the city is also famous for holding the Bissu Mela planned by the Jaunsari tribe. The main deity worshipped in this festival is Santoora Devi, an incarnation of Goddess Durga. People from nearby villages and towns attend this festival. They wearing colorful clothes and participate in folk music and dance.
Places to visit in Dehradun: Robber's Cave, Sahastradhara, Har ki Dun, Lacchiwala
2. Haridwar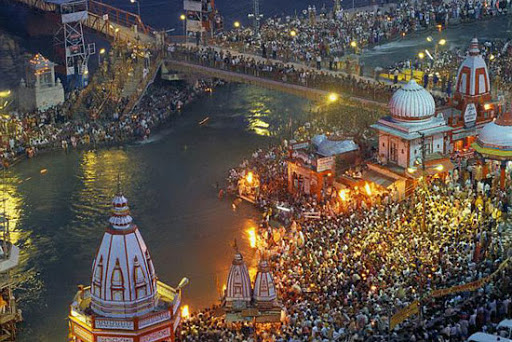 Haridwar witnesses Kumbh Mela once every 12 years. Pilgrims and sadhus from various parts of the country attend the Mela and bathe in the sacred River Ganga. The Mela continues for three. Haridwar is one of the major cities in Uttarakhand, and during Kumbh Mela, it becomes even more important. Another festival that is celebrated in Haridwar with much zeal is Kanwar Yatra.
Places to visit in Haridwar: Mansa Devi Temple, Har ki Pauri, Sapt Rishi Ashram, Bara Bazaar, etc.
3. Uttarkashi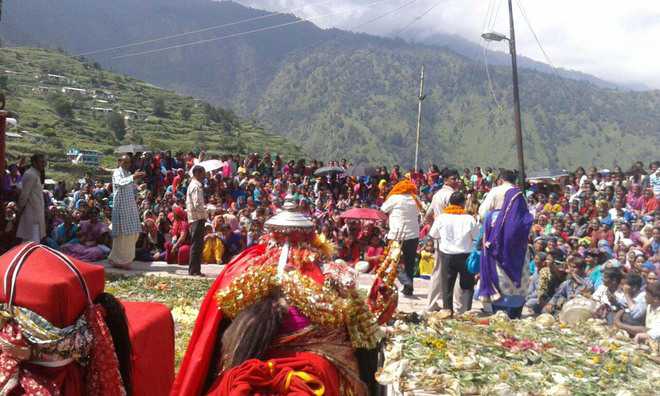 Among the various festivals in Uttarakhand, Magh Mela is one of the major ones. It is a spiritual and ethnic fair that starts on January 14 and continues till January 21 making it one of the best shopping places in Uttarakhand. People also enjoy skiing during this time in Dayara Bugyal.
Places to visit in Uttarkashi: Kuteti Devi Temple, Maneri Dam, Kedar Tal, Dodital Lake
4. Pithoragarh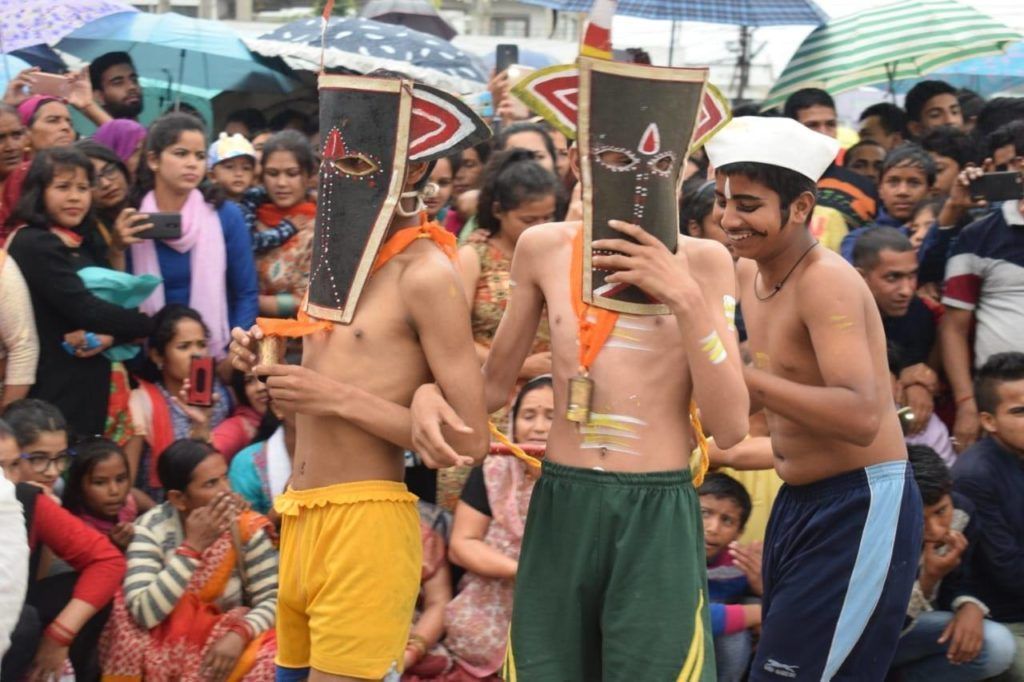 The best time to visit Uttarakhand is between August and October when the famous festival Kangdali is celebrated. It is held in Chaundas Valley every 12 years. The locals celebrate the festival by singing folk songs and dancing to them. To take a look at the culture of Uttarakhand, you can plan your trip to Pithoragarh during this time.
Places to visit in Pithoragarh: Gorkha Killa, Kedar Mandir, Mostyamanu Temple, etc.
5. Kumaon Region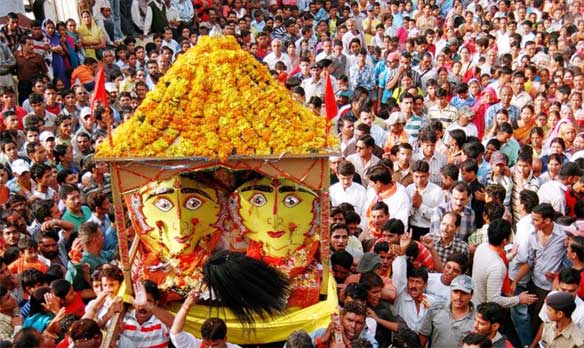 Kumaon region is famous in Uttarakhand for its splendid scenic beauty. Apart from that, it is also popular for the festival Hilljatra. This is one of the main festivals for people who are related to the agriculture community. People dance and sing songs and keep the celebration overnight. The other festivals that are celebrated here widely include Kumaoni Hindu Folk Festival, Kumaoni Holi, to name a few. You must visit Uttarakhand during the festivals, to see and understand the culture of the state thoroughly.
Places to visit in Kumaon Region: Nanda Devi Temple, Panchachuli Lake, Narayan Ashram, etc.
6. Dwarahat, Almora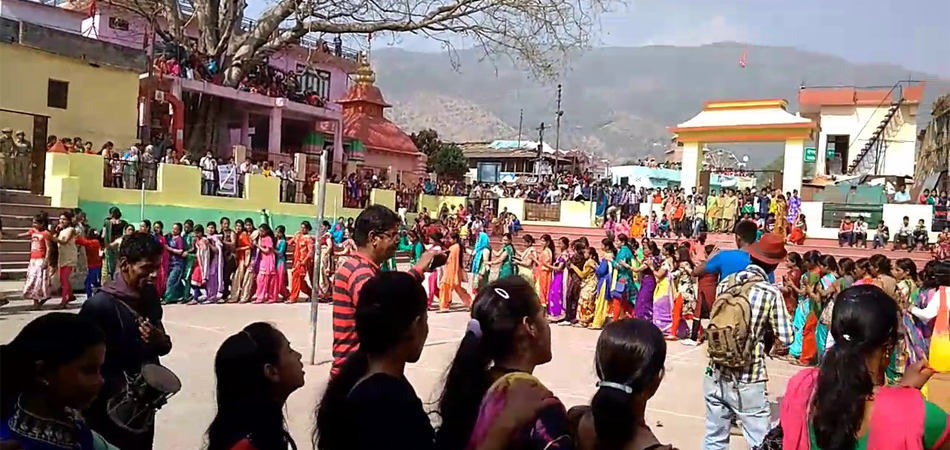 Dwarahat is a small town in the Almora district that celebrates Bikhauti Mela with full vigor. It is an annual fair that is held in April or May every year. During this fair, people visit Vimandeshwar Temple located near the town. One of the sweets that are consumed during this fair is Jalebi.
Places to visit in Dwarahat: Dunagiri Temple, Lakhanpur Temple, Pandukholi, Badrinath Temple, etc.
7. Ranikhet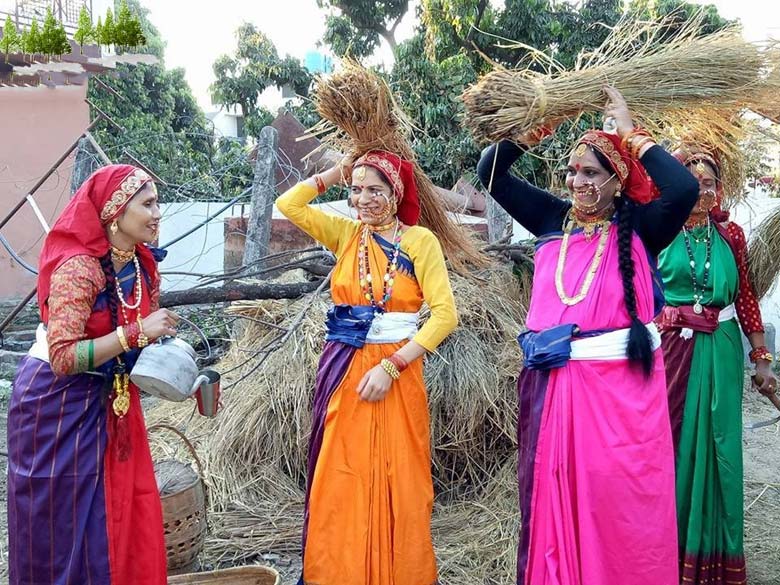 Ranikhet is undoubtedly one of the tourist attractions in Uttarakhand and is also one of the places where Nanda Devi Mela is held. It is a festival which is celebrated to pay acknowledgment to Goddess Nanda Devi, and then it is followed by a fair that continues for 5-7 days. The fair is held in September every year.
Places to visit in Ranikhet: Jhula Devi Temple, Haidakhan Babaji Temple, Mankameshwar Temple, etc.
8. Garhwal Region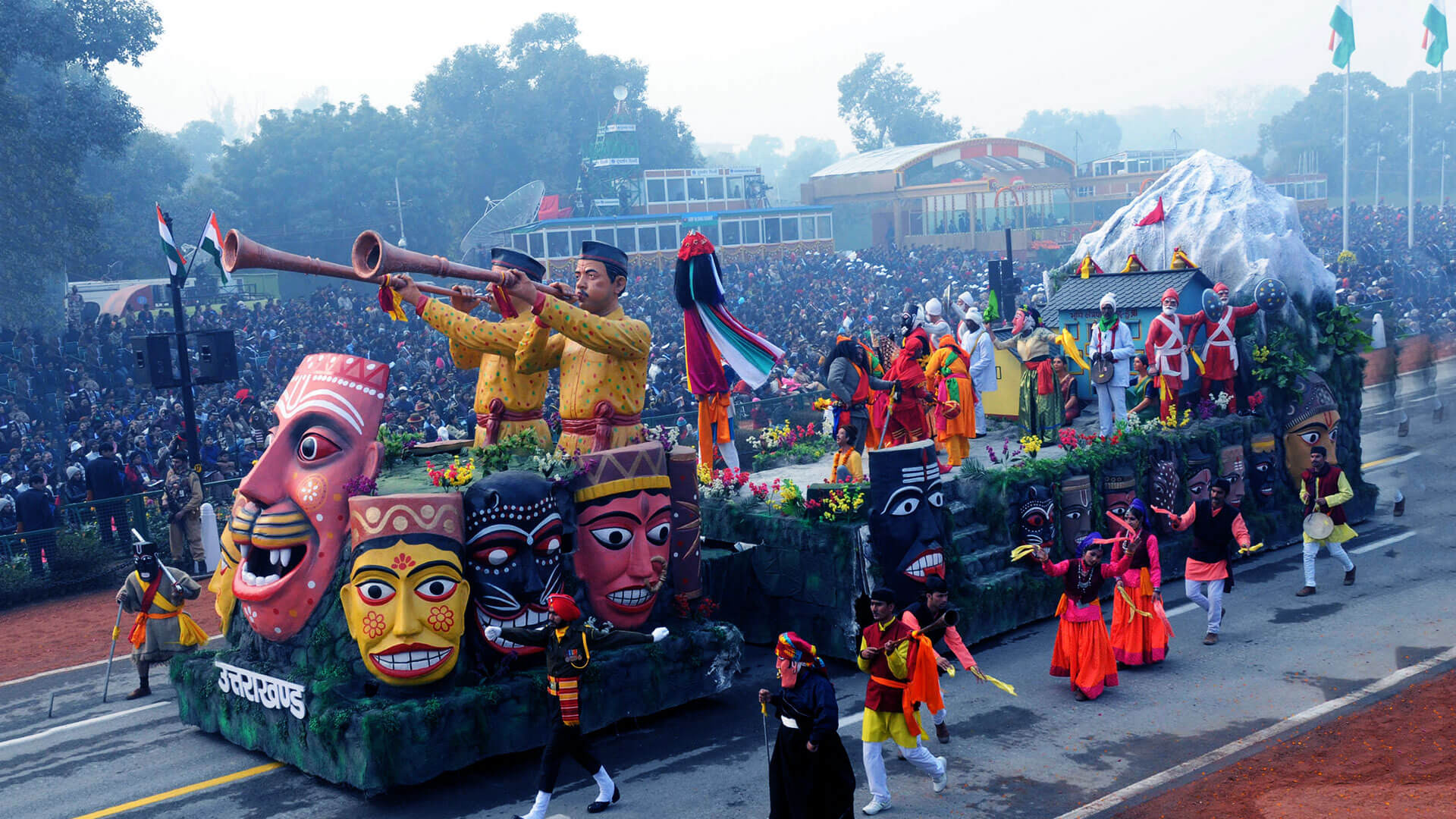 The Garhwal region in Uttarakhand attracts a lot of people for the festival, Budi Diwali. This festival is celebrated after 15 days of Diwali celebration. People in places like Budakedar, Rawai-Jaunpur, Dunda, Barkot, Dharasu, and Semmukhim celebrate this festival by burning twigs of Deodar trees. The festival is followed by several rituals of the locals and people take away walnut seeds as Prasad to their home.
Places to visit in Garhwal Region: Dhanaulti, Mussoorie, Nag Tibba, etc.
9. Nainital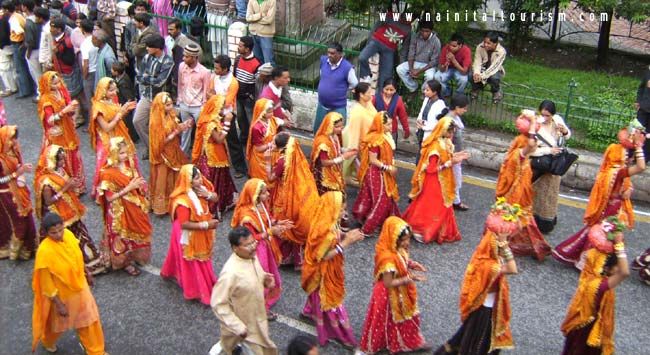 If you are in a mood to enjoy Diwali celebrations in Uttarakhand, you must head to Nainital. The festival is celebrated here with much zeal and enthusiasm. You can also try some of the most lip-smacking snacks and cuisines here while enjoying every bit of this festival of lights.
Places to visit in Nainital: Nainital Lake, Tiffin Top, mall Road, Naini Peak, etc.
The beauty and charm of these places are sure to make you fall in love with their festive euphoria with so many things to do in Uttarakhand during the festive time. The great thing about these cities is also that they are not as crowded as the bustling big cities of the plains where you hardly get a chance to see the entire city. These places can easily be accessed through road and to join their celebrations one of the fun ways is to go for a self-drive car rental by Revv. Just download the Revv app or visit their website to get started with choosing the perfect car for your trip.