Enjoy Your One Day Tour to Old Delhi with Revv Car Rental Service
Old Delhi is not just a locality of the capital city of the country, it is an emotion. You have been to this part of Delhi,  you will understand all the emotions we are talking about here. And if you have not been there yet, you better prepare yourself for some of the yummiest and most authentic Mughlai cuisines. What else? Well, you will be able to see and experience a lot of things in Old Delhi. From yummy cuisines to exploring some popular attractions of the country, and a lot of shopping at super pocket-friendly prices, you are going to love every bit of your day in Old Delhi.
The best time to travel to Delhi is during the winters between the months of November and February. Roaming around the city in the chilly weather is a different feeling altogether, isn't it? And as we talk about Old Delhi, you will get a heap of things to do there. You will very easily get auto-rickshaws to travel across this beautiful part of the city. However, in times of COVID where sanitization plays a vital role, you cannot completely rely upon public transport. In such a case, you can get a self-drive car rental service and use it the way you want. This will enable you to plan your trip at your convenience, and explore the city without explaining anything to anyone.
Talking about the attractions in Old Delhi, you will have many to witness. Here are some of the famous places in Old Delhi that you should not miss out on visiting.
7 Famous Tourist Attractions of Old Delhi 
1. Red Fort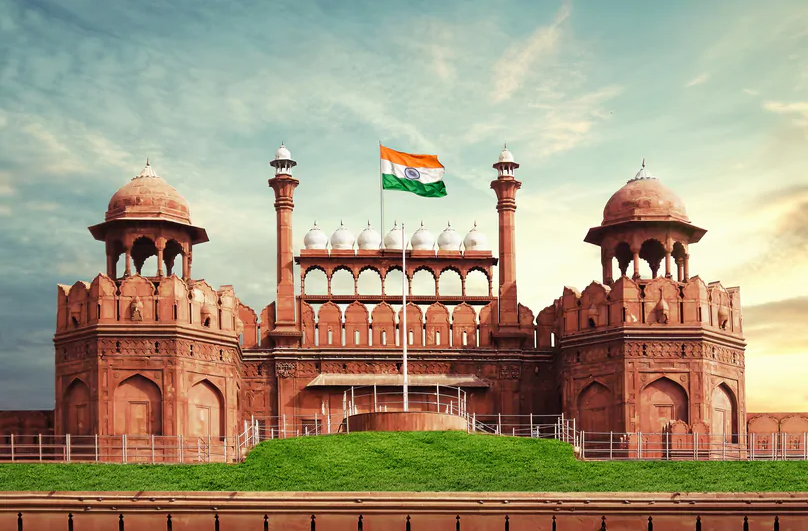 Located in the heart of Delhi, Red Fort was once the residence of the Mughals, while at the present day, it is a UNESCO World Heritage Site. You can find the Qila-e-Mubarak here to see the Indo-Islamic architecture. The abode of Mughals was named Red Fort because of the red sandstone that was used for building this unique fort. This is one of the historical places in Old Delhi that you must cover in your trip.
Timings: 9.30 am to 4.30 pm (Closed on Mondays)
2. Jama Masjid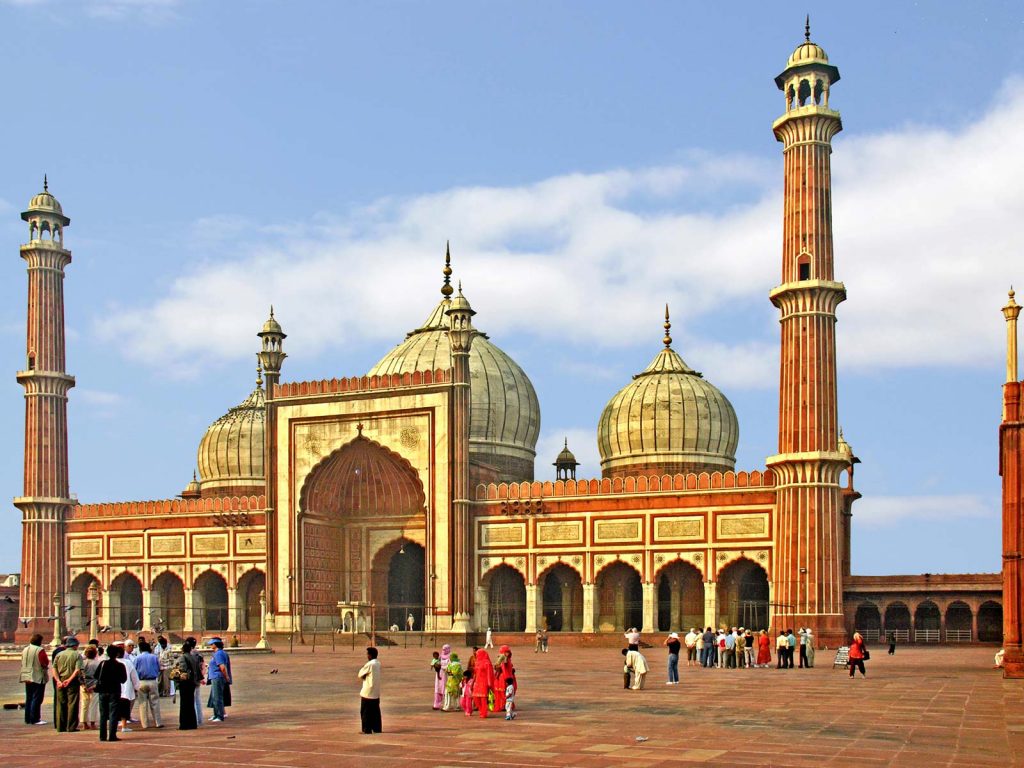 On your one-day tour to Old Delhi, you cannot just miss out on visiting Jama Masjid. This is the largest mosque in the country where at least 25,000 devotees and tourists can be accommodated. You can find a blend of red sandstone and white marble in the mosque. Apart from being the largest mosque, the masjid is also known for its west gate which faces Mecca.
Timings: 7 am to noon; 1.30 pm to 6.30 pm
3. Shri Digamber Jain Lal Mandir
Shri Digamber Jain Lal Temple was established in 1656 and is the oldest Jain temple in the country. The deity of this temple is Parshvanatha, who was the 23rd Jain Tirthankara. The temple is also called Lal Mandir since it is made of red sandstone. The temple has an ICU where there are wards for birds. This is not only a religious attraction but also one of the most important Old Delhi tourist places.
Timings: 5.30 am to 11.30 am and 6 pm to 9.30 pm (during summers); 6 am to 12 pm and 5.30 pm to 9 pm (during winters)
4. Chandni Chowk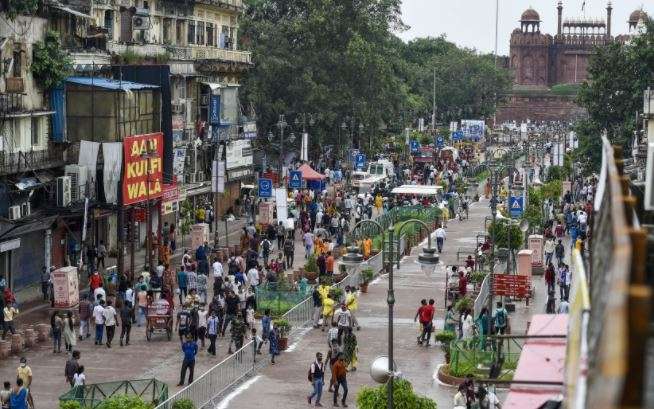 Whether you have visited Delhi or not, you must have heard about Chandni Chowk. It is one of the places to visit in Old Delhi which you are going to love every bit of. You will get almost everything here and buy them at the most pocket-friendly prices. Chandni Chowk is truly a shopper's paradise.
Timings: 10 am to 7 pm (Closed on Mondays)
5. Khari Baoli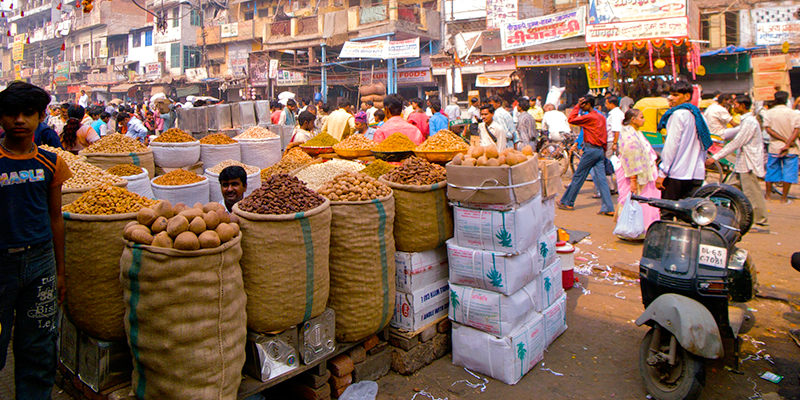 Khari Baoli as we all know is the largest wholesale spice market in Asia. The shops in this market have been running since ages, generation by generation. As you enter this market, you will be amazed by the aroma of a wide variety of spices. 
Timings: 11.30 am to 6 pm (Closed on Sundays)
6. Fatehpuri Masjid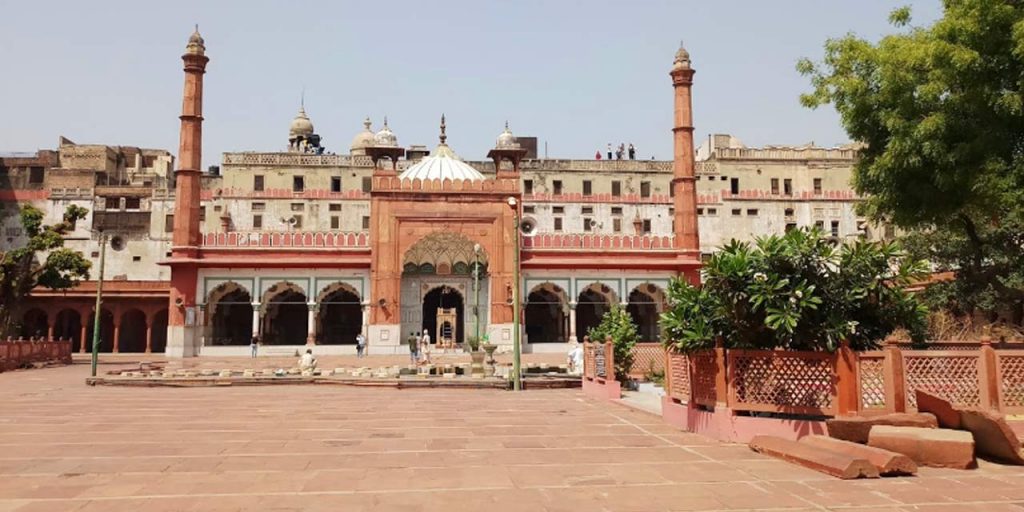 If you are interested in history, this mosque will impress you with its architecture. This was built by Fatehpuri Begum, wife of Mughal Emperor Shah Jahan. Therefore, the mosque was named after her. During the mutiny of 1857, the masjid was damaged a lot. Out of the three gates, one of them faces the Red Fort.
Timings: 5 am to 9.30 pm
7. St James Church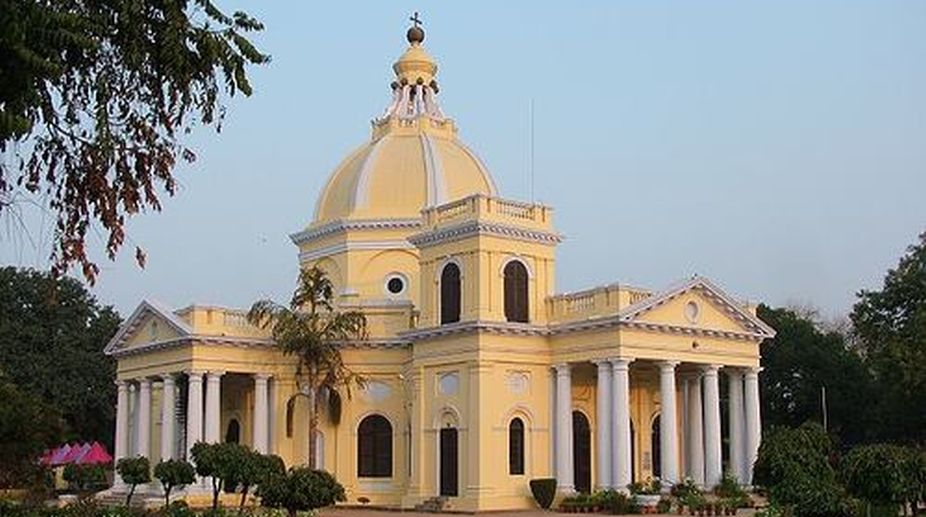 Established in 1836, St James Church is the oldest church in the city. The church was built by Colonel James Skinner as his tribute of faith in God. His grave is on the premises of the church. You can also find graves of many othet Britishers in the same premises who lost their lives in the 1857 war. 
Timings: Morning to evening
The famous food in Old Delhi is Chole Bhature but you must try the butter chicken in Aslam Chicken. You can also try other items like Jalebi and Biryani, which you can find right in front of Jama Masjid. There are several street food famous locations in Old Delhi which you must visit.
Now if you have made up your mind to visit all these places in the beautiful Old Delhi, get the safe and sanitized car rental service from Revv at the earliest. You can choose a car of your preference from their website or app and take the service for as many days or even months as you want. Once you are done with the car rental service, you can leave the at any place in the city and simply inform the company. The executives will pick it up. Sounds awesome? get started with downloading the Revv app on your smartphone and check out the car to choose the one that you prefer.