Road Trip From Bangalore to Mumbai
Mumbai is the financial capital of India, the heart of India's film industry and has a rich cultural and historical heritage from the time of Maratha rule. Nestled on the shores of Arabian Sea with skyscrapers and celebrity lifestyles, Mumbai is the hub of art, culture and amazing tourist places. If you are planning to take a self drive road trip from Bangalore to Mumbai; make an itinerary including these places
15 Best Places to Visit in Mumbai
1. Haji Ali Dargah
The Haji Ali Dargah is one of the much-revered places in Mumbai worshipped by all religions. This is an iconic landmark of the city of Mumbai.  The Dargah has a sprawling marble courtyard, and millions of people flock here to seek blessings and fulfillment of their wishes. If you are planning a road trip Bangalore to Mumbai, you must visit Haji Ali.
2. Elephanta Caves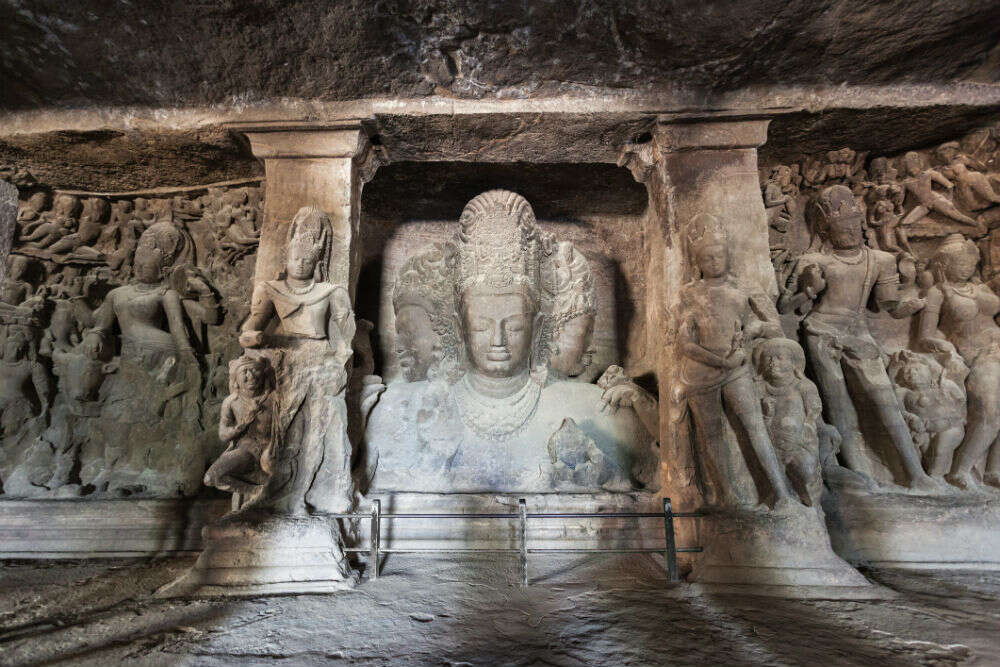 Elephanta Caves is one of the UNESCO World Heritage Sites. Explore the unique carvings at the rock cut caves in Elephanta. Tourists take a boat trip from Gateway of India to reach here. The stunning carvings of headed Shiva, Nataraja and Ardhanarishvara are some of the exclusive Elephanta Cave sculptures.
3. Vasai Fort
Vasai Fort was the place to build ships created by the Portuguese Army which was later captured by the Marathas. Nestled amidst the sea on three sides this is an excellent hiking spot for trekkers. If you love history and you love to hike, then plan a visit to Vasai Fort during your Bangalore to Mumbai by road trip.
4. Marine Drive
Marine Drive is the necklace of the coastal city of Mumbai that adds to its charm. Take a stroll here in the evening or witness the beauty of it from a high-rise in Mumbai. On your trip from Bangalore to Mumbai by car, you can relax at the end of your trip in Marine Drive and witness the beauty of Arabian Sea.
5. Bandstand
The swaying palms and rocks on the shore visited by the joggers and morning walkers is the usual flavor of Mumbai Bandstand. Try out some local street food here and enjoy a walk down around the beach in Bandstand.
6. Gateway of India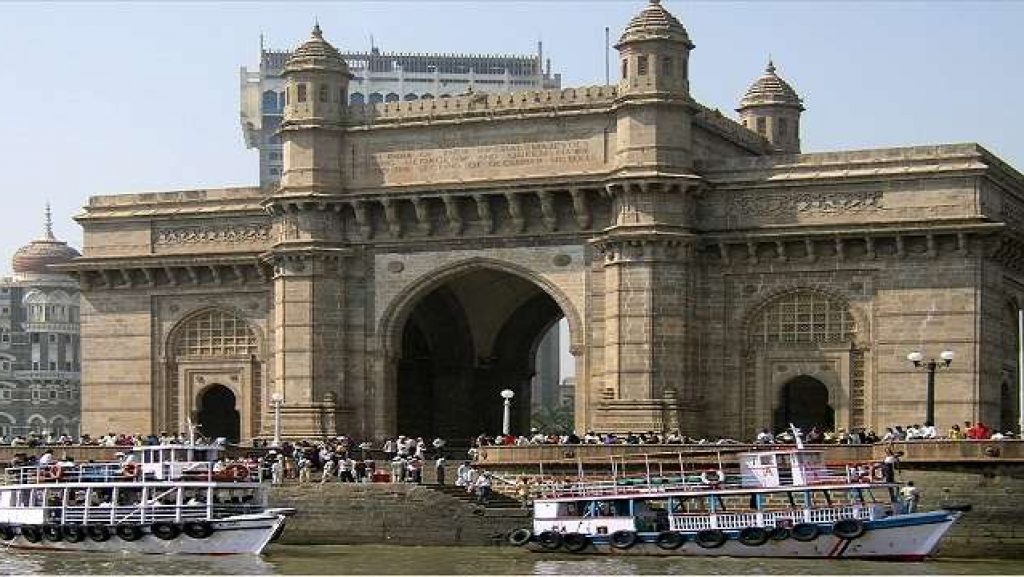 Built to celebrate the arrival of British monarchy this is also an iconic landmark of Mumbai. Every day a number of tourists visit the Gateway of India. Located near the Apollo Bunder you can take a ferry ride from here and watch the glorious sunrise or sunsets of this beautiful city.
Must Read: Road Trips from Nagpur 
7. Juhu Chowpatty
For food buffs this place is the home of Mumbai street food like pav bhaji, bhelpuri and pani puri. You can also spot celebs here snacking at the famous chat shops and it is frequented by tourists.
8. Parsi Cafes
Mumbai has a rich Parsi influence in its culture and to taste their flavors you must visit the Irani Cafes and Parsi cafes. Try out the dhansak and saas ni marchi at the Irani and Parsi cafes and restaurants.
9. Chor Bazaar
If you love antiques and handicrafts, exclusive home decors and haunt curio shops then Chor Bazaar is the place to go. Open all days except Friday this place has an amazing collection of knick knacks and souvenirs and brass and bronze figures.
10. Prithvi Theatre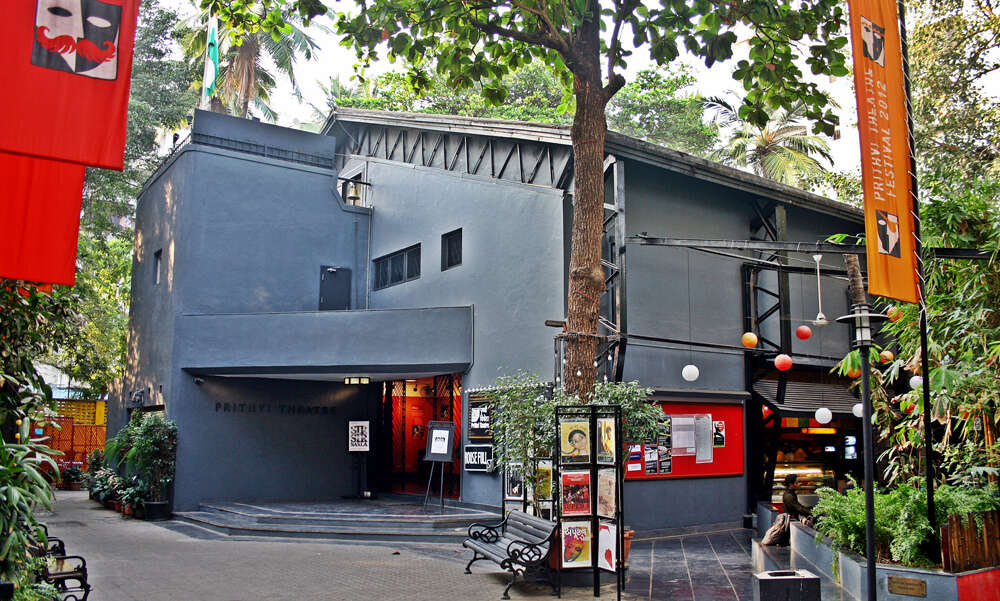 The buzzing art hub of Mumbai has a glorious theater which was built by Shashi Kapoor and Jennifer Kapoor created in the memory of Prithvi Raj Kapoor. If you love theater and want to watch some intellectual cerebral plays, then this is your place.
11. Sanjay Gandhi National Park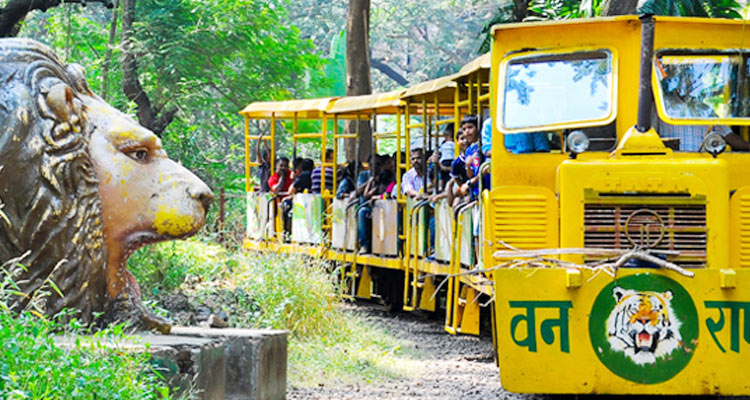 Sanjay Gandhi National Park is the home to deer, leopards, sambar. Explore the birds like eagle and flycatcher here. You can also try out the nature trails here and go for jogging trips if you are in Mumbai.
12. Essel World
You can also visit the theme park Essel World in Mumbai. This has the most thrilling adventures and you can ride the various rides here. There is also the Water Kingdom if you love to splash some water at the waterpark in Essel World.
13. Chhatrapati Shivaji Terminus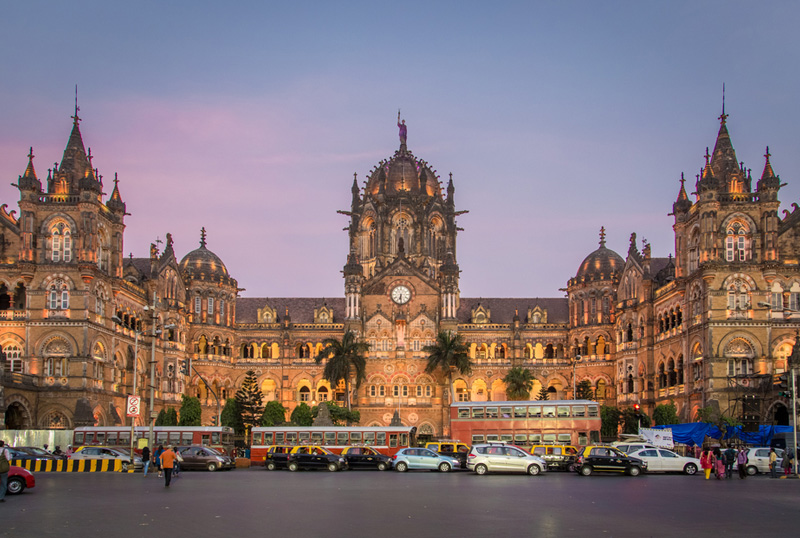 Known for its amazing Gothic architecture this is one of the beautiful structures in Mumbai. Its train station connects Mumbai to its suburbs and everyday witnesses an influx of almost thousands of crowds in the regular weekday hours.
14. Mumbai Filmcity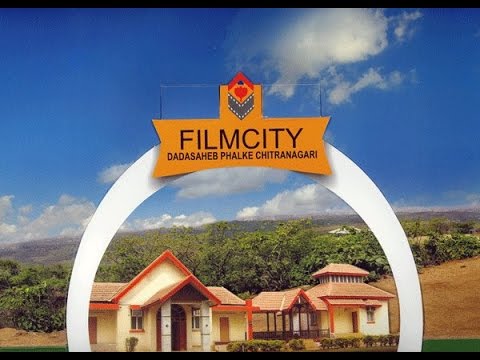 Home to the Bollywood, Mumbai's film business attracts fans and creative people from all over the world to this city. Take a sneak peek into shooting schedules in Film City and if you are lucky you can meet your favorite superstar here.
15. Dharavi
Mumbai is not just the home to skyscrapers and glittering Bollywood but also the largest slum of Asia called Dharavi. Often portrayed in international films Dharavi is the home to more than 1 million Mumbaikars. It has its own businesses that has been thriving for a long time. The homes in Dharavi are in dilapidated condition but the resident's smiles and their warmth show happiness is never determined by material pleasures.
Best routes from Bangalore to Mumbai
Bangalore to Mumbai best route is via NH4 and reach via Kolhapur and Pune to Mumbai which is about 1000km away and takes almost 16 hours to reach. On the way you will pass through the Katrej and Kambatki Ghat which are serene and beautiful. Be careful about the steep turns and bends on the expressway as you drive from Pune to Mumbai.
Best time for the road trip from Bangalore to Mumbai
Usually the tourists avoid the monsoons for this road trip as monsoons in Mumbai stalls the city for a few days. You can plan your road trip during the winter months for a pleasant ride.
Explore the amazing locations in Mumbai and enjoy the beauty of this beach city. To enable the experience of best wheels meant for the highways without compromising on the pleasure of self drive using the car rental service in Bangalore of Revv is recommended. This offers the flexibility in drop and pick-up location along with the pricing plan.