5 Best Road Trips From Mysore That You Must Plan For NOW!
There are common road trips like a road trip to Mysore from Bangalore or conversely, a road trip from Bangalore to Mysore, no matter whichever is more convenient for you. However, there are other, unconventional road trips from Mysore that will fill your heart with joy.
5 Best Road Trips From Mysore 
On that note, here's looking at the 5 best road trip to Mysore options that you must start planning for without further ado!
1. Shivanasamudra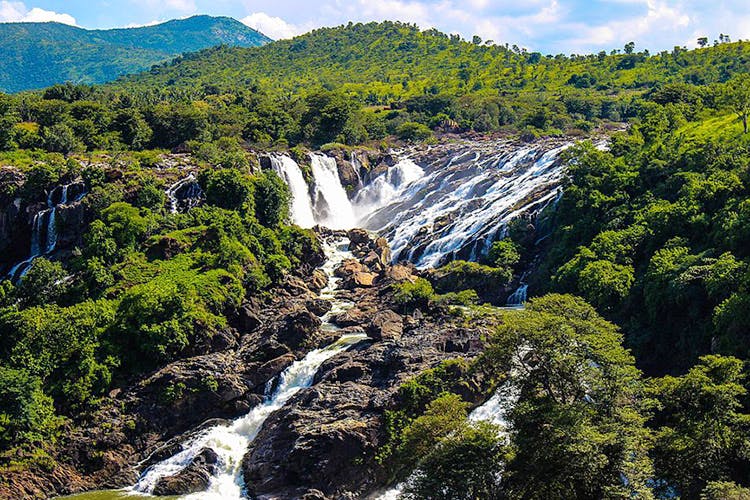 This is one of the best places to visit near Mysore for its charm alone. Shivanasamudra has one of the best waterfalls where you get to witness the awe-inspiring spectacle of the river Cauvery splitting and falling over the rocky hill, thereby forming this lovely waterfall. The thick green forests surrounding the waterfall create a pristine ambience. Shivanasamudra goes up to 73m in terms of height and looks amazing in the monsoon season with the gurgling water touching almost 100 feet with its speed and volume. This is an ideal 1-2 day weekend road trip from Mysore and you can take a car/bike to reach the place.
Distance from Mysore: 81 km
Best time to visit: October-January
Must Read: Best places to visit in Tirupati for peace, spirituality, and relaxation
2. Chikmagalur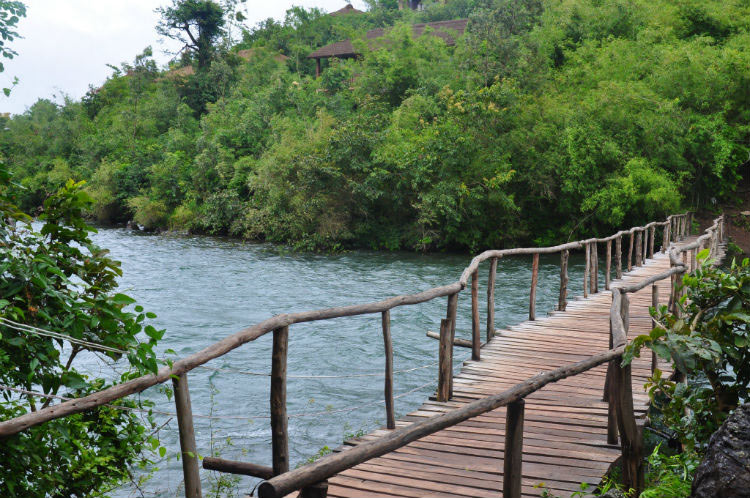 Chikmagalur is one of the most popular hill towns located in Karnataka. Located at a convenient distance from Mysore, Chikmagalur is strategically nestled 3,400 feet above sea level and showcases the Mulliyangiri range in all its imperious finery. The peaceful and serene environment in Chikmagalur is a major draw for tourists along with its tag as the coffee land of Karnataka. This hill station has several other attractions for you to explore including the Manikyadhara Falls, Belavadi, Ayyanakere Lake, Bhadra Wildlife Sanctuary and Belavadi to name a few. This is an ideal two day road trip from Mysore.
Distance from Mysore: 178 km
Best time to visit: September-April
Must Read: 5 Best Stunning Tourist Places Near Chennai You Need To Visit In 2020
3. Ooty
A road trip from Mysore to Ooty is always exciting, more so when you're traveling with your gang of close pals or family members for a weekend or any other holiday. Ooty is also called Udhagamandalam and is also affectionately called the Queen of Hill Stations for its sheer beauty. Ooty is always a preferred hotspot for unwinding, taking long walks, experiencing the cool weather and relaxing with friends and family members. Ooty is one of the biggest tourist attractions in the Indian State of Tamil Nadu and offers proximity to another marvel in the form of the Wayanad. Ooty has its beautiful Emerald Lake for you to visit along with attractions like the charming Botanical Gardens, Pine Forest, Rose Garden and Wenlock Downs among others. Once you've reached Ooty, try to stay for at least 2-3 days in order to fully experience the charm and essence of the place.
Distance from Mysore: 128 km
Best time to visit: October-May
Must Read: Places To Visit In Bangalore- Top Destinations That Will Delight You Immensely
4. Coorg
A road trip from Mysore to Coorg will undoubtedly be a spectacular experience and this amazing Scotland of India is situated at 1525 m (altitude) on the picturesque Western Ghats. Coorg is strategically located near both Bangalore and Mysore along with Mangalore, offering amazing weather, gorgeous views and acres of coffee plantations, being the biggest producer of coffee in the country. Coorg comes alive during monsoons with its lush greenery and panoramic views.  It is recommended that you stay for at least a couple of days in this paradise of sorts. The peak season for tourists starts in December and extends till end-January while the hill station again starts buzzing in the peak summer months of May and June.
Distance from Mysore: 117 km
Best time to visit: October-March
Must Read: Weekend Getaways From Hyderabad For A Perfect Long Weekend
5. Hampi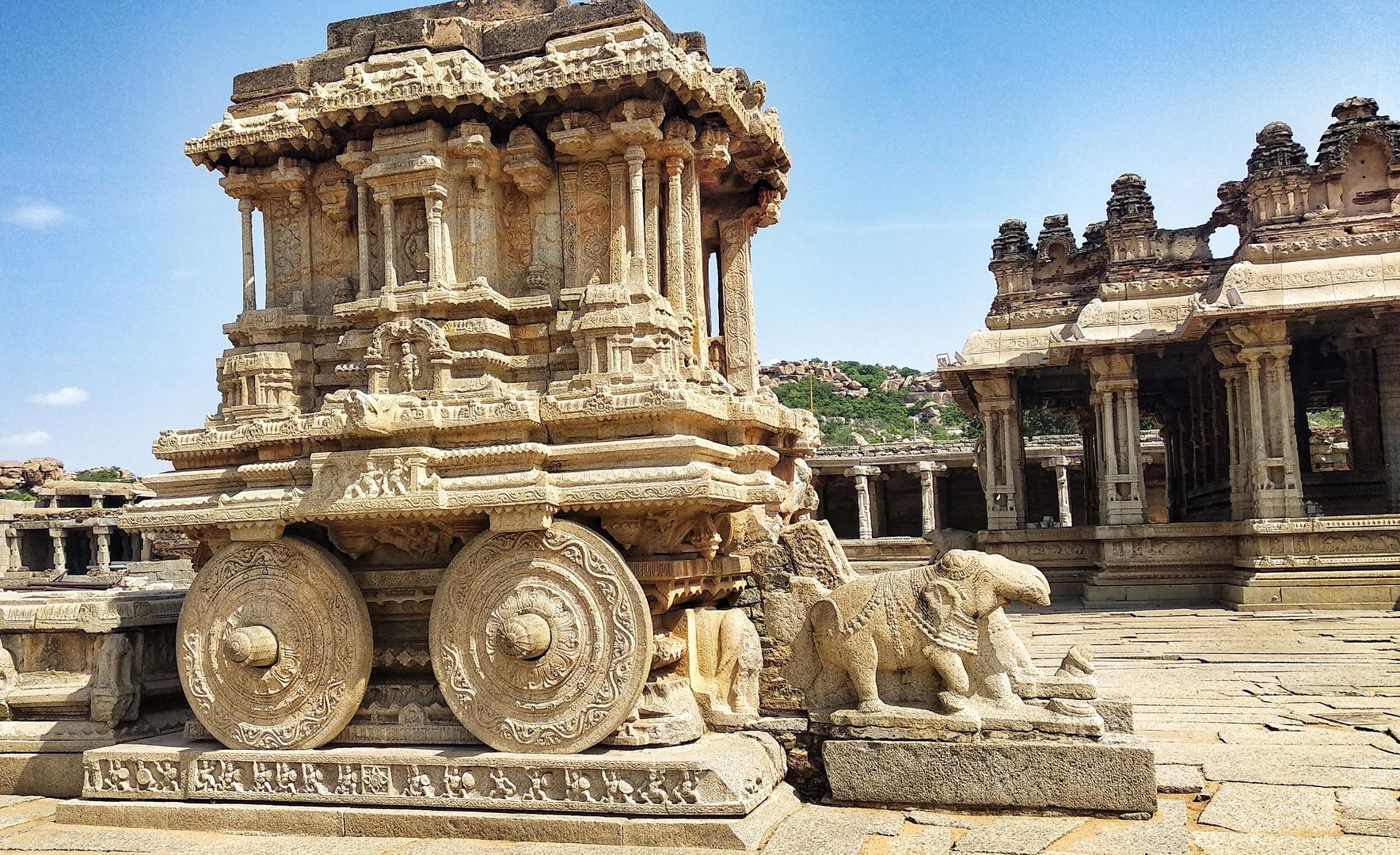 An architectural and historical wonder of sorts, Hampi is one of the most famous heritage sites in the world and has been recognized as well. Hampi is one of the hottest tourist destinations in South India, located in proximity to Hubli, Bellary and Mysore alike. Hampi is one of the most ancient villages in this region and it is located on the banks of the pristine Tungabhadra River in the State of Karnataka. Hampi was once the capital to the powerful Vijayanagar Empire and was also known as the biggest and wealthiest city during the 15th and 16th centuries. Apart from the mélange of architectural landmarks, temples and other wonders, Hampi offers the Hampi Bazaar and Royal Centre which are big draws for tourists. It is recommended that you stay back in Hampi for at least a couple of days in order to take in the mélange of historical attractions and also because this is one of the longer road trips from Mysore.
Distance from Mysore: 424.4 km
Best time to visit: October-February
Must Read: Unexplored Places To Visit in Bangalore- Top Picks Near The City
These are thus some of the best road trips from Mysore that will fill you with excitement, adventure, peace and most importantly, oodles of unadulterated joy! You should definitely start planning for these trips without further ado.