An Offbeat Road Trip from Mumbai to Ganapatipule
If you are a resident of Mumbai planning for a refreshing tour in a car, we suggest you to try Road Trips from Mumbai to Ganpatipule — an interesting location that's known for splendid beaches, ancient temples, soothing greenery and people who are immensely hospitable. It's a wonderful location situated in Maharashtra which has its charming effect on your mood and slows down your life to the calming pace while you are there. The town of beaches and temples is a perfect place to treat yourself when you desire to relax and rejuvenate!
Quick tips to remember: 
Best time to visit Ganapatipule— October to March. 
Type of visit recommended— Religious, picnic, rejuvenation, weekend gateway. 
Routes that can lead you to Ganapatipule from Mumbai — You could follow two routes to reach Ganapatipule from Mumbai via road. First is, from Mumbai to Rasayani, Kolad heading to Chiplun towards Kalambaste, finally reaching Ganapatipule via NH 66. The second is from Mumbai to Rasayani then Lonavala and Pune toward Satara to Karad, finally heading to Ganapatipule via NH 48. 
Distance from Mumbai to Ganapatipule by car — 343 Km by the first route and 469 Km if you're heading for the second route.
Total time required to reach Ganapatipule from Mumbai — 7 hours 55 minutes by the first route, and 8.5 hours if you are going via the second route. 
Popular Tourist Attractions in Ganapatipule.
The city that got its name from an ancient God offers numerous wonderful and historical places to visit. The top sights in Ganpatipule that you can enjoy are:
1. Jaigad Fort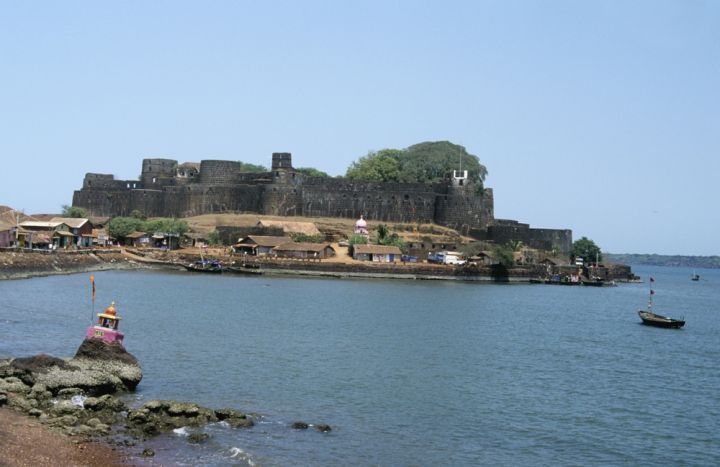 Jaigad Fort is also called the Fort of Victory and is a  16th-century fort that lies on an area of 13 acres in the coastal region of Ratnagiri, Maharashtra. Situated just near the Jaigad Village and 20 kms to the north-west of Ganpatipule, the fort stands steady on a cliff just opposite the Jaigad creek. Here, you can view the River Shastri meeting the vast Arabian Sea. You should also try visiting the Jaigad lighthouse that was built nearby the Jaigad fort. This fort is open all day long and can be easily reached through the road leading from the Jaigad village.
2. Swayambhu Ganpati Temple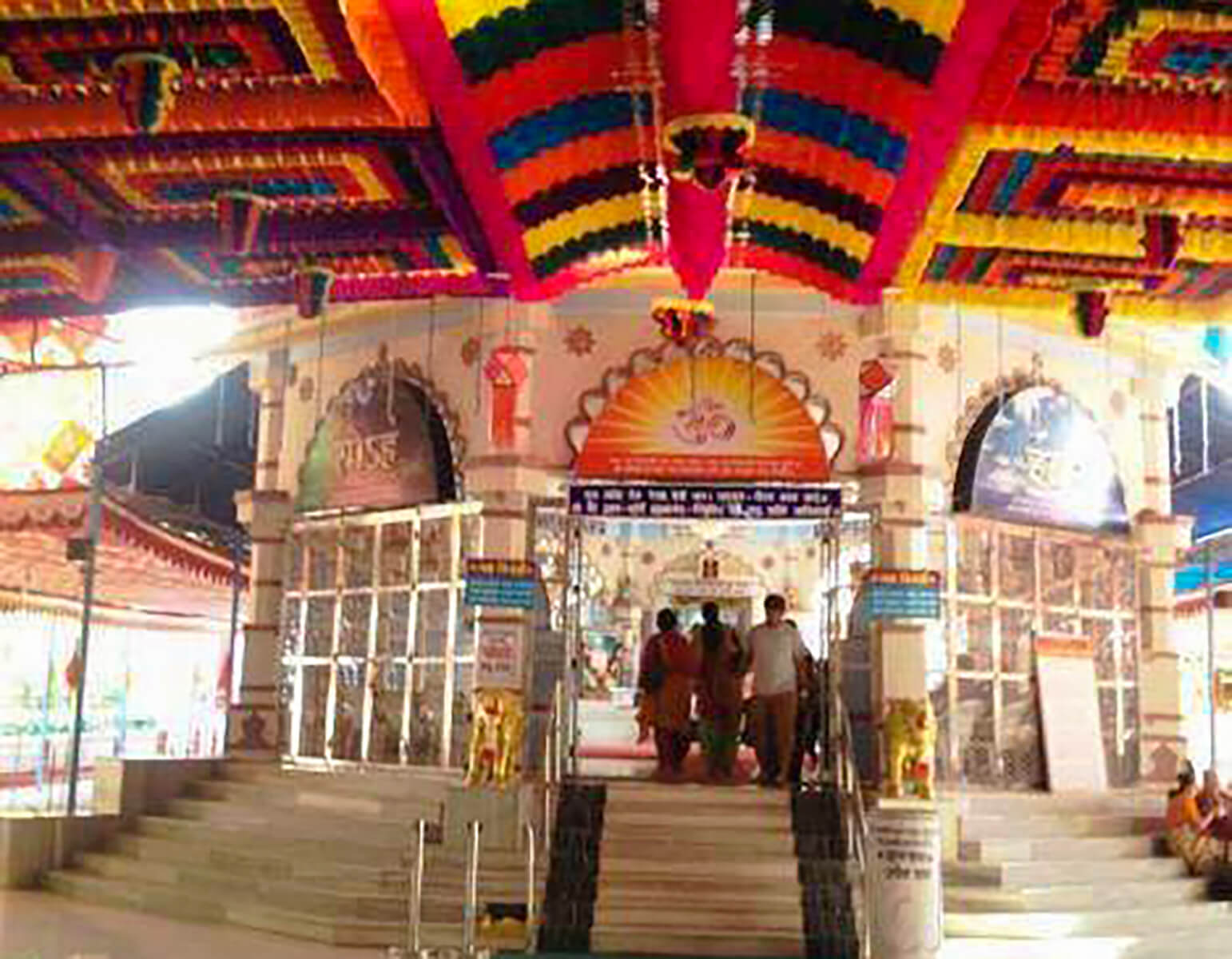 An iconic 400 years old Shri Ganpati Temple is made of white sand and is said to be nesting a self-created monolith of Ganpati. It was discovered some 1600 years ago and is very popular amongst the devotees and tourists. If you want to offer your prayers, hear the hymns and chanting throughout the day, do consider visiting this temple. You can best visit this temple during Diwali and Ganesh Chaturthi when there are uncountable visitors, and it's open almost all day and night.
3. The Ganapatipule Beach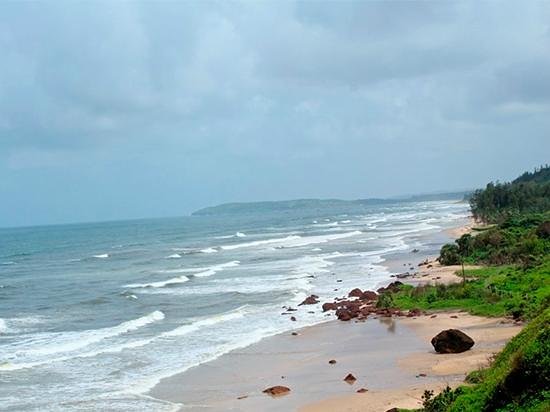 A truly spectacular and sylvan Ganapatipule Beach is situated just near the Ganpati Temple. So, after your devotional time, you can as well chill on the marvellous beach here. The most amazing thing about this beach is that it's still untouched by the commercial hypes, and you can enjoy the unadulterated beach and have a fun time here. The coastline of this beach is adorned with tall coconut trees and the picturesque view of the greens and azure sea around it would wash you with a sense of serenity. No doubt the busy city dwellers of Mumbai and Pune love to indulge in a peaceful spree here. This beach is open and free for all and is located at around 375 km away from Mumbai and can be reached easily through roadways.
4. Velneshwar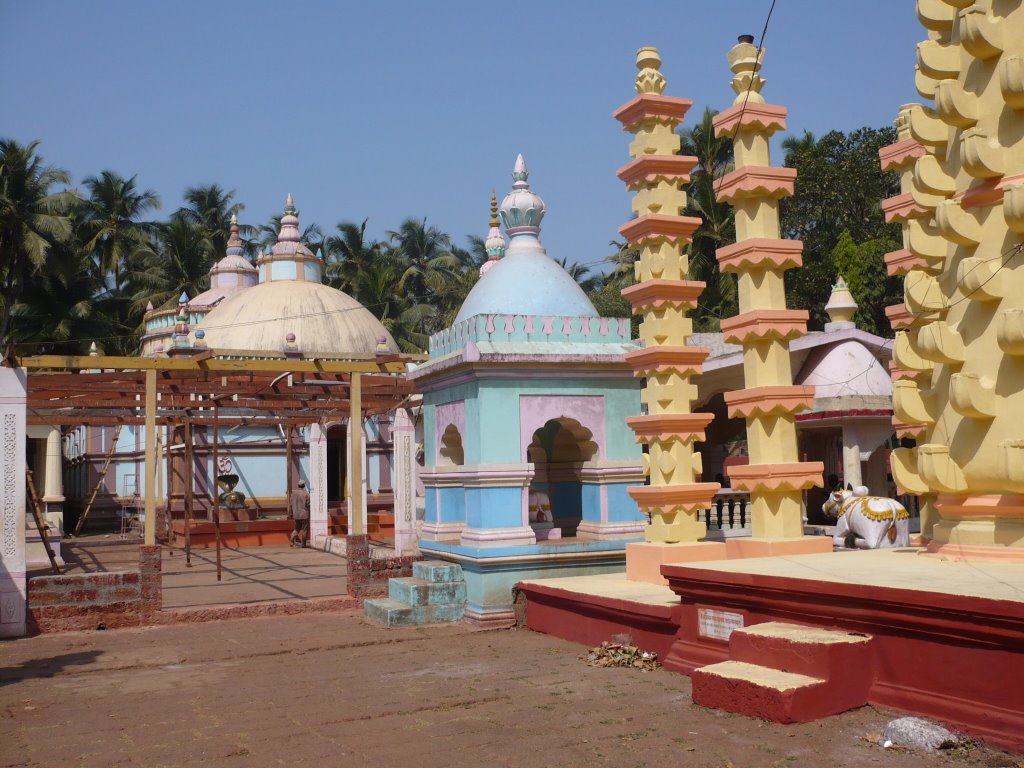 Situated in Ratnagiri, Velneshwar is a small village known for the temple of Lord Shiva. Also, it has a fantastic crescent-shaped beach that is clean, unspoilt and best for swimming. This town attracts a lot of people during the month of March at the time of Maha Shivratri Festival, which is celebrated with much aplomb here as a tribute to Lord Shiva. The Shastri River lies just around this village and therefore you can see lots of fresh green coconut trees and sandy shoreline here that makes the beach truly alluring. If you are looking for a soothing experience and a silent retreat, then Velneshwar is the best place for a weekend getaway road trip with your family for relaxation. You can easily connect from the major highways and roads from the nearby cities like Mumbai, Pune, Nagpur to this village, and its best to visit here from November to February (as the summers can be very hot otherwise).
Things to do at Ganapatipule.
You just couldn't visit the town traversing all those miles of roads and do nothing. There are a whole lot of exciting things to do in Ganapatipule that you shouldn't miss at any cost. Read about them below:
1. Water Sports in Ganapatipule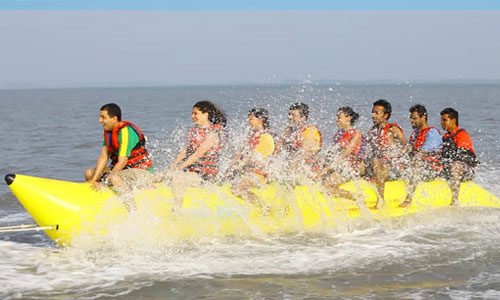 If you're someone who aspires to be tomorrow's surfer, or admire paragliding and such exciting water sports a lot, you should definitely touch upon Ganapatipule beach which is a popular beach for walking & water sports in Ganpatipule. You couldn't say no to all these exciting stuffs awaiting you when you visit here. You can reach the beach through the local buses getting connected from Ratnagiri or just drive from Mumbai or Ratnagiri to enjoy a happy swim and experience the adventurous sports.
2. Shopping at Ganapatipule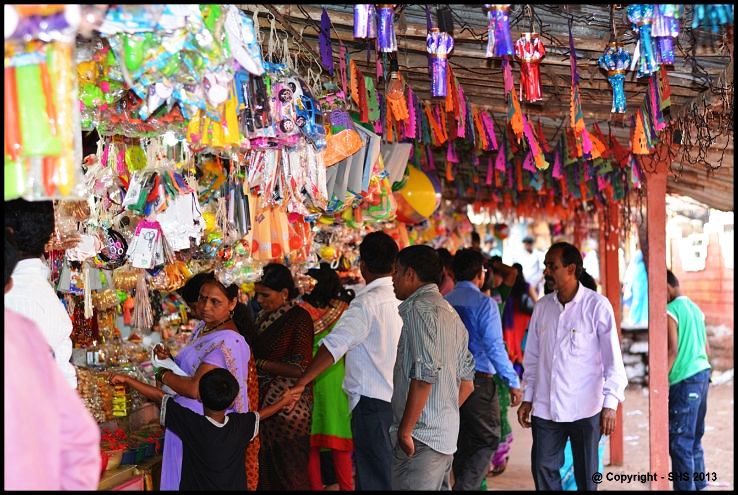 The Local market of Ganapatipule offers you lots of local stuff, but is very famous for its sweet Alphonso mangoes that are especially grown in the nearby area. Apart from this, you'll get a lot of devotional stuff related to temples and hence you can get a chance to take back some religious token gifts for your relatives.
3. Visit Swarupanand Swami's Ashram
For all the devotees of the well-known Swami Swarupananad, there is an ashram that would help you to know or reinstate his teachings.
Ganapatipule can't be termed as just a religious centre for devotees, but it has lots of exciting and amazing stuff for individuals and families as well. To get the perfect vehicle for the trip try renting a car in Mumbai from Revv; they are known for quality service and reasonable pricing. What you need to do is, get the right transportation, pack your bags, and get-set-go!