Have a day to spare? Drive down from Bangalore to explore Chikmagalur
It's often said, a moment is enough to do something great in life, for wasting – years can prove less! So, it doesn't matter if you just have a day's holiday or only a weekend to chill out. If you've chosen the right location, then nothing can stop you from getting utmost happiness and total refreshment. And if you are looking for that one place near the highly urbanised city – Bangalore, then let us suggest Chikmagalur. When the city life of Bangalore comes to your nerves, you definitely want to get off from this hustle circle to a peaceful and quaint location. And that's what exactly Chikmagalur is!
While there is a lot to praise about the famous hill station of Karnataka – Chikmagalur, but remember that the road trips from Bangalore to Chikmagalur are going to be captivating as well. The entire journey starting from the city towards this charming location of the State has some really mesmerising natural beauty and luscious green valleys to look at. What's more, if the weather is really clear, you will love the view of the brown mountains dotting the horizons against the clear blue sky on the way. 
Important points to keep in mind when travelling from Bangalore to Chikmagalur 
There are a number of essential things to keep in mind when you are travelling from Bangalore to Chikmagalur if you want your journey to be the best and amazing one.
Best time to visit Chikmagalur — The best time to travel to Chikmagalur is between October to February when the weather allows a nip in the air and the fog makes this destination look magical. But even if you visit this hill station during the summers, you won't be disappointed.
Distance between Bangalore and Chikmagalur— The distance between Bangalore to Chikmagalur is around 250 kilometres. 
Best routes to reach Chikmagalur from Bangalore
Chikmagalur travel guides mention 3 routes to reach this destination from Bangalore. 
Route -1 — Starts from Bangalore via NH75 towards Kunigal, Channarayapattana, Hassan, Belur — and finally takes you to Chikmagalur. 
Route -2 — Commence your trip from Bangalore via the NH75 and 73 and drive towards Kunigal, Tiptur, Arsikere, Halebidu — and then reach Chikmagalur.
Route -3 — Here you start from Bangalore via the NH48 and go to Tumkur, Hiriyur, Hosadurga, Kadur, and finally to Chikmagalur.

Must-visit destinations between Bangalore & Chikmagalur 
When you are finally going for such an awesome road trip, you should definitely not miss the must visit destinations between Bangalore & Chikmagalur. A stopover at these locations ensures that your journey is going to be an absolute hit.
1. Hassan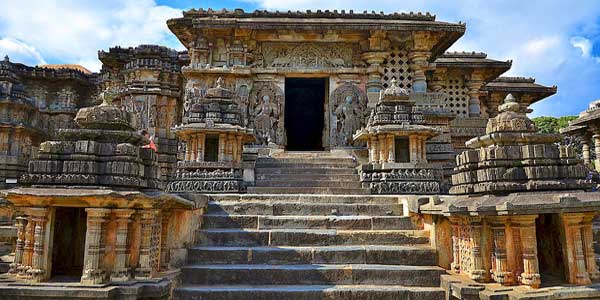 Hassan is a small town that comes in your way and is dotted with lots of beautiful valleys and views for you to explore. Spend an hour or two in this place to relax a bit before you proceed further.
2. Belur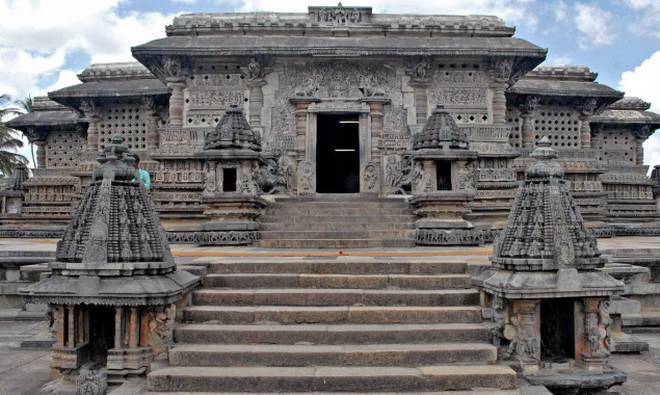 As you drive on the smooth roads of Karnataka, you will reach Belur on your way to Chikmagalur. It is a prominent historical town dotted with heritage structures and pilgrimage places and should be visited once in a lifetime by all. And lo! You finally got that time.
3. Kunigal
Kunigal is a nice location with lots of unadulterated greenery coming in your way and should be viewed when you are travelling across it. Also, the Begur Lake near it is worth visiting as well.
4. Other essential places
There are lots of other exquisite places to check while you are travelling from Bangalore to Chikmagalur. Like visiting the devotional Adichunchanagiri,  one of the important tirthas of Jain – Gomateshwara Statue, and the very rich Gorur Dam. 
Top most places to check in Chikmagalur!
Now that you have arrived in the famous green location of Karnataka, it's time to explore the beauty better. Make your one day holiday worthwhile by visiting all the awesome destinations located in this place. Let's start with the best ones.
5. Kudremukh National Park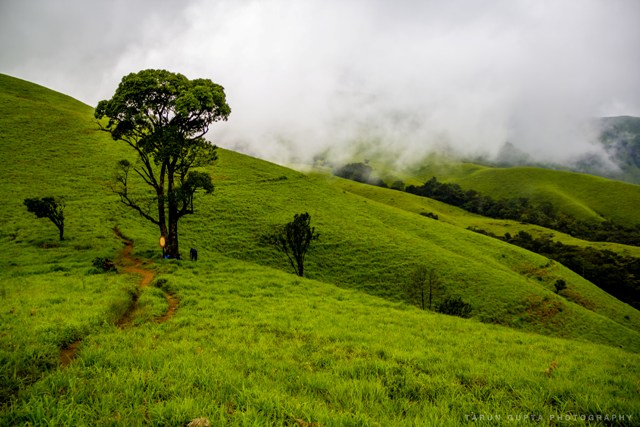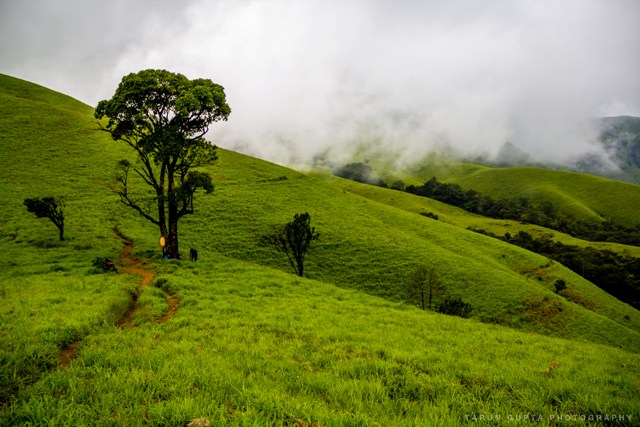 If you are visiting Chikmagalur, the top attractions of this place are naturally in your exploration wish-list. Definitely check the Kudremukh National Park. You can find exclusive natural beauty in this location and even a hill that is shaped like a horse's face. That is where it derived its name – Kudremukh — from. But apart from that, you'll find one of the best tiger reserves in this place and even some of the very luscious tea and coffee plantations. 
6. Mullayanagiri
One of the most popular and exciting places to visit in Chikmagalur, Mullayanagiri, is the highest peak of this location. So, if you are an adventure buff, you will definitely love this location. Go trekking at this place or definitely try the camping experience — and if you can, visit the temple of Lord Shiva located at the topmost hilltop of this place.
7. Hebbe Falls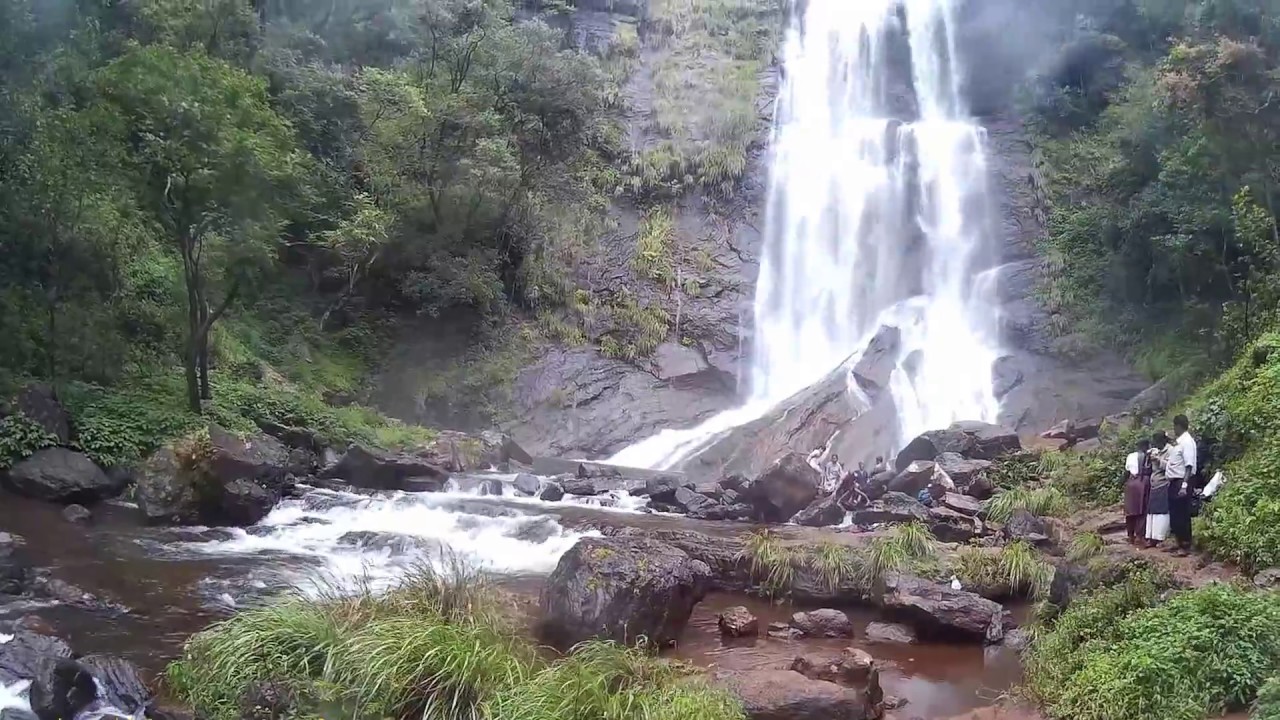 If you have a self drive car rental don't miss visiting the Hebbe Falls in Chikmagalur. It is an enticing location with lots of luscious waterfalls and exclusive green sceneries. Apart from this, the rich coffee plantation spread across the entire location is something to drool at. You can try lots of activities here like trekking, boating, bird watching, experiencing the Jacuzzi, enjoy the panoramic view of the rich flora and fauna of this place — and just relaxing amidst beautiful nature.
8. Baba Budangiri
Baba Budangiri is very well known for its rich mountain range and for being one of the highest peaks in Chikmagalur. The view from this place is totally mesmerising. You'll be thrilled by the view of the entire place from such a great height. What's more? You'll find three caves located near this hill which hold annual festivals that you shouldn't miss at any cost.
9. Kallathigiri Falls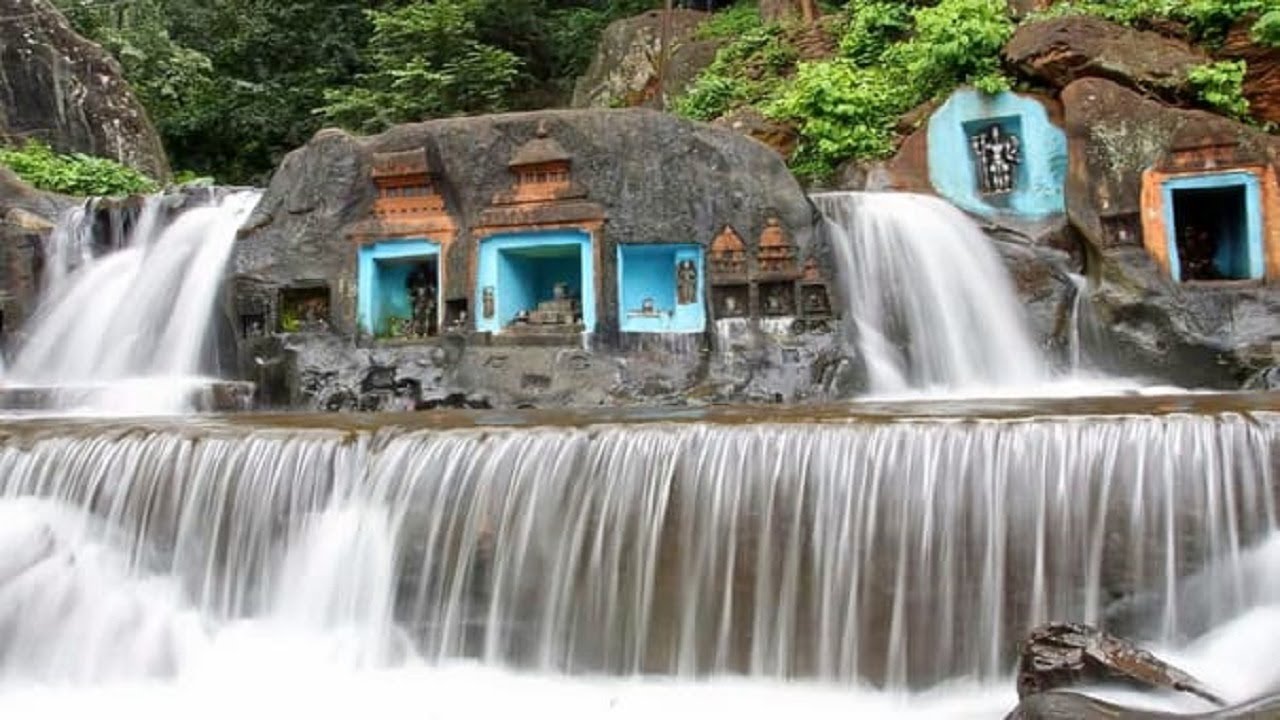 This is one of the most breathtaking places in Chikmagalur. The true essence of beauty of this waterfall is evident when you watch it from a close proximity. The mesmerising view of nature wrapping around the waterfalls and creating some really astounding beautiful scenery for you to gaze at is something really magical. We would suggest you at least visit this place for an hour to enjoy the most pristine waterfalls of the country in the most romantic ambience.
10. Bhadra Wildlife Sanctuary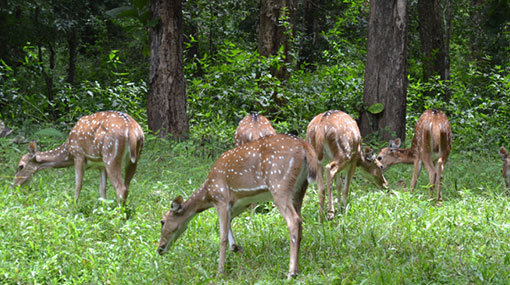 Make your trip from Bangalore to Chikmagalur worthwhile by visiting the famous Bhadra wildlife sanctuary. This is one of the largest Tiger reserves of the country and you can indulge in a fabulous safari experience by visiting here. Not just the tigers, but also spot some of the very rare species of animals of the country in this sanctuary.
11. Sharadamba Temple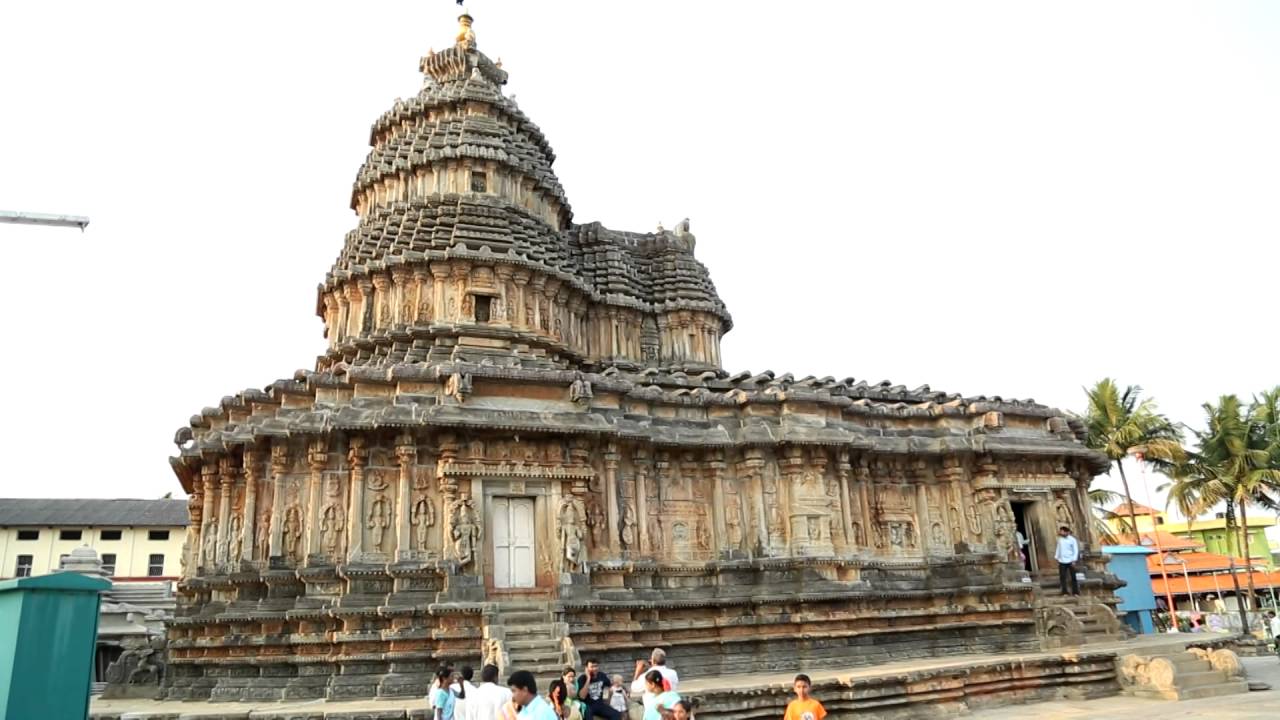 The Sharadamba Temple of Chikmagalur is certainly a place to visit for tourists. It's a nice temple that has a proud history and truly enchanting architecture and devotional value. Don't miss paying homage to this temple while you explore this alluring location. 
With your car on rent from Revv to explore Chikmagalur, you are surely going to enjoy visiting all these places. But let us suggest you try going to even the pristine Kemmanagundi, the pure Hirekolale Lake, the amazing Coffee Museum, mesmerising Jhari Falls, and breath-taking Z Point. When so much is awaiting you at this magical location, get set, start the car — and go!