Delhi to Ranthambore: Royal Tigers and Gorgeous Sites to Explore
The beauty of living in a diverse country like India is that no matter which part of the country you are residing in, you can find some great tourist destinations nearby. Countless places in India are totally worth witnessing due to the natural, historic, spiritual, or cultural significance and beauty. Among these places, the national parks have always held a unique charm over people who are fond of spending their days surround by wildlife and enjoy the thrill of watching wild animals in their natural habitat. Ranthambore is one of the biggest tiger reserves in the country and an excellent place to watch the majestic beasts.
Apart from watching tigers, there are several tourist attractions in Ranthambore National Park and many other animals that you can encounter while at this place. Apart from animals, you can also see various plants and trees which give this place a serene environment. If you are planning a road trip from Delhi to the Ranthambore Tiger Reserve, you can easily cover it within a weekend and be back before you resume work on Monday. Here is all the information that you need to plan your trip successfully.
Reaching Ranthambore from Delhi by Road
To head to Ranthambore from Delhi it is recommended to head to Jaipur first and from there you can go to Ranthambore which is a 3 hours' drive of 160 kilometers from Pink city. If you do not plan to enter Jaipur, you can take NH 48 and then NH 148 from Delhi taking the Delhi – Gurugram – Neemrana – Dausa – Sawai Madhopur – Ranthambore. This router takes 8 hours and 30 minutes to reach Ranthambore and the distance from Delhi to Ranthambore National Park by road is 394 kilometers. Another route can be through the RJ SH 25 traveling from Delhi – Gurugram – Alwar – Lalsot – Sawai Madhopur – Ranthambore and takes around the same travel time of 8 hours 30 minutes. Along the way, as you cover this distance by car, you can take a short break at any of the several amazing dhabas tasting authentic Rajasthani delicacies.
 6 Best places to visit Ranthambore
Once you reach Ranthambore you will be greeted by the sight of greenery and after you have freshened up and rested for a few hours by checking into a resort you can start exploring the various tourist attraction of this place. The place is home to not just the tigers but also several historical relics that can be visited and enjoyed while you are there. Here are some of the places to see around Ranthambore national park that you must visit while here.
1. Ranthambore Fort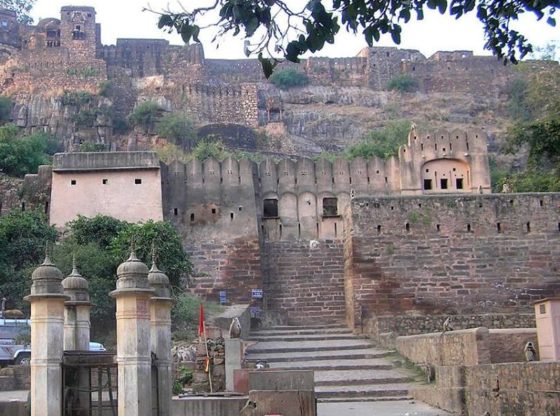 One of the best historical places to see around Ranthambore is the notable world heritage listed Ranthambore Fort. The fort speaks of the proud heritage of the Chauhan dynasty that ruled this area and significantly the battle prowess of Hammir Dev. It is nestled in greenery and surrounded by valleys. The fort is open from 6 am to 6 pm.
2. Surwal Lake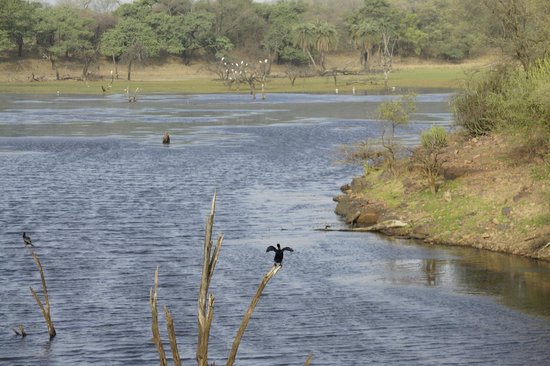 Visit the Surwal lake in Ranthambore to enjoy quiet time bird-watching as it is a spot frequented by many migratory birds. In the summer the lake evaporates so it is only available during the winters.
3. Ranthambore National Park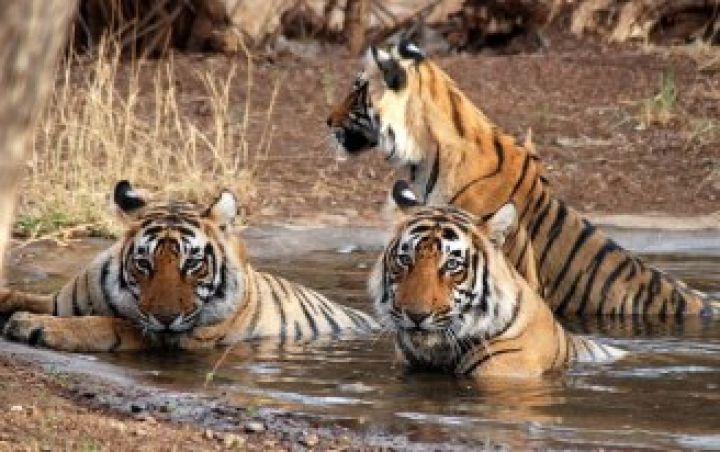 The best tiger reserve in the country for tiger sighting, this national park also houses many other flora and fauna. You will be greeted by the sight of tigers, leopards, monkeys, and many other animals if you decide to go on the Jeep safari here. The timings of the jungle safari are from 6:30 am to 10 am and then again from 2:30 pm to 6 pm.
4. Kachida Valley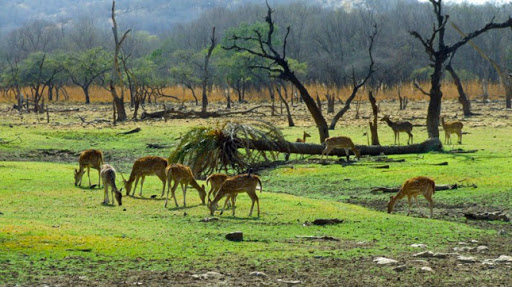 At the edge of Ranthambore National Park you will be able to visit the Kachida valley where instead of Tigers, you can see Sloth bears, Deers, Wild boars, and Leopards. You can hire a jeep to explore the water bodies located here for sighting these animals.
5. Hot Air Balloon Ride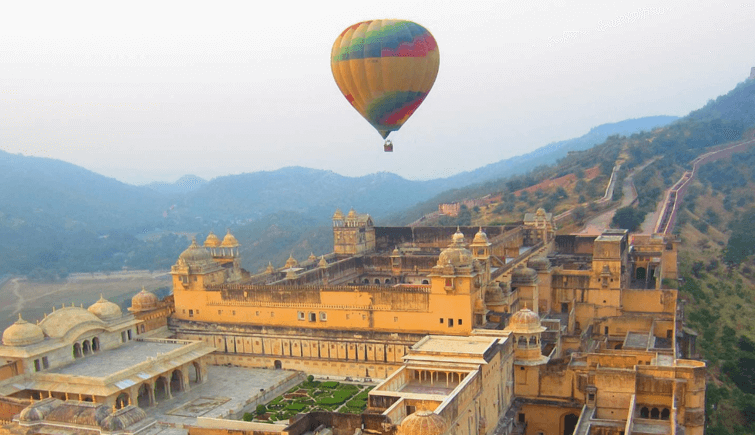 One of the best things to do here is to go for a hot air balloon ride to enjoy a spectacular view of the entire national park. The one-hour long rides begin from September going all the way to March.
6. Rajiv Gandhi Regional Museum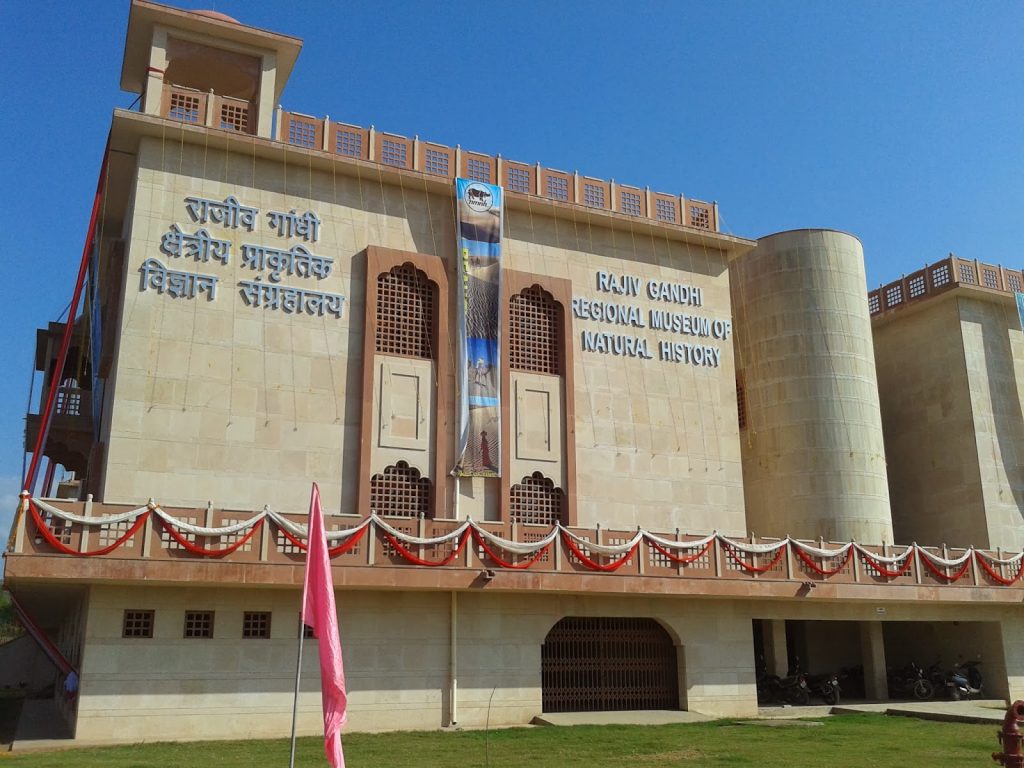 If you are interested in knowing more about the wildlife, natural resources, as well as the unique geography of this area, you can visit this museum. You also stop by the library of the museum to understand the amazing natural history of the land.
Stay Options in Ranthambore
Thanks to the robust tourist footprint at Rajasthan, you will find several great options to stay here including resorts, hotels, and lodges. You will be able to get some amazing deals during the best time to travel to Ranthambore from October to April. Some of the best hotels here include Nahargarh Ranthambore, Rajbagh Resort, Tiger Moon Resort, Clarks Resort Abhyarayan Sawai Vilas, Jungle Retreat Resort, The Oberoi Vanyavilas, Tree of Life Kipling Jungle Lodge, Vivanta Sawai Madhopur Lodge, Anuraga Palace, and many more. It is recommended to choose and book your places to stay near Ranthambore in advance to ensure that you get the best rates and suitable vacancies. 
Traveling in Style
If you are planning to travel to Ranthambore from Delhi, the best way to do so is through your own car. If you do not own a car yet or do not feel like taking your car for the trip, then the next best thing is going for a self-drive car rental. You can find some of the best cars on rent from Revv that you can rent from Delhi and then drive to Ranthambore. Just download the Revv App and you will get access to the entire Revv inventory of fully maintained and sanitized rides.