Road Trips From Delhi to Spiti Valley – The Cold Desert Mountain Valley
 If you love nature and are always awed by its charisma, then we are sure Spiti Valley would be on your wish list for your next trip. The valley that lies amidst Himachal Pradesh and Tibet boundary is a one of a kind destination being a cold desert in India. The picturesque place is influenced by both Indian culture and Tibetan beliefs. You can actually see lots of flags swaying in the air here, and locals chanting their prayers softly while working. Influenced by the Buddhist spirituality, it's actually a pretty peaceful and attractive destination to visit.
Important Information
Total distance on road from Delhi — the distance between Delhi to Spiti Valley is 726.2 Km.
Time required to complete the journey — approximately 17 hours
Best time to travel — The best time to travel and visit the Spiti Valley is permissible and possible throughout the year (even during the snow). But we may suggest you to visit when they have a slightly warmer climate – that is, from March to June. 
Road conditions and routes from Delhi to Spiti Valley
A road trip from Delhi to Spiti Valley can be possible through two routes.
1. Delhi< Shimla< Spiti Valley 
The main advantage of taking this route is that you'll get a slightly better and maintained road. Though you'll face some dirty and slushy roads in between, that's only a part of the roadway that has to be crossed to reach Spiti Valley.
2. Delhi< Manali< Spiti Valley 
This road isn't recommended if you are not too keen on adventure and risks. The road is very patchy and dangerous, which makes it prone to high cases of landslides as well. But some adventurous travellers do prefer this way to get the adrenaline rush during their travel. 
10 Best Places to Visit in Delhi to Spiti Valley Journey 
There are some famous and outstanding places to visit in Delhi to Spiti Valley road trip, and must do stopovers and night stays. Before you start the journey, jot down a list of things to do in the Spiti Valley road trip. Let's help you to create a list!
1. Overnight Stay at Sangla
Start from Delhi towards Shimla through Kufri and Narkanda. You can descend towards Sutlej valley (which is in itself a wonderful place), and move towards Rampur — which is located on the Indo-Tibet highway. You can also catch the sight of some remarkable and large hydroelectric projects on your way at the district of Kinnaur. An overnight stay at Sangla can be a nice decision to take during this journey.
2. Kalpa
From Sangla you can head towards Chitkul, the last village before Tibet. You can get once in a lifetime view of some alluring Pine trees near the Baspa River while travelling in this route. You can also visit the famous Mata Mandir when in this area. You can head towards Karcham from here to Kalpa to watch the famous Kinner/ Kinnaur Kailash ranges, which has a rock that is 70 feet high and resembles a Shivlinga.
3. Strolling the markets in Kaza
You can also stopover at Kaza –the headquarters of Spiti. You should enjoy their local food, traditional market and a wonderful view when you are in this area. The most salient feature of travelling via road is to experience the life and culture of the people of the area – a stopover at Kaza would enrich you that way.
4. Hikkim and Langza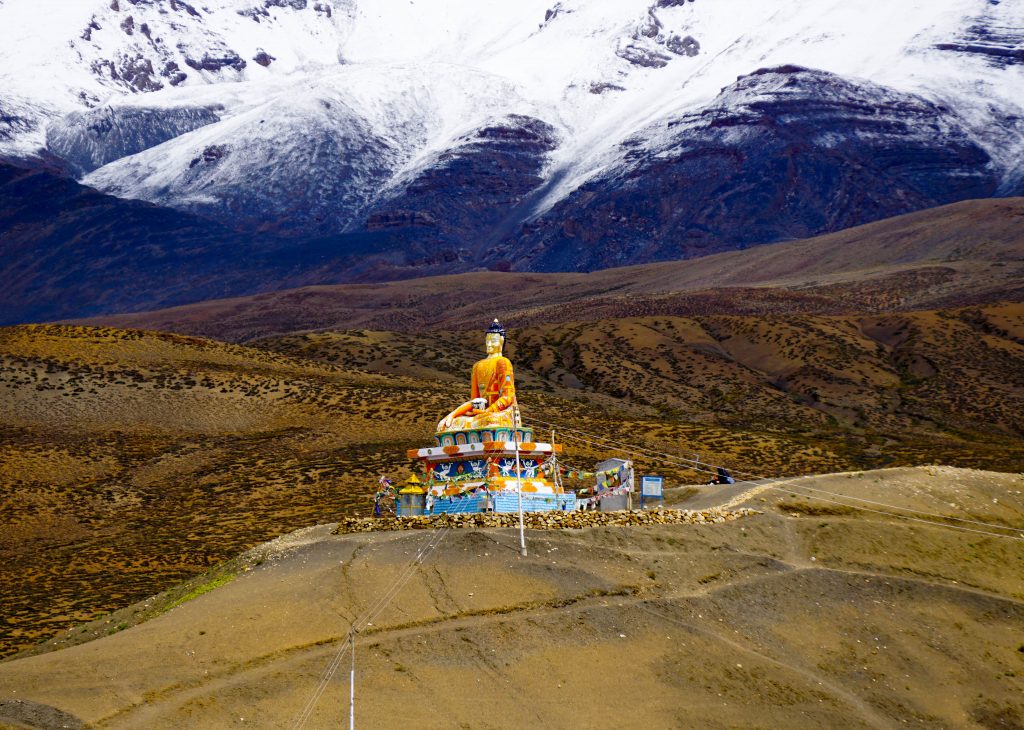 When you have crossed the highest motorable road towards Hikkim, don't miss to view the world's biggest post office here. From here you can move toward Langza, where your eyes shall get rivetted to the magical snow-clad peaks and virgin beauty of nature. You can even take some cool pictures around the largest Buddha statue built at Langza before moving forward.
5. A Tour of The Chandratal lake
The famous Moon Lake or Chandra Tal would be in your way as you move along the Kibber Chicham bridge, which is again an iconic bridge of around 4300 metres. You can then take a stop near the Chandrabha ranges, from where you can get the ideal view of the spectacular Moon lake.
6. Manali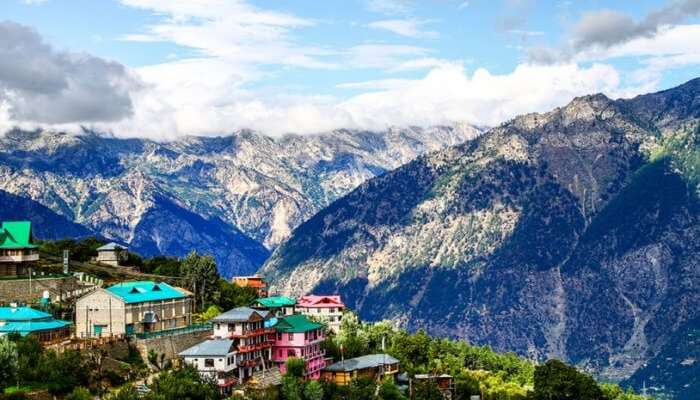 Who could resist Manali when it comes on your way towards Spiti Valley?! The town is famous for its exotic beauty, some absolutely lovely mountains and lots of Buddhist temples.
7. Trekking at Narkanda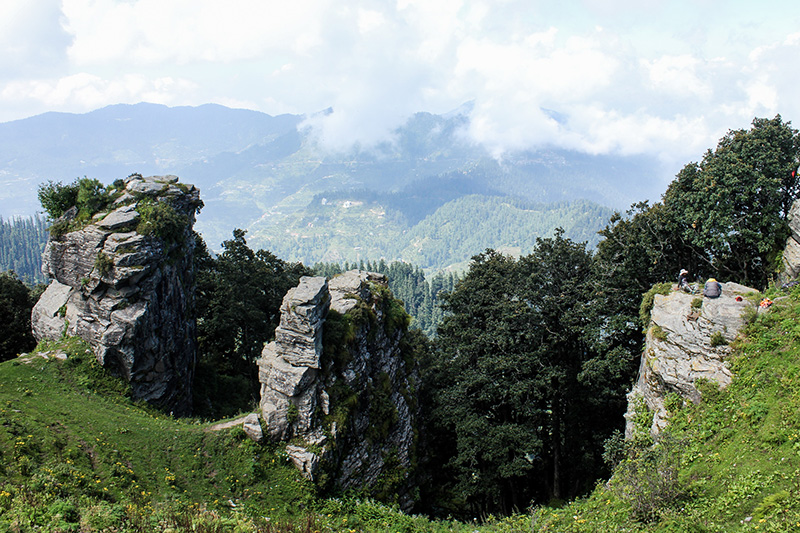 You would have heard a lot about Narkanda. It's a mesmerising 7 km long trek to reach the Hatu peak, which is said to be the tallest peak in this entire place with a height of 11150 feet. There are lots of temples, lakes and farms to be explored and viewed in this region.
8. Chitkul Farms
The Chitkul farms or orchards come in your way towards your drive to the Spiti valley, which is actually very famous. Just don't miss checking the Tibetan wood carving centre and Bering Nag temple when you are here.
9. Mountain Viewing of Kalpa
Along your way, you can stopover to view the Kinnaur Kailash peaks and apple orchards at Chakka village when in Kalpa. Also, their local markets and traditional food is something that you should definitely try.
10. Kufri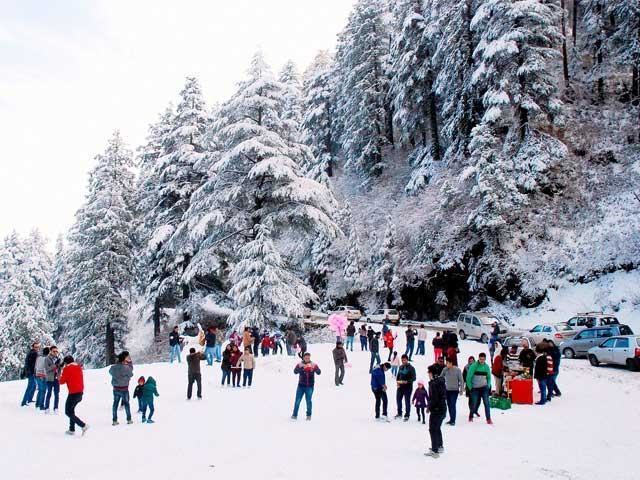 Ice skating at Kufri, the most beautiful place and a popular honeymoon destination at Himachal Pradesh, is certainly a must on your list of stopover destinations during your journey. Apart from skiing, you wouldn't be able to lift your gaze off the snow-clad mountains and enchanting views here.
FAQ About Spiti Valley Road Trip
We know you are tempted and keen to embark on this beautiful journey, but still have some doubts. So, let's clear them all by checking the answers to the Common queries about the Spiti Valley road trip listed below:
Q.1. How long does it take to reach Kaza? 
Ans. Around 8-12 hours including a sleepover Shimla.
Q.2. Do we require a permit to enter the Spiti Valley? 
Ans. For non residential Indians, yes! And if you are coming from Delhi and are an Indian, just a regular inquiry would allow you in.
Q.3. What ranges of temperature can we expect during the drive? 
Ans. Anywhere between 20-25 degree centigrade during summer days and 18-20 degree centigrade during the night. And 11-13 degrees centigrade during winter days and as low as -12 to -22 during nights.
Q.4. What accommodation options are available at Spiti Valley? 
Ans. Hotel, lodges and rooms are available in the valley for the comfort of the travellers.
It would be an understatement if we said that the road trip from Delhi to Spiti Valley would be great. It would actually be fantastic and worth cherishing your entire life. Make the trip a relaxed and trouble-free one by choosing the self drive car rental services of Revv.
Must Read: Best Night Out Places in Delhi