Drive-In and Around Gwalior For A Unique Travel Experience
Have you ever heard about a place that's dipped in culture and speaks of heritage? If not, then take a look at Gwalior in the map of India. It's a fabulous place with oodles of historical blessings, tons of cultural bounties, and incredibly awesome natural beauties. So, when you visit this place, you are sure to get an all-round travel experience. 
Madhya Pradesh, called the heart of India, has this wonderful city that has everything beautiful. From the rich forts to the devotional temples and bewitching natural beauty, this city is the treasure house of awesomeness. And you'll totally enjoy the visit to this destination, especially if you are opting for the roadways to reach here. 
Top things to keep in mind when travelling to Gwalior
Best time to visit Gwalior — The best time to travel to Gwalior is either from October to March or from June to September. Because other than these, the weather would be unbearably hot in Gwalior.
Things to do in Gwalior — There are lots of things to do in Gwalior like sightseeing, exploring the historical monuments, visiting the devotional temples, and checking the wildlife.
Make your weekend wonderful by driving to Gwalior
If you are someone who looks for a new experience each new weekend, then let this weekend be a foolproof version of excitement and amazement for you. Wondering how is this possible? Just plan a weekend road trip to Gwalior and the rest would be totally incredible. However, for the list of places to visit in Gwalior do read about the destinations before you hit the gas pedal.
1. Gwalior Fort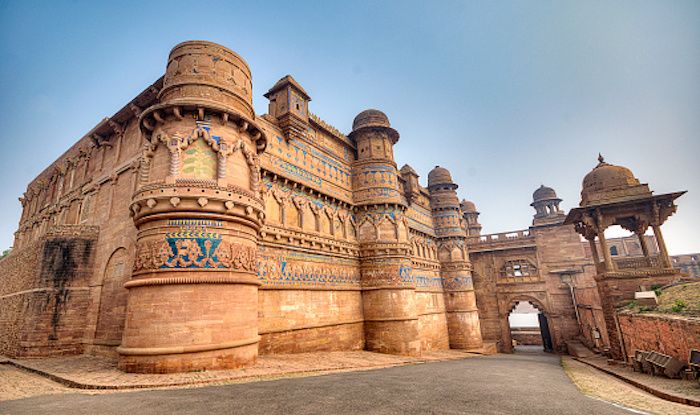 If the history of India really intrigues you, then you should definitely visit the Gwalior Fort. It is one of the best historical places in Gwalior. You can easily view this fort from even the farthest point of the city. It is located on a high cliff and is a tremendous structure with a distinct architecture. What's more, it's also tagged as the Pearl amongst the fortresses of India. And when you visit this fort, even you'll agree that this title is extremely appropriate for this building.
2. Jai Vilas Palace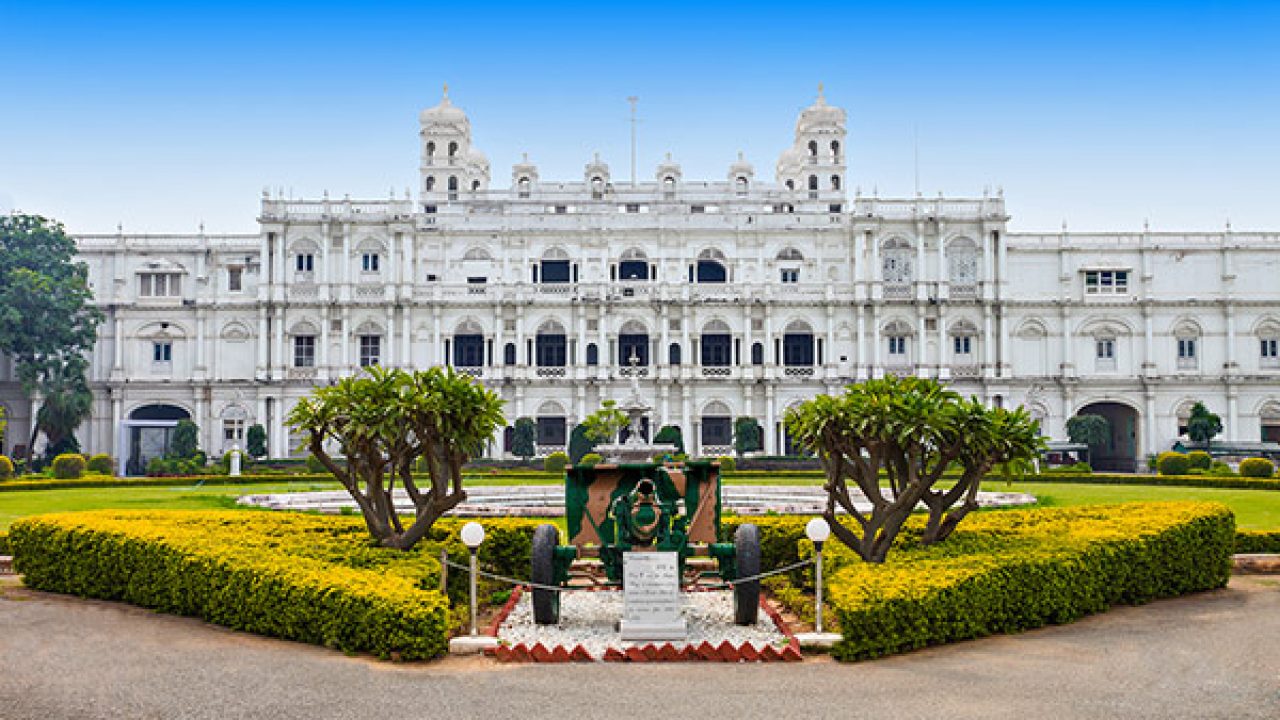 Another one of the famous places to visit in Gwalior, the Jai Vilas Palace has its own spectacular charm and vital importance. You will find a strong resemblance of this palace to the colonial buildings of Europe. The exquisite charm and the royal feeling that you get when you visit this palace is totally unmatched.
3. Gujari Mahal Archaeological Museum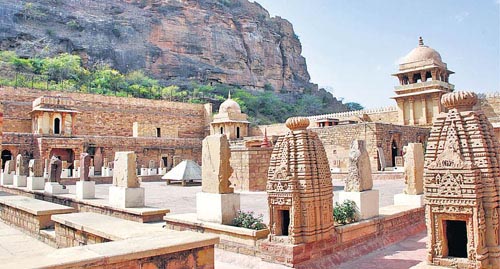 Visiting a Museum of any city lets you peep into the lifestyle and history of the place. So, when you are in Gwalior, don't miss a visit to the Gujari Mahal Archaeological Museum. It will let you explore the lives of the great rulers of Gwalior. You will also view some enticing and ancient paintings and sculptures of Buddhist realm in this museum.
4. Man Mandir Palace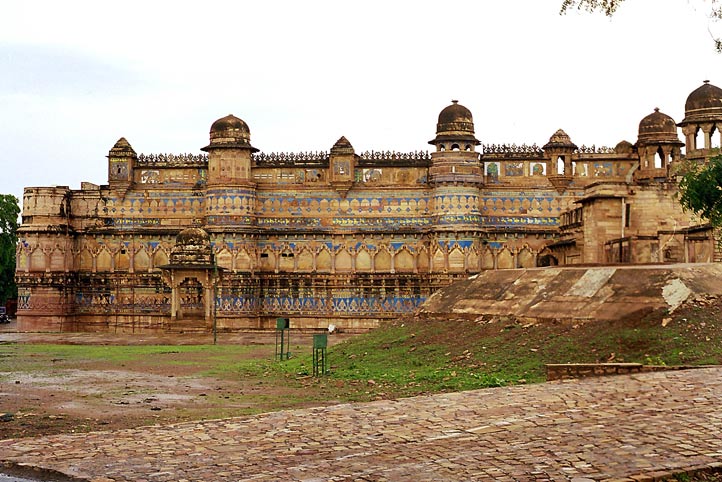 Listed amongst the top destinations around Gwalior, the Man Mandir Palace is a glorious palace that reflects the lifestyle and choice of its great ruler so well. Though some of the parts of this palace have disintegrated with time, but still if you visit here, you'll get to view many exceptional features of this palace.
5. Gwalior Zoo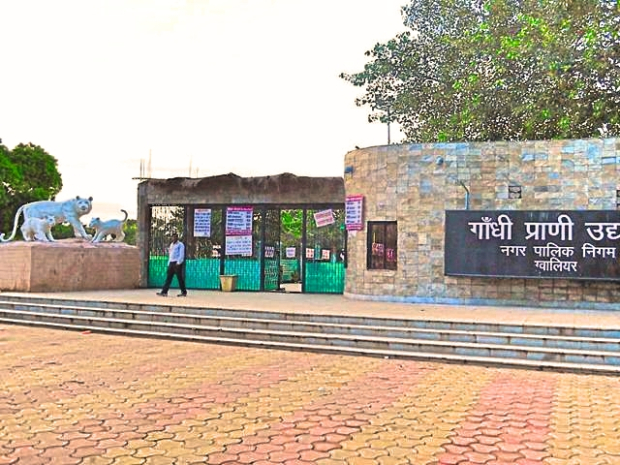 Spare one day from your weekend especially for visiting the Gwalior zoo. It is amongst the top sightseeing places in Gwalior. You will find a variety of rare animals like hyenas, deer, sambhars, bison, and white tiger here.
6. Teli Ka Mandir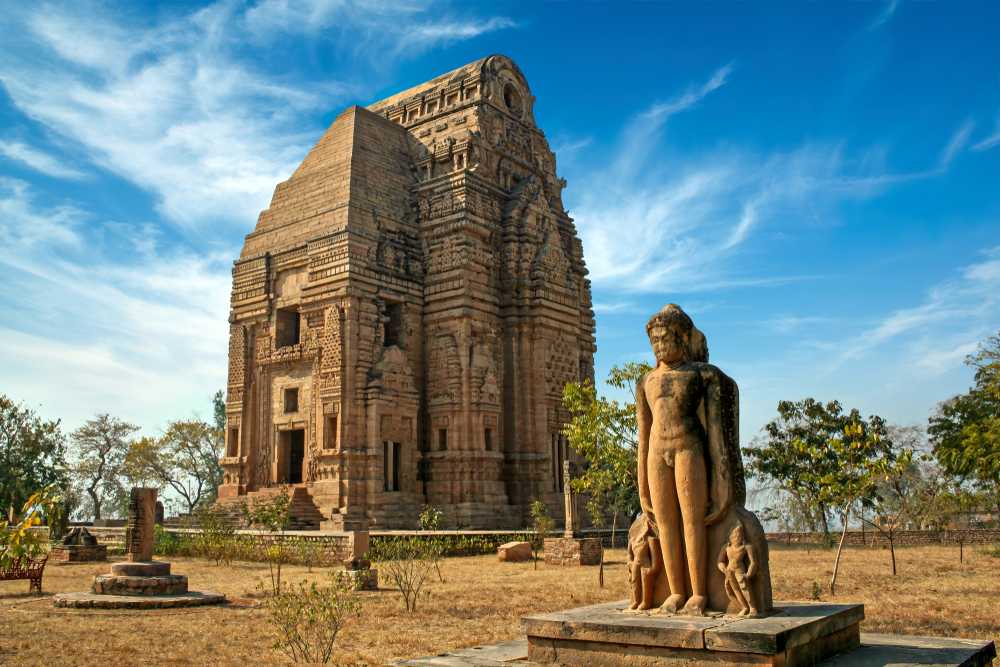 The Teli ka Mandir depicts the rich cultural history and exceptional architecture of Gwalior beautifully. Seek blessings and also revel at the exceptional architecture of this temple.
7. Sun Temple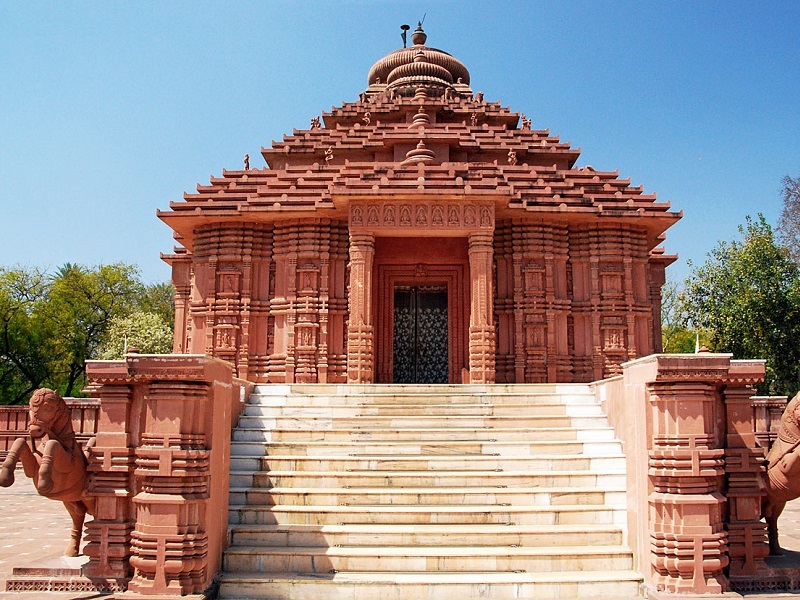 Gwalior exudes history and culture of the land and the famous Sun Temple of this city is no exception. The interiors of the temple are made up of marble and the exterior is done   with red sandstone making it all the more alluring and fabulous. Marvel at its unique built up and mind-blowing contrast of the red sandstone against the lush green backdrop of foliage.
8. Madhav National Park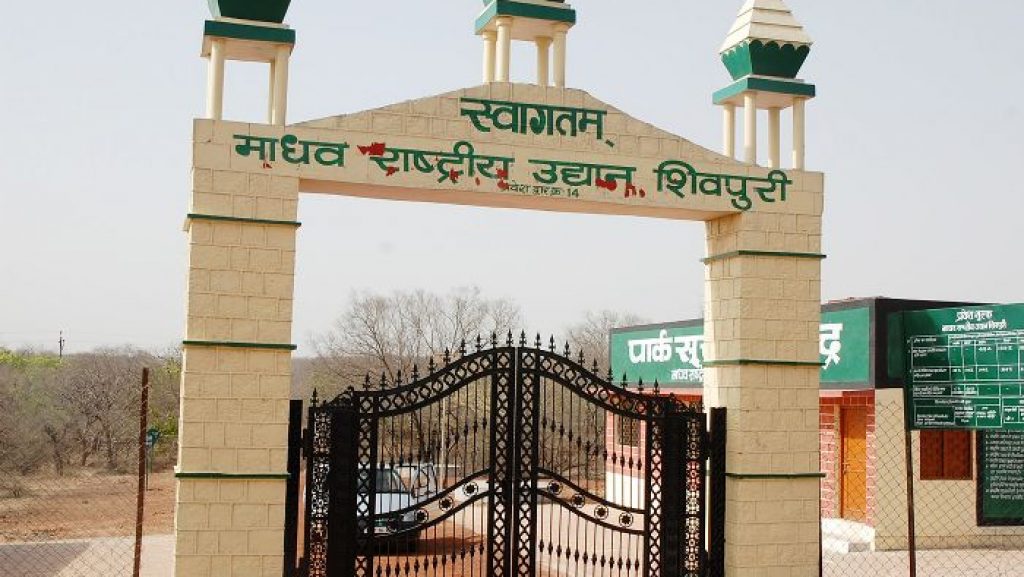 If you felt that the zoo was restricted, then the wide expanse of the Madhav National Park would certainly impress you. It prides in having some of the very rare and incredible animals like blackbuck, leopard, nilgai, etc. 
9. Tomb of Mohammed Ghaus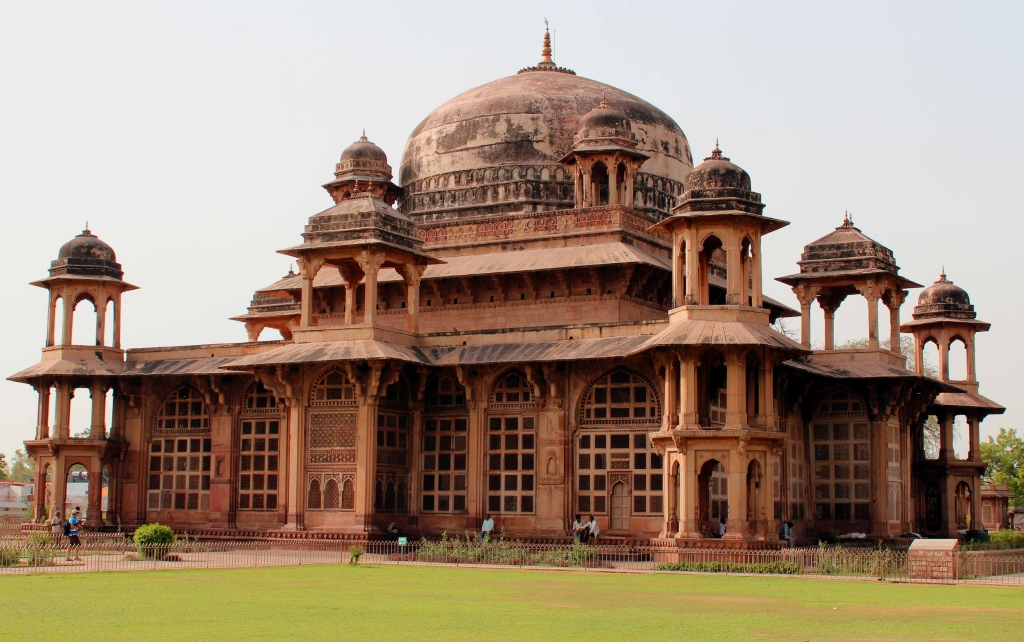 Mohammed Ghaus was a renowned Sufi saint and it was during the 16th century that a tomb dedicated to him was built in Gwalior. Till today you will find lots of tourists and religious people visiting the tomb to pay homage.
10. Tighra Dam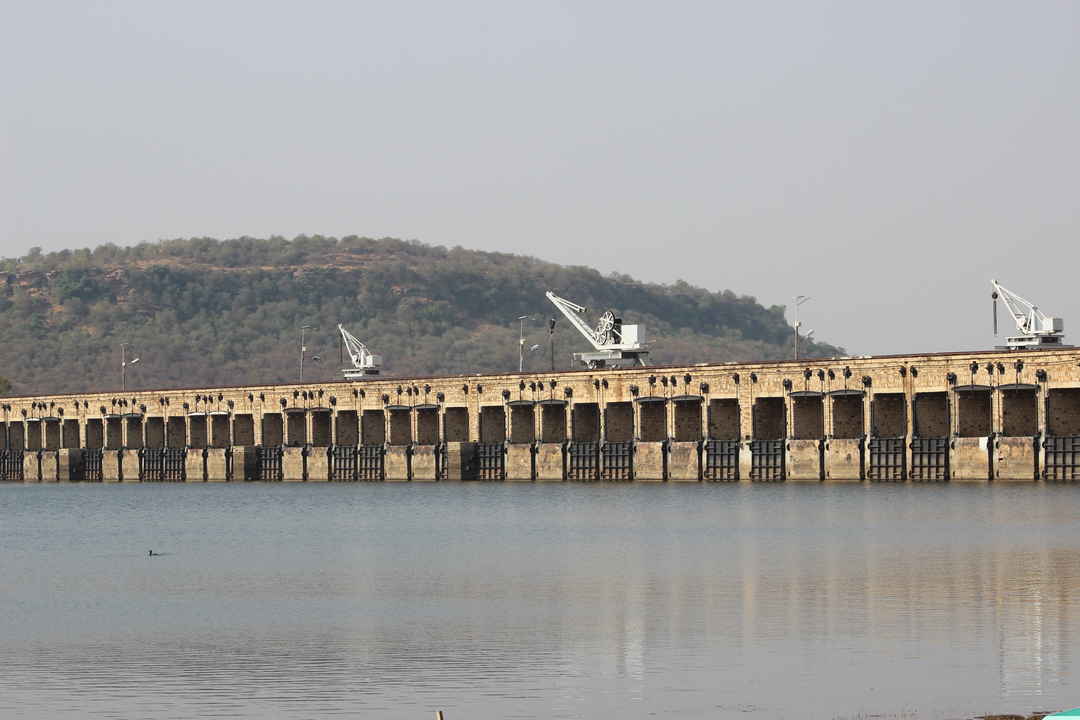 If you like adventure and are wondering of spending a weekend just dedicated to your adventurous activities, then Tighra Dam in Gwalior is the best place for you. Indulge in speed-boating at this location to ensure you get your best dose of adrenaline rush in this city. 
11. Jahangir Mahal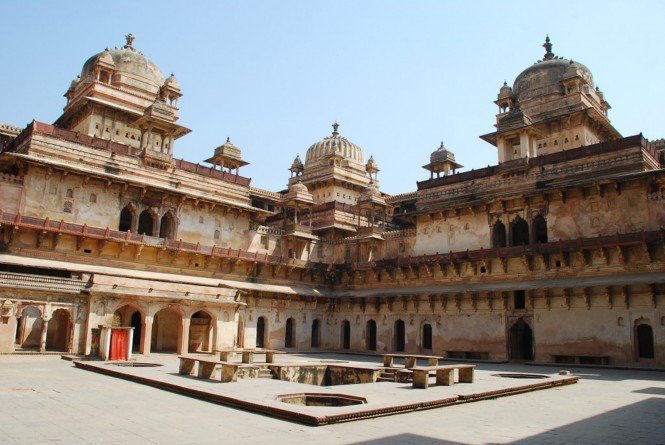 Just around 124 kilometres from Gwalior is Orchha where you can visit the Jahangir Mahal. This three storied palace has its distinct grandeur and beauty that lets you go down the memory lane to the past years when this exclusive palace was built.
12. Pagara Dam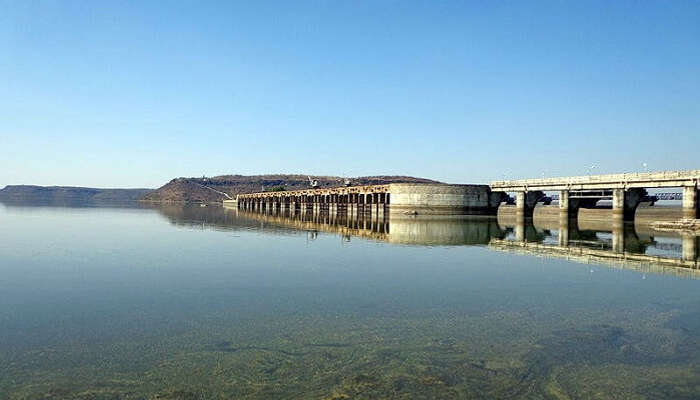 Your weekend plan would certainly be sorted if you are looking for camping and trekking activities at the Pagara Dam. Not just this campsite is full of exciting activities to keep you hooked, but you'll also find a unique feeling of solace at this peaceful location.
13. Bir Singh Palace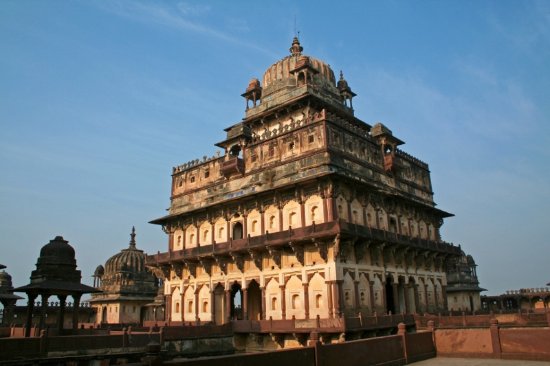 Drive for just 75 kilometres away from Gwalior and you'll get to see the Bir Singh Palace. This exclusive grand building is spread across a huge area and the architecture of this palace is certainly exceptional.
While you are exploring all these amazing destinations of Gwalior, do remember to opt only for the car rental from Revv to enjoy your time to the hilt. And with this convenience, also remember to visit the exquisite Rai Parveen Mahal near Gwalior, the unique Saas Bahu Temple, the ancient but distinct Suraj Kund, and the amazing padavali and Bateshwar Forts. By visiting all these enticing and rich locations of Gwalior, seal your weekend with perfection and awesomeness.