Start your New Year Grand with these Spots close to Hyderabad
Discovering Hyderabad? Wow! It's a great place to explore. From the tallest minarets to the graceful Masjids, the buzz of the local bazaars to the aromatic Biryani, the charm and feel of Hyderabad is unmatchable. We are sure you will have all your days well spent in this city of Nizams. And if by any chance you can prolong your vacation or are a resident of the city who is looking for weekend getaways, then do discover the splendid places around this city as well. 
India is filled with diversity and Hyderabad is totally a versatile city as well. And you'll be even more surprised to know that there are some really exceptional and undiscovered locations around Hyderabad which can actually prove to be nice vacation destinations if you love travelling. And if you are opting for the roadways to check the places in and around Hyderabad, then you'll definitely have a great time fuelling your wanderlust. 
Top things to keep in mind when travelling in and around Hyderabad!
Best time to visit Hyderabad— Hyderabad bears a quite moderate temperature all throughout the year. But still, the best time to travel and discover the city and the locations around it are during winters – that is from October to February.
Things to do around Hyderabad— Don't worry, you won't spend a moment of boredom in and around this city of Nizams. There are lots of things to do in and around Hyderabad – like, visiting the heritage sites, paying homage to the famous temples and mosques, exploring wildlife, enjoying the natural beauty, and even trying the adventurous activities (not to mention shopping and enjoying the delectable local cuisine).
The perfect journey around the city of Nizams!
Since it's the New Year, you'll find lots of places all across the country inviting and enticing you with open arms. But believe us, the zeal and grace of Hyderabad is too awesome to avoid. So, pack your bags — we are driving to Hyderabad and also discovering the best tourist places near Hyderabad.
1. Warangal
If the love for history runs in your veins, then Warangal city is a great option for a short holiday near Hyderabad. You'll love the prominent historical remains and significant temples located in this city. The Swayambhu Temple, Ramappa Temple, Bhadrakali Temple, and Ramappa Lake are the best attractions to check.
2. Bidar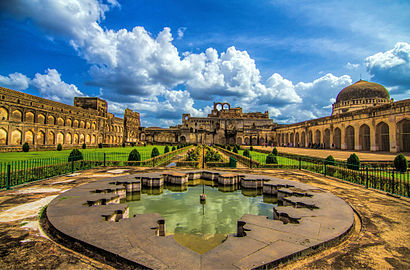 Bidar is another iconic city with lots of historical importance located near Hyderabad. You'll be awestruck by the exceptional handicraft products with wood carvings, the famous Bidar Fort, SolahKhamba Mosque, Mohammed Gawan Madrasa, etc. In short, this entire city is a blessed location with precious monuments and pleasant looking mosques.
3. Osman Sagar Lake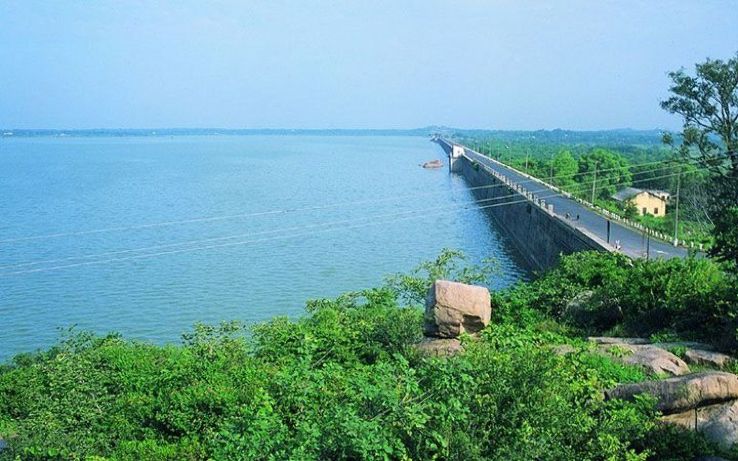 They call it Gandipet as well. This lake near Hyderabad certainly is a refreshing place and highly recommended for short weekend holidays. You can enjoy the greenery near the lake, take a stroll around the place, and even enjoy a calm boating time at the Osman Sagar Lake.
4. Ananthagiri Hills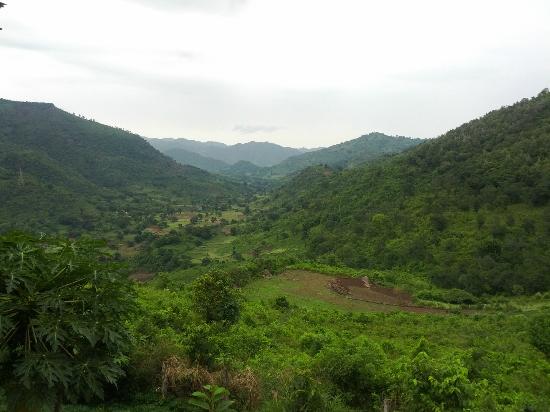 A fabulous and lovely hill station, the Ananthagiri Hills is one of the top places to visit outside Hyderabad. From the high and enchanting hills to the lush green forests, we doubt you require anything else to start your New Year feeling rejuvenated. 
5. Nagarjunasagar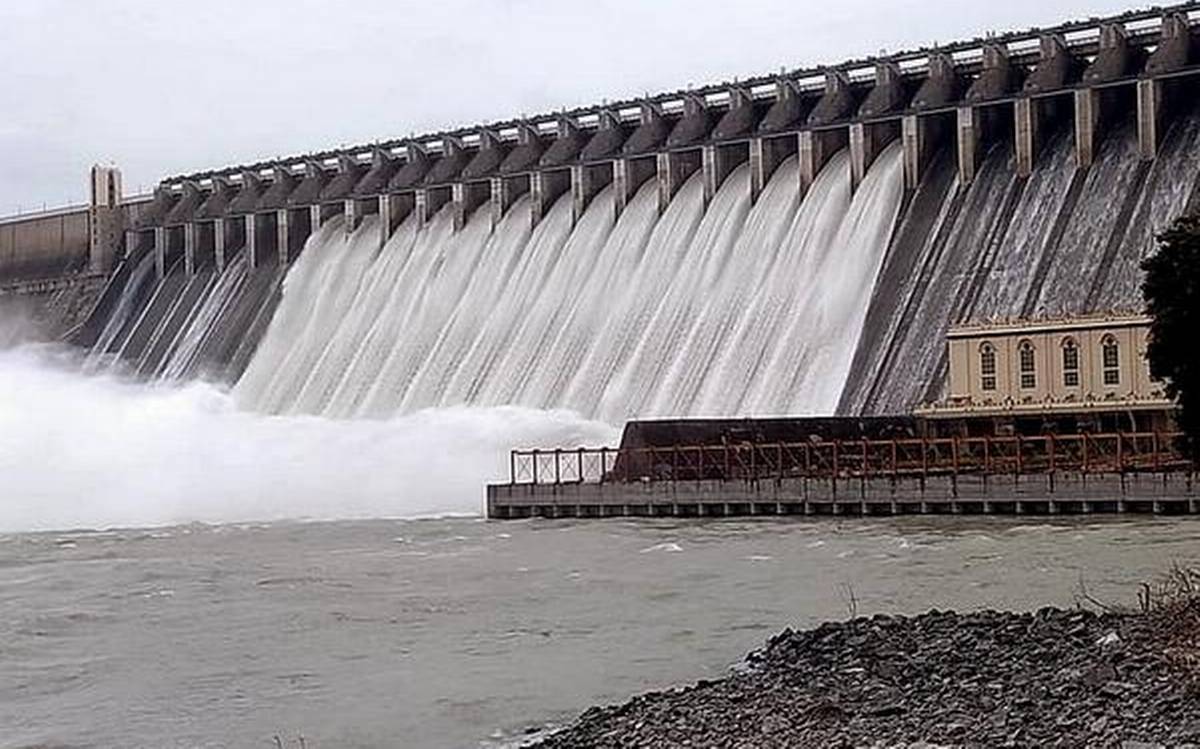 If you require a calm and happy start of the New Year, then do check the Nagarjunasagar near Hyderabad. It's a manmade reservoir which exceptionally creates a captivating picture for the onlookers and has some exciting activities for you to enjoy.
6. Srisailam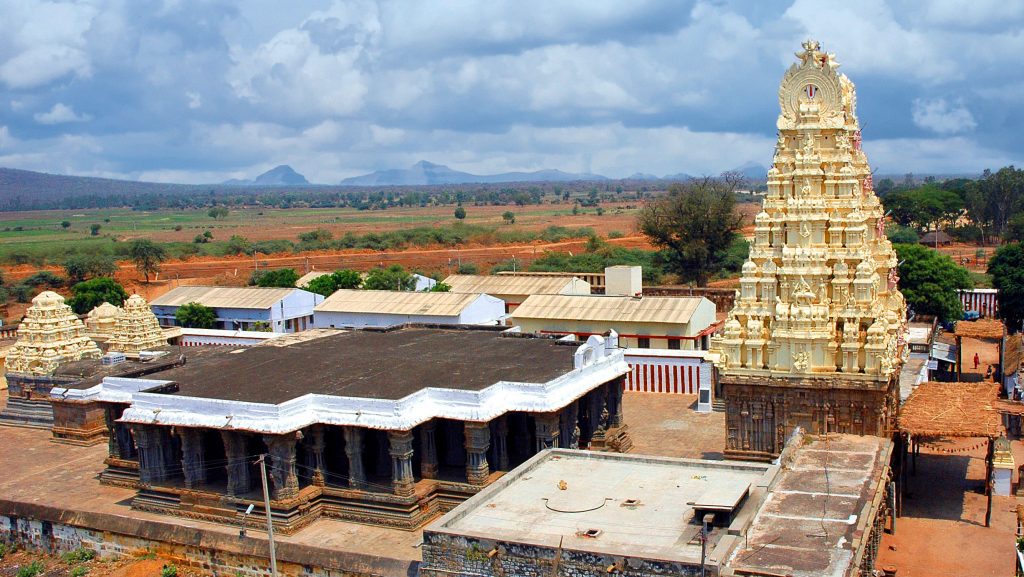 You have already heard about Srisailam, haven't you? It's a nice little city having some prominent temples and one of the Jyotirlingas. So obviously you can imagine the charm and aura in the air of Srisailam when you visit this religious town during your New Year holiday. 
7. Kurnool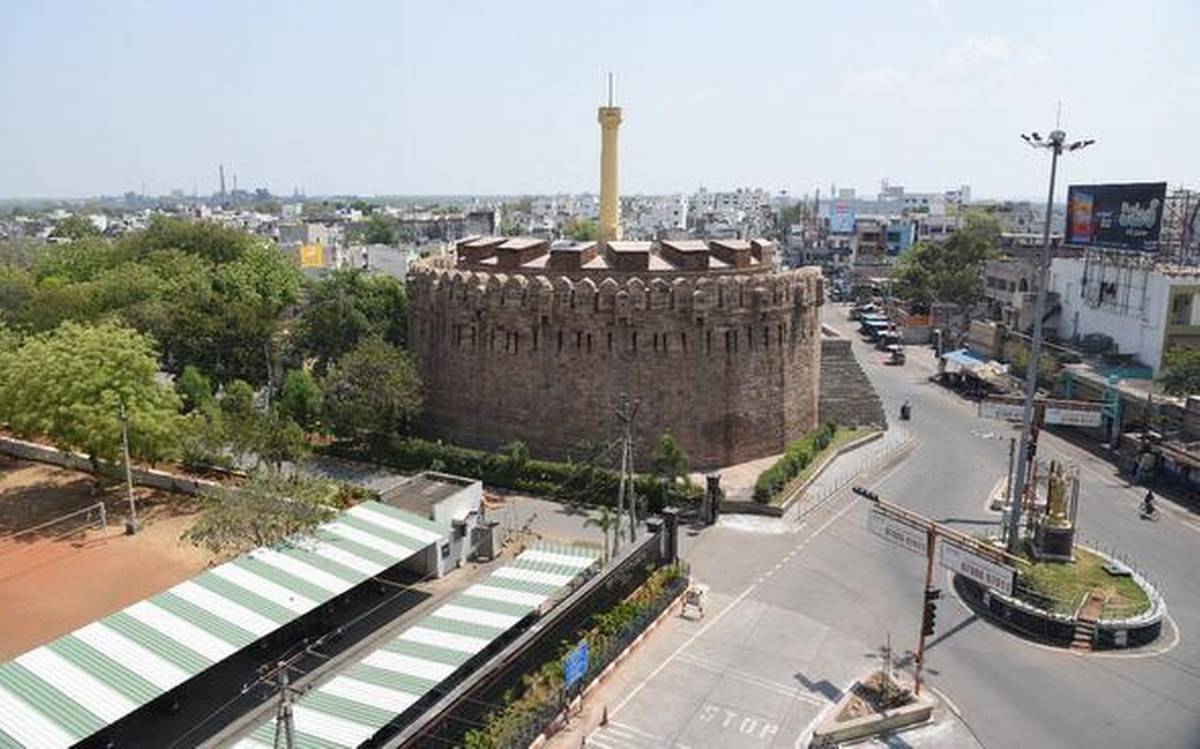 Travel a little ahead and reach Kurnool. It's a fascinating place with lots of historical places dotting every corner. Apart from the huge forts situated here, even the phenomenal caves in Kurnool are truly intriguing and an exclusive feature of this city. Do visit the Belum Caves and The Gateway of Rayalaseema when you visit this city.
8. Hampi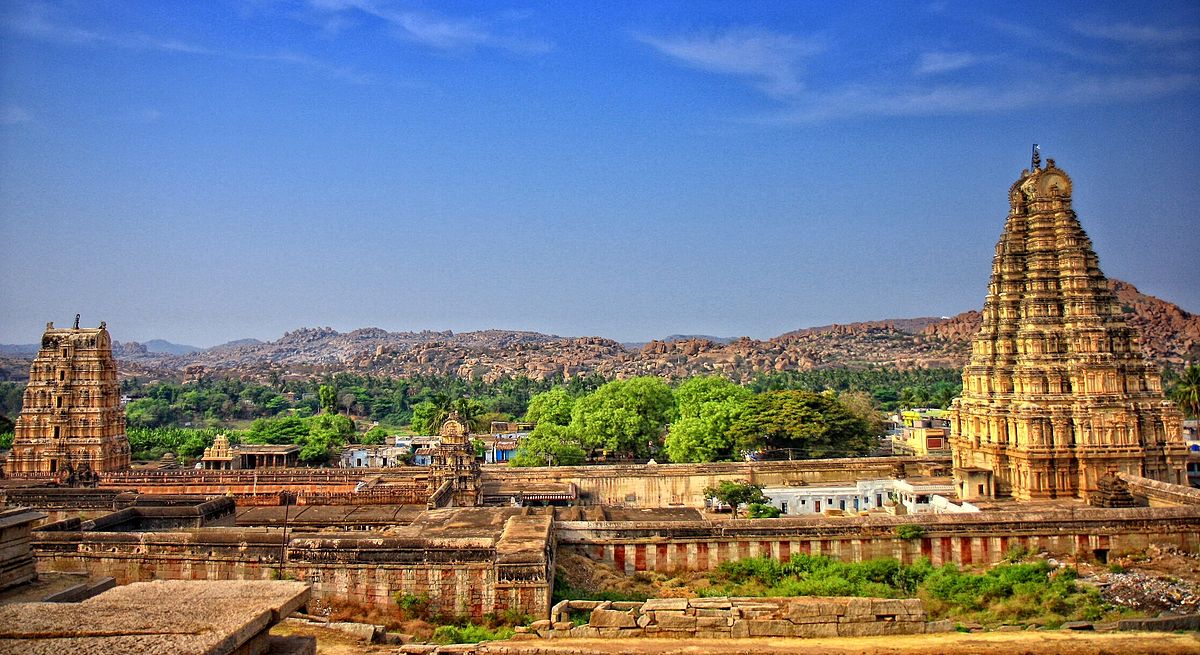 Travelling from Hyderabad and not visiting the UNESCO world heritage site – Hampi — would be a big loss. If you are a true explorer, you'll easily cover the long distance from Hyderabad to Hampi and view the iconic remains of the great Vijayanagar Empire in this town. You just couldn't miss viewing this open Museum that prides in holding more than 500 ancient temples under its wings.
9. Horsley Hills
Did anyone tell you that the Horsley Hills has one of the best waterfalls near Hyderabad to explore? If not, then it's time you unearth the mystery by visiting this ravishing place on your own. And apart from the waterfalls, the magnificent view of the hills and the picturesque nature are enough to woo your senses.
10. Gulbarga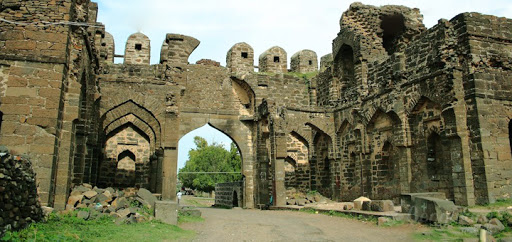 Known for its exceptional temples, mosques and shrines, Gulbarga is a place worthy of a visit by everyone. Even if we don't talk about the primitive but pleasant ambience of this small town, the temples, and mosques here are noteworthy and speak highly of ancient Indian architecture. 
11. Badami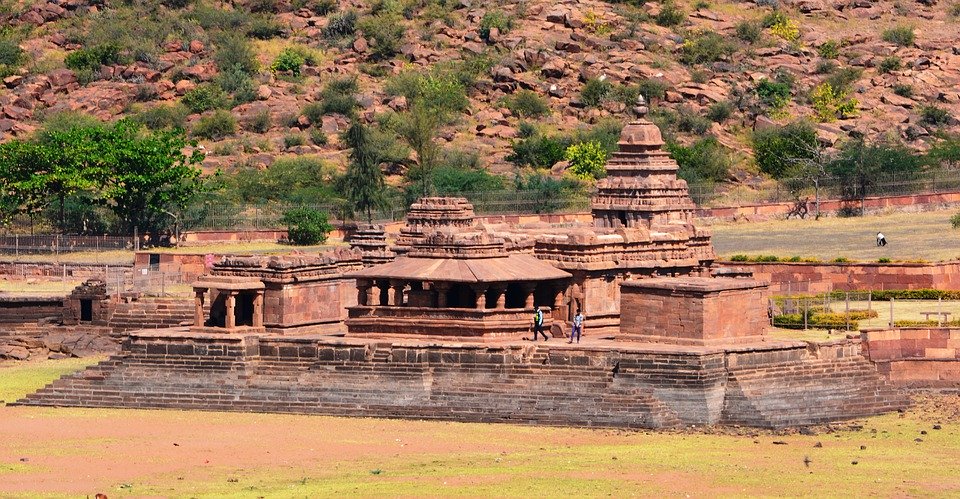 Badami, the most intriguing archaeological delight located in Karnataka, is a place that's truly sensational. It's a proud part of the UNESCO world heritage site listing and you can visit the fortresses and caves located here. A weekend to Badami can be fun, exciting, and enriching.
12. Rollapadu Wildlife Sanctuary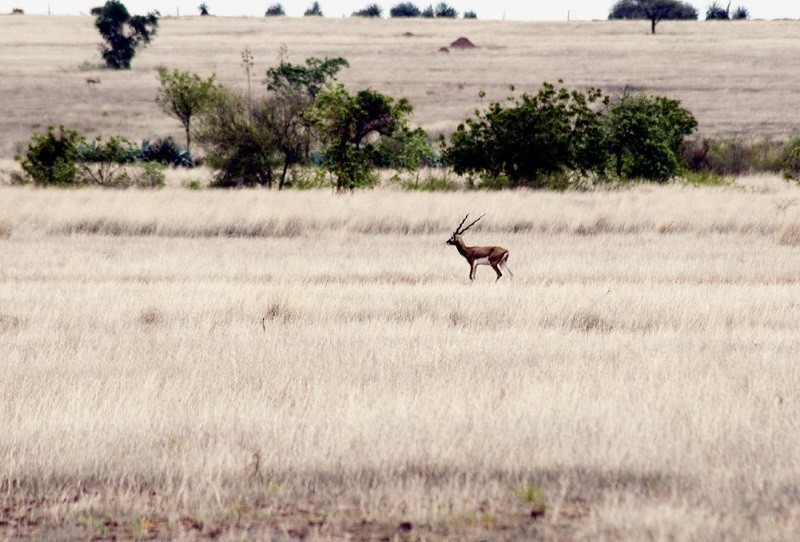 No, we didn't overlook the wildlife enthusiast in you when we were talking about the historical delights and naturally scenic locations to visit around Hyderabad. The Rollapadu Wildlife Sanctuary near this city is a living proof of awesomeness as you will be able to spot the great Indian Bustard, Lesser Florican, and other such rare species here.
Now that you have explored almost all the amazing destinations near Hyderabad, you'll certainly be happy with your decision of taking a road trip towards these places. And since you are taking a car rental in Hyderabad from Revv, then you may as well check the other great destinations around the city. Like the Puttaparthi – the religious town, Yadagirigutta –the house of special temples, Nizamabad – one of the most charming hill stations near Hyderabad, and Medak Fort – the fascinating historical site near the city. Happy new year and enjoy your fabulous start by exploring these distinguished places.