Driving for Adventure in The Lap of The Exotic Jammu & Kashmir
Kashmir – you conjure up a picture of paradisiacal beauty, of dreamy backdrops, of serene postcard-like set-up. But how about adding a dose of adventure in the idyllic land? From gushing river rafting to exciting paragliding, interesting trekking, and challenging camping episodes, you will find everything in this marvellous location of India. And guess what? It will all be around one of the most iconic offerings of the world — the Himalayas. Tempted to plan road trips to Jammu and Kashmir for some adventure? Well then let us entice you some more! 
Essential things to remember when traveling to Jammu and Kashmir
Travelling to Jammu and Kashmir is something many people await with excitement and anticipation. To make your journey most comfortable, you have to keep certain things in mind:
Best time to travel — The best time to travel to Jammu and Kashmir is from October to March.
Activities to do in Jammu and Kashmir — On a generic note, there are lots of exciting things to do in Jammu and Kashmir like:
Adventurous activities 
Sightseeing 
Mountaineering 
Bird watching 
Religious tour 
Wildlife exploration 
Must visit places in Jammu and Kashmir for adventure lovers
If you want to explore the plethora of adventure activities in Jammu and Kashmir, then you should definitely read on about the sites to head to for all the fun:
1. Skiing at Gulmarg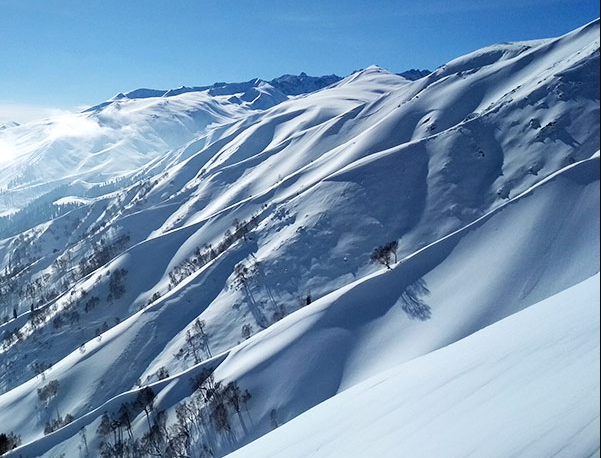 One of the most impressive places to visit in Jammu and Kashmir – Gulmarg — is a popular hub for some astounding adventurous activities. The thick layer of snow found at this location during most part of the year facilitates the magnificent skiing experience. And imagine having the Himalayas as your backdrop! Of course, it would be a fascinating experience!
Best time to visit — January to February 
2. Paragliding at Sanasar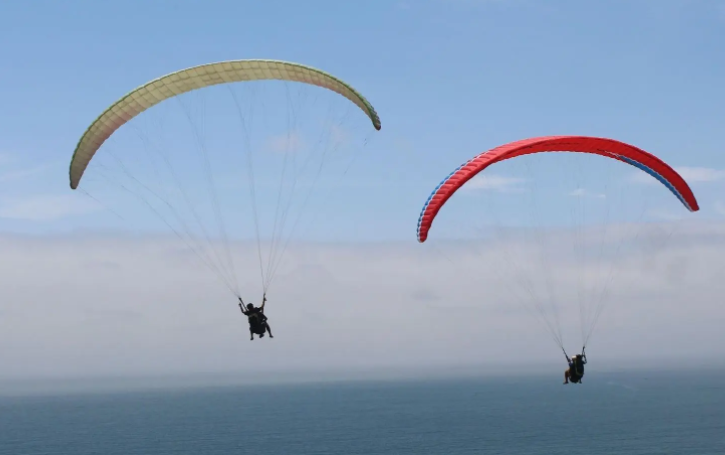 We know Jammu and Kashmir is a drop-dead gorgeous destination and each corner of this place is a strong proof of this reality. You will get exclusive opportunities for paragliding in various areas of Kashmir like Sonmarg, Gulmarg, etc, but if you really want to enjoy this activity to the fullest, then do experience paragliding in Sanasar. There are actually lots of camps conducted at this mesmerising location to guide you and of course the wonderful valleys and hills create a mesmerising set-up for you.
Best time to visit — May to June and September to October 
3. Water rafting at Pahalgam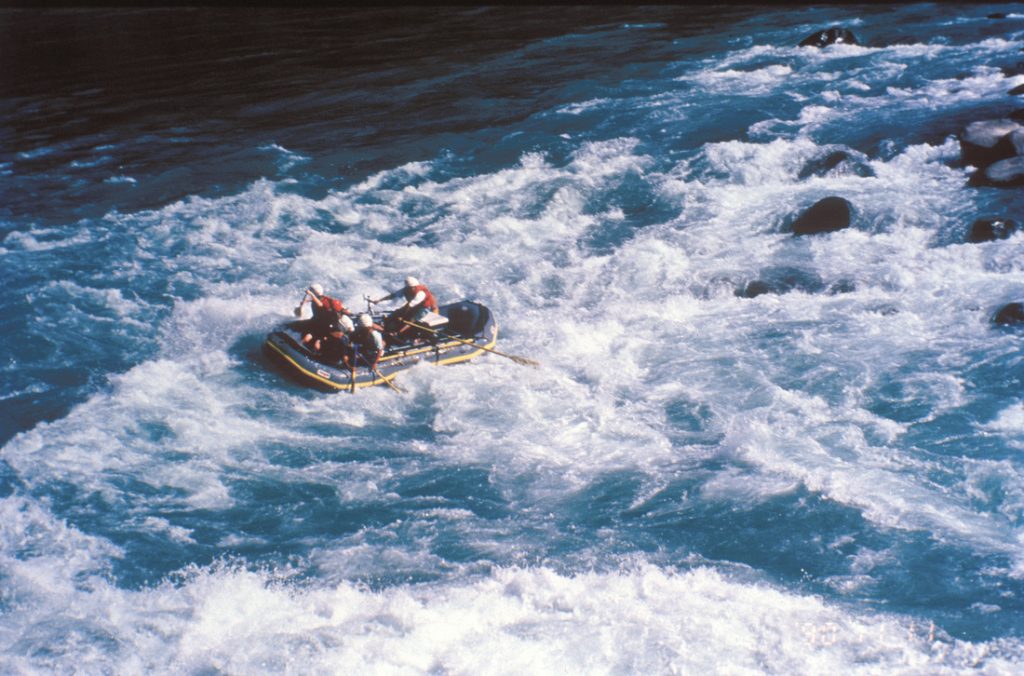 With velvety green meadows, steep roads, and lush valleys, Pahalgam is definitely admirable. The clean and white Lidder River flowing through the valley is truly lovely as well. And that's exactly where you shall get the best experience of your life. Wondering how? Do try water rafting at Pahalgam Valley – it's an experience of a lifetime. The tricky river route to cross during the careful rafting process and the surrounding beauty of Pahalgam makes it a lovely experience.
Best time to visit — June and July 
4. Camping at Sonmarg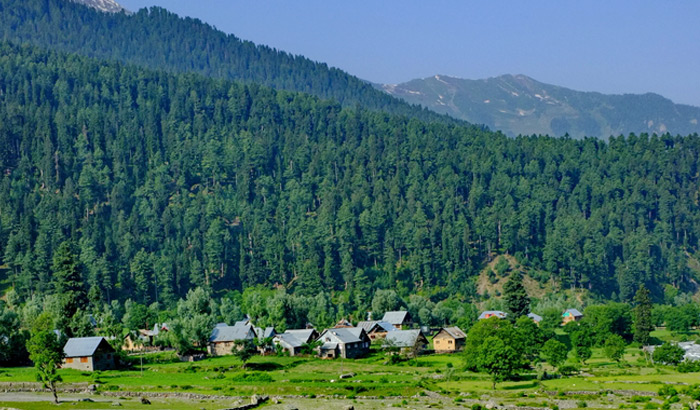 If strikingly gleaming streams meandering around and wonderful greenery impress you, then Sonmarg is the right destination to head to. We would especially recommend you to try the wonderful camping experience at Sonmarg. There are several of these organised throughout the year which lets you relax and chill in the cool climate of this place. And this isn't all, you can enjoy fishing, kayaking, and various other sports at these camps as well.
Best time to visit — October to March 
5. Mountain biking at Srinagar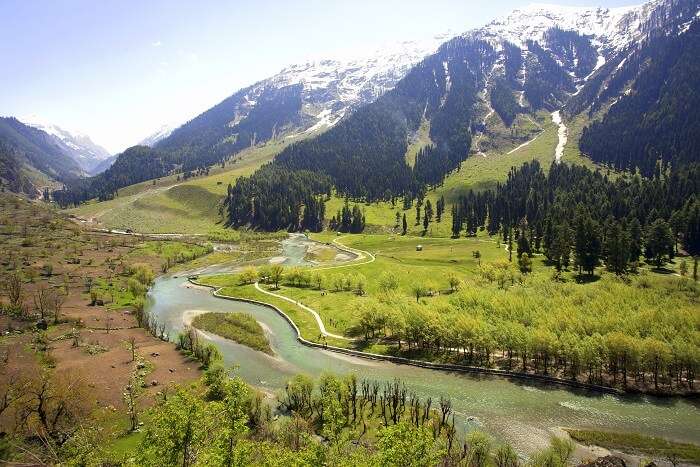 If you really are a fan of biking and rocky hills give you major cues for it, then simply start one great, adventurous ride from Srinagar. We all know the beauty of this city is truly remarkable and refreshing. But the joy and adrenaline rush you get in crossing steep valleys and bumpy roads around the hills to reach Gulmarg or any other location from here is truly remarkable. And if you think you have a high stamina and challenging spree for this sport, then simply head to Leh highway pass from Srinagar on a bike. 
Best time to visit — October to March 
6. Jeep safari in Kashmir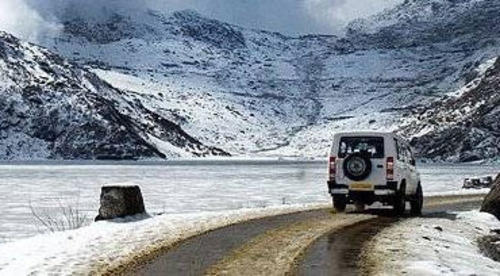 Does wildlife impress you? Or are you very much interested in exploring the deep, luscious forests of Kashmir and want to explore the challenges of these roads? Then you shouldn't miss the ultimate experience of jeep safari in Kashmir. Travel through the deep greens of Kashmir viewing its temple, wildlife, and mesmerising nature.
Best time to visit — March to May 
7. Trekking at Vaishno Devi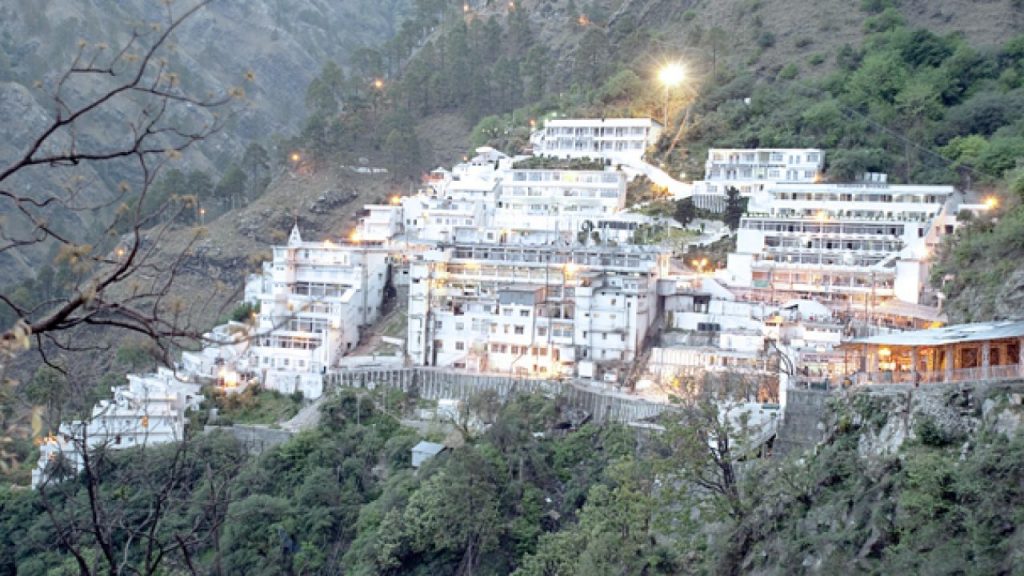 One of the religiously important and popular adventure places in Jammu and Kashmir is the 13 kilometres long trekking route starting from Katra in Jammu and leading you to the famous Vaishno Devi Temple. It's a semi tough long trek that takes you through the steep paths and twisted valleys to reach your spiritual location with a twist of adventure. 
Best time to visit — March to June 
8. Hot air balloon rides at Suru and Zanskar Valleys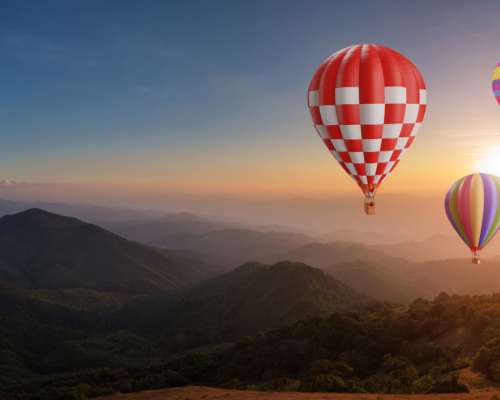 The self-drive road trips at the gorgeous Suru and Zanskar Valleys are admirable no doubt. But if you want to catch a bird's eye view of the entire location, then simply hop on a hot-air balloon, and feast your eyes. The challenging experience along with the luscious beauty of these locations are surely going to give you goosebumps.
Best time to visit —March to June 
9. Ice-skating at Gulmarg
Let's not forget that Gulmarg is the famous hub for tourists during the winters. And the sole reason for this is the ice-skating experience. And what's more, this skating isn't limited to only land. You can enjoy the same skating experience on the frozen lakes of Gulmarg as well. Adrenaline rush already? Well, we thought so! 
Best time to visit —December to February 
10. Explore the Dachigam Wildlife Sanctuary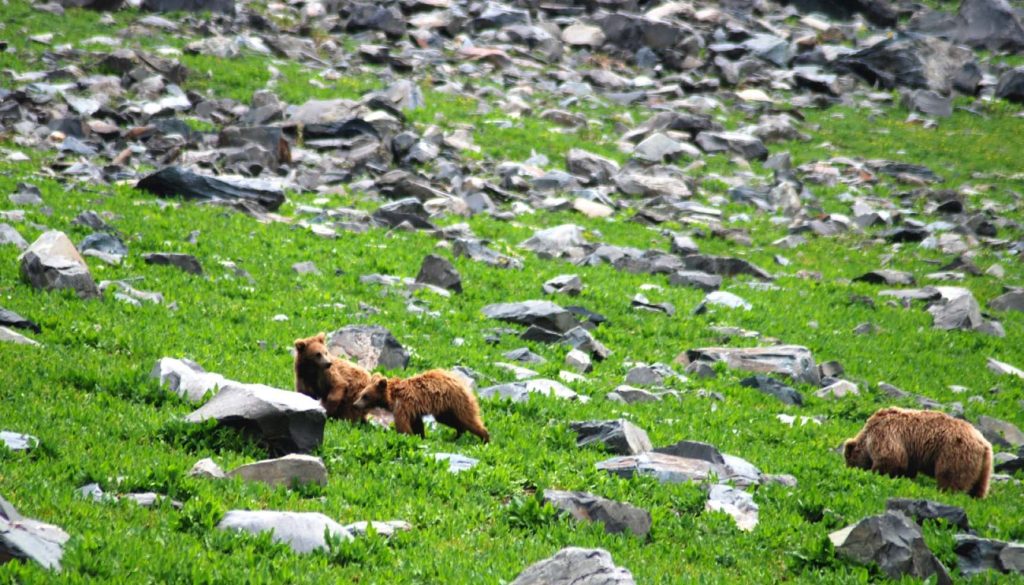 The exclusive wildlife of Kashmir is in talks around the world. Even you should view this exquisite wildlife while you are at this rich location. Just head to Dachigam Wildlife Sanctuary that's around 22 kilometres away from Srinagar and get a chance to catch a glimpse of the red fox, Himalayan black bear, blue magpie, etc. 
Best time to visit — All throughout the year 
Kashmir is truly lovely. But the pleasure of visiting this lovely destination doubles when you get to enjoy and explore all these added bonuses. Planning your itinerary already? If yes, then don't forget to get a car rental in Kashmir from Revv for a perfect journey.