11 Amazing Pilgrimage Sites in West Bengal to visit by Road
West Bengal has always held a special place in India, due to its unique culture and heritage. This has heavily influenced the culture of not only the neighboring states but many parts of the country. It quickly gets tiring to list down the pilgrim sites of West Bengal, since there are numerous of them. While some of these pilgrimages in West Bengal are famous, you may come across many that you may have never heard of and which may surprise you. Here are some of the must-visit road trips to pilgrimage sites in West Bengal that you can visit in your leisure time.
11 Famous Holy Places in West Bengal 
1. ISKCON Chandrodaya Temple, Mayapur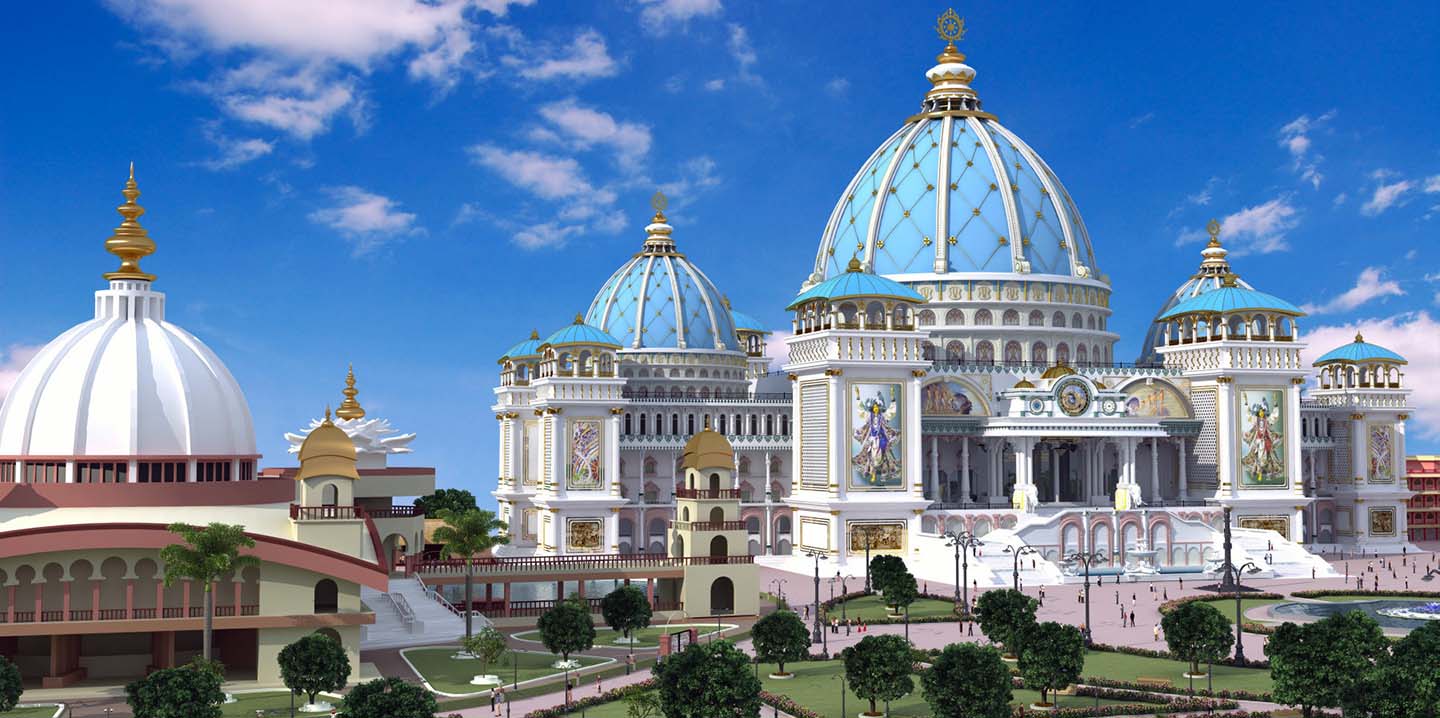 ISKCON Chandrodaya Temple in Mayapur is one of the famous religious places in West Bengal. The temple is dedicated to Lord Krishna, and you will also find the statue of Sri Prabhupada, the founder of ISKCON. The temple is spacious and airy, and there are life-size idols of gods and goddesses in the temple. You can also visit their Govinda Restaurant, which is famous for its sumptuous vegetarian cuisines and one of the best things to do in West Bengal.
Best time to visit: October to February
2. Sri Chaitanya Math, Mayapur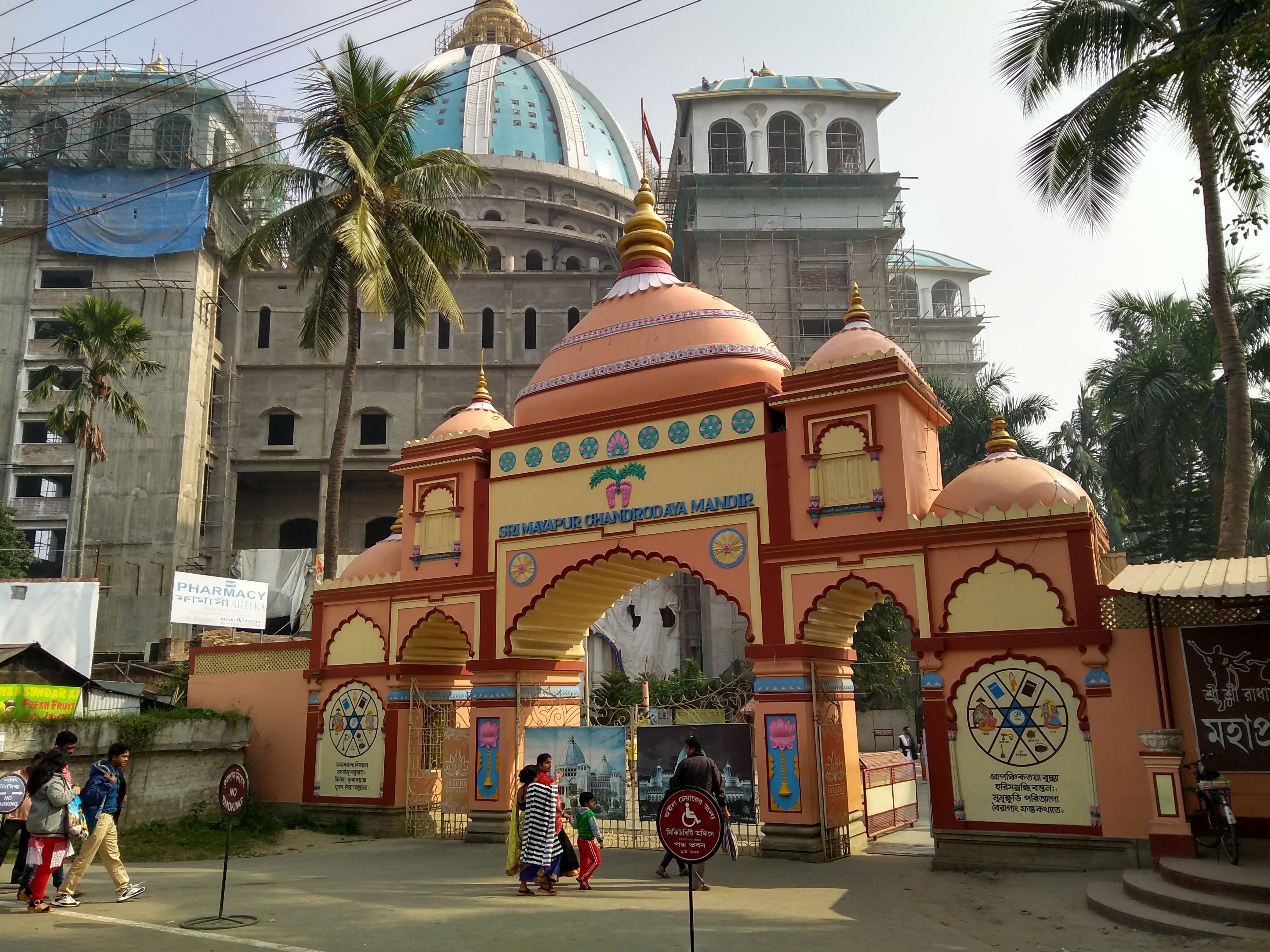 This math was founded by Gaudiya Math's acharya, Srila Bhaktisiddhanta Sarasvati Maharaja. The math is dedicated to Radha-Govinda; however, the main attraction here is the four altars that are dedicated to the Vaishnava acharyas named Sri Madhvacarya, Sri Nimbarka, Sri Ramanujacarya, and Sri Visnuswami.
Best time to visit: October to February
3. Yoga Peeth, Mayapur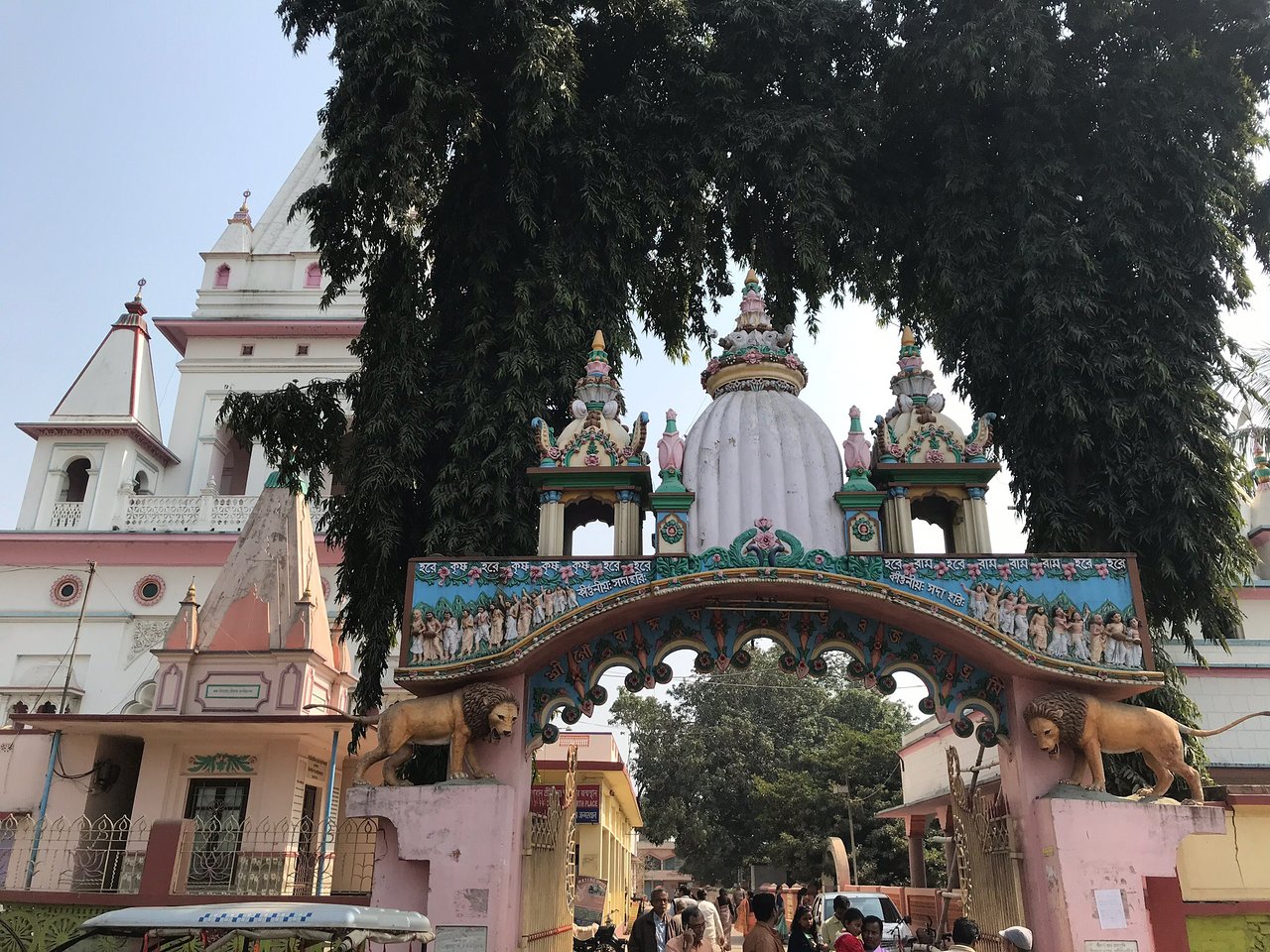 Believing the legends, Chaitanya Mahaprabhu was born in Mayapur under a Neem tree, at the spot where this temple has been constructed. It is one of the fascinating pilgrimage sites in West Bengal. The temple has a 30m high tower made of marble. It is also a center of excellence in teaching, meditation, yoga, and the study of Vedas. The neem tree is still there, and you will also find a hut that has clay statues as well as models that showcase the life and philosophies of the Saint.
Best time to visit: September to February
4. Sri Devananda Gaudiya Math, Mayapur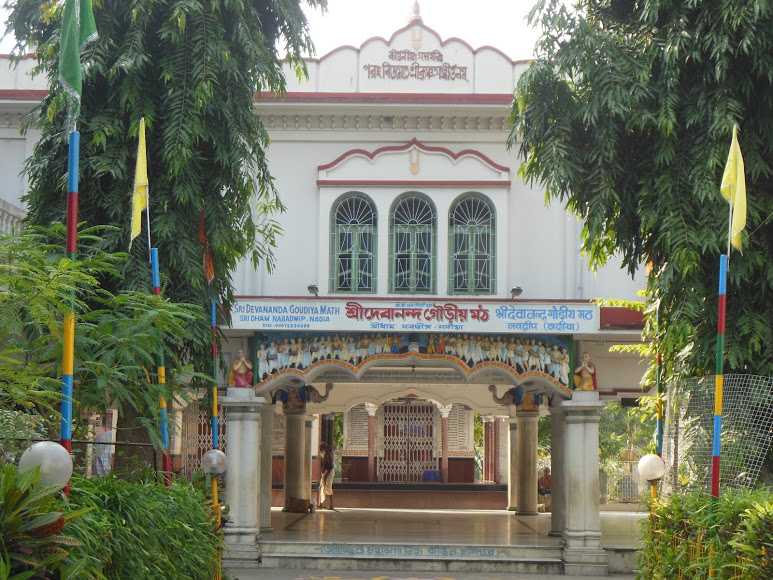 This is one of the old temples in West Bengal that is located at Koladvipa, one of the islands in Navadvipa. The temple was established by Srila Bhaktisiddhanta Maharaja. The deities worshipped in this temple are Lord Gaura and Gadadhara.
Best time to visit: September to March
5. Jora Masjid, Midnapore
Jora Masjid in Bengali means twin mosques. There are two mosques here that are built side by side in white marble stone and you can witness authentic Islamic style architecture. These mosques should be visited during Eid to admire the beautiful lights and flowers that are used to decorate them.
Best time to visit: September to March
6. Onkarnath Temple, Ganga Sagar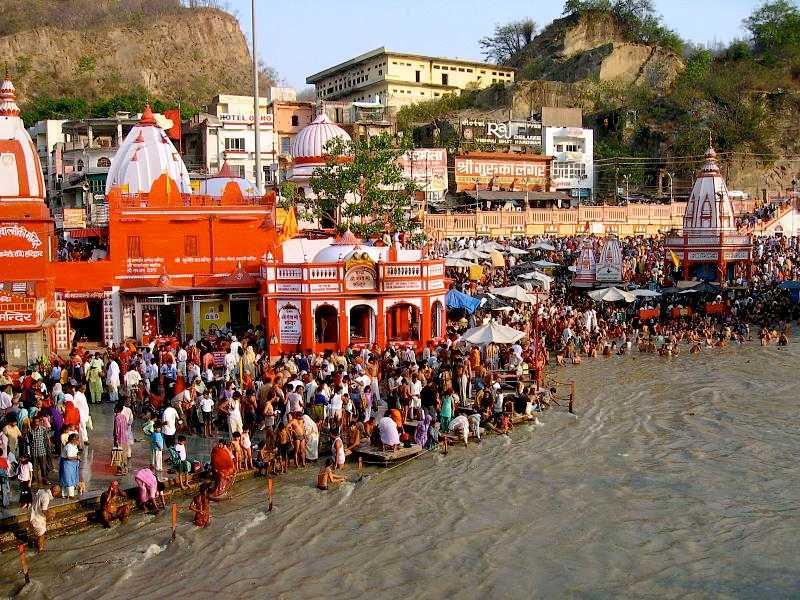 Onkarnath Temple is built amidst trees and just the right place for meditation. The temple is dedicated to Lord Onkar. The temple is not at all crowded and you can meditate here for hours at peace.
Best time to visit: September to March
7. Kapil Muni Temple, Ganga Sagar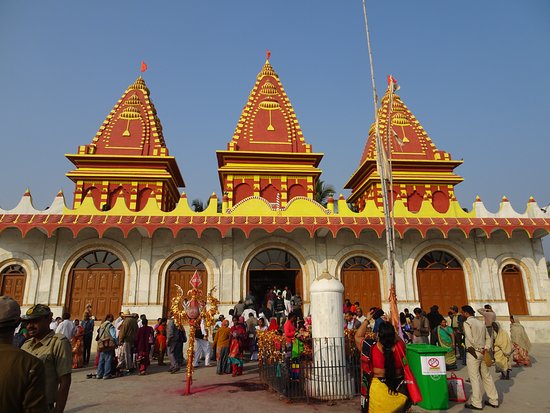 Kapil Muni Temple is one of the spiritual places in West Bengal and a major attraction in Sagardwip. The temple is dedicated to Saint Kapil. The pilgrims first take a dip in the holy water and then visit the temple to offer their prayers to the Saint.
Best time to visit: October to February
8. 108 Shiv Mandir, Bardhaman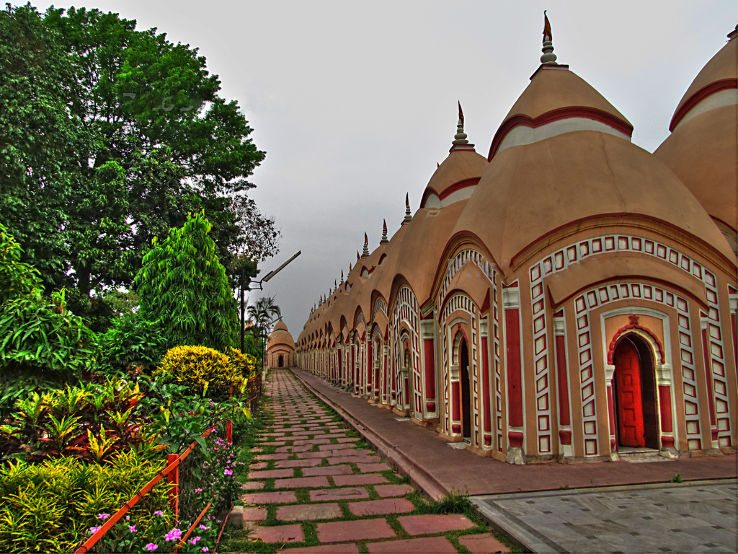 There are 108 temples here, dedicated to Lord Shiva, built side by side in a vertical pattern. You should visit the pilgrimage on the auspicious occasion of Mahashivratri. The temples witness a huge crowd during this festival, and the temples are decorated with flowers and lights.
Best time to visit: September to February
9. Dakshineswar Kali Temple, Kolkata
Constructed in the 19th century, this famous temple is dedicated to Goddess Kali. The temple is beautifully designed and also has a ghat. The steps in the ghat are used for bathing or taking a dip in the Ganges.
Best time to visit: October to March
10. Kalighat Temple, Kolkata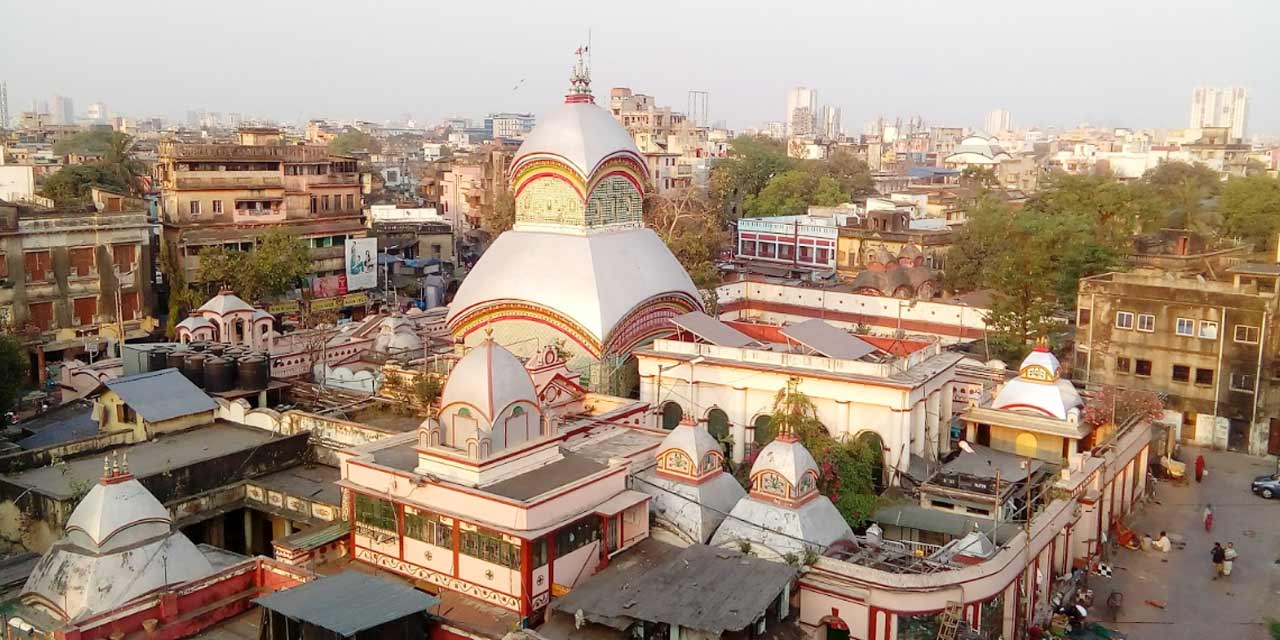 The Kalighat Temple is another temple dedicated to Goddess Kali and is also one of the 51 Shaktipeethas in the country. The temple is a major attraction of West Bengal as pilgrims and devotees believe that wishes get fulfilled if you worship the goddess and can please her with your devotion.
Best time to visit: October to March
11. Ghoom Monastery, Ghoom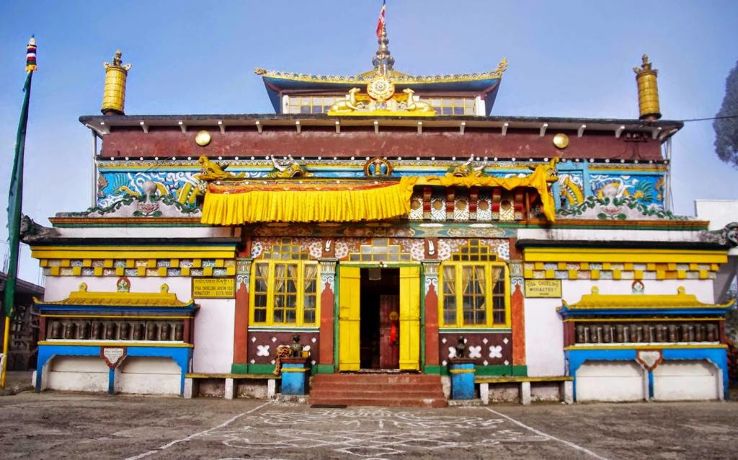 Perched at a height of 7,407 ft, Ghoom Monastery is located in Ghoom, a hill station near Darjeeling. You can Visit the Pilgrimage in West Bengal to see the beautiful statue of Maitreya Buddha, which is made of clay that was brought from Tibet. The monastery was built in the 19th century and belongs to Gelukpa or the Yellow Hat sect.
Best time to visit: September to April
These tourist attractions in West Bengal of religious and spiritual importance have allured many people from all parts of the world to come and visit them. To reach them conveniently you can use the Revv car rental service and find a safe and easy way to travel. These rides may also save you some money with no maximum kilometers and easy extension of the rental period through Revv App or website. The Revv app can easily be found on the Google Play Store or iOS App Store and installed to get started with your road trip.