15 Best Weekend Getaways from Bhubaneswar
Bhubaneswar is a beautiful city filled with numerous tourist spots and commercial attractions which attract people from all over India. If someone has managed to see the tourist attractions in the city, there are also some wonderful places to be visited, around Bhubaneswar. The excellent road transport infrastructure means that the tourists and even Bhubaneswar residents can easily visit any weekend getaways around Bhubaneswar, regardless of weather and traffic.
Here are 15 places of attraction to get you started on the right path:
1. Hirapur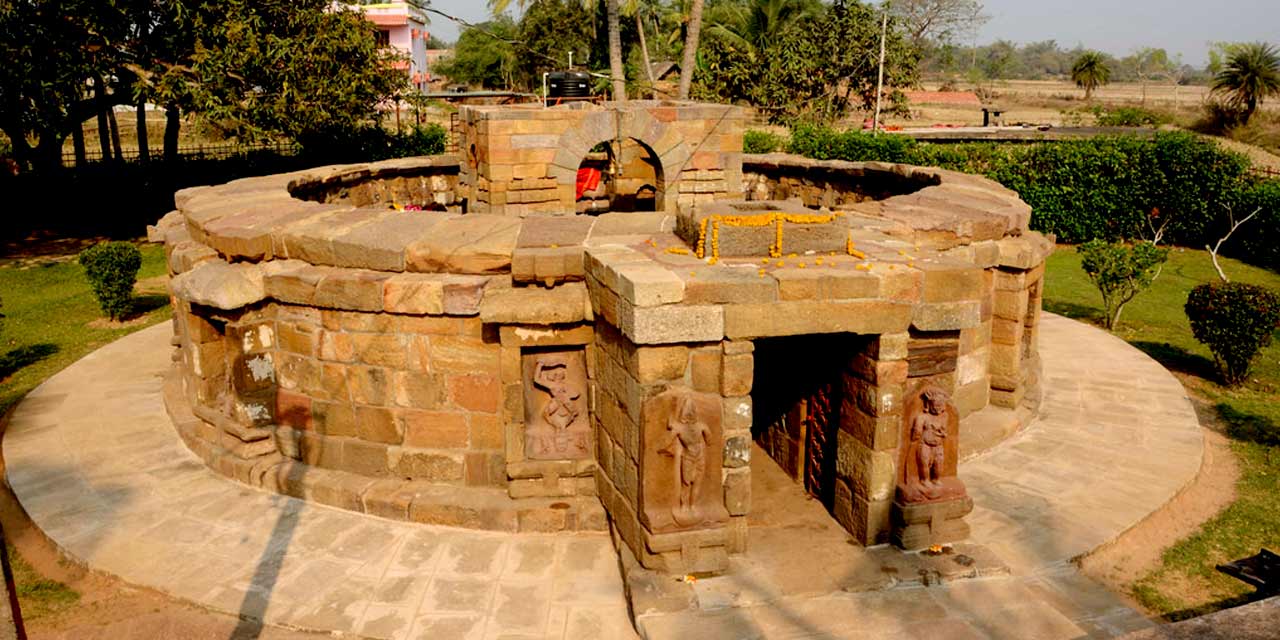 This is a popular temple near Bhubaneswar that is devoted to 64 expressions of Goddess Shakti. Carved on black stone, you can see the Yoginis in standing posture in the sanctum. The outer wall consists of images of nine Katyayanis which portray feminine charm. There is an image of Ekapada Shiva in the mandapa of the temple.
Distance from Bhubaneswar: 15 km
2. Ramchandi Beach
Named after deity Ramchandi, the presiding deity of Konark, this beach is the right place for all those who want to spend their day amidst tranquility. You can be around the silvery sand or even can choose swimming in the pristine waters. You can also attend the Ramchandi Festival that is celebrated in the months of September and October.
Distance from Bhubaneswar: 75 km
3. Chandrabhaga Beach
This is one of the weekend getaways from Bhubaneswar that you can easily opt for. The beach is located near the Konark temple, and a seven day long fair, Chandrabhaga Mela, is organized on the beach in honor of Lord Surya in the month of February.
Distance from Bhubaneswar: 76.1 km
4. Tikarpada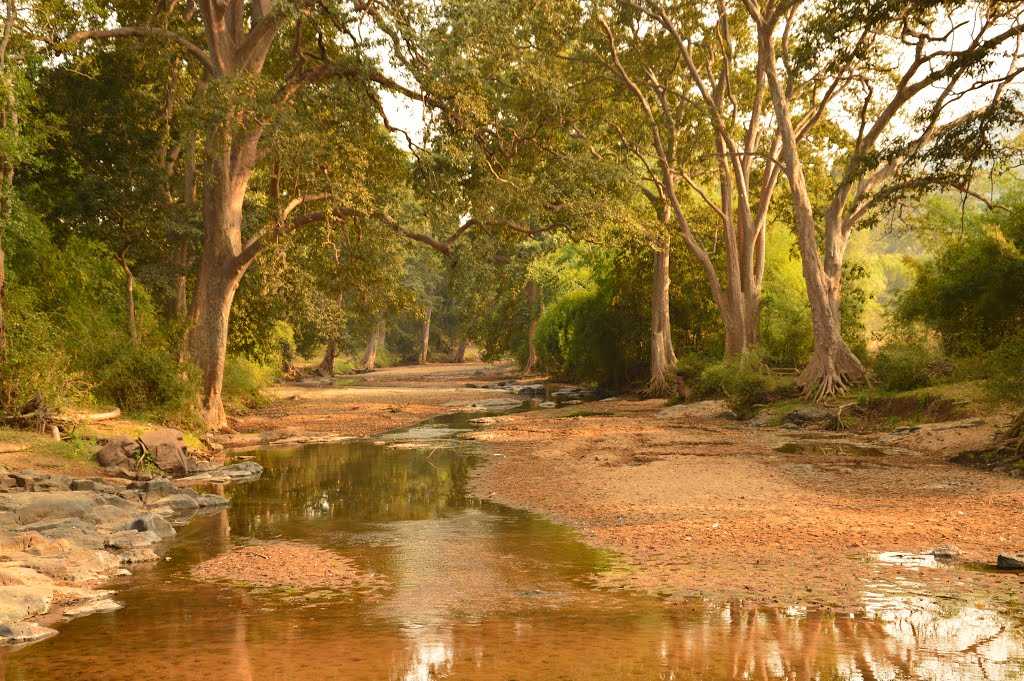 Tikarpada is certainly one of the best places to visit near Bhubaneswar, where you can see fauna at their natural habitat. You can also visit the Gharial Sanctuary located nearby which is a breeding ground of Crocodiles. If you are fond of trekking, you would love to opt for the trails. This is one of the many weekend getaways from Bhubaneswar for kids.
Distance from Bhubaneswar: 161.8 km
5. Mukteswara Temple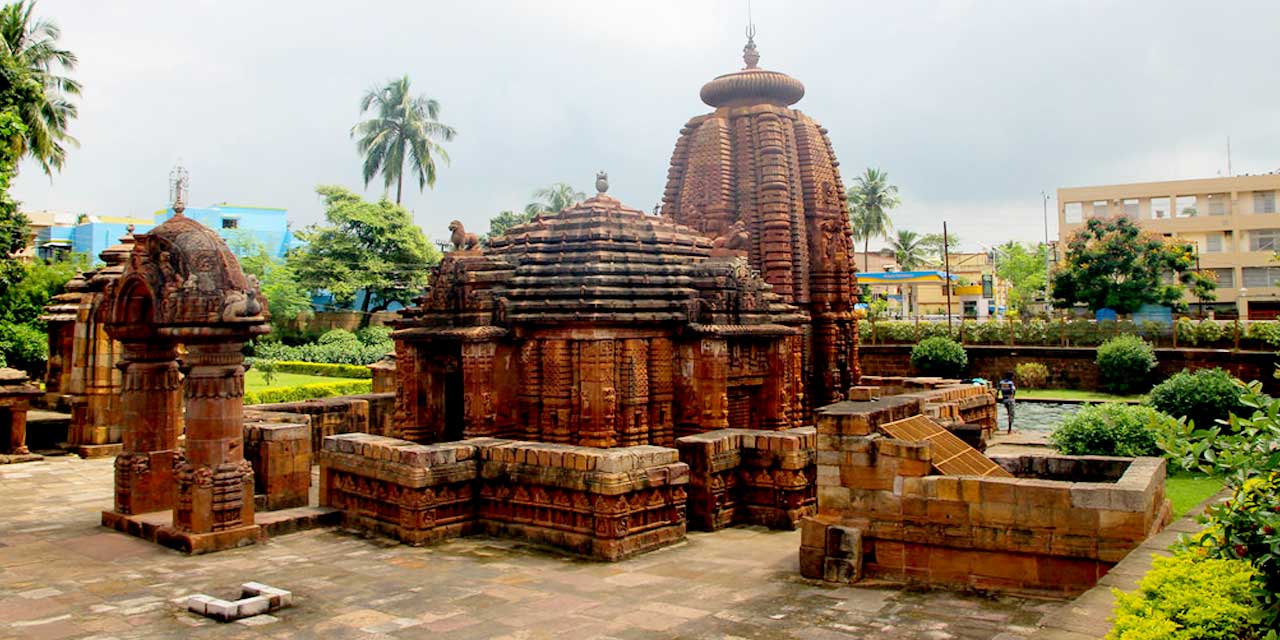 Mukteswara Temple is perhaps one of the ideal weekend getaways from Bhubaneswar within 100 km. This is a 10th century temple dedicated to Lord Shiva. With Kalinga style of architecture, the carvings in the temple depict several Panchatantra stories.
Distance from Bhubaneswar: 93 km
6. Atri
Atri, one of the weekend getaways from Bhubaneswar within 50 km, is mostly popular for its hot springs. The hot springs are believed to have medicinal properties as the water contain a high percentage of sulfur bubbles. You can also be a part of the annual fair organized in January every year in a temple here.
Distance from Bhubaneswar: 42.2 km
7. Deras Dam
One of the ideal weekend getaways from Bhubaneswar for family, Deras Dam is the place where you even arrange a picnic. If you enjoy swimming, you can even take a dip in the water reservoir. The dam is surrounded by ardent greenery, and the environment is apt to rejuvenate your mind and soul.
Distance from Bhubaneswar: 15 km
8. Kandhamal
Reach Kandhamal in a few hours from Bhubaneswar and witness some of the best waterfalls. You also must visit the coffee plantation near the Daringbadi Mountain. Don't miss out on taking a look of the handmade things like the bamboo, cane Dokra, and terracotta.
Distance from Bhubaneswar: 245.5 km
9. Keonjhar
Keonjhar Plateau is the main attraction as the Baitarani River originates from here. This is one of the perfect weekend getaways from Bhubaneswar four couples as they can admire the waterfalls; some of them cascading from a height of 500 ft.
Distance from Bhubaneswar: 219.7 km
10. Chandipur
You can explore beaches and temples here and even visit the Missile Testing Launch Pad to find missiles such as Agni, Prithvi, Akash and Shaurya. There is a beach resort where you can relax and take a break from stressful life.
Distance from Bhubaneswar: 207.5 km
11. Konark
Located along the Bay of Bengal coastline, Konark will enable you see some of the best architectural marvels in the country. The 13th century Sun temple is the main attraction in this ancient city of Odisha. This is a must-visit place, especially if you have elderly people in the family.
Distance from Bhubaneswar: 71.9 km
12. Satkosia Tiger Reserve
Situated across the gorge over Mahanadi River, this is a perfect destination for the animal aficionados. Enveloped by flora, you can spot crocodiles basking under the Sun here. You can opt for a boat ride.
Distance from Bhubaneswar: 119 km
13. Simplipal National Park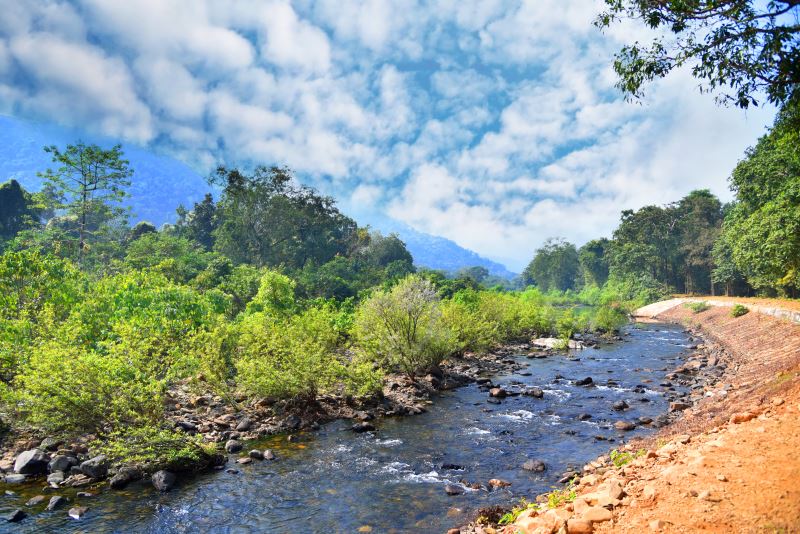 Rich in flora and fauna, you can find around 42 species of animals, 242 species of birds and 30 species of reptiles in this national park. This is absolutely your place if wildlife and nature fascinate you.
Distance from Bhubaneswar: 191.5 km
14. Phulbani
Phulbani is one of the most sought after destinations near Bhubaneswar chosen by families. The Putudi waterfall, situated 15 km near the town is one of the major attractions here. The attractions in the town are Lord Jagannath temple, Barala Devi Temple, and Pilasalunki Dam.
Distance from Bhubaneswar: 201.2 km
15. Pipli
Pipli, a small village located in mid way of Bhubaneswar and Puri, is the place where you will get some appliqué work. The stitched awnings and covers were initially made for deities in the temples. You will even get hangings here for the festive days.
Distance from Bhubaneswar: 15 km
We are only listing the most popular of the many things that the tourist can do and places they can visit around Bhubaneswar. These places are excellent whether you are visiting with your friends, family or even a solo trip for weekend getaways near Bhubaneswar. An insider tip is to use car subscription in Bhubaneswar by Revv which has been highly rated by the tourists as the most efficient way to travel. The Revv car rental in Bhubaneswar can equip you with an affordable transport which can give you a worry free travel experience.
Must Read: Shopping Places in Bhubaneswar