Magnificent Places in Bhubaneswar That Deserve a Visit and Things To Do
The capital city of Odisha, Bhubaneswar is also called the 'City of Temples'. One of the smart cities in India, Bhubaneswar is also frequented by tourists from all corners of the country. Along with the number of temples and architectural marvels, you can also find museums, a zoo, caves, sports clubs, and some of the most delicious food in this city. If you are planning a road trip to Bhubaneswar, you will enjoy every second of your journey.  However, before you pack your bags, let us go through some quick info about Bhubaneswar.
Bhubaneswar became the capital of Odisha on 19th August 1949 and is the largest city in the state. Along with Chandigarh and Jamshedpur, Bhubaneswar is one of the planned cities of modern India. In 1946, the city was designed by the German architect, Otto Königsberger. Today, the city is known for housing several ancient temples and many other attractions. The best time to travel to Bhubaneswar is in the winter season, between October and March. The other months are not very pleasant because of heat and humidity. When you are in the beautiful city, you will not only get to see places but also have many things to do in Bhubaneswar. Let's take a look at the best places in and around Bhubaneswar that you can visit and the heap of things that you can do here.
10 Best Places and things to do in Bhubaneswar 
1. Lingaraj Temple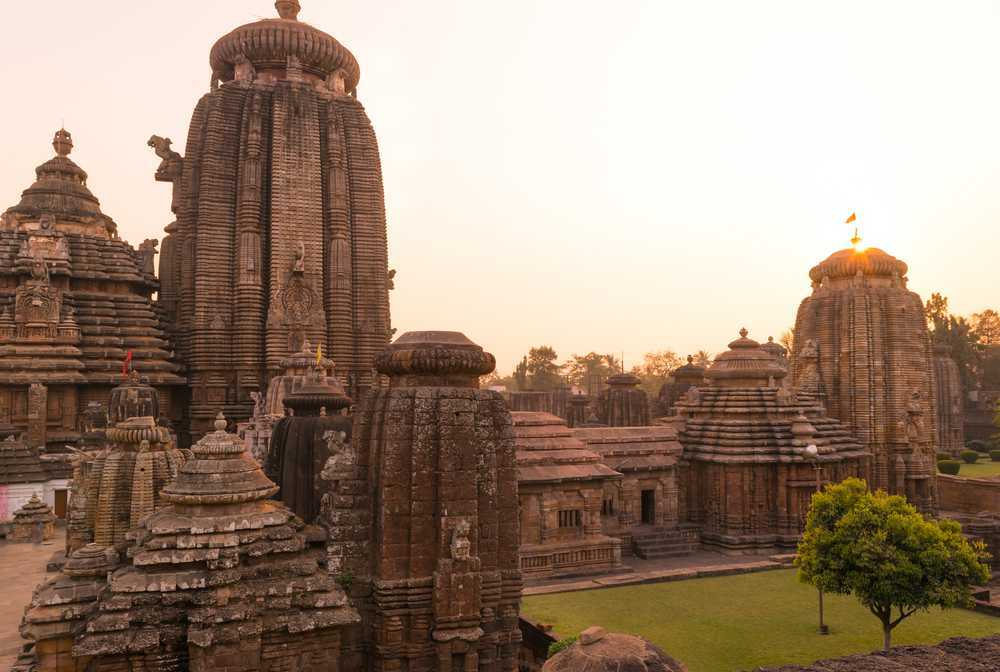 One of the most important things to see in Bhubaneswar is the Lingaraj Temple. Built in Kalinga architecture, Lingaraj Temple is one of the ancient temples that not only the state but the entire country boasts of. Within this temple, you can take a tour of several small temples.
Timings: 5 am to 9 pm
2. Rajarani Temple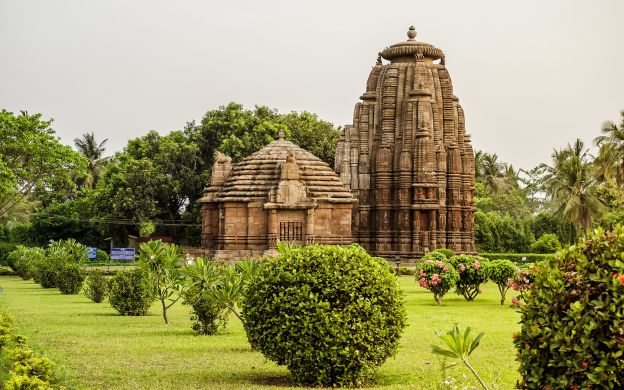 Rajarani temple in Bhubaneswar dates back to the 11th century. The temple is named such because it is made of red and gold sandstone, which is also called Rajarani. You can admire the carvings and architecture of the temple, but why it stands out is the absence of any ruling deity.
Timings: 6:30 am to 7 pm
3. Dhauli Giri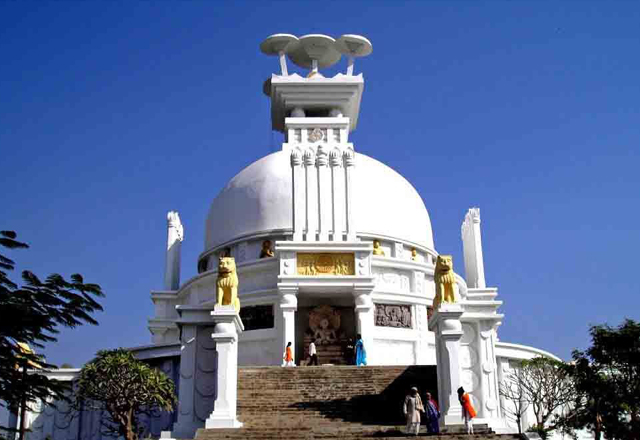 It was the joint initiative of the Japan Buddha Sangh and the Kalinga Nippon Buddha Sangh and was built in 1972. The Buddhist structure is also called the peace pagoda and has a stupa, which is decorated with stone panels. This is one of the best places to visit in this city as you can see the age-old sculpture and several art forms here.
Timings: 6 am to 6 pm
4. Nandankanan Zoo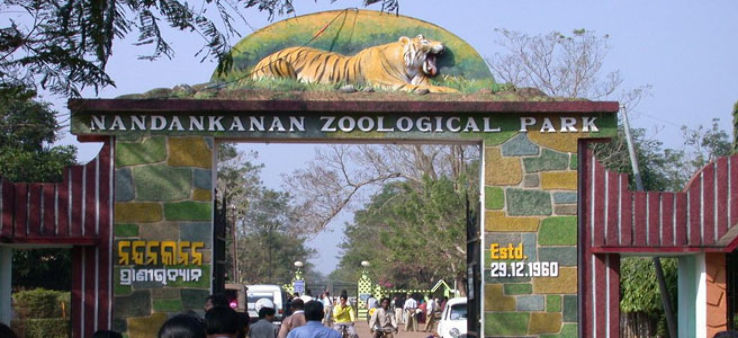 Spread over an area of 400 hectares, Nandankanan Zoo houses more than 18 varieties of reptiles, 81 species of birds, and 67 kinds of mammals. It was the first zoo in India that joined the World Association of Zoos and Aquariums.
Timings: 7.30 am to 5.30 pm between April and September; 8 am to 5 pm between October and March. The zoo remains closed on Monday
5. Odisha State Museum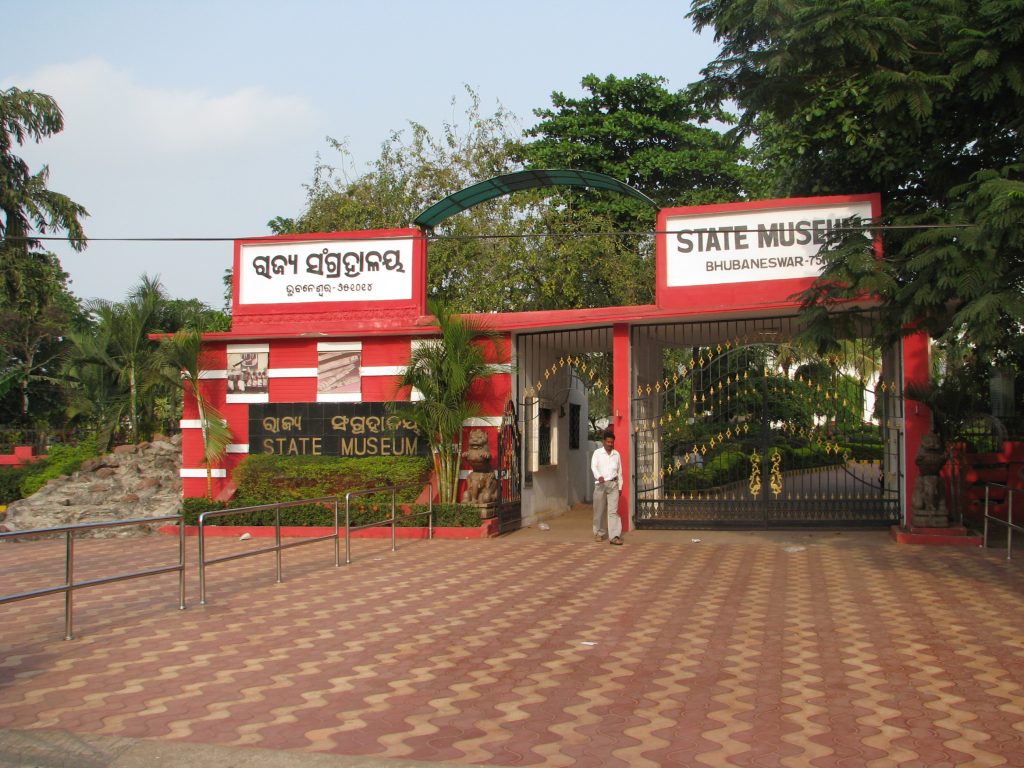 You must pay a visit to this museum to know the history of Odisha and about the families that ruled the land for centuries. Established in 1948, this is a great place to see scroll paintings, erratic palm-leaf manuscripts, folk musical instruments, and Bronze Age tools.
Timings: 10 am to 5 pm
6. Indira Gandhi Park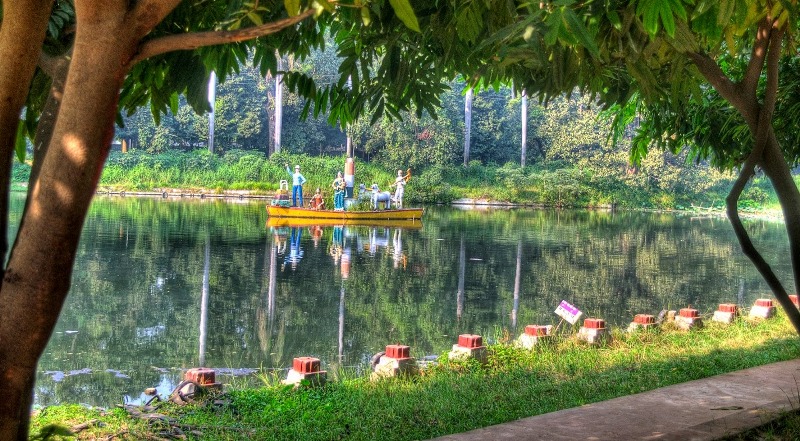 The park is named after former Prime Minister of India, Late Indira Gandhi. She delivered addressed to the public for the last time in her life at this park. Today, you can see joggers taking their rounds here in the morning, and families spending time, even picnicking here.
Timings: 5 am to 9 pm
7. Pathani Samanta Planetarium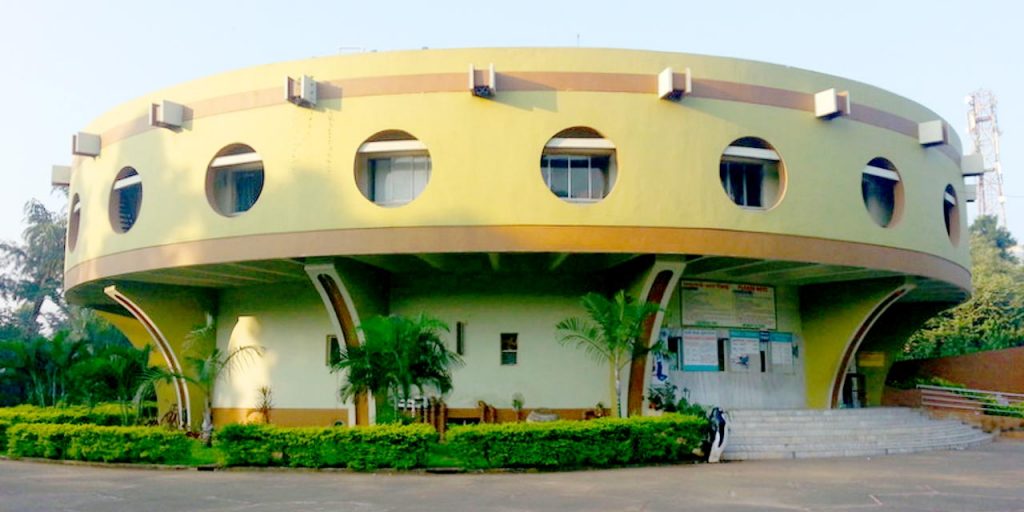 It is a favorite place for the science geeks, but if you are not one, you can still visit this place and broaden your knowledge. The planetarium was built to create awareness of astrophysics, astronomy, and space science among the present generation and the generations to come. Workshops, conferences, and shows are organized here regularly; and you can also take a tour of the extensive library here to find books on astronomy, science, and technology.
Timings: 1 pm to 5:45 pm
8. Udayagiri & Khandagiri Caves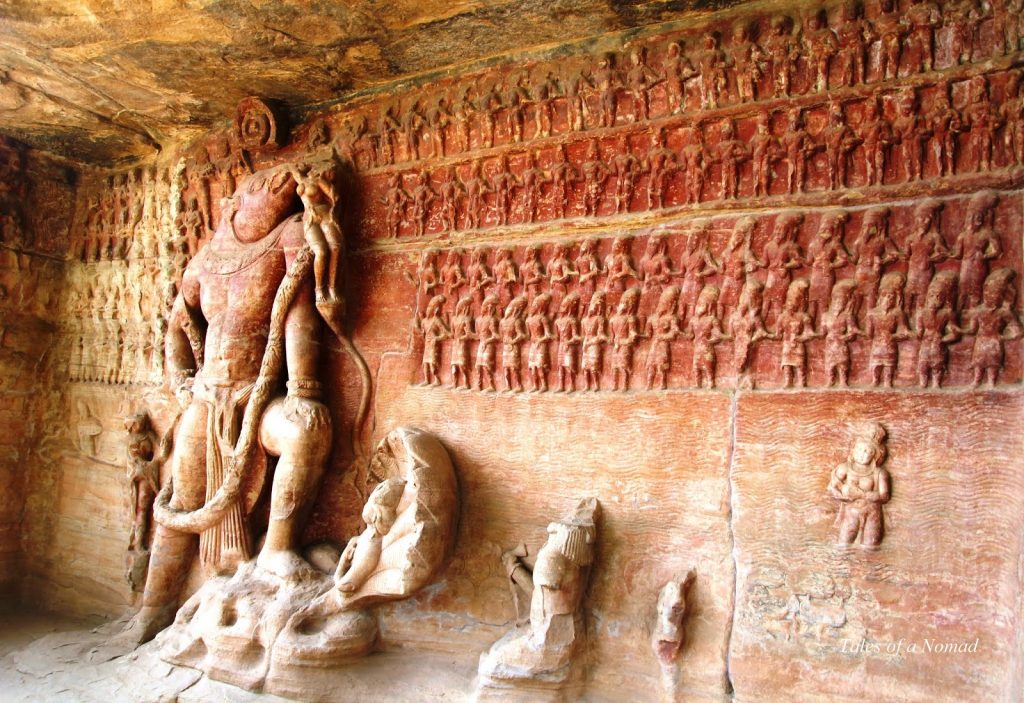 Located on the outskirts of the city, Udayagiri & Khandagiri Caves should be visited to know about the Jain religion and the Kalinga Empire. There are several numbers of caves here; however, Hatigumpha and Ganesha Gumpha are the most popular ones. This place is no less than a treat to the history buffs.
Timings: 9 am to 6 pm
9. Shopping in Bhubaneswar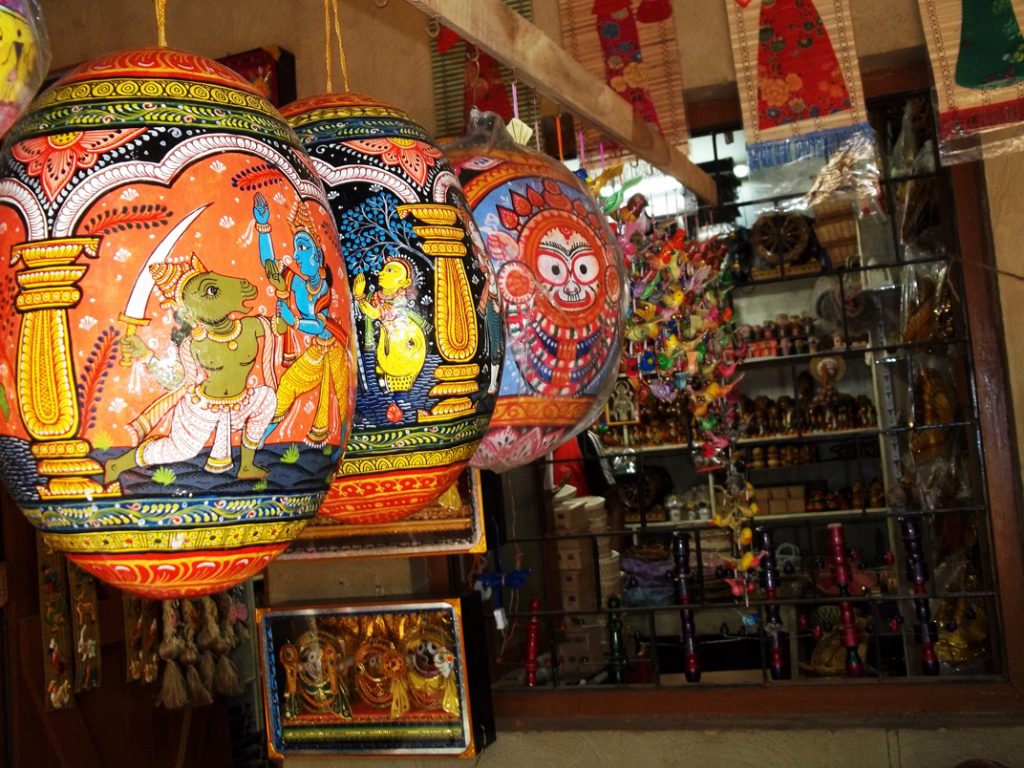 Some of the famous things for shopping in Bhubaneswar include whiskey bottle paintings, handloom, handicrafts products, traditional dresses, local artist's products, jewelry, and Sambalpuri sarees. If you want to buy traditional sarees, you can head to Ekamra Haat. At this same place, you can also purchase some beautiful wooden items to enhance the décor of your home.
Timings: 5 pm to 10.30 pm
10. Cafes in Bhubaneswar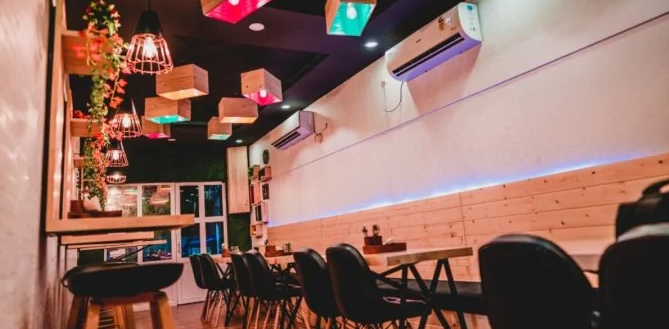 You can find all the famous food and drinks such as Pizza, Burgers, shakes, etc. in this city. Apart from these, you can also explore the city more and find restaurants that offer authentic Odia cuisines. The must-try cuisines in Odisha are the various types of seafood.
Timings: Varies
To make your trip smoother, you can take a self-drive car rental in Bhubaneswar. You can choose the car from the website of Revv or their app as per the size of your group. You can take the car for as many days or months as you want at affordable rates. So, if you are ready to visit Bhubaneswar, book your Revv car today and make a list of the places that you would like to visit.