Visit Pilgrimage Sites Amid the Hills of Himachal Pradesh
Himachal Pradesh is one of the most beautiful states in the country with several natural wonders, verdant hills, and snow-capped peaks. Along with all of these, it also has a unique culture and plenty of local pilgrimage sites where one can go to appreciate the many facets of life in this hilly state. The best part about visiting the pilgrim sites here is that these are all surrounded by the tranquil environment and lush greenery which provides much-needed peace. It also makes a great road trip with plenty of things to do and places to visit nearby if you are traveling with friends and family.
10 Best Devotinal Places in Himachal Pradesh by Road
1. Mcleodganj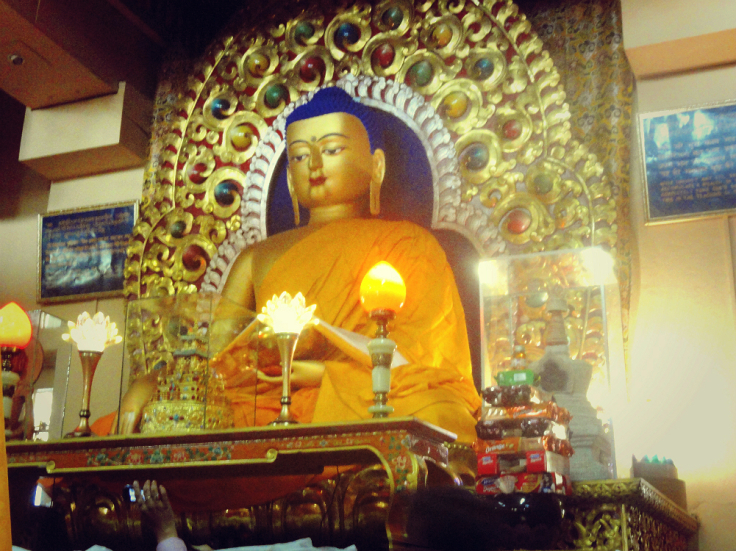 Mcleodganj, one of the pilgrimage sites in Himachal Pradesh, is the home to the Tibetan spiritual leader Dalai Lama along with the nearby Dharamshala. It is one of the places in India where you will find a huge Buddhist settlement. Eminent monasteries like Namgyal Monastery and Tsuglagkhang are located here. Mcleodganj is also one of the major tourist attractions in Himachal Pradesh for its picturesque landscape and snow-covered hills during the winter season.
Nearby places to visit: Triund, Bhagsu Falls, Bhagsunag Temple
2. Dharamshala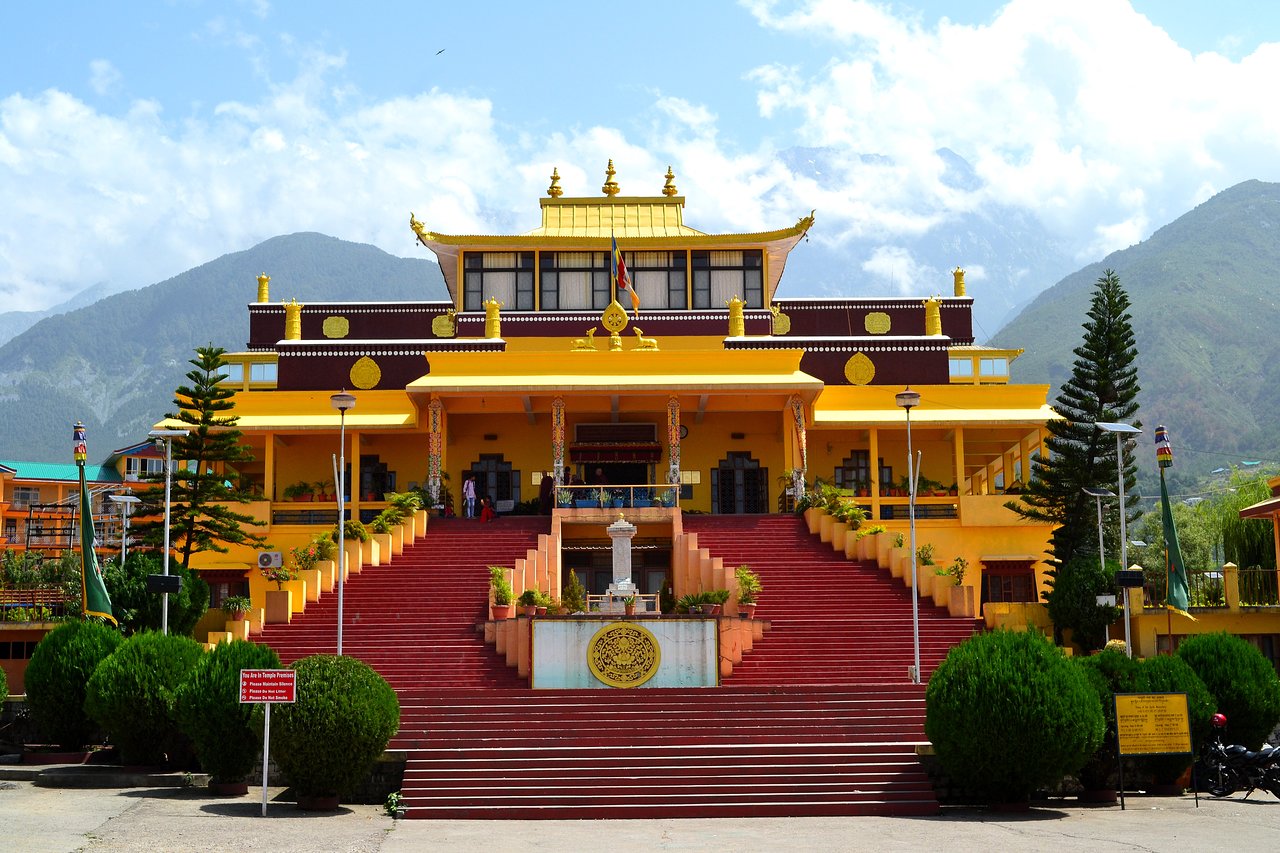 Located very near to Mcleodganj, Dharamshala is majorly popular for its Cricket stadium and natural beauty of course. It is also a trekkers' paradise as there are several trekking trails in Dharamshala. Another reason why this place witnesses many tourists is the number of monasteries and temples here. Therefore, it is considered one of the spiritual places in Himachal Pradesh. While you are in Dharamshala, you can visit the Tibetan Kalachakra Temple, St. John in the Wilderness Church, Gyuto Monastery, etc.
Nearby places to visit: Bhagsu Falls, Tsuglagkhang Monastery
3. Kinnaur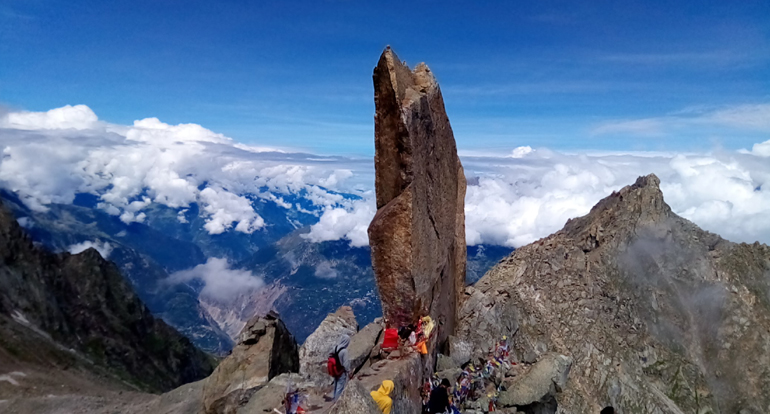 Situated on the Indo-Tibet border, Kinnaur is also called the land of God. It is mostly famous for the Shiva Lingam that represents Lord Shiva. Apart from this, there are several temples and monasteries in Kinnaur which attract numerous devotees and tourists from all corners of the country.
Nearby places to visit: Kalpa, Ribba, Recking Peo
4. Kasol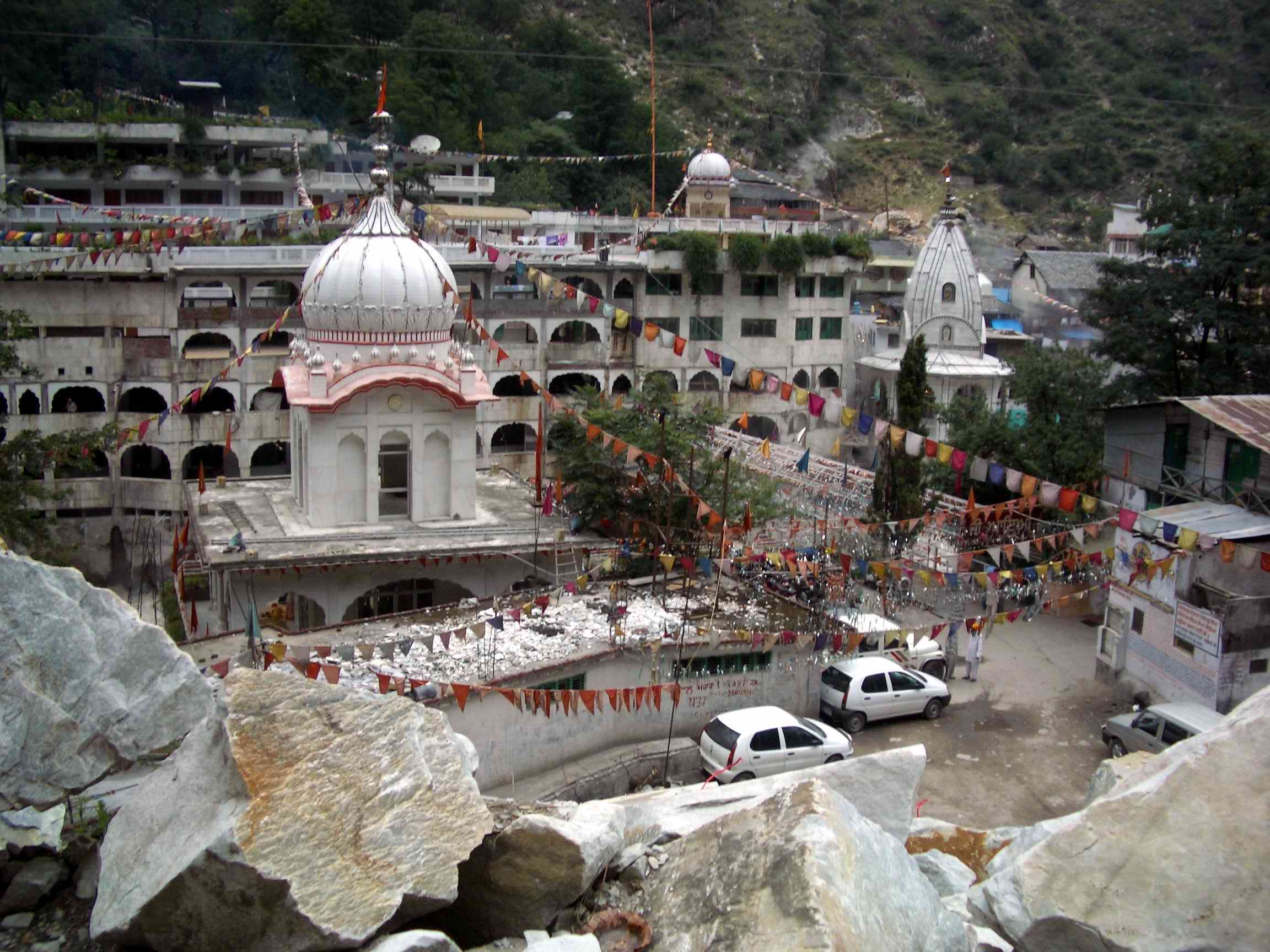 On a distance of 4km from Kasol, Manikaran Sahib is located. The place is majorly visited by Hindus and Sikhs due to the presence of Gurudwara Manikaran and numerous temples. While you are here, you can take a dip in the hot springs as the water in these hot springs contains sulfur, therefore it can cure many diseases. Manikaran Sahib is one of the fascinating pilgrimage sites in Himachal Pradesh.
Nearby places to visit: Kulant Pith, Harinder Mountain, Shiv Temple
5. Kangra
Among the long list of all Hindu temples in Himachal Pradesh, one is Jwala Devi temple in Kangra. The Jwala Devi temple is known for its eternal flame that has been burning for many years. You can also visit the Masroor rock-cut temple, which is from the monolithic age.
Nearby places to visit: Baijnath temple, Brajeshwari temple, Kangra fort, Kareri lake
6. Kullu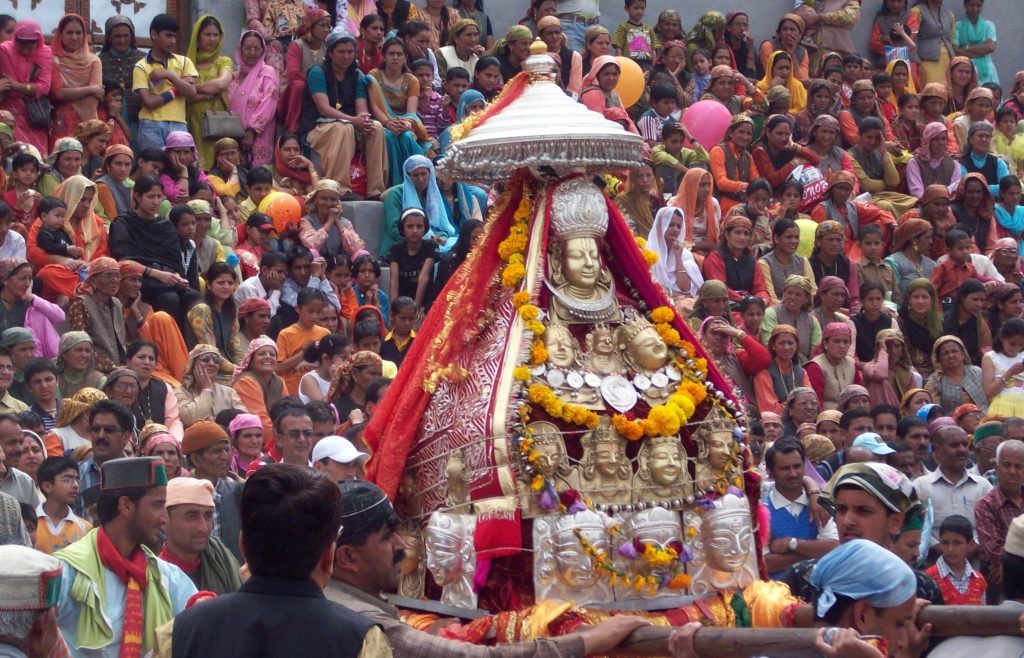 Kullu witnesses several tourists all-round the year, but the number increases during the winter season. From trekking to mountaineering, Kullu is famous for several adventure sports. Apart from these, the hill station is also known as one of the religious places in Himachal Pradesh. You can take a tour of religious places like Raghunath Temple, Bijli Mahadev Temple, and Jagannathi Devi Temple while you are in Kullu.
Nearby places to visit: Bhrigu Lake, Great Himalayan National Park, Raghunath Temple
7. Kaza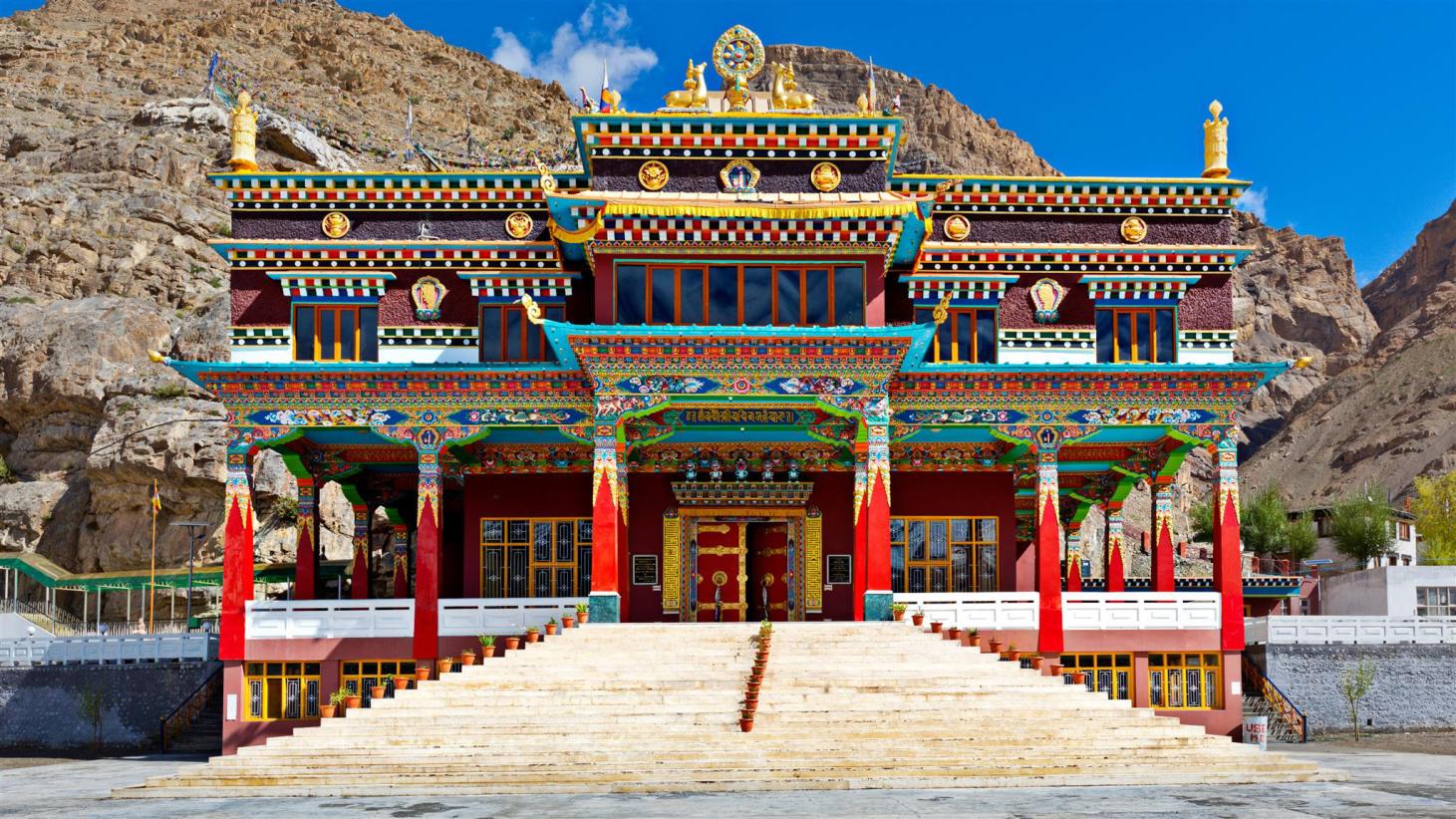 If you have heard of Key Monastery and want to pay a visit, you have to plan a trip to Kaza. It is one of the most beautiful places in Himachal Pradesh where you can feel peace in every bit of your stay or trip here.
Nearby places to visit: Chandratal Lake, Dhankar Lake, Komic Village
8. Bilaspur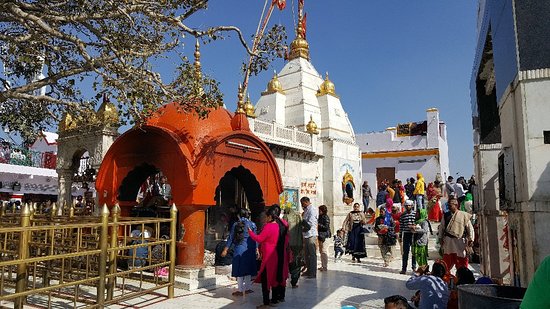 Located at an altitude of 1177 meters, Naina Devi temple is one of the most famous temples in Himachal Pradesh. As per legends, the eyes of Goddess Sati fell here, and thus the temple was built here. It is one of the oldest temples in Himachal Pradesh that you can take a tour of.
Nearby places to visit: Sidh Baba Balak Nath Cave Temple, Bhakra Dam, Koldam Dam
9. Manali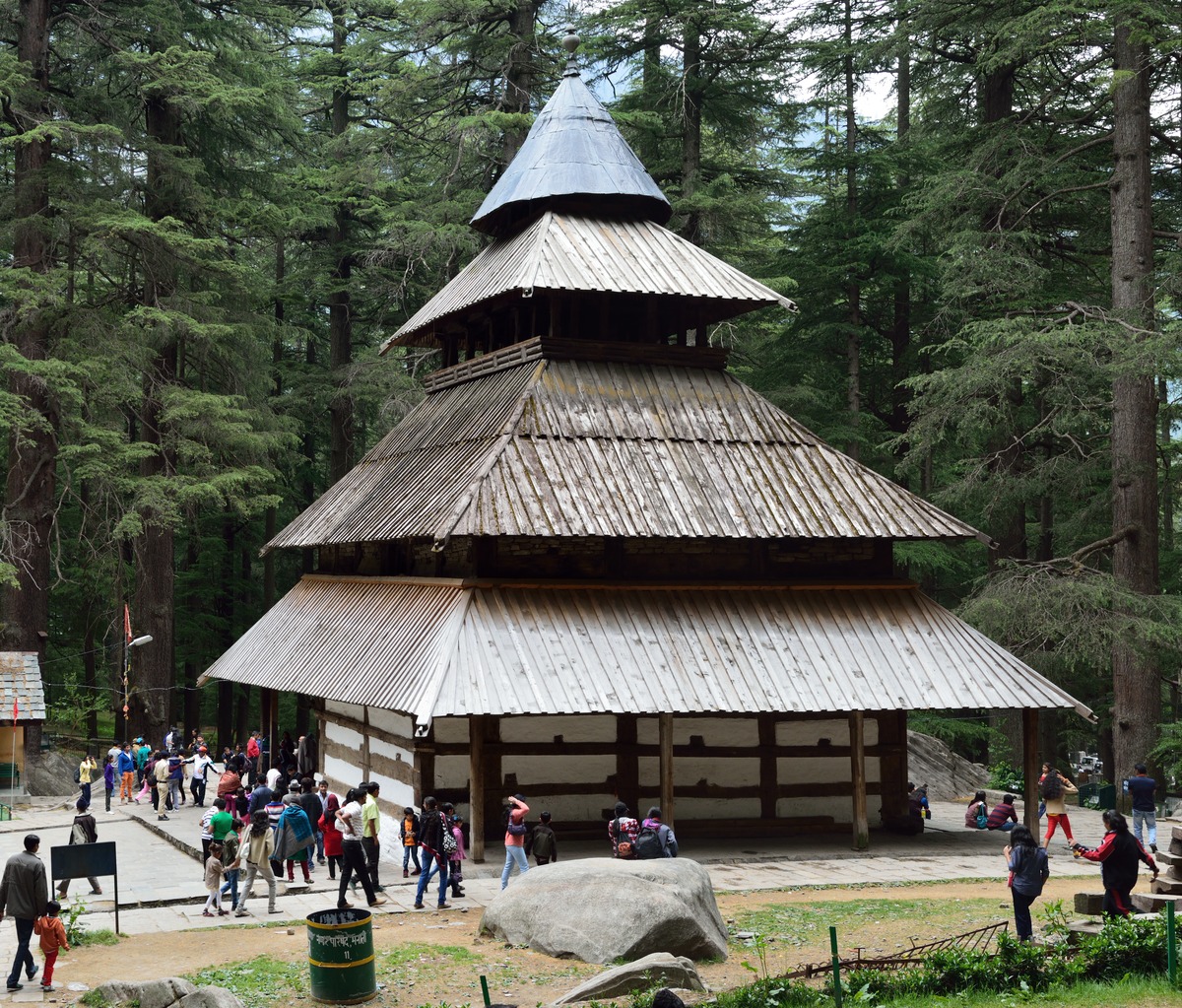 As you look for religious places in Manali, you have to consider Hadimba Devi temple. This is one a kind of temple, dedicated to Hadimba Devi, wife of Bhim and mother of Ghatotkach. The temple is made of wood and has four storeys. The temple was built by Raja Bahadur Singh.
Nearby places to visit: Manu Temple, Jogini Falls, Van Vihar, Mall Road
10. Mandi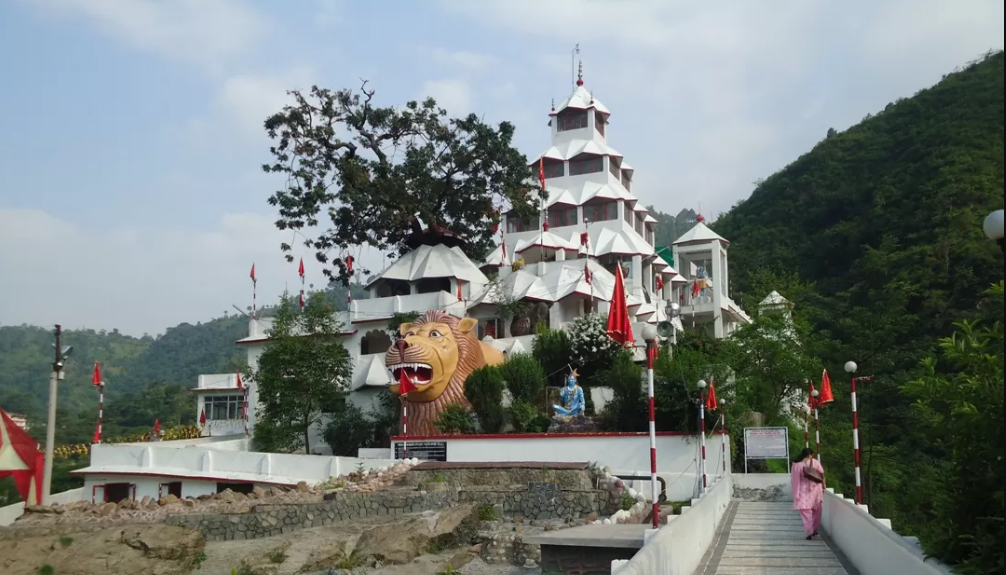 Mandi is perhaps one of the most beautiful places that you can visit while on road trips to Himachal Pradesh. The place is also of religious significance as it is a holy site for the Sikh community. The last Guru of Sikhs, Guru Gobind Singh, once visited the Rewalsar Gurudwara here on the occasion of Baisakhi to meet the king of Mandi, Raja Siddh Sen. There is a holy tank or kund in the premises of the gurudwara, in which you can take a dip.
Nearby places to visit: Pandoh Dam, Parashar Lake, Jalori Pass
A trip to Himachal Pradesh is an excellent opportunity to visit some of the most beautiful places that you have ever seen, and along with that also pay homage to your culture and heritage through a trip to these fabulous religious places. To find the perfect ride for your road trip, you can take a fully maintained and dependable vehicle on rent by using the Revv car rental service. You can find many great vehicles to make your trip stress-free and enjoyable.