10 Best Hill Stations Near Hyderabad for Road Trips
When we speak of Hyderabad, we obviously think of the Nizams – the rich heritage that they have endowed the place with – right from architecture, culture, sartorial sensibilities and even cuisine. Hyderabad, that way, is a land of many riches. From rich textile handloom artistry, to culinary delights, to historical saga, and of course modern-day blessings – the city has it all, and then some. But did you know, even the area surrounding Hyderabad is full of alluring destinations worth exploring? Yes, when you are in a need of a change and would love to simply hit the accelerator and steer your car for a change of spot, you just need to check out the magnificent Hill Destinations near Hyderabad. They are worth a visit because of their captivating view and proximity to nature – something we lack in the concrete jungle.
Quick tips to remember:
Best time to take a road trip around Hyderabad— The best time to travel around Hyderabad is October to February.
Things to do in Hyderabad – If you are thinking about the best things to do in Hyderabad, then you should visit the Ramoji Filmcity, Golaconda Fort, Salarjung Museum, Chowmohalla Fort, Taj Falaknuma Palace, Chilkur Balaji Mandir, Birla Mandir and the very famous Charminar.
10 Best Hill Stations Near Hyderabad
Hyderabad is very well connected to lots of fabulous places in Andhra Pradesh and Maharashtra. That's the reason why you can find many good and attractive hill stations at a short distance from Hyderabad. And if you are keen to explore all these locations, then follow the guide below and have a rocking time!
1. Ananthagiri Hills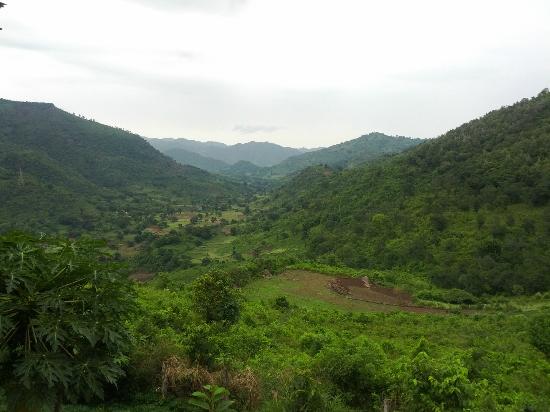 This is one place that is very famous amongst the locals for trekking and sightseeing. The Borra caves that have unique rock formations can be found here, which is one of the many reasons why tourists flock to this hill station. If you want your visit to be more comfortable, there are lots of resorts here to make your stay more convenient and pleasant.
Distance from Hyderabad via car — 77 Km
Time required to reach — 2 hours
2. Nagarjuna Sagar
It's one of the near by places to visit when wheeling out of Hyderabad. And why choose this destination? Well, it allows you to do lots of fun activities. There is a famous dam that attracts lots of explorers. You can even enjoy boating in the pond, strolling in the lap of nature, and enjoy the local food at the stalls.
Distance from Hyderabad via car — 158 Km
Time required to reach — 3 hours
3. Nallamala Hills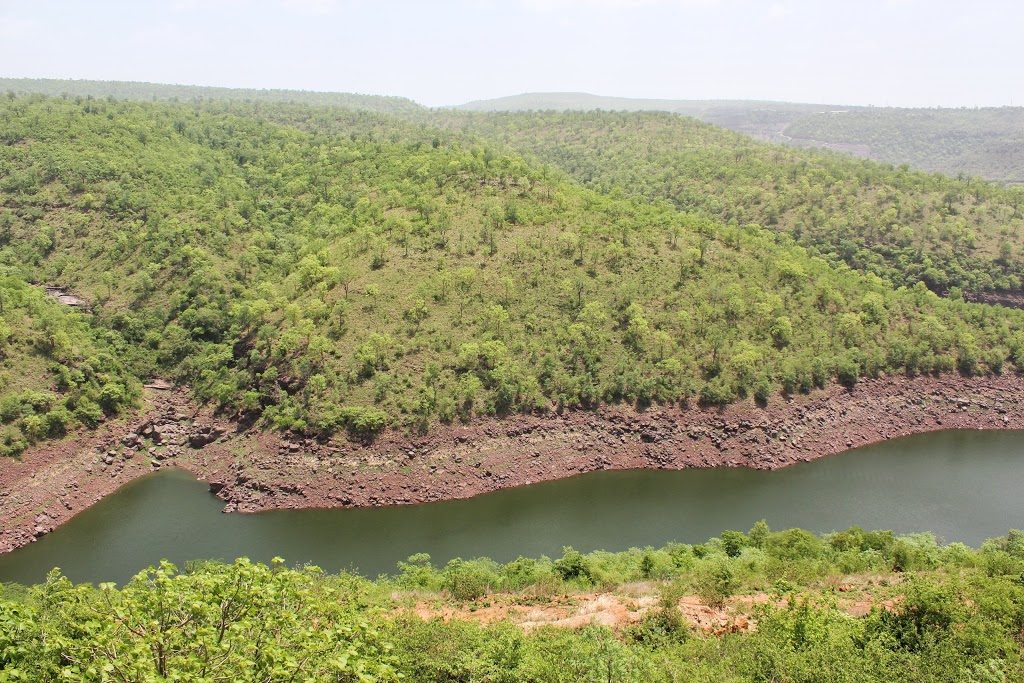 A place full of tranquility and peace and blessed with immense beauty of nature. If you love hiking and adventure, you can always try the same on the captivating hills here. And if you are interested in wildlife, then there's a fantastic sanctuary here as well. What's more, guaranteeing your extended stay in a comfortable way, you can always lodge in the homestays located around the sanctuary.
Distance from Hyderabad to Nallamala Hills — 309 km
Time required to reach — 5 hours
4. Srisailam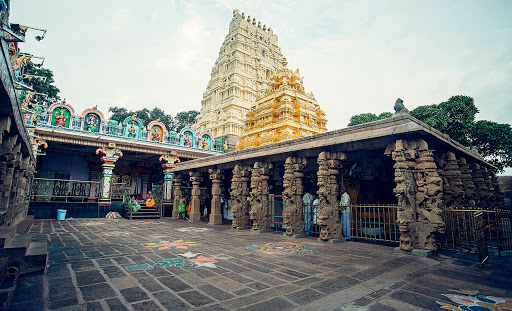 Another astounding hill station located near Hyderabad, emphasised more for its religious and heritage offering, Srisailam is a mind-blowing location to enjoy a day or two outside the city. Not only it has a dam complemented with a fabulous scenic view around, but the Srisailam Devasthanam is something that you shouldn't miss too. This temple is deeply rooted to our culture and attracts lots of devotees all year round. You can even take a visit at the local market to get some exceptional items like honey which locals recommend to be the best quality.
Distance from Hyderabad via road — 209 Km
Time required to reach — 4 hours
5. Tirumala
We are sure you would have heard about the iconic Tirumala if you ever talked about travelling to South India amongst peers. It's a place that's very famous for the centuries old temple and is one of the most revered pilgrimage spots of the Hindus. But did you know this town has an enchanting waterfall that can give you a wonderful visual experience too? It's also said that the one who bathes under this waterfall gets blessed. And if these reasons aren't enough, you can always go for a scenic trekking near this beautiful waterfall. 
Distance from Hyderabad by car — 577 km
Time required to reach — 8 hours
6. Papikondalu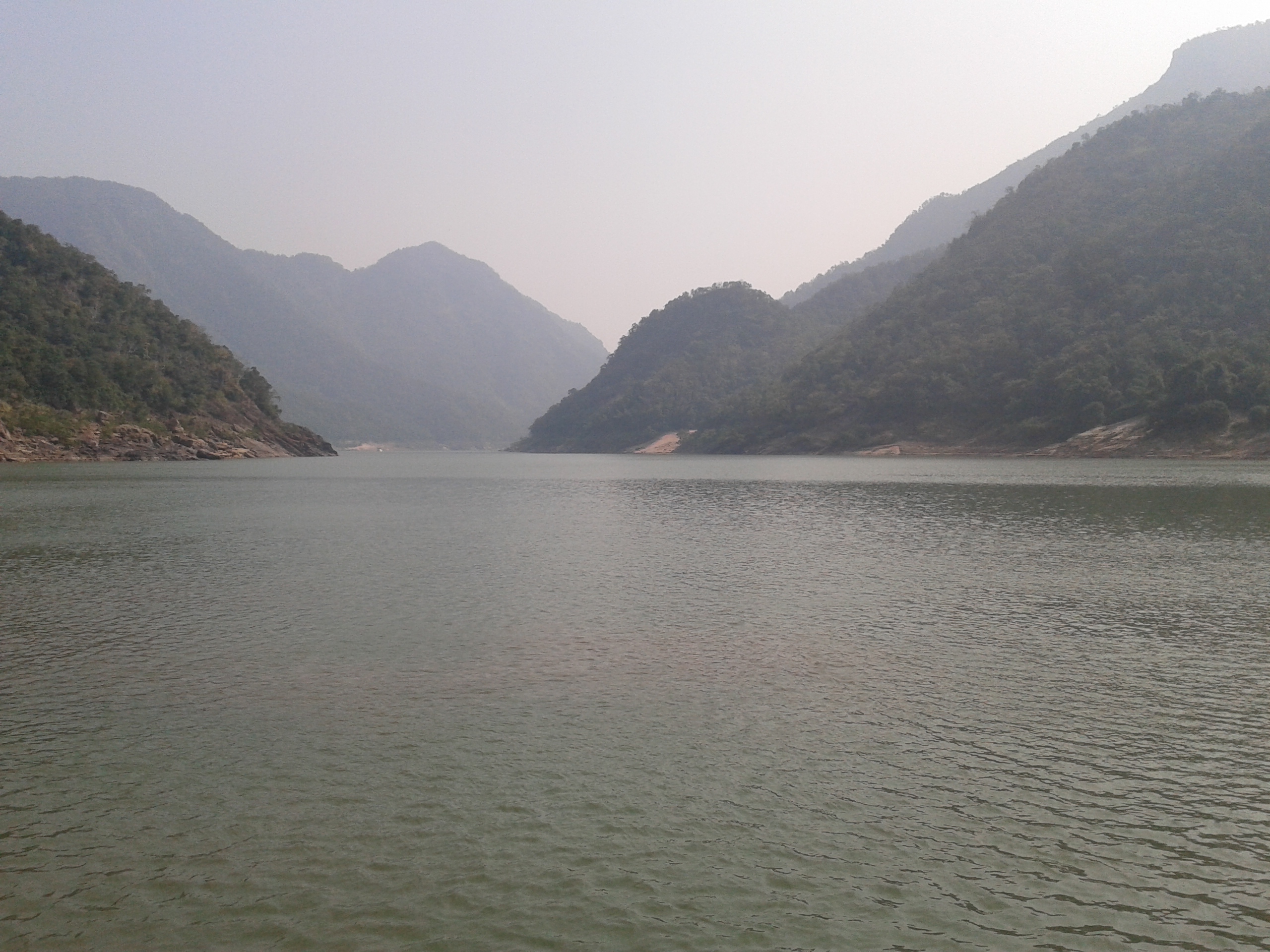 Adorned with high and mighty hills and Godavari River, the Papikondalu hill station is one of the most ideal gateways for peace and nature loving people. Apart from the comfortable resorts in Rajahmundry, you can take a cruise to Papikondalu from Rajahmundry or Bhadrachalam, which is again a great way to spend time when you are here. If not these, just relax near the riverside and visit some of the iconic temples in this place.
Distance from Hyderabad in car — 398 Km
Time required to reach — 8 hours
7. Horsley Hills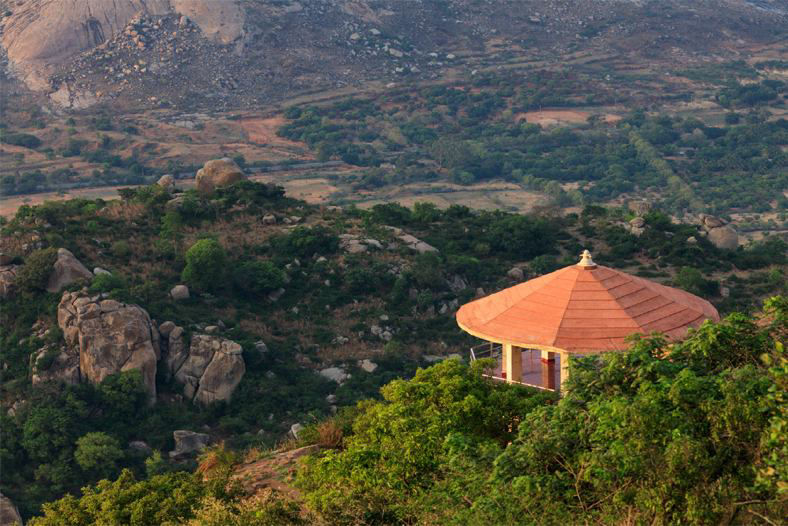 The most favourite and famous amongst the locals, Horsley Hills is quite a hot spot for adventurous souls who love trekking, visiting the zoo and enjoying the stunning sights here. After you have enjoyed all these, and relaxed in the best resort here, you can further drive to the Talakona Waterfalls that's around 152 Km from here, and a wonderful place to enjoy your day.
Distance from Hyderabad in car — 518 km
Time required to reach — 6 and a half hours
8. Lambasingi

If you aren't visiting Lambasingi while you are near Hyderabad, you are surely missing a lot, especially if hills and valleys attract you. It's actually called the Kashmir of South India due to its incredible beauty and pleasant scenery. And if you are visiting here during the winters, you can also be lucky to experience snowfall. There is also a long line of apple and spice orchards to be explored in this area making it a perfect destination for a happy holiday.
Distance from Hyderabad in car — 478 km
Time required to reach — 8 hours
9. Chikmagalur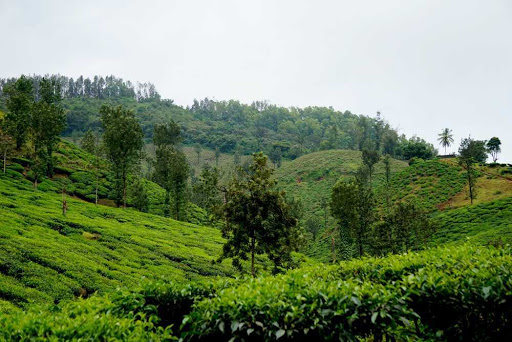 A glorious beauty situated in Karnataka is one of the best sightseeing hill stations to explore from Hyderabad. Not only it has some eye-catching sceneries and natural beauty, but also a whole lot of adventure and other sorts of activities to attract tourists to this land. We recommend you to hit the place during monsoons for a better experience, as the nature and the activities are at their best during this time.
Distance from Hyderabad in car — 636 km
Time required to reach — 10 hour 20 minutes
10. Araku Valley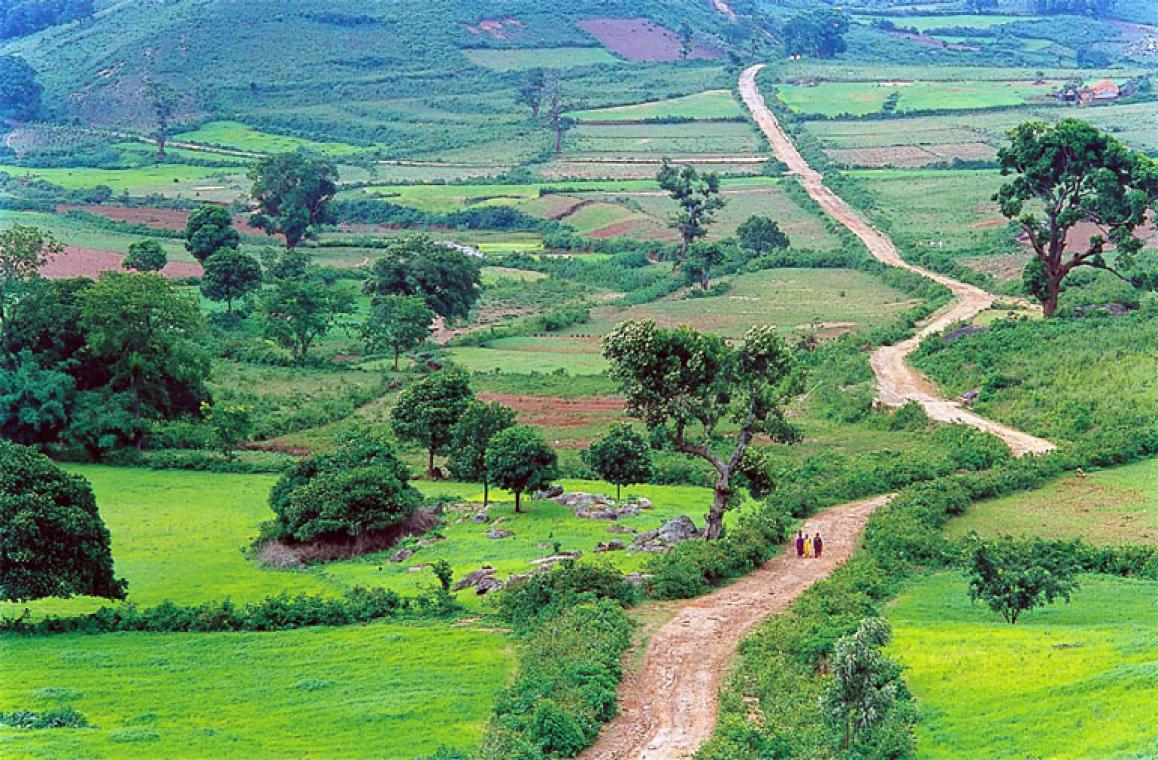 A picturesque tourist spot and the main ground for producing coffee in the region, this place is perfect for a weekend gateway. Apart from the adventure activities awaiting you here, you can also explore the Museum of Tribal Arts, Damuku Viewpoint, the Government Silk Farm and Mulberry Garden in this beautiful hill station.
Distance from Hyderabad in a car — 709 km
Time required to reach — 11 and a half hours
Isn't it awesome that Hyderabad is connected to so many glorious hill stations and each one of them is unique and special in their own sweet way? Pick any one of these, and you are sure to have a sweet holiday time.  To get the true thrill of driving to these destinations rent a car in Hyderabad from Revv.