Best Places for One Day Road Trips from Trivandrum
Apart from being the capital of Kerala, one of the most tourism rich states in India, Trivandrum is a tourist's paradise. This is made possible not only because of the many tourist places that are famous in Trivandrum, but also the fabulous destinations within "God's Own Country" that surround the city.  Many of these destinations are comfortably situated at a short distance from the city and make for a great one day road trip. In the following page, you may find listed the best ones of these prime destinations which are the well kept secret places in Trivandrum and around.
15 Best Tourist Places from Trivandrum:
1. Kallar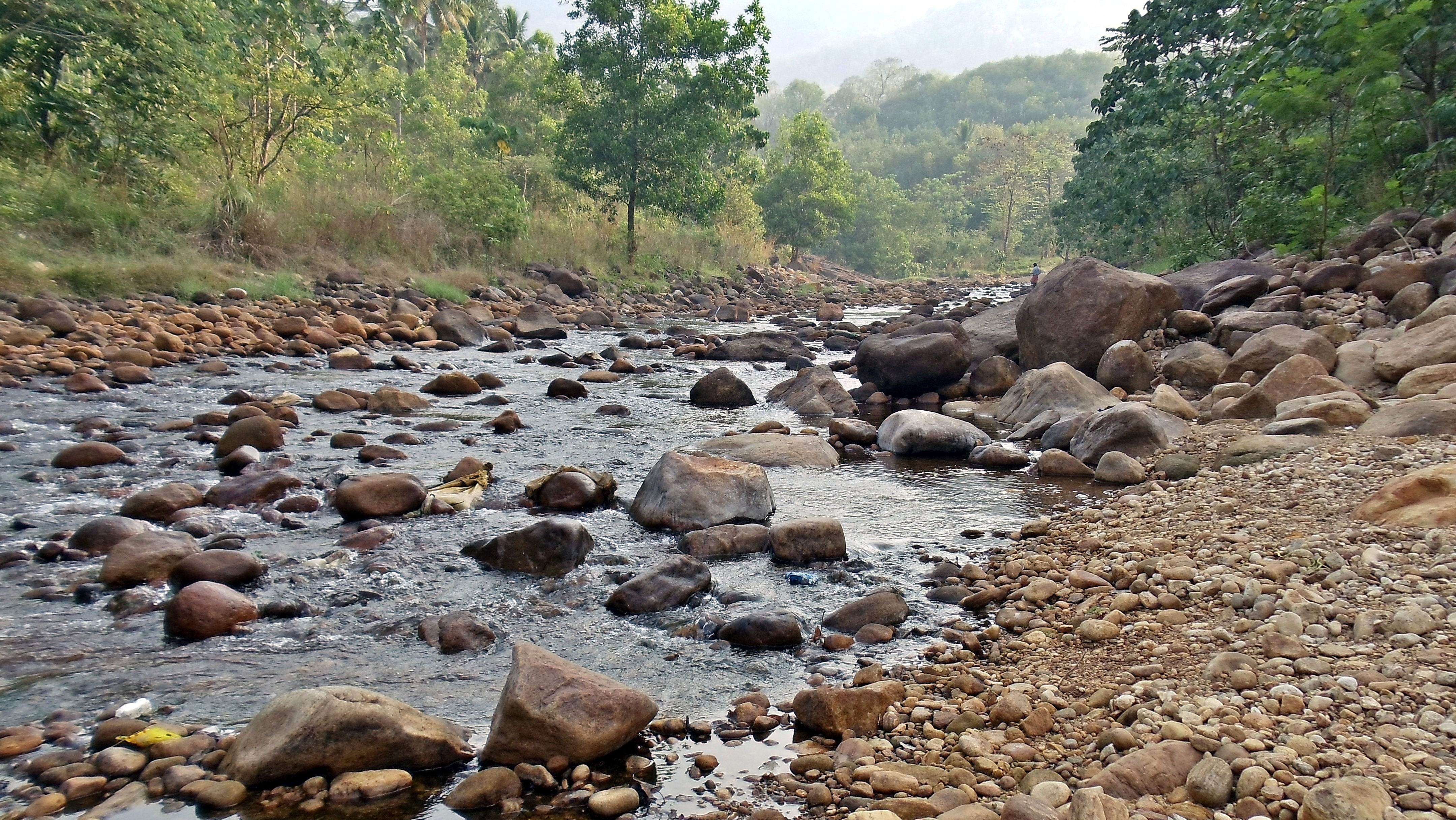 The place is named after the River Kallar that flows through the town. It is an offbeat place which is often frequented by people from Trivandrum for a day picnic. Tourists mostly take a boat ride in the river. There is a lot of opportunity for trekkers here.
Distance from Trivandrum: 45 km
2. Kanyakumari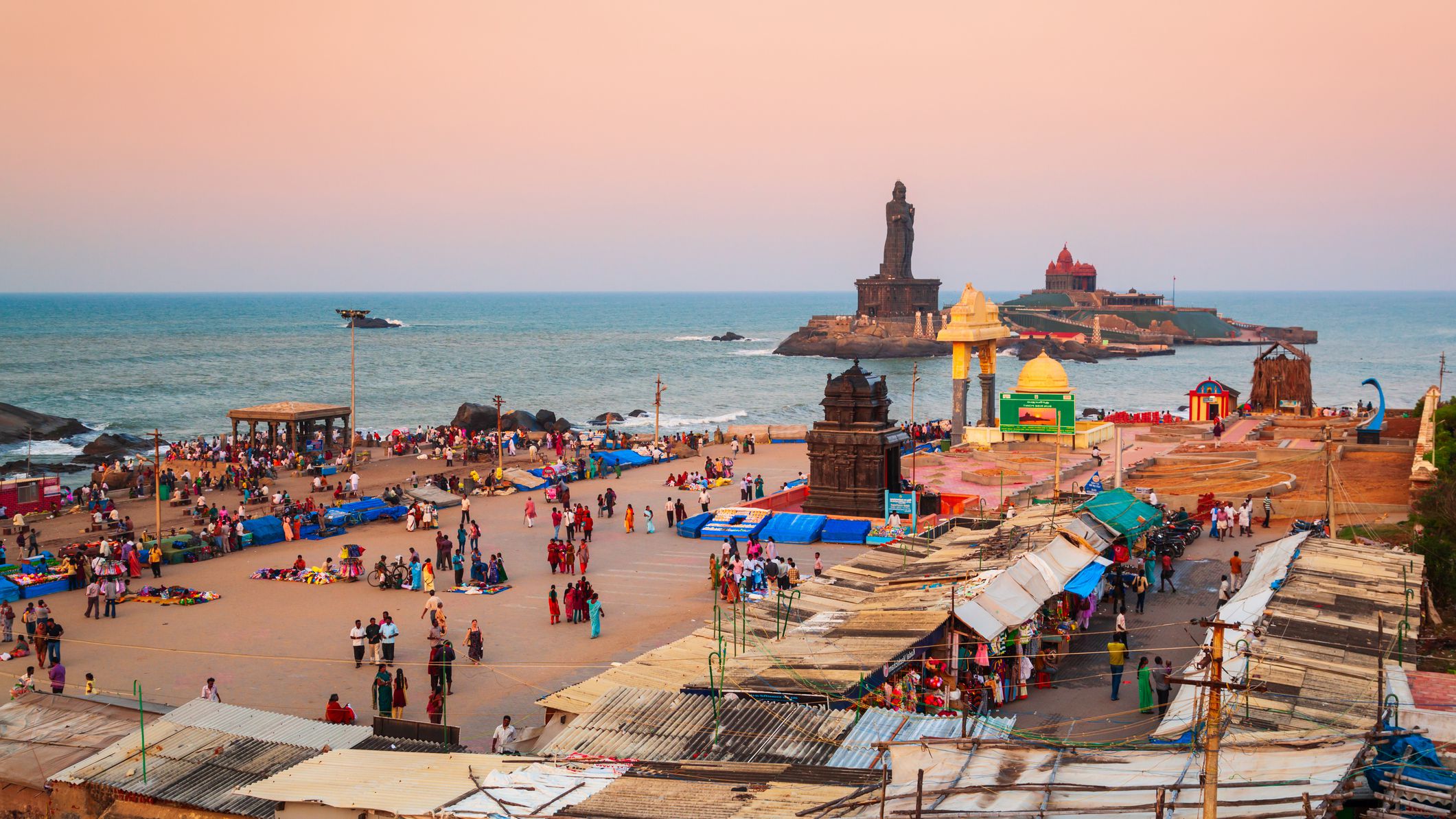 Kanyakumari is one of the places to visit near Trivandrum which is known for its splendid beauty. You can see the sky and ocean merging here. Don't miss visiting the famous Vivekananda Rock memorial here. You can also enjoy the ferry rides.
Distance from Trivandrum: 90 km
3. Alleppey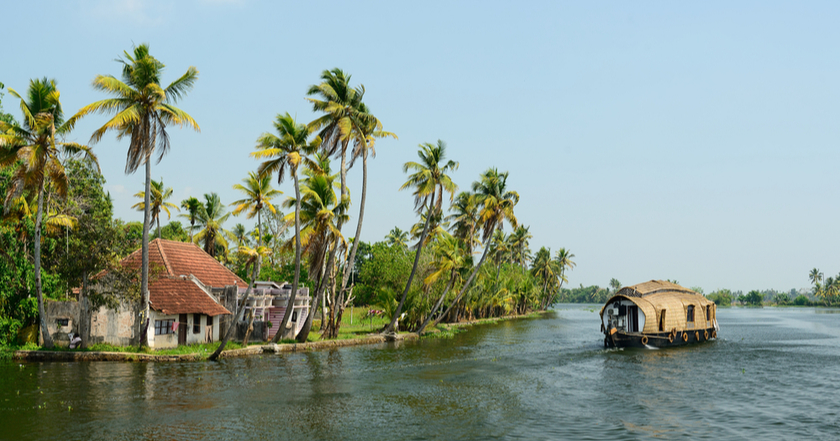 Opt for the houseboats, try some mouth-watering Kerala cuisines, and witness the rich culture of the land in Alleppey. You will certainly have one of a kind of experience in this town. The major attractions here are Kumarakom Bird Sanctuary, Krishnapuram Palace, Vembanad Lake, etc.
Distance from Trivandrum: 154 km
4. Pathanamthitta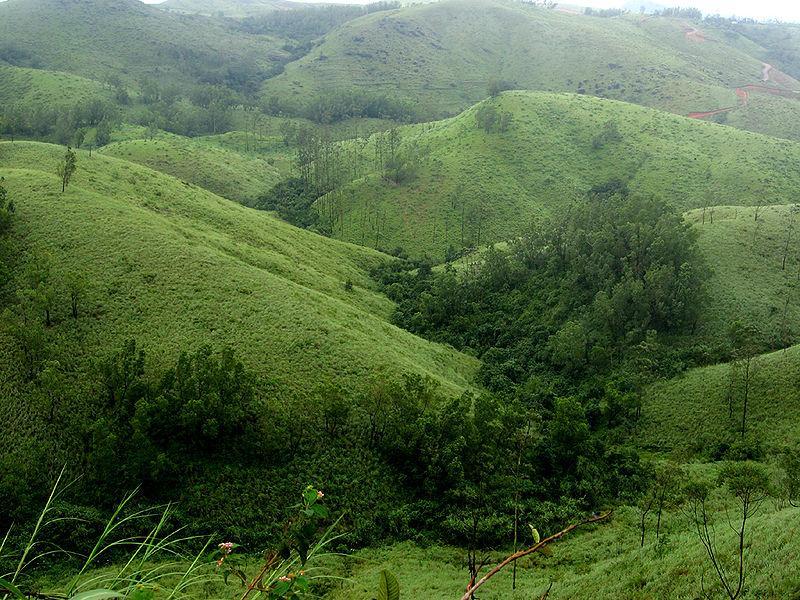 This is an isolated place in the state where not much people visit yet. Pathanamthitta is clean and the coconut trees make the entire town look soothing. Perunthenaruvi Waterfall is an absolute place to visit while you are in this town.
Distance from Trivandrum: 102 km
5. Sabarimala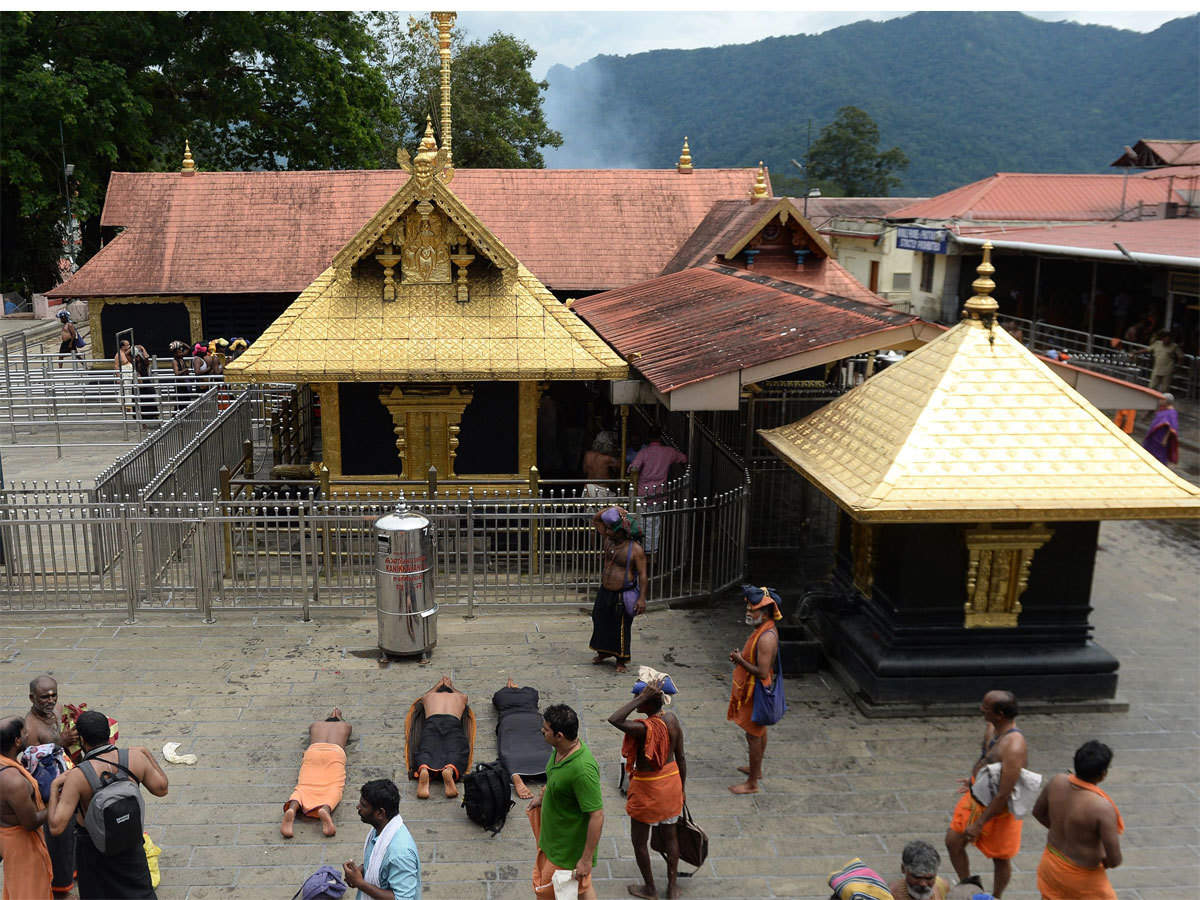 Popularly known for Ayyappan temple, Sabarimala is just the right place for a pilgrim trip. If you especially have elderly members in the family, take them to this place and they will love every bit of it. Apart from temples, you can also enjoy the scenic beauty in Sabarimala.
Distance from Trivandrum: 102 km
6. Thekkady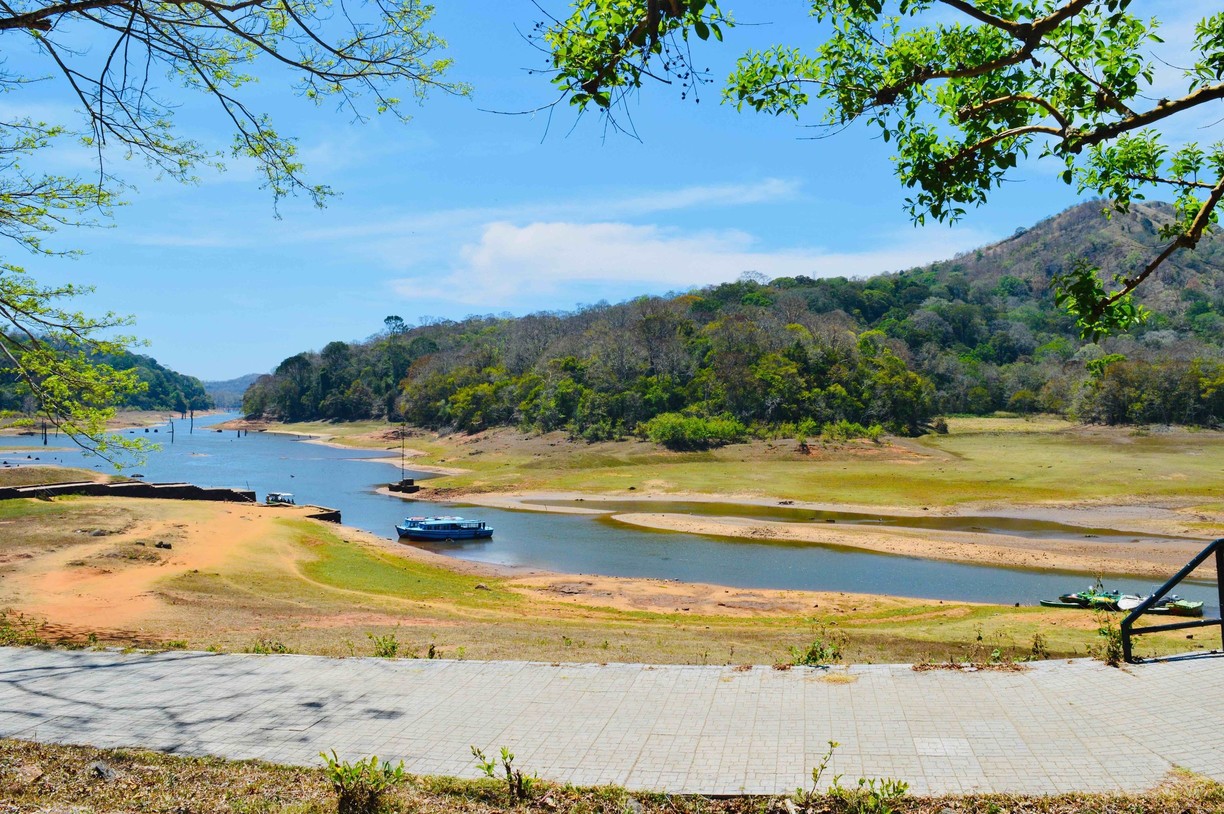 Thekkady is the right place for all the adventure lovers and photography enthusiasts. Bamboo rafting and trekking are some of the most exciting things to do here. The other attraction where you can visit is the Periyar National Park. Surrounded by lush greenery, Thekkady is the place where you can relax for days.
Distance from Trivandrum: 250 km
7. Dhanushkodi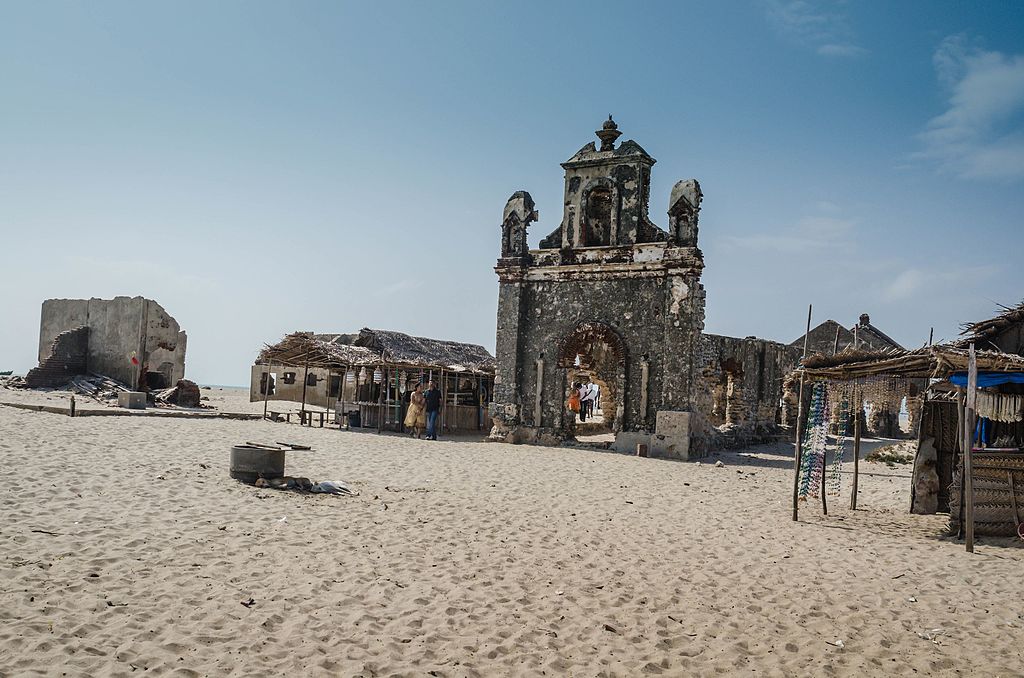 If spooky things attract you, Dhanushkodi can be your weekend destination. This town got washed away once and the ruins of the church can still be seen here. The roads are lovely and apt for a road trip from Trivandrum. Some of the attractions here are The Gulf of Mannar Marine National Park, Pamban Bridge, Dhanushkodi beach, etc.
Distance from Trivandrum: 395 km
8. Coimbatore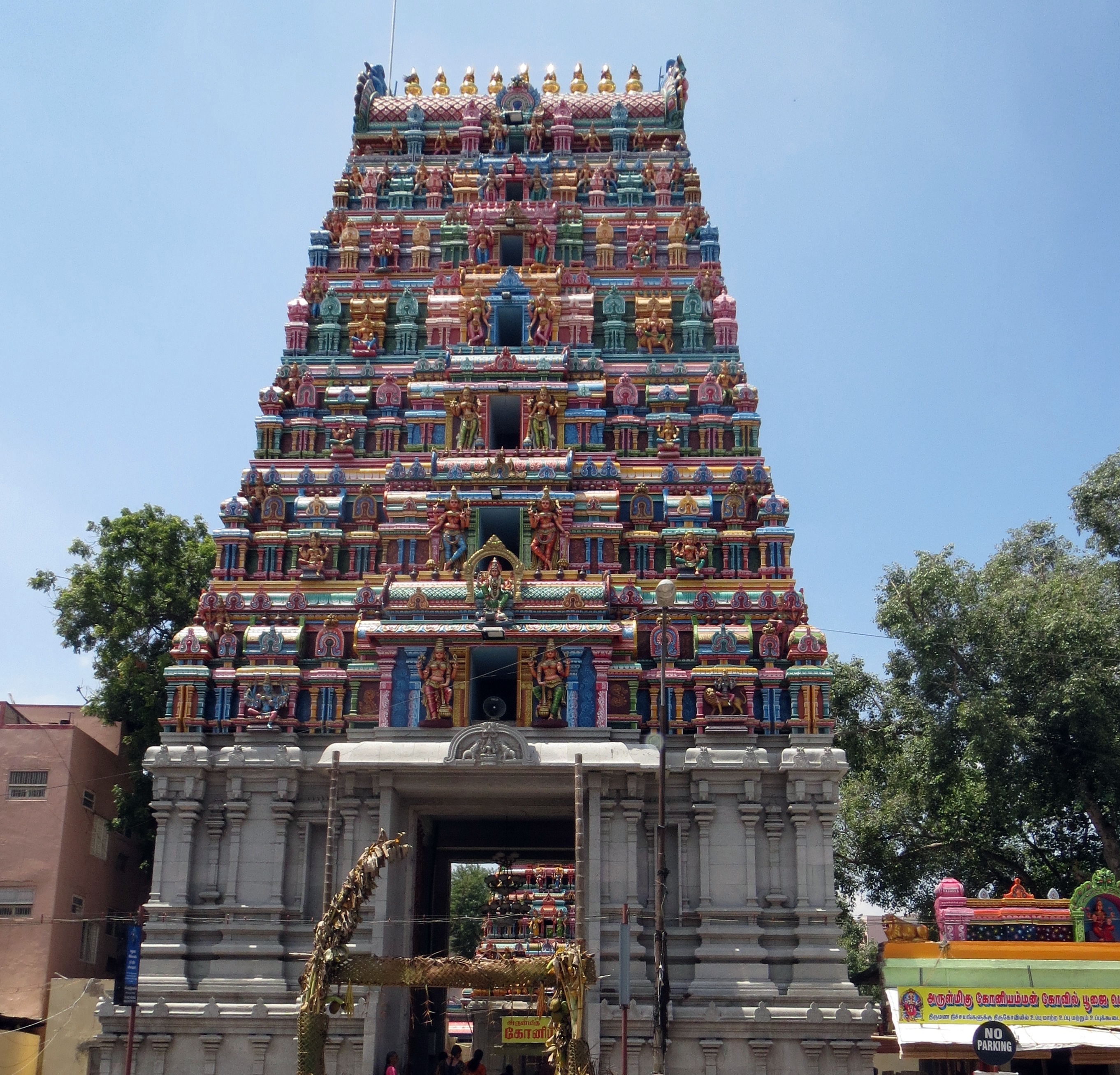 Coimbatore is famous for its Dravidian style architectural marvels and pleasant weather. It is a lovely place to visit over the weekends with family. To calm your mind and rejuvenate your soul, you can book your stay at Isha Foundation. Adventure enthusiasts can trek to Kovai Kutralam falls. You can also spend your day visiting the temples.
Distance from Trivandrum: 384 km
9. Tiruchendur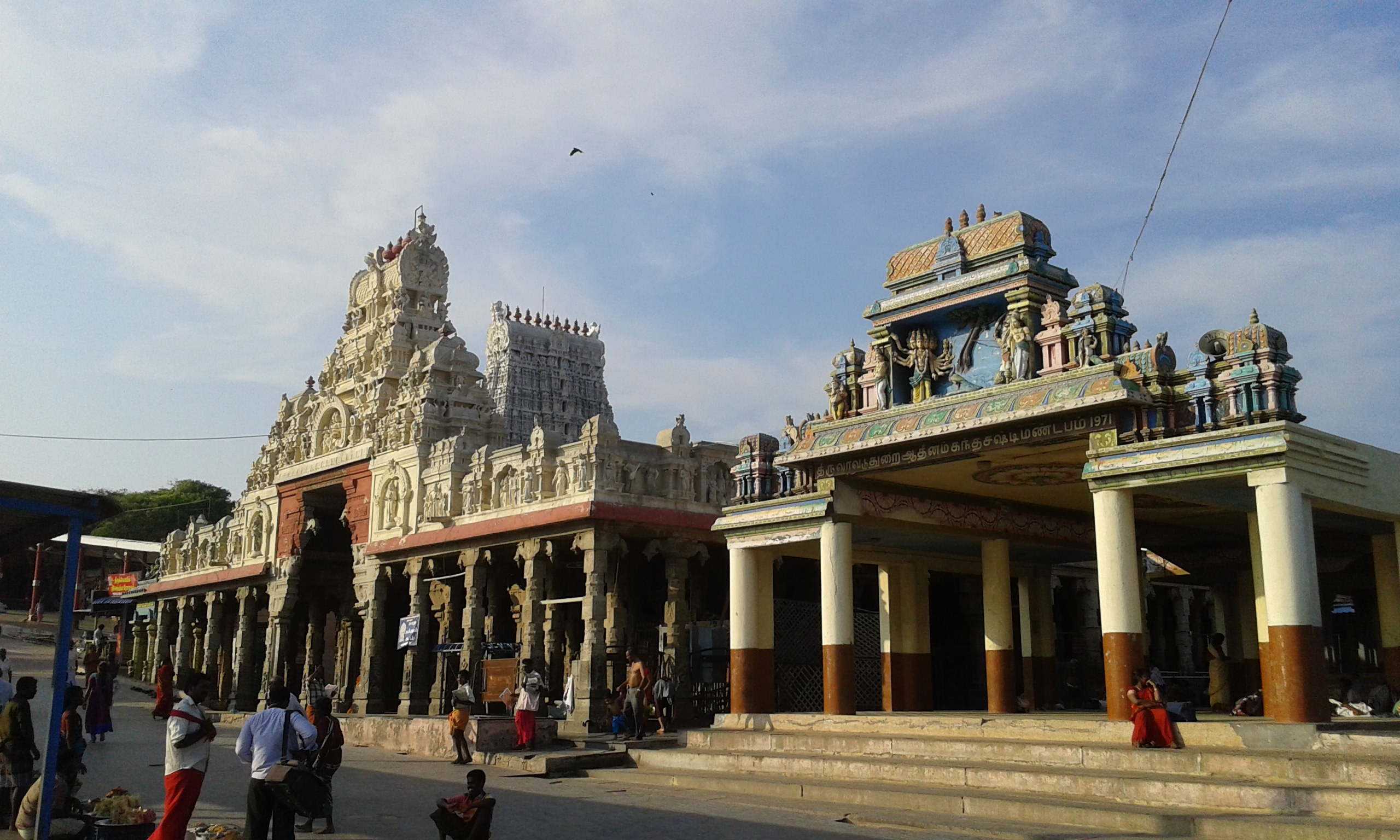 Tiruchendur is usually visited by pilgrims, and mostly during the Dusshera celebration. Once you are done with your famous Murugan temple visit, you can explore the other attractions of the town, which include Murugan temple, Tiruchendur beach, to name a few.
Distance from Trivandrum: 173 km
10. Vagamon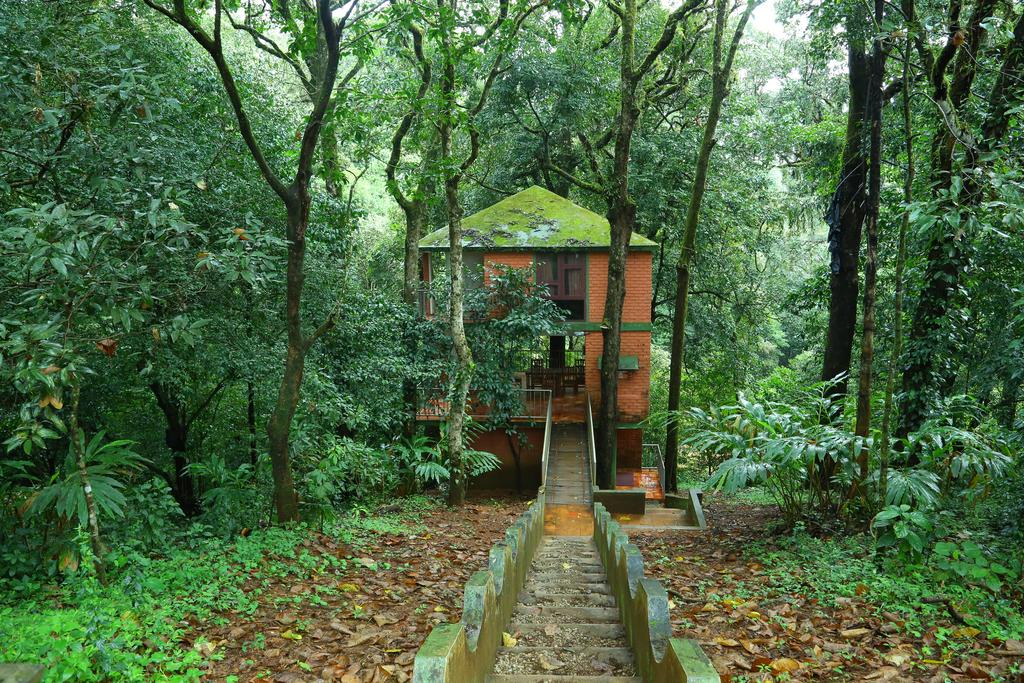 Vagamon looks like a dreamland.  A hill station in Kerala where you will want to stay for the rest of your life, Vagamon should be in your list of must-visit places. From tall pine trees, to verdant tea plantations, every nook of this hill station is beautiful and breathtaking. The weather is pleasant and you can head to this place any day even during the hot summers.
Distance from Trivandrum: 184 km
11. Varkala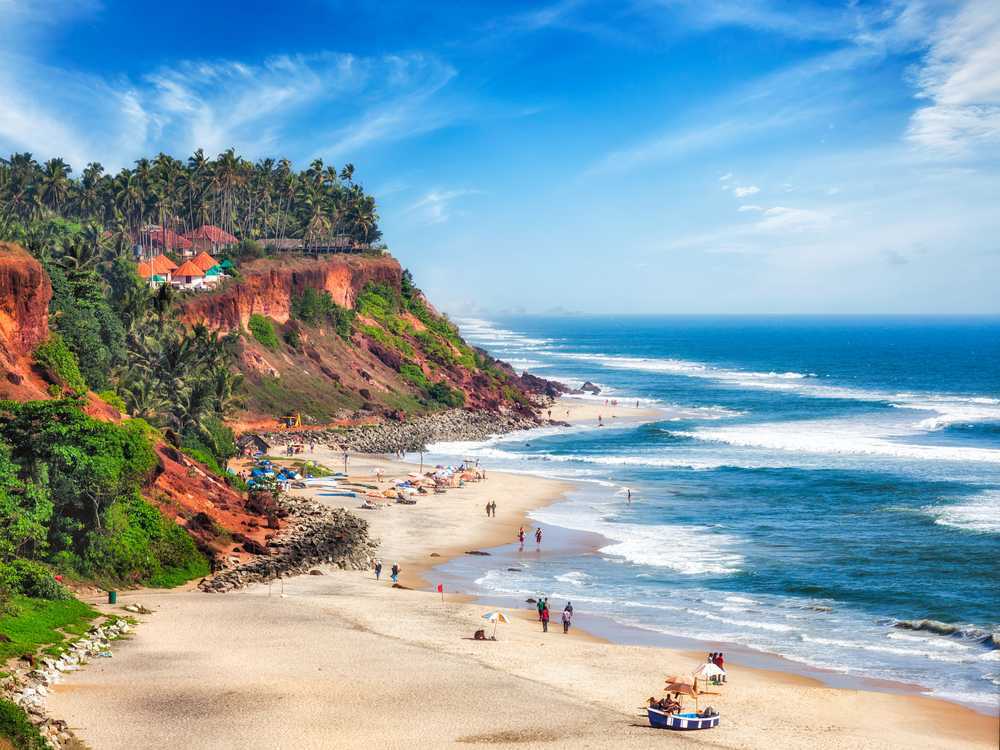 Beaches, hills, forts, temples; you can find all of these in Varkala. The place attracts a lot of tourists all through the year, and a perfect one to go with family or friends. Since it is at a close proximity to Trivandrum, you can take out your car or bike and head to this beautiful place any day without having a second thought.
Distance from Trivandrum: 43 km
12. Kodaikanal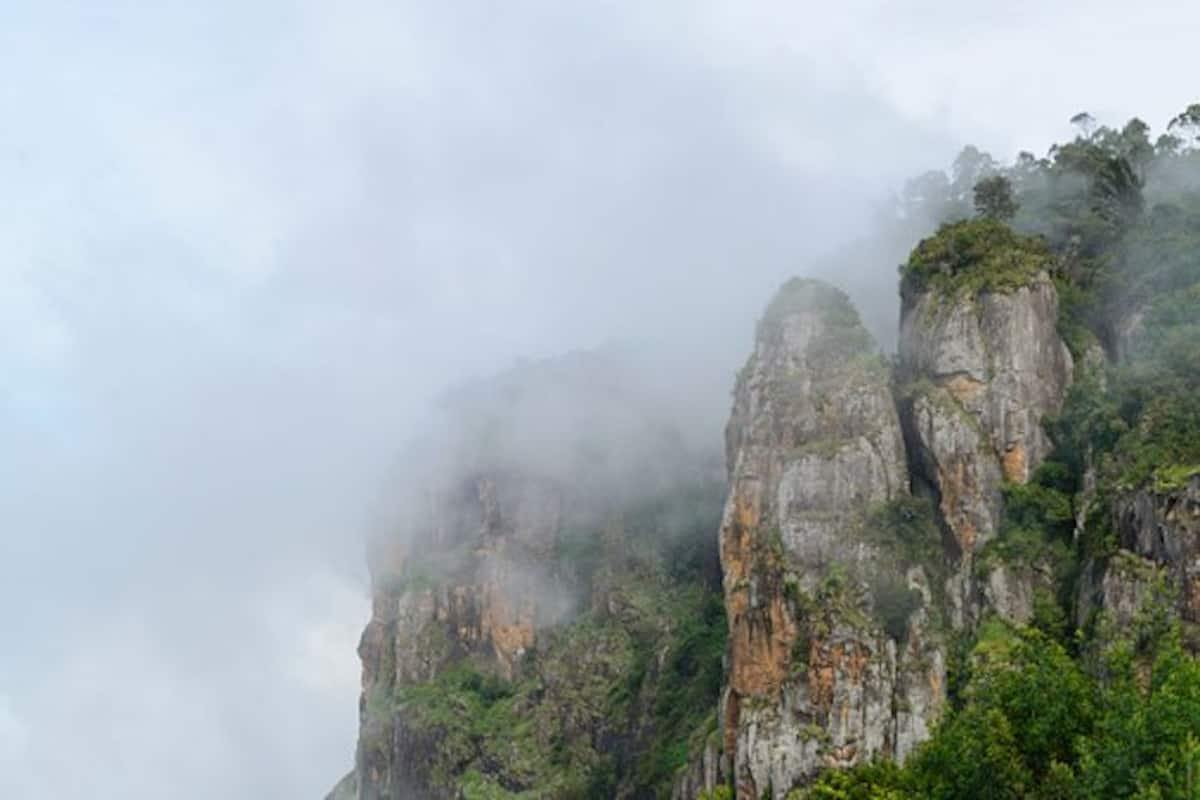 If you are a hills person, you must visit the gorgeous town of Kodaikanal. The grassy hills, pristine waterfalls, valleys and the mesmerizing weather will certainly impress you. You will find cliffs surrounding the entire town. Don't forget carrying your camera while visiting Kodaikanal.
Distance from Trivandrum: 331 km
13. Palakkad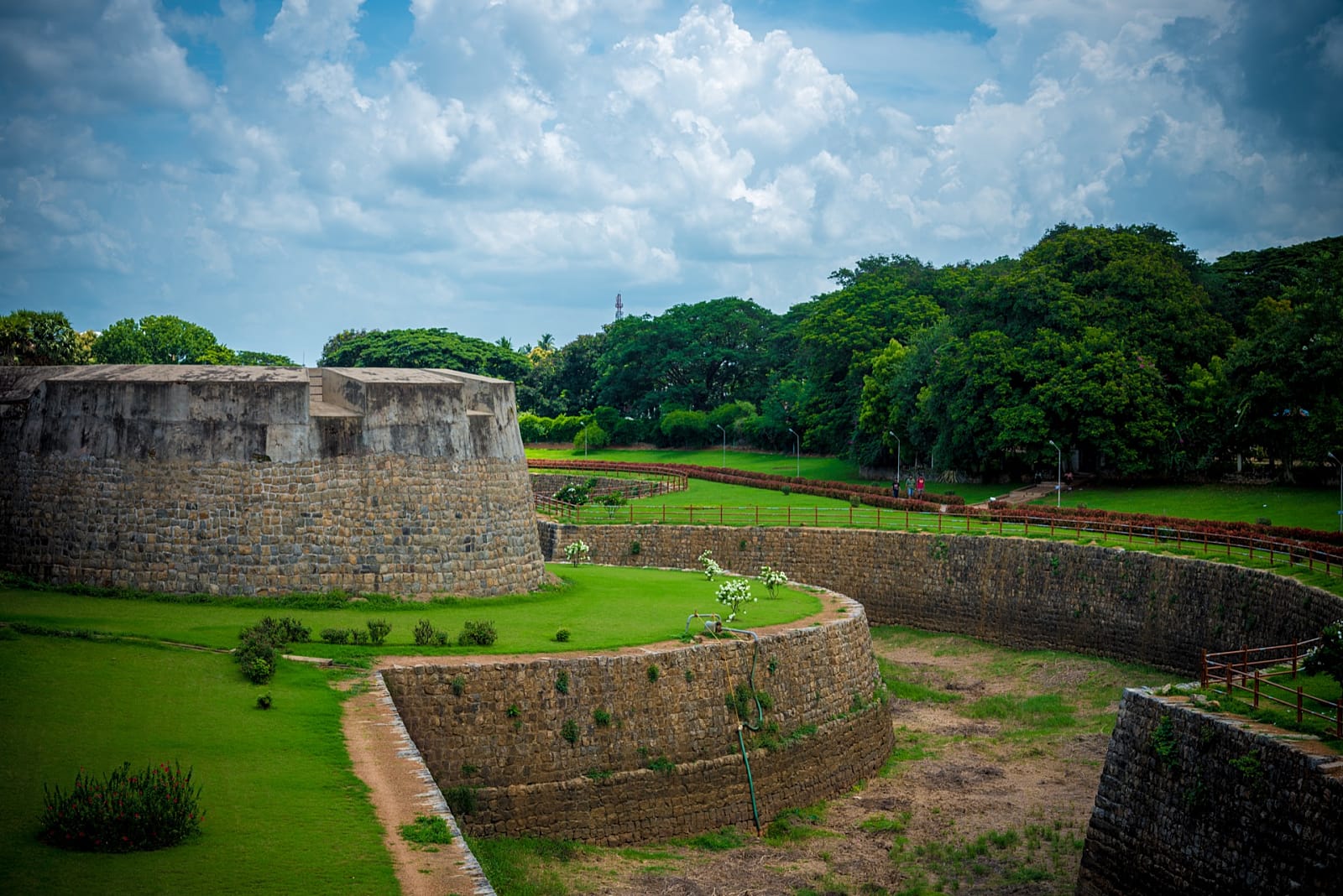 Try visiting Pallakad during the Ratholsavam chariot festival and you will see a different beauty of this place. Apart from this, the place has various other attractions such as Palakkad Fort, Malampuzha Dam, Rock Garden, etc.
Distance from Trivandrum: 336 km
14. Kumily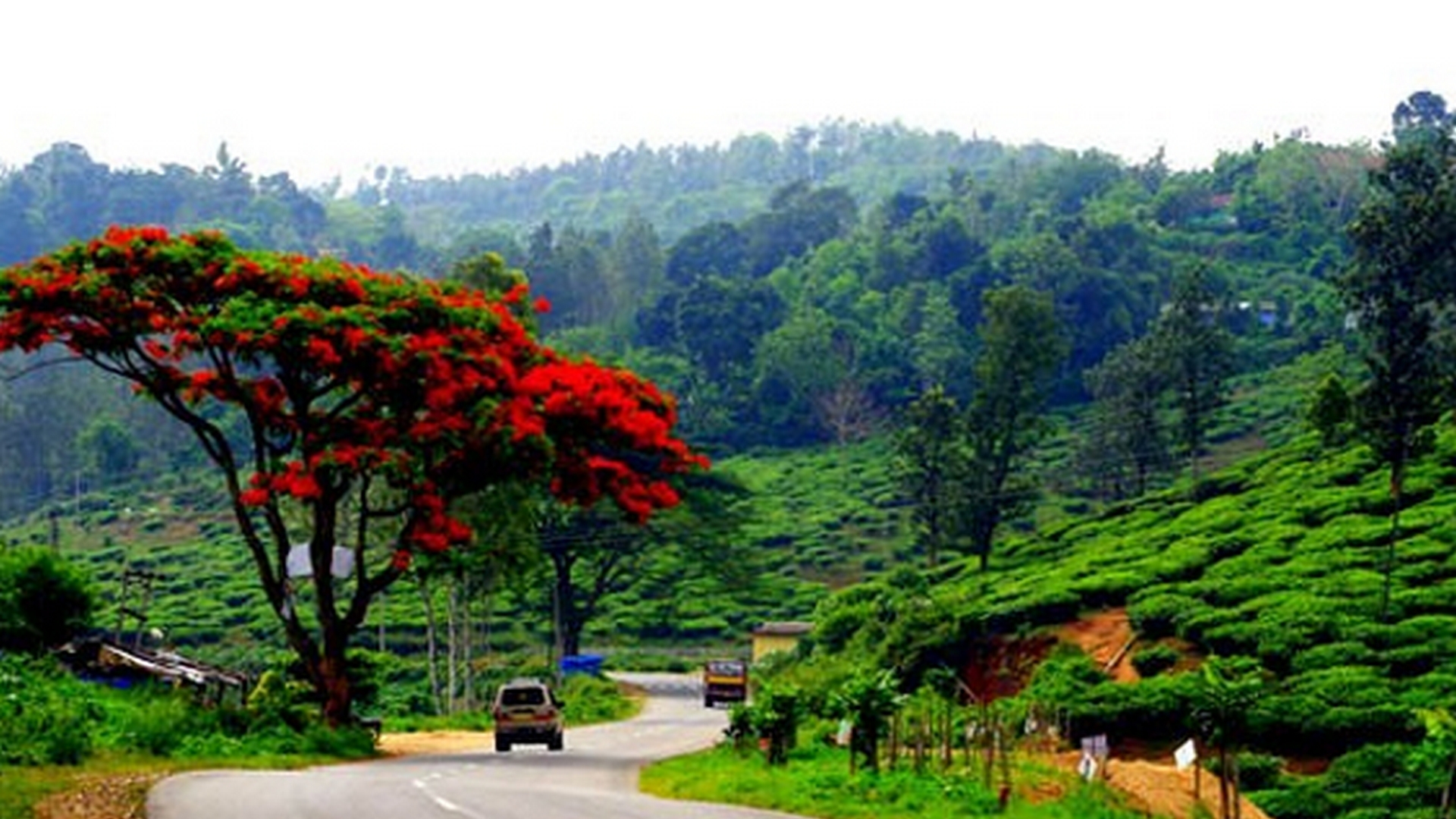 If you are in a mood to stay away from crowd and the busy life for a while, you can choose Kumily as your next weekend destination. It is an offbeat town which boasts its plantations of coffee, cinnamon, pepper, and other spices. You can also visit Elephant Junction Thekkady here.
Distance from Trivandrum: 203 km
15. Kollam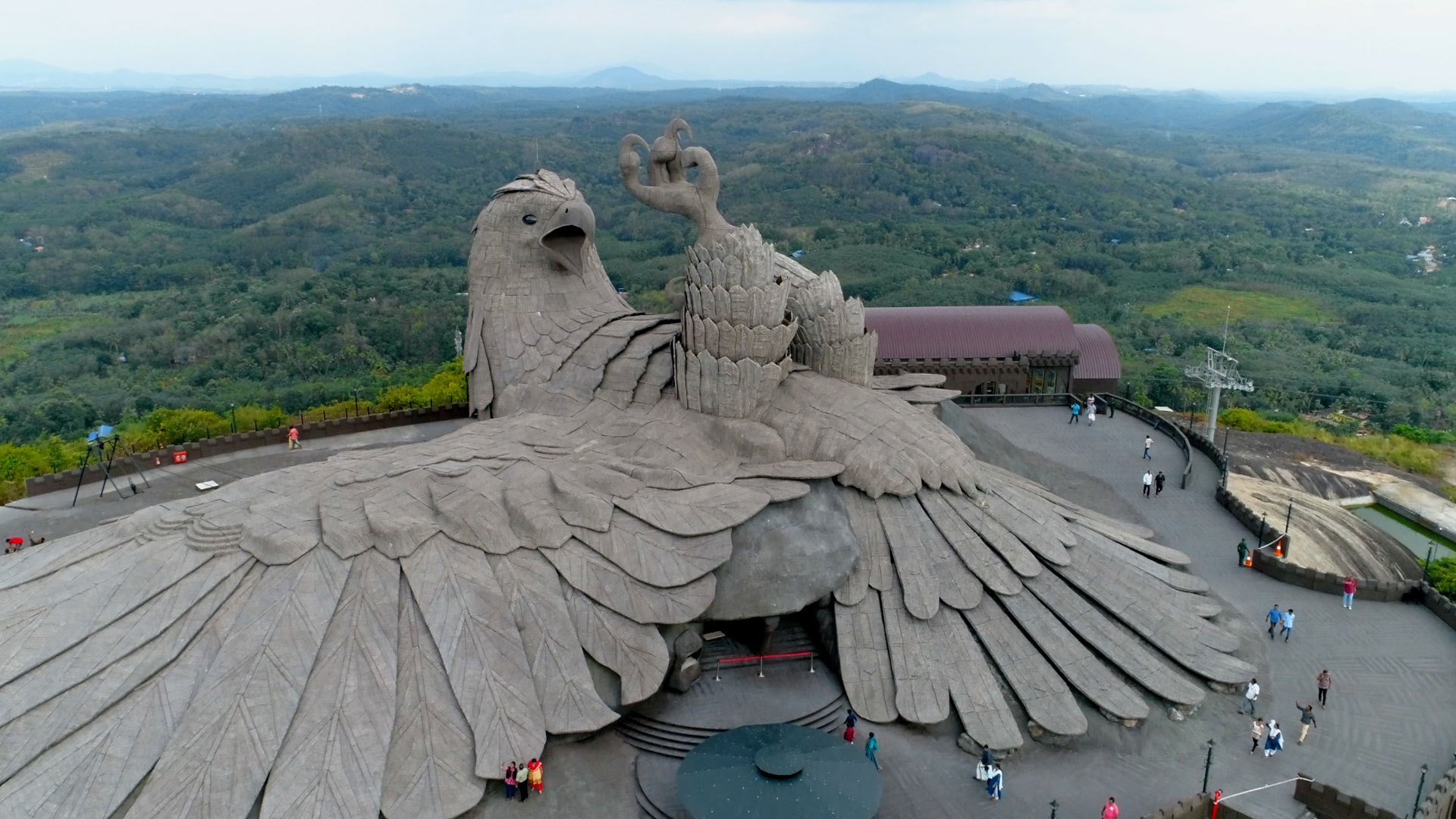 While you are in Kollam, you can admire the beautiful view of backwaters, visit museums and Thirumullavaram Beach. This place is just the right one for a great family trip.
Distance from Trivandrum: 64 km
As a city beautifully set upon seven hills, there are no shortage of mountains in Trivandrum and at the contrast the seashore in the city is a sight to behold. As seen by the list above, the road trips around Trivandrum can give you an apt refuge from the world outside. If you are in the city and done with Trivandrum sightseeing, do take some time and explore these exotic destinations. Explore these beauties on a self drive car rental in Trivandrum by Revv; which offers a wide choice in cars and the plans are also easy on the pocket.