Road Trips to The Glorious Hill Stations Near Mumbai
Do you know what the residents of the 'City of Dreams' always dream of? Well, it's a peaceful retreat in a captivating and serene location – a short respite from the fast-paced life in the metro! Yes, Mumbai has everything, from islands on its sides to large skyscrapers, from the azure sea to a luxurious lifestyle, from historical monuments to job opportunities! But after all it is a concrete jungle! And naturally your heart often yearns to break away from those shackles at least for a while. The good news is that the city has a lot of beautiful places within drivable distance. And if your heart is aching to be near the hills, the vicinity of Mumbai offers some wonderful hill stations. The added bonus?  If you love to drive, then you may easily take a tour to these places in a car.
Quick Information:
Best time to take a road trip from Mumbai — When we talk about Mumbai and its surrounding hill stations, there's no concept of the best time to travel to these areas, as the city and the hill stations are open and pleasant all through the year. The temperature and weather in this city have never been extreme, and thus you can travel towards these hill stations any time you desire.
Things to do in Mumbai — When we talk about the things to do in Mumbai, remember that this metropolitan city has everything under its wings. From the luxurious hotels, adventure parks, lavish cruises to heritage sites like the Gateway of India, Haji Ali Dargah, Chhatrapati Shivaji Terminus, and Elephanta Caves and more. It even boasts of many excellent beaches like the Girgaun Chowpatty, Juhu Beach, Aqsa Beach, Ghorai Beach, etc. There can never be any dearth of activity when you are in Mumbai.
8 Best Hill Stations Near Mumbai
Being surrounded by water on its three sides, Mumbai is lucky to have lots of natural beauty and rich greenery around it. Another interesting feature of the topography of Mumbai is that it is filled with hills, and of course there is the proximity to the Western Ghats. This is also one of the reasons why we have so many alluring hill stations at a minimum distance from Mumbai. And if you are planning to explore these spectacular and famous hill stations, read the detailed list of the same below.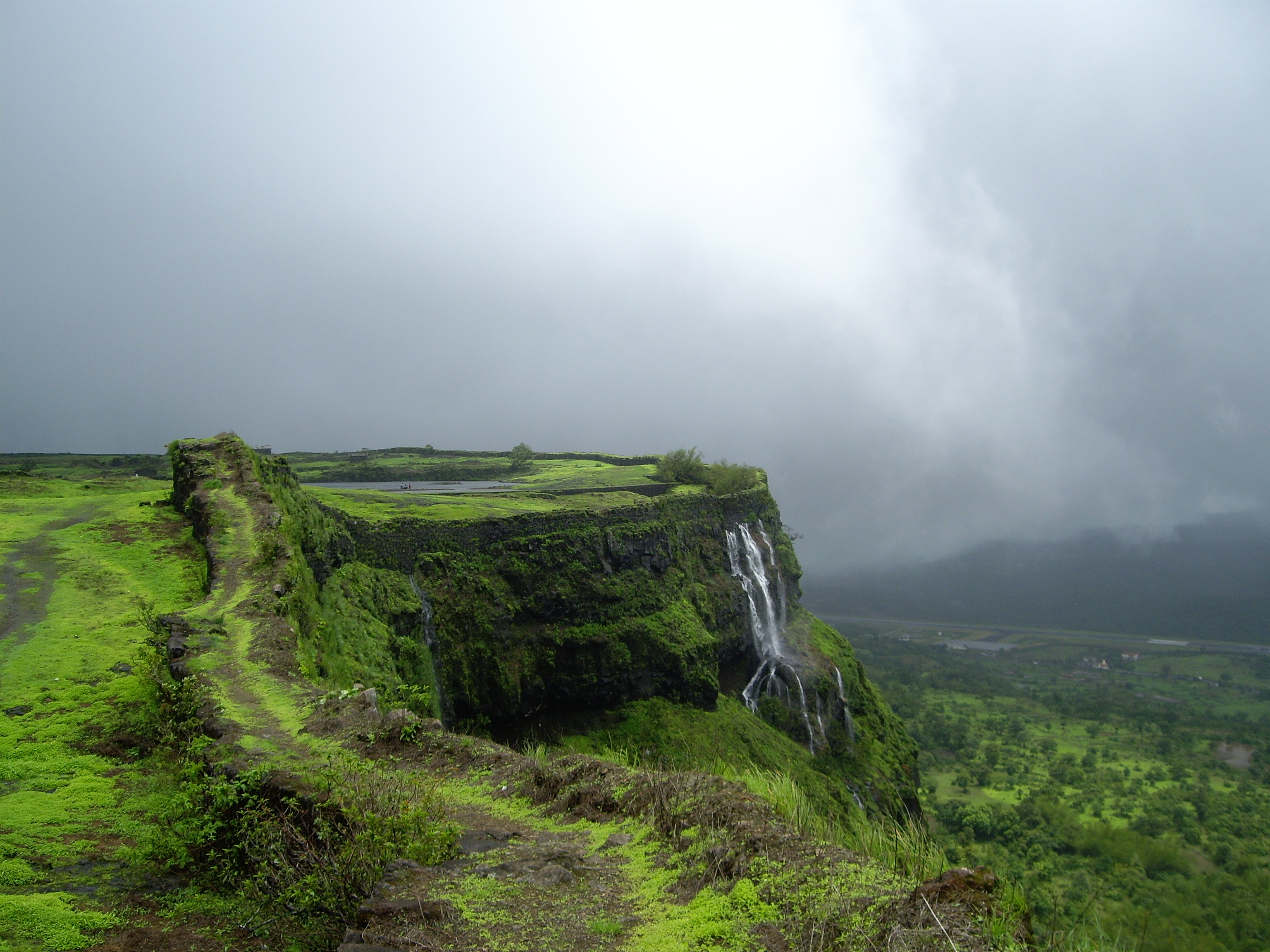 Rightly called as the jewel of Sahyadri, Lonavala is the most popular hill station near Mumbai. It's known for some delightful dams, fantastic forts, wonderful waterfalls, captivating caves, aesthetic temples and rejuvenating resorts. A trip to Lonavala can be as calming or as adventurous as you want, since you can enjoy its tranquil beauty, explore the various ancient temples here and even trek on the hills to view some fabulous points.
Distance from Mumbai — 95 km
Time required to reach — 2 hours
Best known for — Tiger's Leap, Della Adventure Park, Bushi dam, Visapur Fort
2. Matheran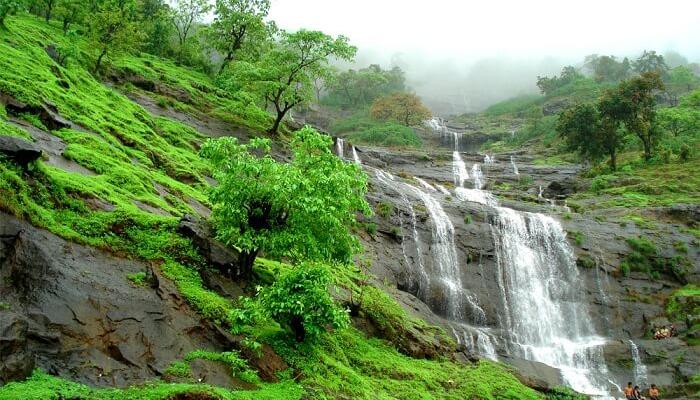 The most eco-friendly and automobile free hill station, Matheran offers the best sightseeing in hill Places near Mumbai. Known for its milky waterfalls and green and mighty hills, this hill station also has around 33 lookout points in its short and spectacular area along with an attractive trekking opportunity and lovely natural beauty to admire. You can cherish the opportunity to ride on a horse or a toy train or just walk for miles while you are in this hill station. 
Distance from Mumbai — 110 Km
Time required to reach— 2 and a half hours
Best known for — Dodhani Waterfalls, Irshalgad Fort, Chanderi Caves.
3. Panchgani
One of the most ancient and explored hill stations near Mumbai, Panchgani stands proudly around five alluring hills, and has got lots to offer to nature loving travellers. Surrounded by lakes and mountains and having a dense population of trees, this hill station is truly a beauty from all aspects. Recently, to entertain the visitors, many rides and adventurous activities have been introduced – you can enjoy paragliding, go-karting, etc. — which again ensures a fun time in this hill station.
Distance from Mumbai — 250 Km
Time required to reach— 4 and a half hours
Best known for — Boating, Venna Lake, Paragliding, sightseeing, table land, Panchgani Wax Museum.
4. Mahabaleshwar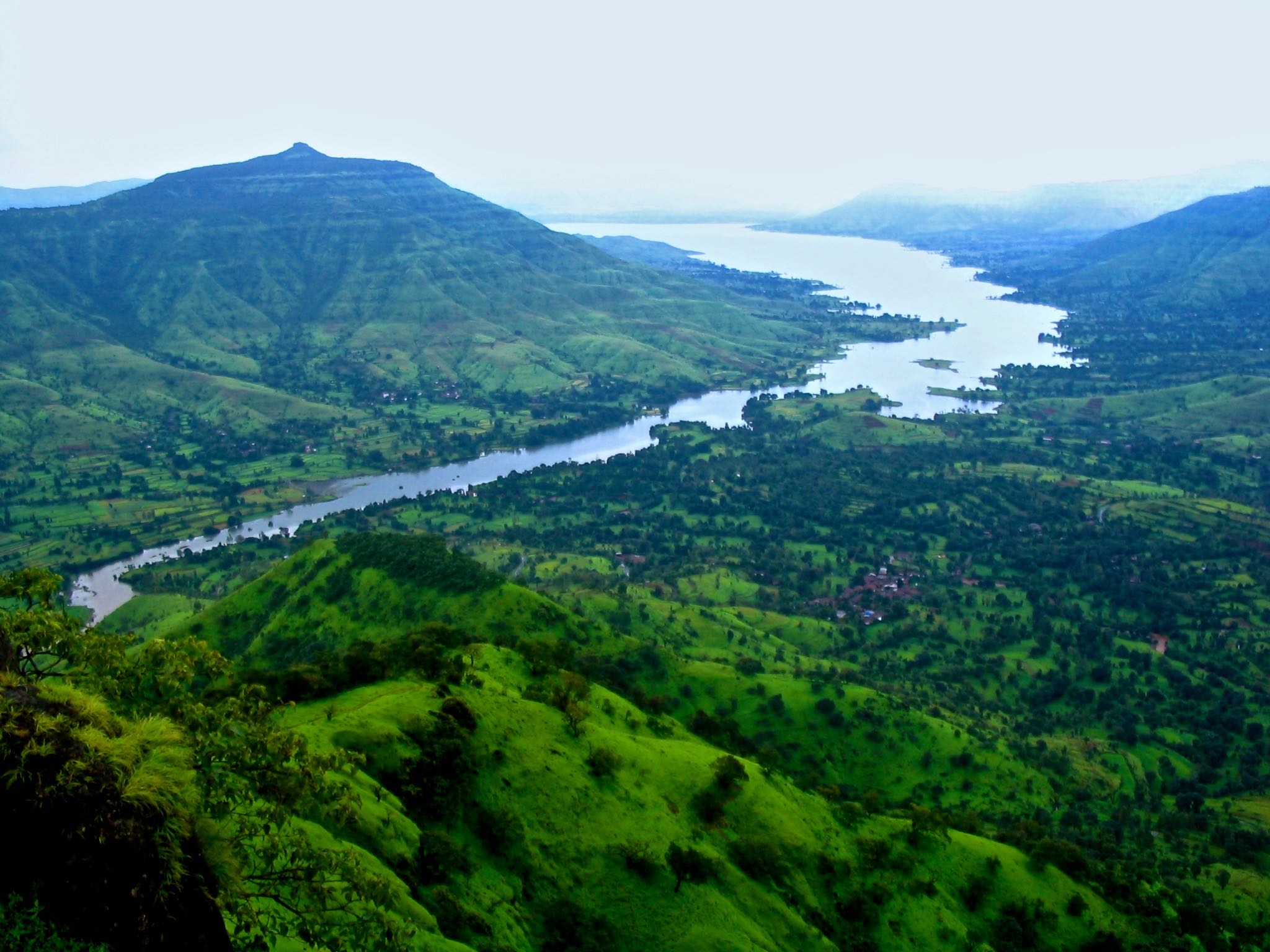 Maharashtra's biggest hill station known for its sweet and juicy strawberries and rich flora and fauna, it's truly a paradise near Mumbai. The bewitching small town is full of positive vibes, green hills, sweet valleys, pristine waterfalls and so much more. Visit this hill station to enjoy a pleasant climate and refreshing view throughout the year along with some adventurous activities too.
Distance from Mumbai — 275 km
Time required to reach— 5 hours
Best known for — Venna Lake, sunset and sunrise points, local market, Mapro garden, strawberry gardens, Connaught Peak, Mahabaleshwar Temple.
5. Chikhaldara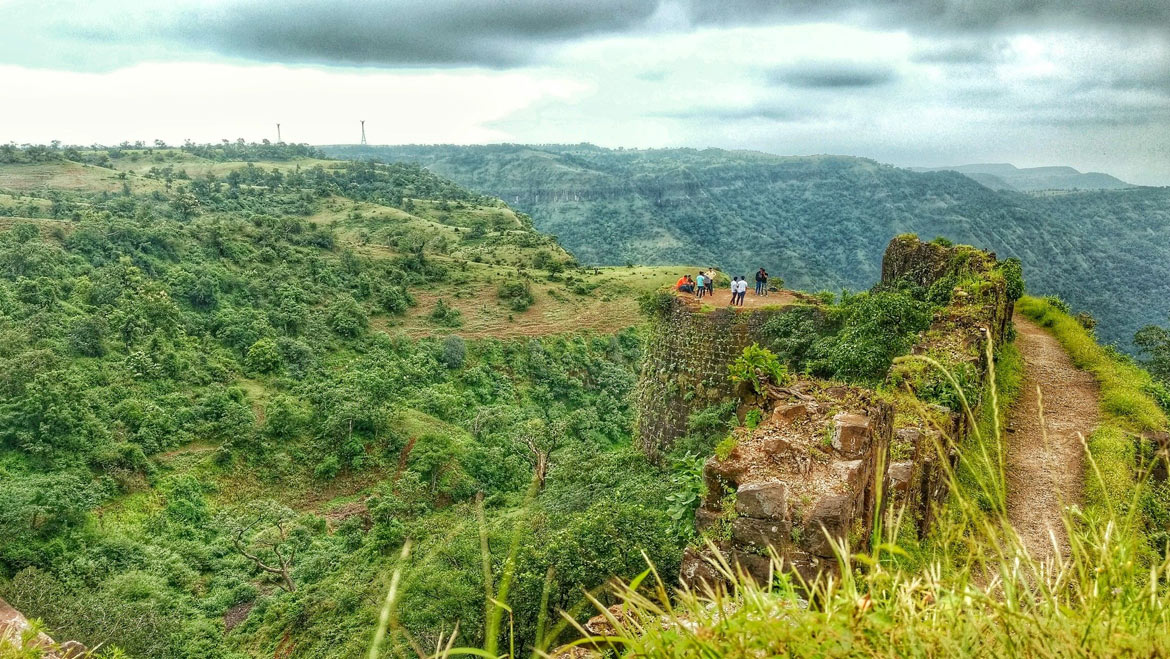 Maharashtra's prominent coffee growing region, Chikhaldara is a hidden gem that isn't much hyped. This hill station, along with mythological importance, has some astonishingly arresting valleys and hills. Having fabulous weather almost throughout the year, this hill station guarantees a satisfactory holiday spent amidst the deep and beguiling green sceneries around.
Distance from Mumbai — 672 km
Time required to reach— 11 hours 30 mins
Best known for — Wildlife Sanctuary (Melghat Tiger Reserve), Wan Sanctuary, Shakkar Lake, Bhimkund, Kalapani dam, Hariken Point, Sunset point, Panchbol point.
6. Igatpuri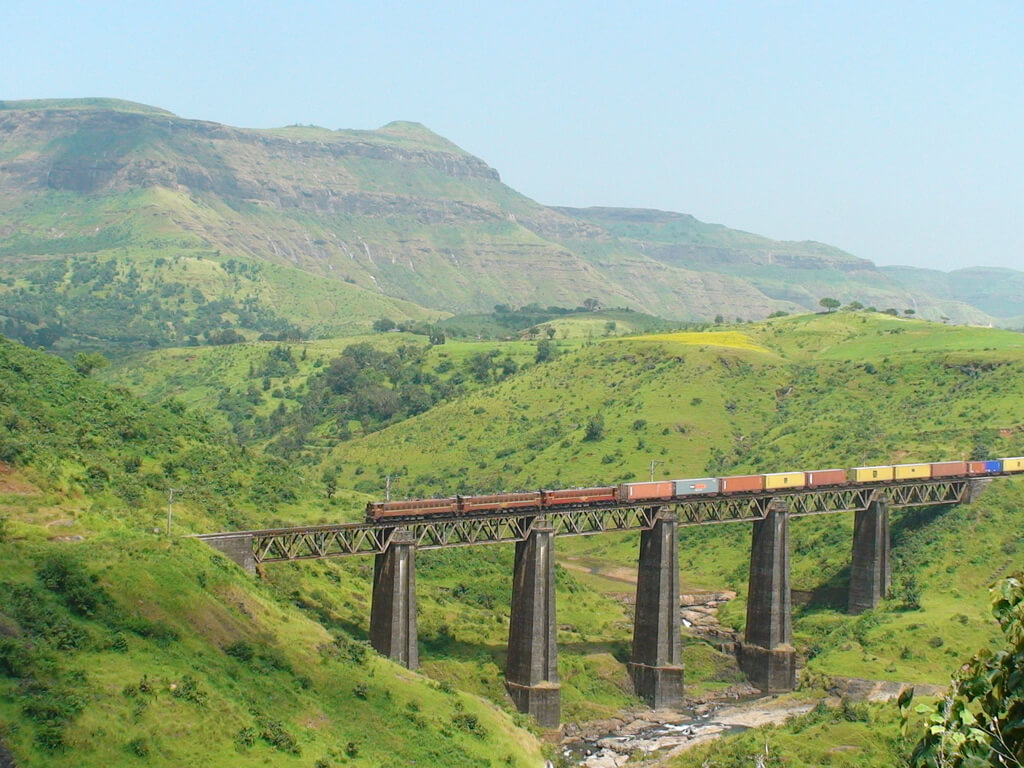 Just around the peaks of the Sahyadris in the Western Ghats lies the magnificent scenic hill station — Igatpuri. This destination is famous for its trekking and hiking opportunities. Along with these adventurous activities, you should also visit the Dhammagiri meditation centre for a zen like experience. Not to forget the ravishing beauty of Igatpuri that attracts lots of travellers here.
Distance from Mumbai — 133 km
Time required to reach— 2 hours 30 mins
Best known for — Tringalwadi Fort, Bhatsa River Valley, Ghatandevi Temple, Camel Valley, Kalsubai Peak, Vipassna Centre.
7. Karjat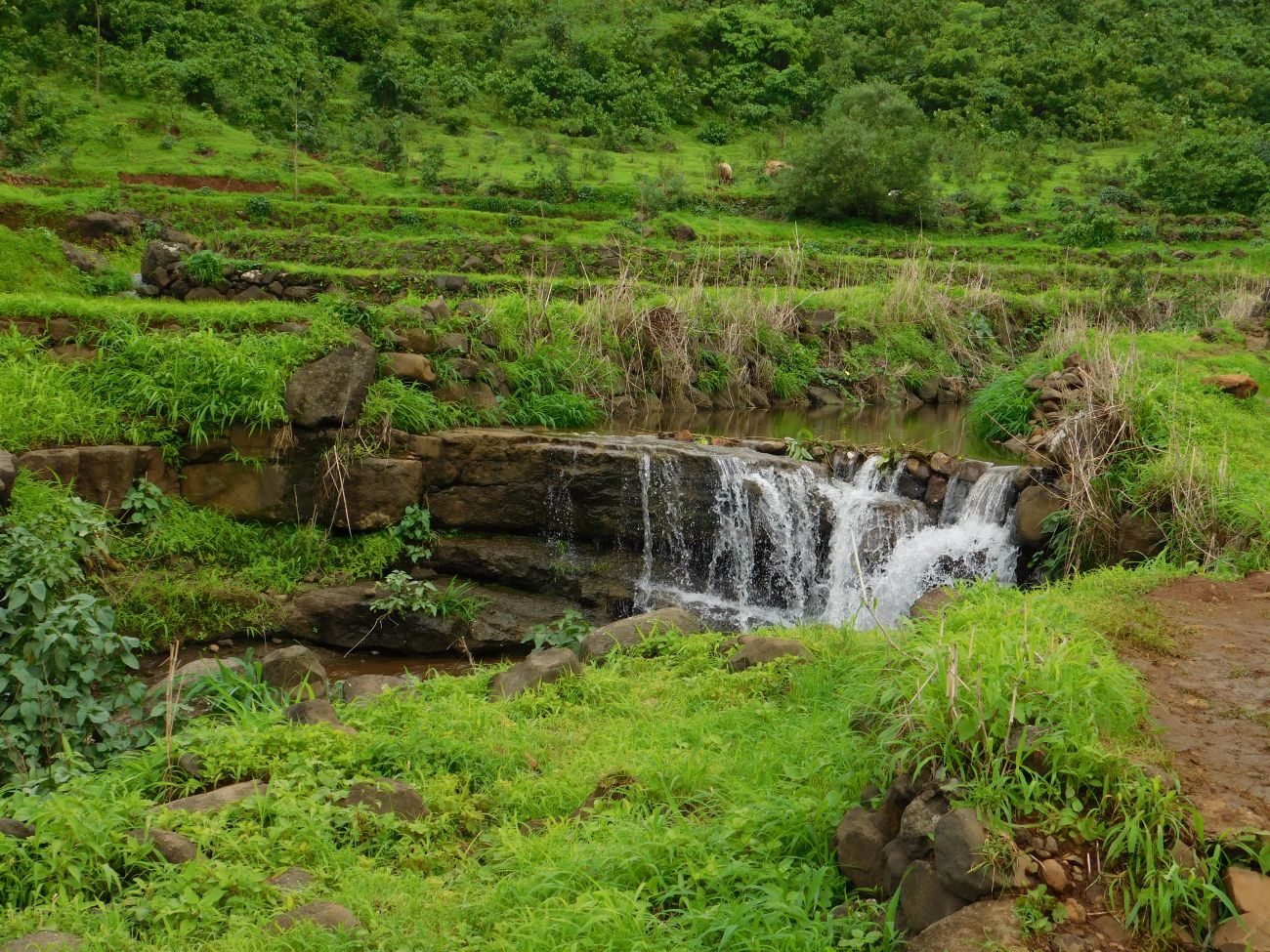 If you are a true nature lover, you'll just adore Karjat, that is one of most happening nearby places to visit from Mumbai. It has a magical beauty with natural greens and majestic mountains that can woo your senses instantly. You should definitely plan a visit to Karjat to enjoy hiking, trekking under the lap of nature all the while admiring the soft and serene beauty around.
Distance from Mumbai — 76 km
Time required to reach— 1 hour 45 minutes
Best known for— Kondana Caves, Peth Fort, Kothligad Trek, Bhivpuri and Zenith Waterfalls and Khopoli.
8. Lavasa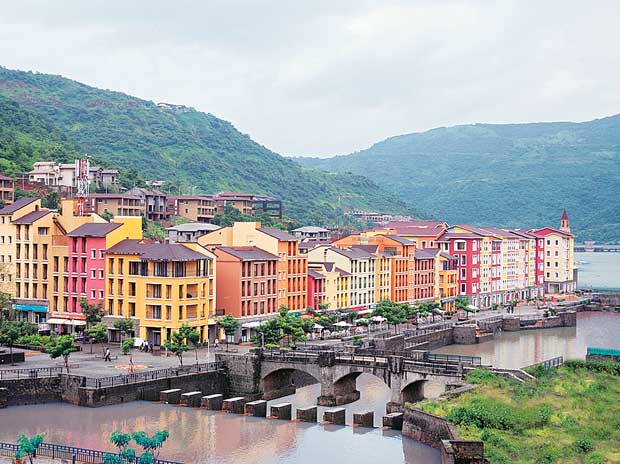 Lavasa is an artificial hill station near Mumbai spread across seven hills near Mumbai. It's a glamorous small town full of luxurious resorts and lots of fun and exciting activities to engage your time and attention. But even if you aren't that serious about adventure, you can still take in the scenic beauty of the place and enjoy its wonderful climate.
Distance from Mumbai — 183 km
Time required to reach— 4 hours
Best known for — Temghar Dam, Panshet Dam, Ghangad Fort, Lakeshore Watersports, Tikona Fort and Adventure Sports at Xthrill.
With such a comprehensive list, we are sure, when you start your car towards a great hill station near Mumbai, you aren't going to be short of places to explore to enjoy yourself. And with the hassle-free self drive car rentals in Mumbai from Revv the trip becomes all the more enjoyable.