Explored The Best Nightout Places in Kochi
Kochi is certainly not the place that is popular for its nightlife. But that does not mean that there are no options and you have to be home by 8 pm. If you are a night owl and living in or visiting Kochi, you can enjoy your share of late hours in the following night out places in Kochi:
Best Night Out Places In Kochi-
1. Sky Grill Lounge Bar & Restaurant, Crowne Plaza
It is a rooftop bar cum restaurant from which you can have a clear view of the backwaters. If you are not much in favour of the outdoor seating, you can choose their indoor seating option. Here you can enjoy some of the most delicious cuisines paired with premium drinks, in the company of your family or friends.
Location: 641A, Kundanoor Junction NH47 bypass Maradu, Ernakulam
Open: 6.00 PM
Just dial Rating: 4.2/5
Price Range: ₹ 1600 for 2 People (Approx)
Must Read: Shopping places in Kochi that will hook your inner shopaholic right away!
2. Armoury Café, Brunton Inn Boatyard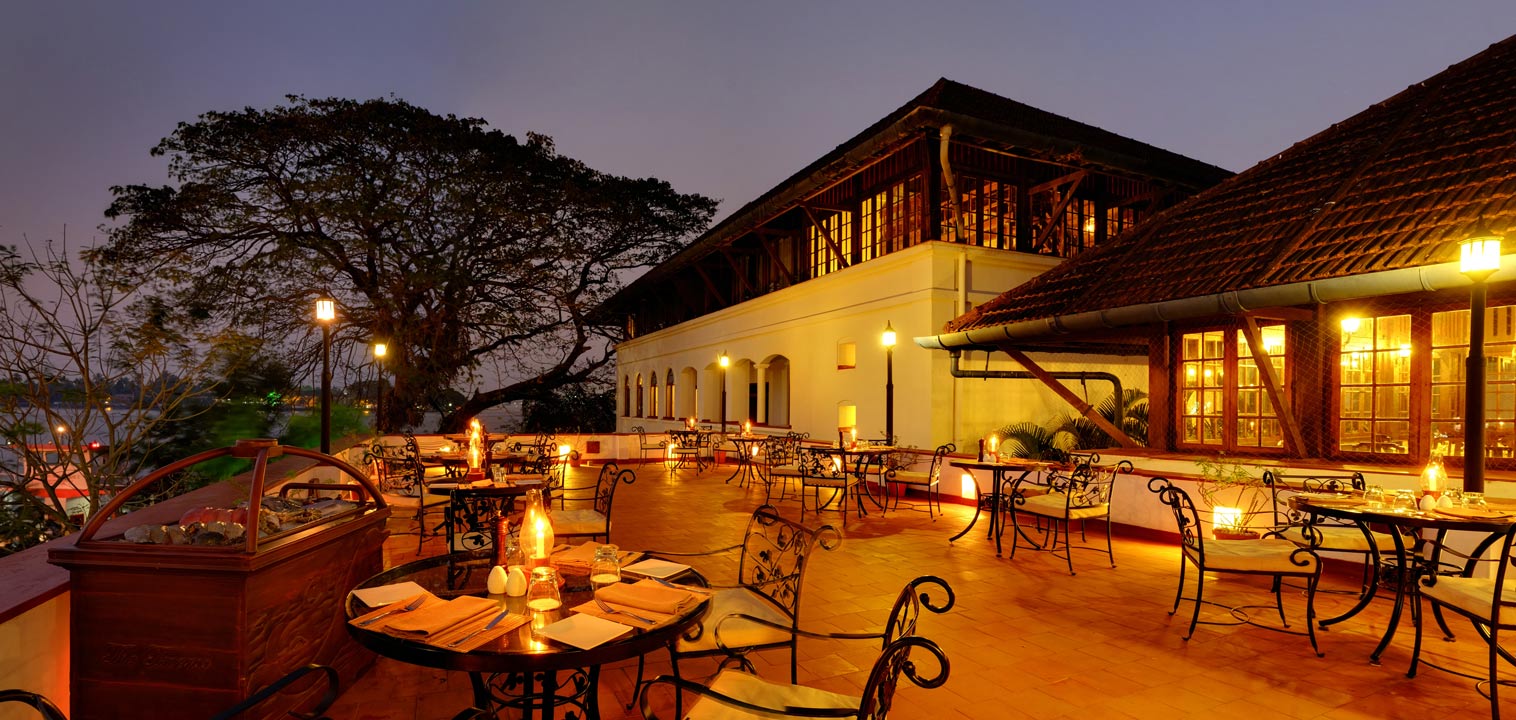 Located on the banks of the Boatyard, this resto-bar offers an ambience which is a blend of both Dutch and Portuguese. Though the choice of food is limited, you will certainly get some good quality beer and wine here. On some days, the live performances are organized which can be confirmed while booking a table out there.
Location: Brunton Boatyard, 1/498, Calvathy Road, Fort Kochi, Kochi
Google Rating: 4.5/5
Price Range: ₹ 2,100 for 2 People (approx)
3. Mezzo, Avenue Regent
Ask anyone in the town, and they will know about this resto-bar. Whether you want to try some European and Oriental fusion or local seafood delicacies, you will get a wide range of both here. Along with the extremely delectable food, you will also get many choices of liquor and wine here.
Location: The Avenue Regent, Mahatma Gandhi Road, Pallimukku, Kochi
Open: 11.00 AM
Google Rating: 4.4/5
Price Range: ₹ 1,500 for 2 people (approx.)
Must Read: Explore The Best Night-out Places in Chandigarh
4. Seagull, Fort Cochin
This is one of the liveliest places to visit in Kochi at night, where you can have your 'Olathiyadu' and sip your beer or wine, by the sea. The food and alcohol here is reasonably priced. They have both indoor as well as outdoor setting, and you can choose as per your liking. Choosing the outdoor setting will grant you with the view of ships and ferries passing by.
Location: Hotel Seagull, Calvathy Road, Fort Kochi, Kochi
Google Rating: 4.1/5
Price Range: ₹ 800 for 2 people (approx.)
5. Mattancherry Bar
The ambience is that of old world, with the bar having the theme of a lodge, and the setting offers a scenic view of the Cochin harbor, while the live music plays in the background. Want to experience all of it? Visit Mattancherry Bar. You will fall in love with the setup and the ambiance of this place.
Location: Vivanta by Taj – Malabar, Willingdon Island, Kochi
Open: 11.00 AM
Google Rating: 4.5/5
Price Range: ₹ 2,000 for 2 people (approx.)
Must Read: Best Shopping Places in Nagpur – Street and Malls
6. Ava Lounge, Radisson Blu
Ava Lounge is a place where you will not see a huge crowd, and where you can relax in the vibrant ambience. You will not be able to try your dance moves here, but can enjoy the live music on Saturdays and Sundays. You will surely love their selection of drinks and food, of course.
Location: Radisson Blu Kochi, Sahodaran Ayyappan Road, Elamkulam Junction, Elamkulam, Kochi
Google Rating: 4.3/5
Price Range: ₹ 2,200 for 2 people (approx.)
7. Colony Clubhouse & Grill
This rooftop bar at Grand Hyatt Kochi is the place where you should head to have some tempting seafood and barbecued food. Even their vegetarian delicacies should be tried. Apart from food, they also serve various delicious cocktails and mocktails. While you are eating and sipping on your drink, enjoy the view of backwaters from the rooftop.
Location: Grand Hyatt Kochi
Open: 6.30 PM
Google Rating: 4.4/5
Price Range: ₹ 3,200 for 2 people (approx.)
Must Read: Unexplored Places to Visit in and Around Bhubaneswar
8. Longitude 76, Le Meridien Kochi
The ambience at Logitude 76 is posh. You will have some luxury time at this restaurant with range of delectable food and classic alcohol. This is one of the best places you can go with your family, even if it is late at night. Enjoy your time by the poolside.
Location: Le Méridien Kochi, Marad, Kochi
Open: 11.00 AM
Google Rating: 4.6/5
Price Range: ₹ 2,000 for 2 people (approx.)
9. The Voyager
Apart from enjoying food and drink, you can also have some fun time with your friends by watching football matches here. If football is not your choice, you can even opt for Jenga.
Location: Seaport – Airport Rd, Padamughal, Kakkanad, Kerala 682037, India
Open: 24*7
Google Rating: 4.1/5
Price Range: ₹ 600 for 2 people (approx.)
Must Read: Top 16 Summer Vacation Destinations Near Chandigarh
10. Thattukada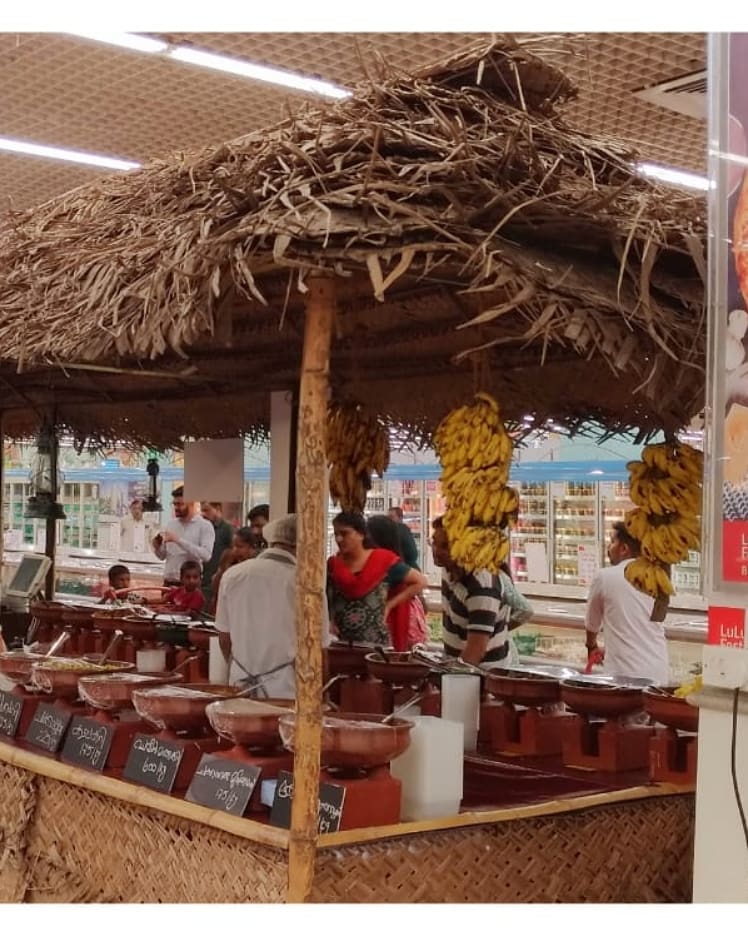 Thattukada are small local stalls where you can satisfy your tastebuds with some local Kerala cuisines. You can find them in many places in the city. They usually remain open till 10.30 pm, so even if you are running late, you can grab some local delicacies of the state.
Location: Various nooks in Kochi
Open: 5.00 PM
Google Rating: 4.3/5
While Kochi can offer you many fine dining places, you can also engage yourself with some other activities at the late hours of the day. A few options for you are mentioned herein below:
11. Kerala Kathakali Center
Kerala Kathakali Center is one of the best places to visit in Kochi at night. Exploring this art and culture segment, you are bound to appreciate the performances of Kathakali dancers here.
Location: KB Jacob Rd, Fort Nagar, Fort Kochi, Kochi, Kerala 682001, India
Must Read: 8 Best Shopping Places in Bangalore- Top Picks for You
12. Marine Drive
If you are in Kochi, you must not miss out on Marine Drive, one of the most popular night out places to visit in Kochi. The starry sky, dim lights, cool breeze, this is an absolute peaceful place. If you get hunger pangs, you can even satiate your stomach with some scrumptious food from the local vendors there.
Location: Abdul Kalam Marg Near Rainbow Bridge Ernakulam, Marine Drive, Kochi, Kerala 682031, India
13. Kashi Art Café
While trying their appetizing food, you will experience a different atmosphere here. You will find some interesting art pieces at the patio. If you want some time alone from your usual life, this places will surely give you that peace of mind.
Location: Burger St, near Police Station, Fort Nagar, Fort Kochi, Kochi
Open: 8.30 AM
Google Rating: 4.4/5
Price Range: ₹ 600 for 2 People (approx)
Must Read: Best Places to Visit in Tirupati for Peace, Spirituality, and Relaxation
Kochi is beautiful and these places mentioned in the list can enhance your experience of the destination by giving you the best night out places. The cool breeze, the tasty food and amazing drinks are all a common experience and you can't go wrong no matter which one from this list you choose.