Top 16 Summer Vacation Destinations Near Chandigarh
The first planned city in the country, Chandigarh has some of the most attractive discotheques, lush green and clean parks, gardens, and museums. But if you are in a mood to stay away from the hustle and bustle of the city for some time, there are a number of destinations near Chandigarh where you can head to go with your own vehicle or you can hire a car rental with self drive.
Summer vacation destination near Chandigarh: (List)
1. Morni Hills
If you are looking for places near Chandigarh for summer holidays, one of the best options for you is Morni hills. The pristine lakes, verdant greenery, and view of Himalayas, make it a place worth visiting. Many people even prefer this place for one day picnic.
Distance from Chandigarh: 45 km
Must Read: Summer Vacation Destination Around Delhi
2. Parwanoo
Located at a close proximity to Chandigarh, Parwanoo is one place where you can try some crazy adventure activities. From cable car to mountain cycling and trekking, from spa to Ayurvedic massage, you can choose to do various things. Apart from this, the scenic beauty in Parwanoo is something to be admired.
Distance from Chandigarh: 35 km
3. Kasauli
Nestled in the lap of nature, Kasauli is an apt option for those who want to unwind. And, if you are in a mood to be adventurous, you can try activities like rock climbing, Burma bridge crossing, rappelling, trekking, valley crossing, etc.
Distance from Chandigarh: 52 km
Must Read: Delhi to Shimla Road Trip- An Experience of a Lifetime
4. Barog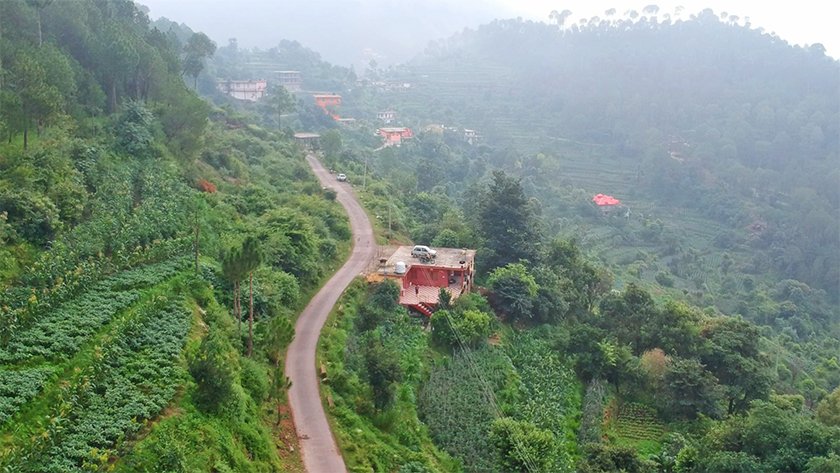 Barog is yet to be explored by many people. The railway station for being so charming is the main attraction of this place. If want you believe in paranormal events, you can take a tour to the tunnel, which is counted as one of the haunted places in the country.
Distance from Chandigarh: 60 km
5. Bharatgarh Fort
Bharathgarh Fort, built in 1783, is one of the best places to visit near Chandigarh in summer. The royal family still lives in one side of the fort, while the other side is open for visitors. Adventure enthusiasts can also go for trekking.
Distance from Chandigarh: 65 km
Must Read: Exciting Road Trip From Delhi to Chandigarh During The Spring Season
6. Solan
Also popularly called as the 'Mushroom Capital' of India, you will be smitten by the natural beauty of this place. Solan is a remarkable producer of mushrooms and tomatoes. The attractions here are Shoolini Mata Temple, Yungdrung Tibetan Monastery, and Mohan Shakti National Park, etc.
Distance from Chandigarh: 67.5 km
7. Nahan
Nahan is one of the most beautiful hill stations near Chandigarh for summer vacation. The tranquil environment here will surely bring you the peace of mind that you need. Some of the attractions in Nahan are Renuka Wildlife Sanctuary, Suketi Fossil Park, Trilokpur Temples, Pakka Talab, etc.
Distance from Chandigarh: 116.8 km
Must Read: Delhi to Mussoorie – Road Trip to Heaven
8. Shoghi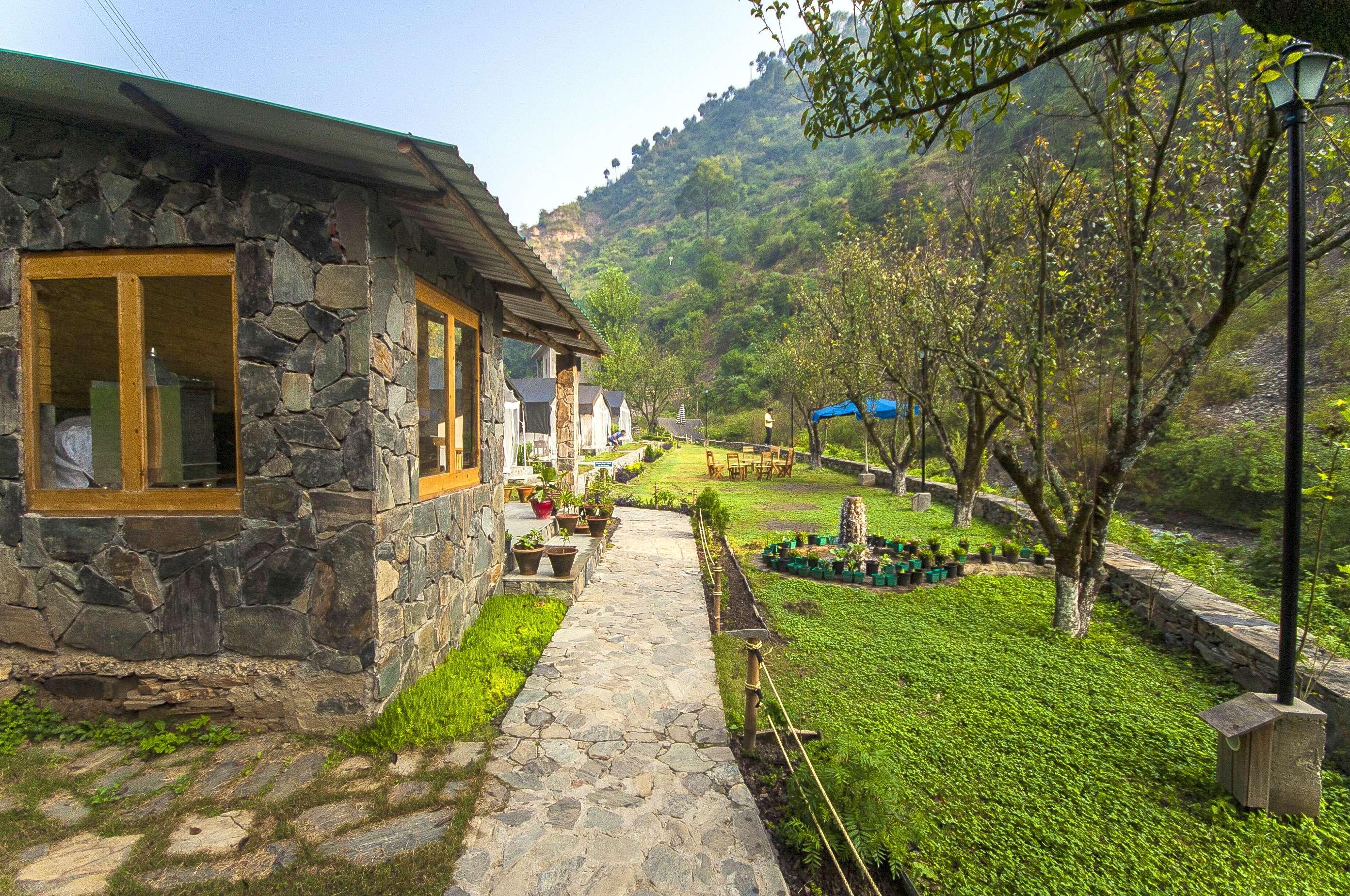 If you want to woo your partner, you must take him/her to Shoghi. You can take stroll in the mesmerizing oak and pine forest, spend hours watching the birds, go for trekking together and even opt for an overnight camping. The weather remains absolutely pleasant during the summers.
Distance from Chandigarh:  104 km
9. Chail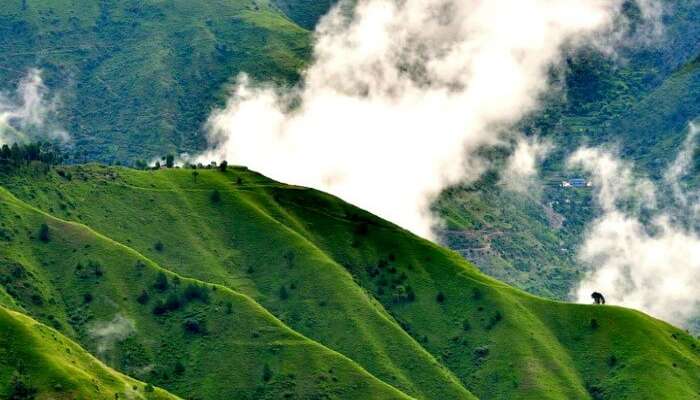 The world's highest cricket ground, the heritage hotel, wildlife sanctuary, and temples; there are many reasons to visit Chail. It used to be the summer capital of the Patiala kings. Chail is an offbeat destination, where you can go if you want to steer clear of the crowded places for some time.
Distance from Chandigarh: 107 km
Must Read: Explore The Best Night-out Places in Chandigarh
10. Naldehra
One of the summer weekend getaways from Chandigarh, Naldehra must be there in your bucket-list. The beauty of this place is one of a kind, and you are sure to fall for it. The mountains look majestic and the view of sunrise and sunset is breathtaking here. The alpine and deodar woods envelop the hill station, and you can ride a horse on the vast open stretch.
Distance from Chandigarh: 137 km
11. Theog
The dreamy environment of Theog can be your weekend retreat even if you are a solo traveler. You will find yourself very near to the mighty Himalayas here. You can stay back at night in this place for a wonderful camping experience.
Distance from Chandigarh: 141 km
Must Read: 10 Best Dining Outlets Near From Delhi
12. Shimla
The striking hills, mystical woods, and the colonial architecture, make Shimla one of the most beautiful places in the country. The town can be covered in one day and you will be home by night. Sounds interesting?
Distance from Chandigarh: 114 km
13. Mashobra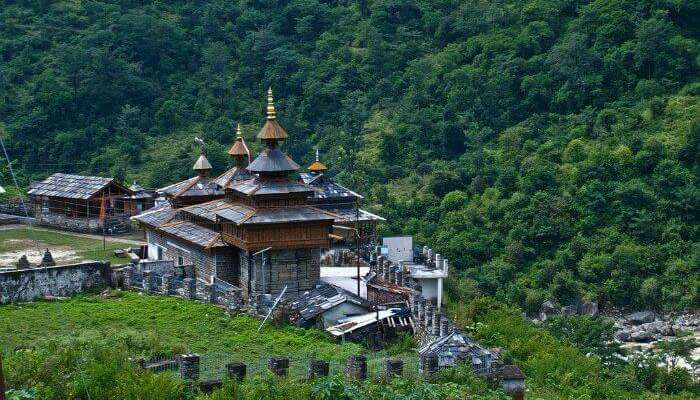 Located at a height of 7,700 feet from the sea level, you will find yourself amidst extreme greenery in Mashobra. There are many resorts and homestay here where you can spend your days in the tranquil surroundings. While you are here, you can visit Naldhera and Reserve Forest Sanctuary.
Distance from Chandigarh: 123 km
Must Read: Places to Visit in Delhi That Will Leave You Mesmerized, to Say The Least
Visiting these places will certainly refresh your mind and soul. But if you can't make it to the hills, there are many summer vacation destinations in Chandigarh itself where you can take a tour to. Let's see what we have in our list.
14. Sukhna Lake
It's a man-made lake which you can visit, especially if you need some solitude. Many joggers go to this place to start their day with some fresh air and view of the nature.
15. Rock Garden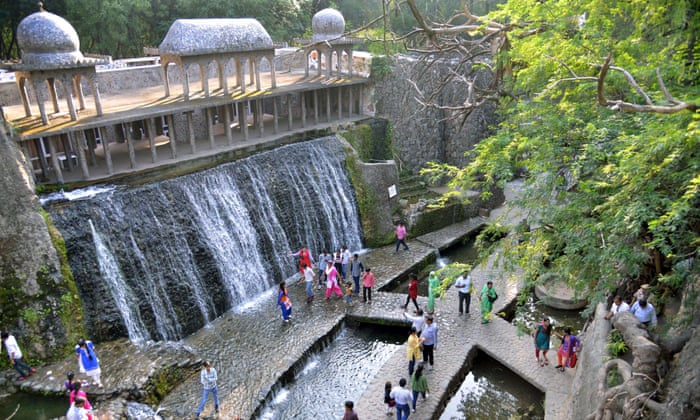 One of the things to see in Chandigarh this summer is Rock Garden. The sculptures at this garden are made from urban and industrial wastes. You will find more than 5,000 statues in this garden.
Must Read: Unexplored Places to visit in Ahmedabad
16. Rose Garden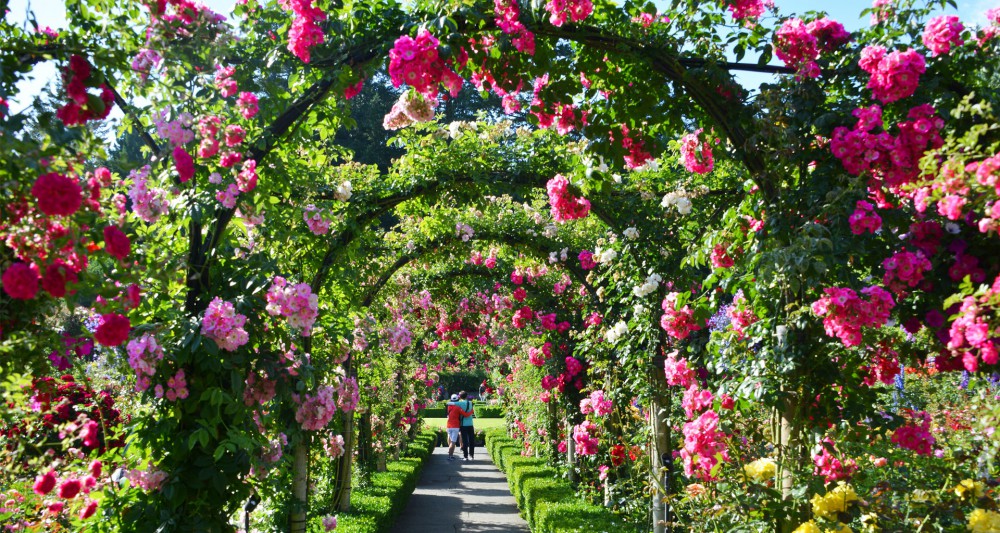 Spend your day in midst of more than 825 varieties of flowers and over 32,500 varieties of trees and medicinal shrubs. Spread over 30 acres of land, Rose Garden is the largest garden of its kind in Asia.
Chandigarh gives enough reasons to its residents and tourists to remain pepped up. It is one of the many cities in the country where there is something to do every single day, and from where you can head to various hill stations in just some hours. So, now start ticking the places that you want to go.
Must Read: Explore some of the Best Holi Party Venues in Delhi-NCR