Unexplored Places to Visit in and Around Bhubaneswar
There are many cities in India that have hidden tourist places that even the most ardent travelers do not know about but only a few have as many as Bhubaneswar. A bustling metropolis with an old heritage of history, culture, and craft, Bhubaneswar can only be fully explored once you have received the insights from the people who have been to these places. These offbeat places to visit in and around Bhubaneswar call out to the tourists and travelers who want to go beyond the popular attractions. Here are a few to add to your bucket list. 
Unexplored places to visit in and around Bhubaneswar-
1. Potagada Fort, Ganjam
Built in 1768, the construction of this star shaped fort started by Edward Costford, the first resident of Ganjam. There are three residential buildings with different architectural designs inside the compound. You will also find a British-era cemetery in close proximity to the fort, which has graves of British soldiers who died in the First World War.
Distance from Bhubaneswar: 142 km
Must Read: Unexplored Places to Visit in Hyderabad- Where Should You Venture for Some Peace and Quiet?
2. Leaning Temple of Huma
Located on the banks of River Mahanadi, this temple was built in 1670 by King Baliar Singh, the fifth king of the Chauhan Dynasty. The temple was dedicated to Baba Bimleshwar (Lord Shiva). What makes this temple different is that it is tilted at one side. Also, the items inside the temple are skewed.
Distance from Bhubaneswar: 287 km
3. Pir Jahania Beach
The golden sandy beach is a must place to visit if you are looking for some tranquility. You can also visit the shrine of Sufi saint Pir Jahania located near the beach. While you are here, you must visit the handicraft market as well.
Distance from Bhubaneswar: 78.5 km
Must Read: 10 Best Shopping Places in Hyderabad
4. Chandragiri
Chandragiri is one of the places near Bhubaneswar which is known for its Tibetan settlement and for the beautiful Buddhist monastery. The tropical forest, rippling rivers, wonderful mountain slopes and exquisite hilltops, make this place a must visit for all the travelholics.
Distance from Bhubaneswar: 254.6 km
5. Duduma Waterfalls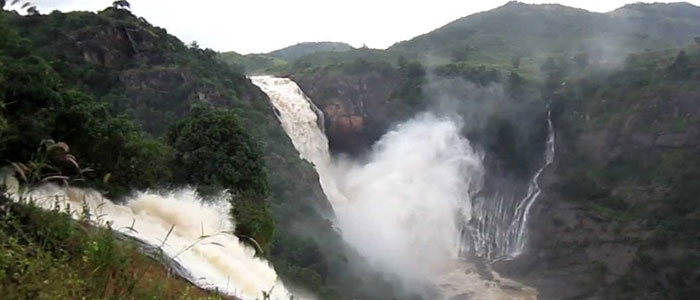 It is one of the highest waterfalls in the country, and the aboriginal 'Bonda' tribals still live near it. This waterfall has two sub waterfalls, one side of which falls into Odisha and the other side falls into Andhra Pradesh.
Distance from Bhubaneswar: 541.3 km
Must Read: Best Nightout Places in Hyderabad- Making it a Night to Remember!
6. Debrigarh Sanctuary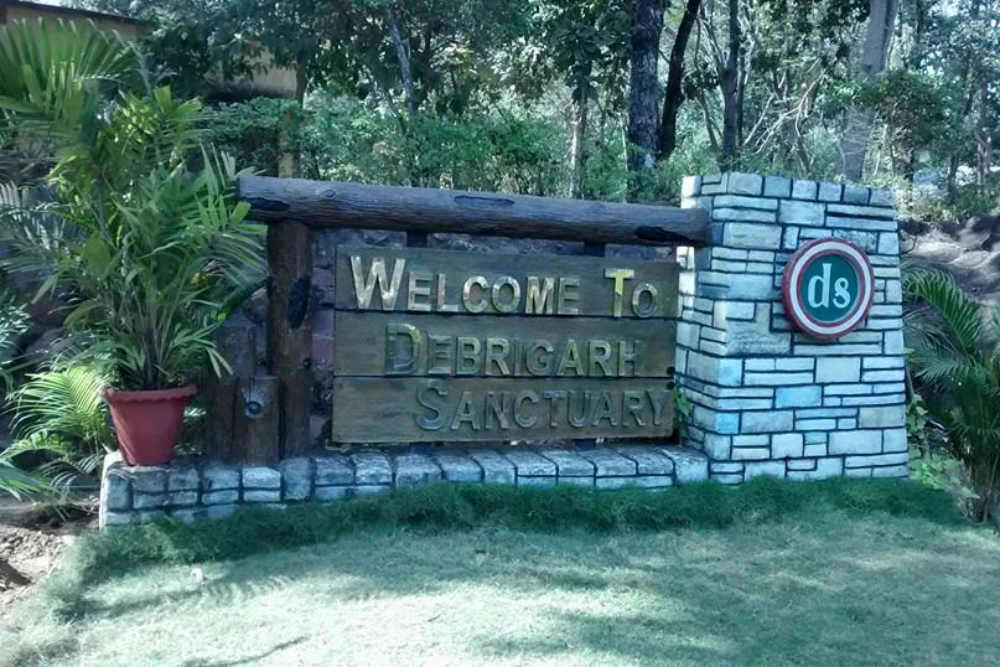 This is one of the lesser visited places near Bhubaneswar. Rich in flora and fauna, this place can provide you with the picturesque beauty, where you can see waterfall flowing gently along hillsides.
Distance from Bhubaneswar: 271 km
7. Rushikulya Beach
The pristine beach is an absolute weekend retreat. If you are fond of sea creatures, then you will certainly like this beach. While taking stroll along the beach, you might even spot Olive Ridley turtles.
Distance from Bhubaneswar: 166.7 km
Must Read: Best Holi Party Venues in and around Chennai
8. Chandipur Beach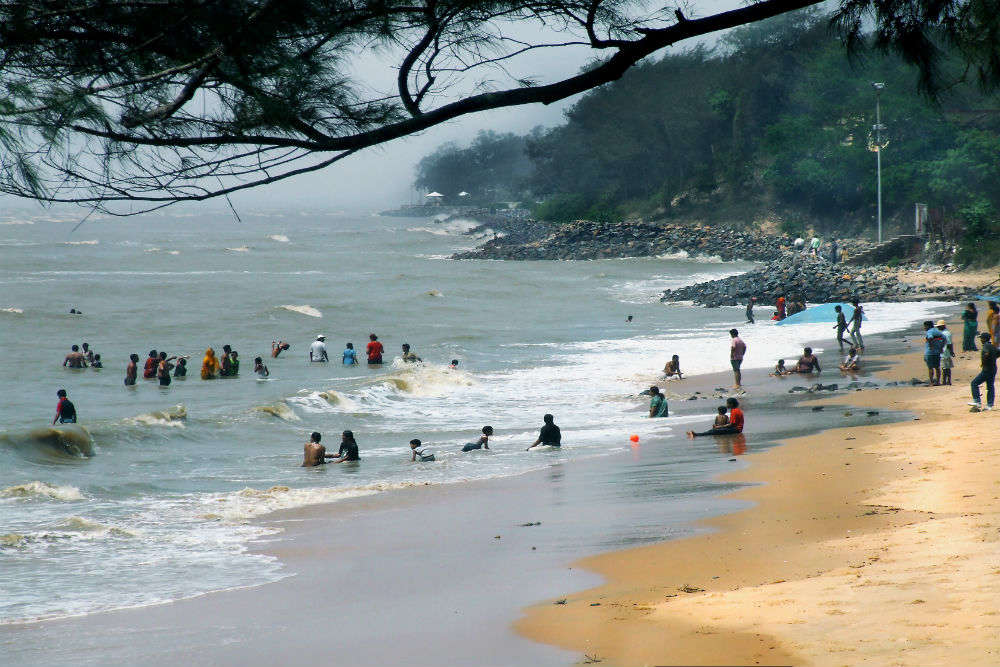 Chandipur beach has gained global attention for its 'Vanishing Sea' phenomenon. During the low tide, the sea disappears for almost 5 to 6 kilometers and then comes back during high tide.
Distance from Bhubaneswar: 207.5 km
9. Barehipani Waterfalls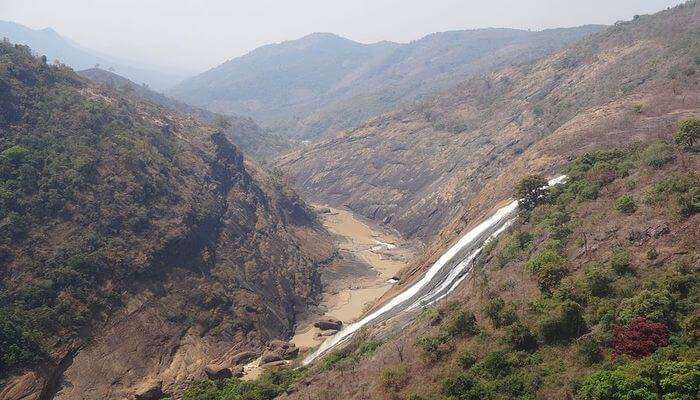 Situated at Simlipal National Park, Barehipani waterfall is a two-tiered waterfall. From a height of up to 399 m, the waterfalls drop down and settle down in the pool below.
Distance from Bhubaneswar: 283.9 km
Must Read: Explore The Best Night-out Places in Chandigarh
10. Tensa Hill
Situated at an altitude of 3700 m above sea level, Tensa is a small hill station that is very less frequented by people. The beauty of this place is awe-inspiring. Covered with lush greenery, the weather here is absolutely pleasant. You can have some really good time at Tensa, away from the hustle-bustle of the city.
Distance from Bhubaneswar: 293.7 km
11. Chausath Yogini Temple
Located on the banks of Bhargavi River, this Chausath Yogini Temple at Hirapur is one of the unexplored places to visit in Bhubaneswar. This is the only active temple among all the four Chausath Yogini temples in the country. There are 64 statues of yoginis in the temple. Some of them are depicted as wearing various ornaments, while some are portrayed as huntresses with bows and arrows.
Must Read: Shopping places in Kochi that will hook your inner shopaholic right away!
12. Museum of Tribal Arts & Artifacts
The Museum of Tribal Arts & Artifacts is another option for unexplored places in Bhubaneswar. The museum was established in the year 1953, with an aim to promote the tribal culture of Odisha. In 2010, the museum was recognized as one of the best among 21 tribal museums in the country. Before you make a plan to visit the museum, you must know that it remains closed on every Monday and all public holidays.
13. Bindu Sagar Lake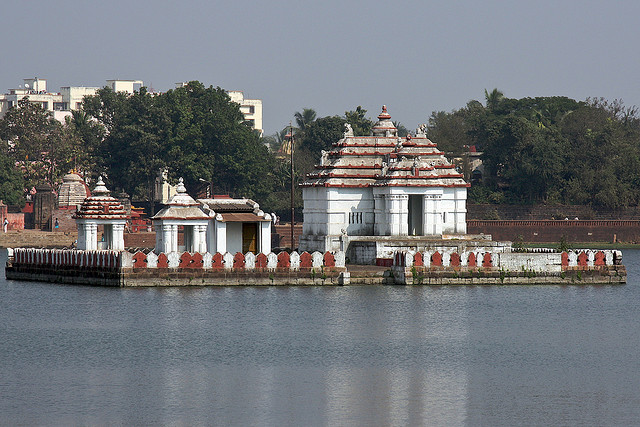 Bindu Sagar lake is the largest water-body in the city and also considered as holy. The lake is surrounded by many shrines; thus, some people come here to worship in various temples, while some others come here for a day picnic.
Must Read: Unexplored Recreational Spots for Camping near Delhi That You Ought to Try in 2020
14. Odisha State Museum
Established in 1932, Odisha State museum is known for the extensive collection of arts and artifacts it has. Something different that you will be able to see in this museum is the Palm leaf Manuscripts. You will also find stone inscriptions from ancient and medieval Kalinga, and ancient and medieval tools and weapons, here at this museum.
Must Read: The Most Epic Road Trips From Mangalore
These places in and around Bhubaneswar are not only attractive because of their beauty, but also because they have retained their anonymity from the crowds. These offbeat places are a must go for any traveler who likes to take the road travelled and who want to leave a trail of their exploration.